There are bazillion things in this world we can think of that are better than nails on a chalkboard *shudders at just having to TYPE it*, but nothing quite directly offsets it like Ciaté's forthcoming Chalkboard Manicure.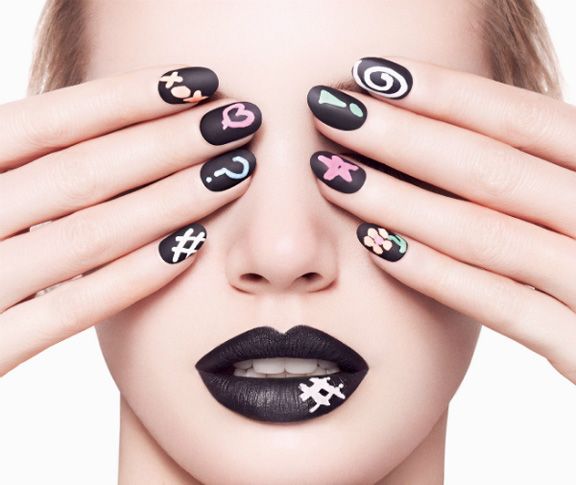 A product of the UK-based nail juggernaut, the Chalkboard Manicure is the latest of Ciaté's line of Wow Kits—a series of box sets including all the necessary elements you'll need to achieved highly-specialized, bonkers-looking styles like their caviar and colourfoil manicures.

There isn't much info circulating about the Ciaté Chalkboard Manicure, but according to some well-tuned corners of the nail blogosphere, UK department store Selfridges has nabbed the exclusive on this kit's release.





The package will include a black chalkboard base coat, four easy-to-use mini liquid chalk pens (in white, blue, green, and pink) for the explicit purpose of you going absolutely H.A.M. on your fingertips, and a clear topcoat to keep it all protected from too much chippage.

The kit itself launches on April 23, 2013 which is less than a month away, but we're SO into this that we're not sure we can wait that long. BASED NAIL GOD, HEAR OUR PLEAS! Catch us before we start taking Benjamin Moore chalkboard paint to our fingers!!

Source: Style.mtv