[Update] 2 months on, beauty blogger, Fidelis, still feels as sexy as she was the moment she got her lip fillers. Kissable lips much?
---


2 weeks ago, I wrote that MFP will be going to the streets to find out what kind of lips men find kissable. So last week, we went on an expedition to Orchard Road to do a mini questionnaire and guess what we found out - Which pair of lips did they find kissable?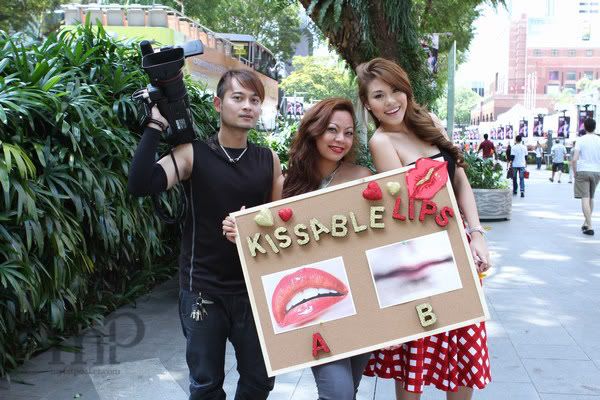 Fidelis, a well-known beauty blogger, went to get her lips more refined and plumped at Prive Clinic. Although her lower lip is full, her upper lip could be more defined (and sexier). And the results? Kissable lips, of course!
Fidelis is a model and was Ettusais ambassador 2009 and 2010.
Lip enhancement and augmentation procedures use dermal fillers to produce fuller lips. It is fast, quick and with the aid of numbing cream, there is zero percent of pain or even discomfort.
Check out Fidelis, live in action, as she sexifies her pair of pouts at Prive Clinic.
Prive Clinic is known to be one of the outstanding medical clinics in Singapore that delivers excellent service for your skin, face and body in terms of laser technology, dermal fillers, slimming and age management programs with high satisfaction rate among our clients.
With the expertise of the medical director Dr. Karen Soh, all these are possible! Medical aesthetics has been highly appreciated here in Prive headed by Dr. Karen Soh together with her experienced team who look after you so you can be the best that you can be.With the combination of our non-invasive and minimally invasive procedures here in Prive, we ensure that you get what you deserve depending on your needs giving you higher appreciation of yourself and confidence to face the society.
Prive Clinic is located at:
390 Orchard Road #03-03
Palais Renaissance
Singapore 238871
Call: 6737 6639
Email: This e-mail address is being protected from spambots. You need JavaScript enabled to view it
We bet you will love these too!