Do you know that 70% of ladies do not leave home without a hint of make-up? Do you know that I am one of them? I wear make-up…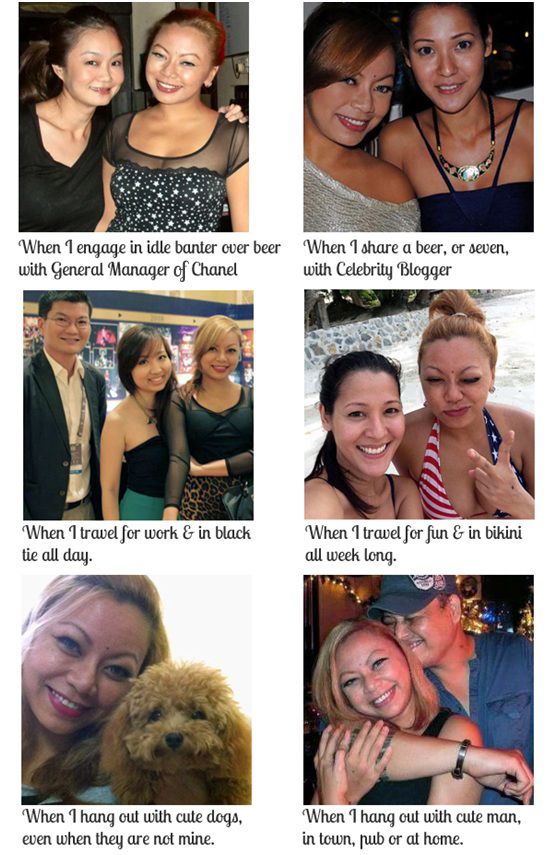 I just do. Please do not think otherwise – I am extremely comfortable in my own skin. I just feel that it is polite to apply make-up before I face the world and anyone. You are your own brand and as a brand, you have to be presentable at all times and on all days.
The trouble with having make-up on all the time is actually not the application. It is the removal. And no matter how thorough your cleansing regime is or how expensive your cleansing oil costs, you can never get rid of all grime and dirt 100 percent.
A monthly facial is not a luxury but a necessity. When you feel that your make-up does not sit well on your skin, you will know that it is that time of the month again.
As what Shu Uemura believes in… Beautiful skin is a blank canvas for beautiful make-up.
PrettifyMe at Concorde Hotel & Shopping Mall is an amazing outlet for your monthly deep cleansing facial. I should know that because I just went for one and my skin feels brand new.
My therapist, Cynthia, is very dedicated and determined, especially in removing each and every one of my black and white heads. PrettifyMe only uses Maria Galland products as Cynthia believes in custom-made beauty care.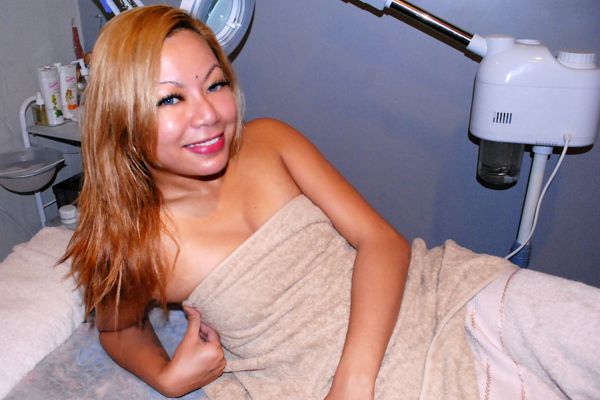 Yes I know. How vain can a woman be that she has to have her false eyelashes on even during a facial? Yes I know.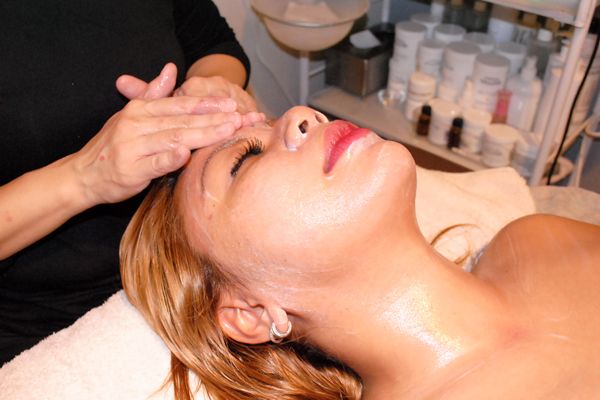 My extreme vanity aside, the deep cleansing facial began with cleansing to remove clogged dirt and make-up. Cynthia gave the analogy of clogged pores to a wall. You cannot paint a wall if the surface is not flat and clean. With the same principle, your make-up will slide if your skin is not clean.
After cleansing and scrubbing, Cynthia used Maria Galland's hot mask to act as as a lymphatic drainage to the skin. This is to prepare my skin for the extraction.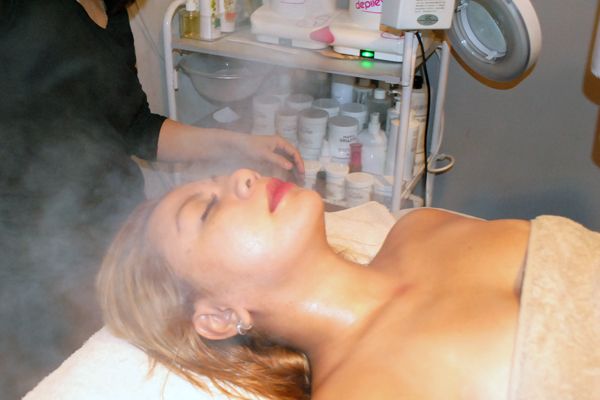 When the heat from the steam came on, it warms the mask on the skin. The thin layer of mask will absorb into pores, enriching the skin with the benefits of the active ingredients in the mask.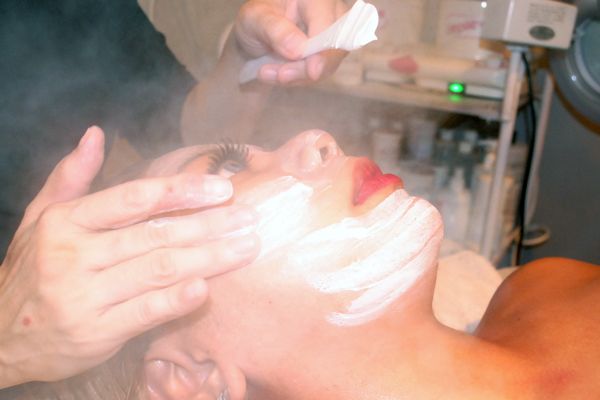 The mask also acts as a softener. A thicker layer was applied.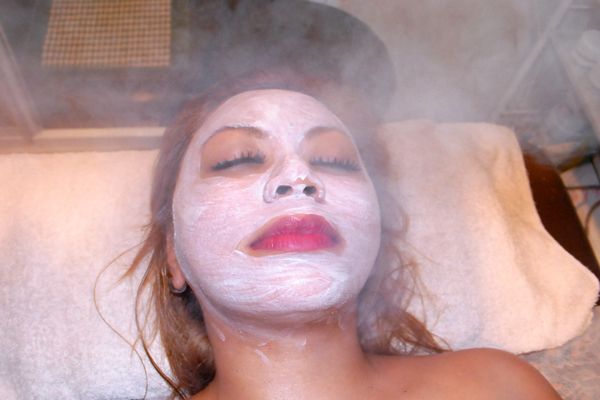 The hot mask, together with the steam, loosen the blackheads and whiteheads from the pores to enable easier extraction later on.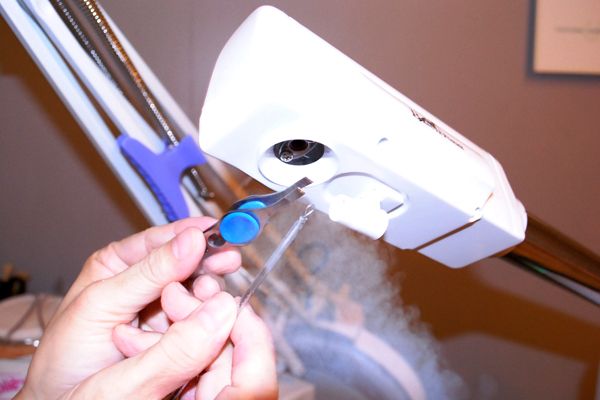 Cynthia double sterilised the tweezers further with the steam. Safety and hygiene are her primary priorities.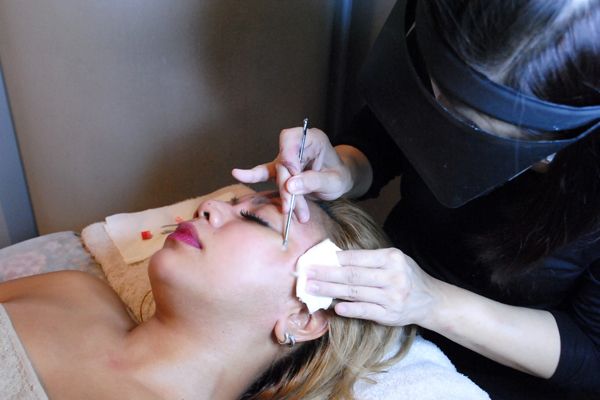 And the extraction begins… I simply love her guts. She dares to scavenge for every possible impurities on my face.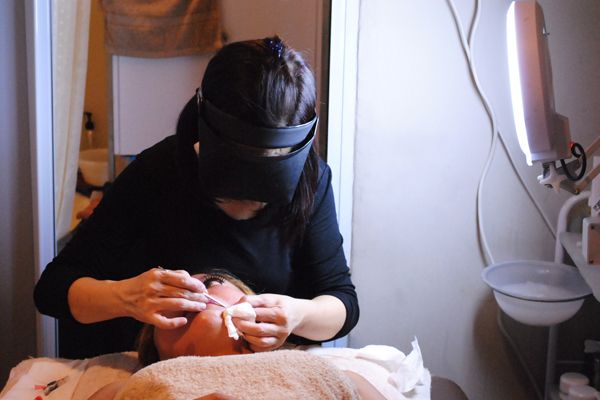 Cynthia used a magnifying goggles to aid her sight in scouring for those evil bastards that sit on your face. With those goggles, she would be able to gauge the hand pressure during the extraction. You can be assured that no scars would be made and no black or white heads will be left unspotted.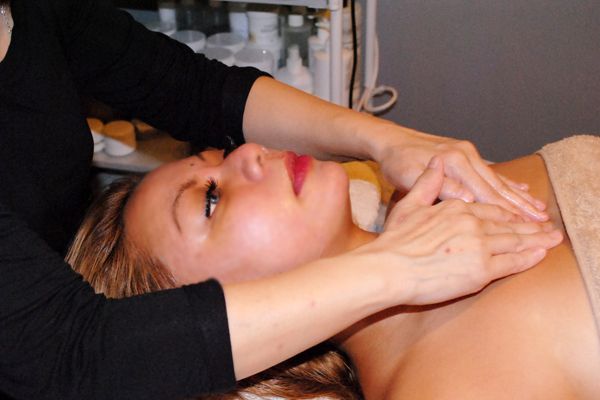 When she was done with the external impurities, she gave me a manual Lymphatic drainage massage on the face and neck. This is to drain toxins to the terminal.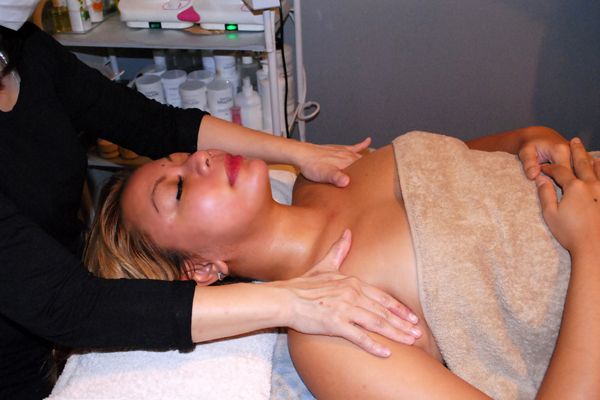 Poor lymphatic drainage will cause lumps on your under arms. The lymphatic massage is a delicate, light form favoring the lymph flow.
The lymph nodes are the main point of draining for our body toxins and liquids. Massaging the area regularly helps in flushing out toxins sucessfully from our body through sweat, urine and stools.
After which, Pureness Infinity Mask from Maria Galland was spread on the face. The mask helps to restore ph balance so skin won't be too oily or sensitive. It frees the skin of impurities and soothes it.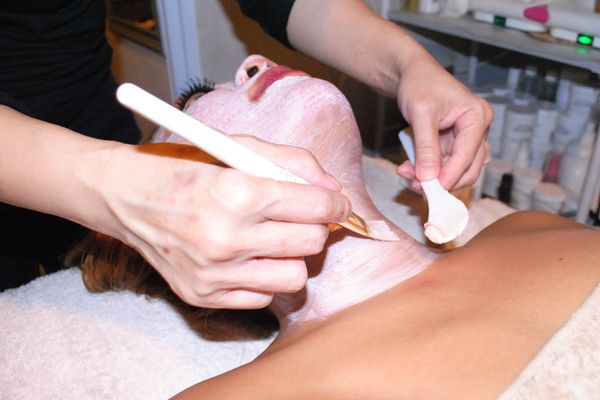 The mask absorbs excess sebum like a sponge and makes the pores look finer. Intensely soothing active ingredients, such as allantoin and liquorice root extract along with vitamins A and E, normalise the functions of the skin. The complexion becomes clear and fresh and regains its softness and radiance.
For the neck, Cynthia used Maria Galland's intense action firming mask. The Complexe Energie developed by Maria Galland, which contains vitamins and precious trace elements from pink and green clay, improves the elasticity of the skin, providing it with renewed resilience and firmness. The complexion appears fresh and radiant.
The facial ended with a High frequency treatment with violet rays. Violet rays kill germs, reduce inflammation and disinfect dilated pores. This electrotherapy is non-painful although the sound it exuded was rather deceiving, thus my frown in this picture.
PrettifyMe is located at 100 Orchard Road #02-64 Concorde Hotel & Shopping Mall.
To make an appointment, call 6735 7728