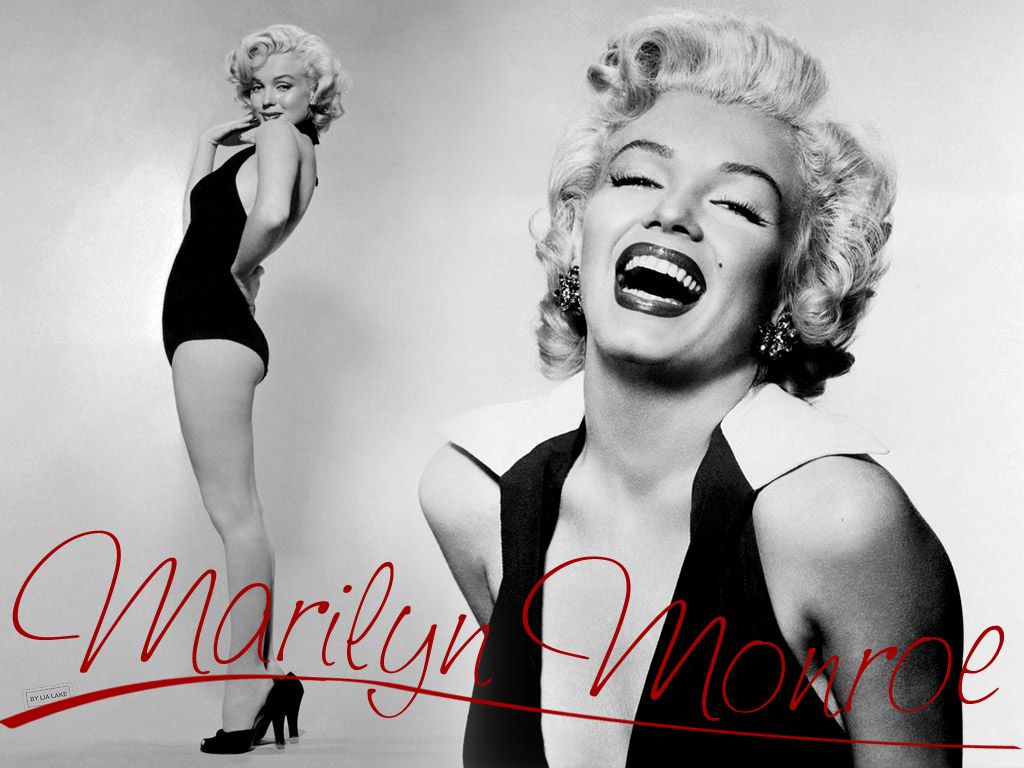 You cannot truly love anyone if you do not love yourself. And loving yourself begins from inside. Because we are all stars and we deserve to twinkle, Marilyn Monroe once said.
One of the main factors of poor health these days is stress. What is the best way to relieve stress? A cocktail, or five, after work? An hour-long call to your best friend to whine about your horrible colleagues?
Why not try the holistic approach of massage?



Massage is an understated word. It is also an understated activity! Do you know that a weekly one-hour massage…

Helps you lose weight
Improves your mood
Increases your tolerance level
Eases cancer treatment
Boosts your immunity
Eases pain and prevent body aches
Beats PMS
Curbs headaches
Is great for your skin and complexion
Improves sleep
PrettifyMe at Concorde Hotel & Shopping Mall is an amazing outlet for your weekly massage. I should know that because I just went for an anti-stress massage there and I walked out a different person.
I never use to fancy massages but I have been suffering from neck aches lately that I had to succumb to one. I don't regret since. I love the massage therapist, Cynthia, because she is knowledgeable and her massage pressure is excellent! The perfectionist in her makes you feel that your temple is entrusted to someone who wants you to feel and look good.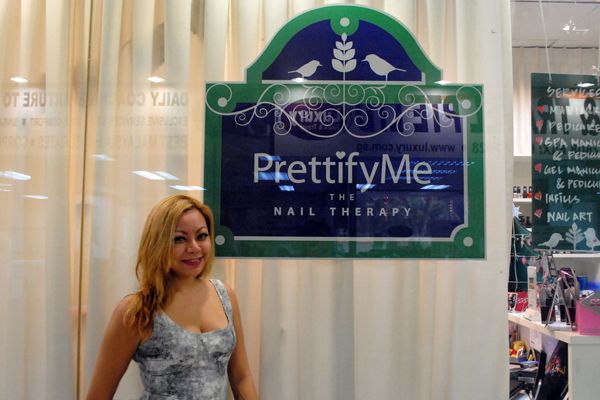 PrettifyMe is an upscale, Parisian inspired spa and nail salon that specializes in treating guests as royalty, transporting them back to a time when beauty treatments were truly regarded as an indulgence rather than a scheduled stop between daily tasks.
To warm up the body, Cynthia started with the feet where the soles were massages with the thumbs and fingers- akin to a mini foot reflexology. I could feel myself getting into the relax mode and slowly, my body starts to feel less tensed and stressed up.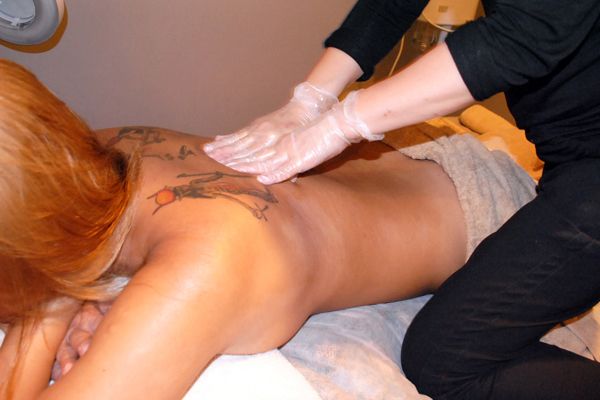 She then proceeded with back massage. She did an Effleurage on the spine area. Effluerage is a series of massage strokes used in Swedish massage to warm up the muscle before deep tissue work using petrissage. This method of massage is great for our skin's elasticity as it can be firm or light without dragging the skin.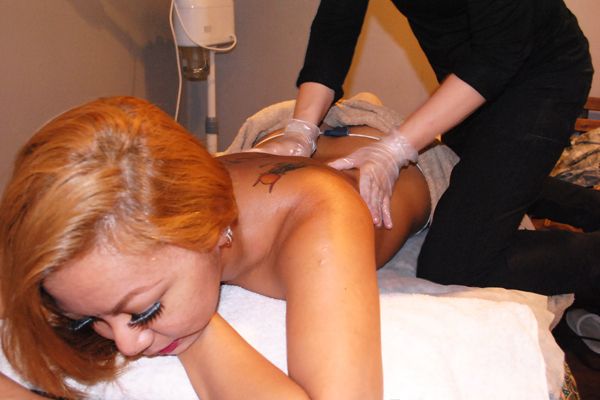 Effleurage aids in improving lymphatic and blood circulation. It also helps to relieve muscle ache and pain. Cynthia uses anti-stress oil for obvious reasons. Being in my line of work, 24 hours is never enough. Anti-Stress massage oil relieves stress and fatigue as well relaxes the body.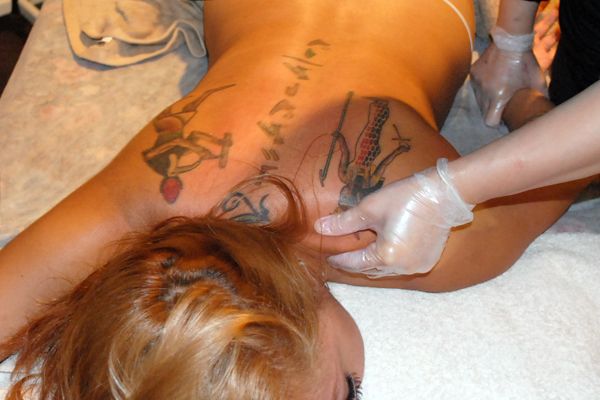 A tip for those who are trying to lose weight. Massage is considered to be an Involuntary Exercise because the muscles are worked on. So if you receive deep tissue massage with Swedish strokes, you can lose weight. Guaranteed.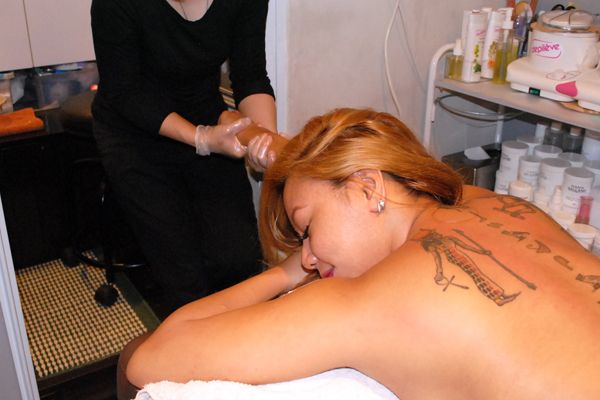 Hand, biceps, wrists, shoulders and arms were thoroughly stretched to loosen tight muscles from the chest and back muscles.
The health benefits of arm stretching is that it also reduces strain, injury and soreness from our daily activities at work and play.
Arm stretching also helps treat repetitive stress injuries and conditions such as frozen shoulder, tennis elbow, joint sprains and carpal tunnel syndrome.
Another tip for vain ladies like me. Legs massage can help shape our legs with stroking and lifting motion. Leg massage relieves fatigue, leaves leg muscles and the body tone. Relieving fluid retention from the legs, my legs actually felt significantly tighter after this session!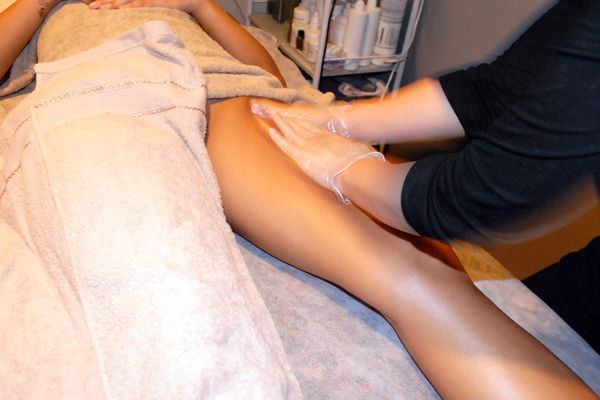 Constant weekly treatment can firm our derriere. But of course, Cynthia advised to apply daily firming cream. She recommended Maria galland 401 Body Shaping Cream. Its secret lies in the active ingredient complex that firms the thighs, hips, stomach and bottom. A complex of ingredients counteracts small cushions of fat, reduces fat deposits, and supplies the skin with more energy.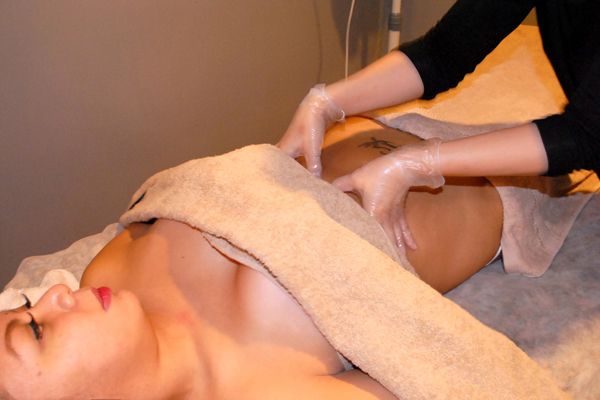 Abdominal Massage is actually rather vital for ladies. It helps in releasing wind flatulence. The msasage strokes improve digestive system. Abdominal massages can be excellent for stimulating the bowel movements that can become irregular or infrequent due to stress, dietary issues, medication, or other health consideration. A weekly affair could firm tummy muscle and improve body shape.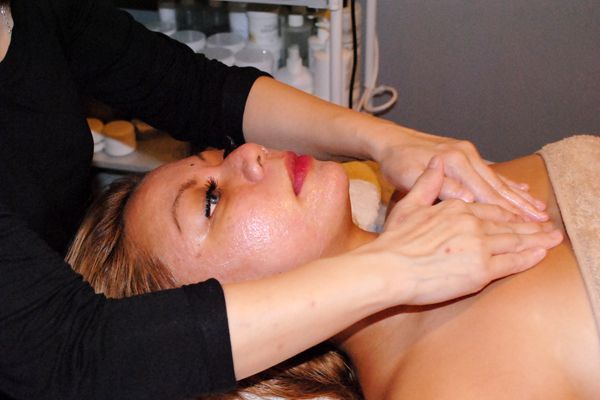 Weakening lungs, palpitation and heart disorders can be minimized through a chest massage. The chest massage works on the chest muscles to strengthen them, improves blood circulation, and relieves stress and tension in the chest, heart and lungs.
The lymphatic massage is a delicate, light form favoring the lymph flow. The lymph nodes are the main point of draining for our body toxins and liquids. Massaging the area regularly helps in flushing out toxins sucessfully from our body through sweat, urine and stools.
PrettifyMe is located at 100 Orchard Road #02-64 Concorde Hotel & Shopping Mall.
To make an appointment, call 6735 7728.