Who is the first person we would consult about body shaping and body sculpting when eating healthy and staying active are just not adequate in eliminating those stubborn bulges? The person that knows best is definitely the doctor.
Thus, we have turned to Dr Tal Nachlieli to give us a professional opinion on some of our most pressing questions regarding weight loss and body contouring when he flew in to share and educate the general public on the whats and hows of body contouring. With 26 years of experience, Dr Tal Nachlieli is one of Israel's top plastic surgeons and a recognised expert in the field of RF technologies for face and body aesthetics treatments. We fired our questions away to get tips on achieving the body we want.
1. How has beauty treatment trends changed over the last 5 years?
I have been in the aesthetics industry for the past 25 years and at the beginning, plastic surgery was the main treatment option for body contouring or facial contouring. But in recent years, non-invasive treatments got more popular because people aren't keen on having treatments with a long recovery time. So, for example, body contouring treatments switched from liposuction and tummy tuck to non-invasive treatments like radio-frequency treatments and fat-freezing.
That said, we also realised that sometimes, it is not enough to just use one device for treatment of a specific problem, and we use several devices at once to achieve the most optimal results.
2. You have met and consulted women of all shapes and sizes. What are some of the most common complaints that you hear from ladies regarding their body?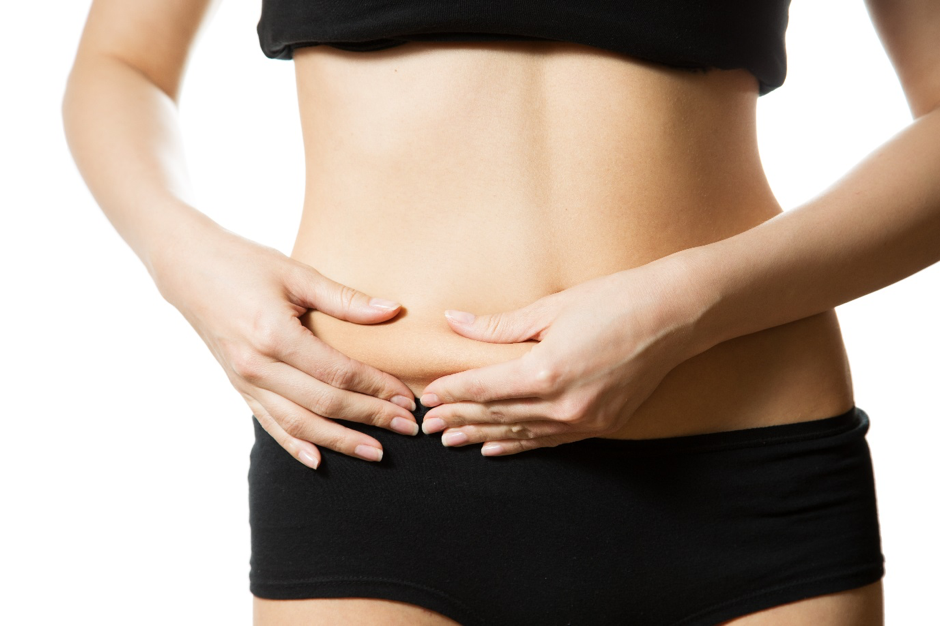 Close to 90% of the ladies that came to me think that they are fat and want to reduce their body circumference and improve the appearance of cellulite. Because we are official partners of Miss Israel, the young models do come to us for treatments and even the young ladies like themselves are coming to the clinic to do a few sessions of non-invasive treatments for body contouring before their catwalks.
For the youngsters, cellulite is the most common problem. But for the older crowd, we see more requests for body circumference reduction like lipolysis and skin tightening.
3. A lot of ladies often say that diet and exercising can't help them get rid of their love handles and tummy. Why is this so, and how can we get rid of these stubborn bulges?
Some of these problems are genetic. Some fat storage is stuck at certain spots in the body and it is really common in the Mediterranean. In fact, I think Asians don't see this problem as much as we do. Most Asians are slimmer, but with the change in lifestyle habits like eating more western food and eating out in restaurants, there are more requests among Asians to reduce their body circumference nowadays. A change in lifestyle may improve the problem but because the problem is mainly genetic, treatments are important if we really want to see an improvement.
4. What are some of the causes for weight gain, especially for working adults like ourselves?
Credit: iodab
Working adults sit in the office all day we always tell them not to stay seated for long hours. For example, in companies like Facebook Israel or Google Israel, they have "standing tables", those high tables that allow you to work on your computer while standing up, and that is definitely a great way to prevent being stuck in your seat for the whole day. Some companies also have gyms and shower facilities to encourage their employees to work out to encourage a healthier lifestyle.
Another point to note is our meal times. Because of our urban working lifestyles, some of us eat our dinner really late around 8 to 9pm. When I was working in China, I noticed that the norm was to have dinner around 6 – 7pm and that is, of course, a healthier option, than going to bed with a full stomach.
5. We heard of Venus Freeze treatment and its effectiveness for weight loss. Can you describe the treatment in one sentence?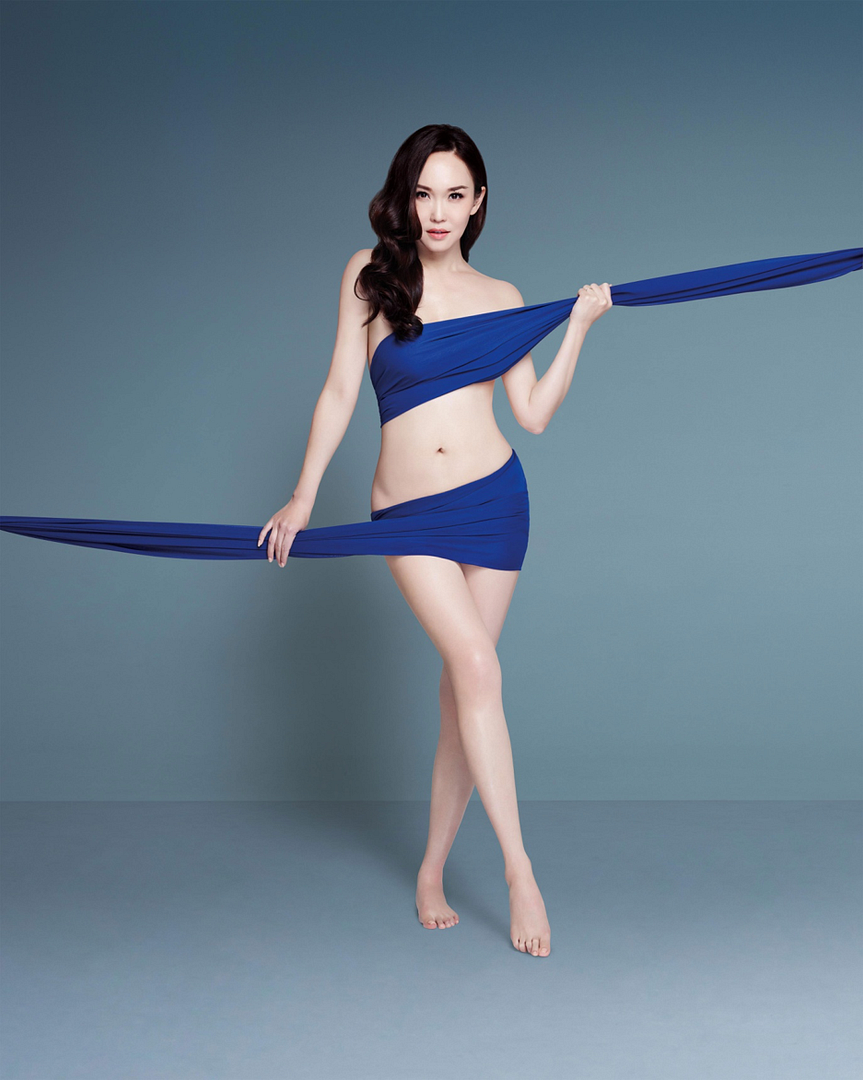 To clarify, this is not weight loss, it is lipolysis, which is fat reduction.
So, in summary, Venus Freeze is – Lipolysis, skin-tightening, creating fibroblast and collagen.
6. Which areas of the body can we use Venus Freeze on?
We can use it on our tummy, hips, thighs, cellulite, buttocks, arms, and even your face, neck, and double chin.
7. Besides fat reduction, can Venus Freeze help us with our unsightly cellulite problems?
Yes of course. Cellulite is very problematic because it is quite impossible to remove all cellulite but we can definitely improve its appearance. The best results can be achieved with a combination of treatments.
8. Is the treatment painful and is there any down time for the treatment?
The process is a very pleasant one. No pain and no downtime.
9. How many sessions of Venus Freeze treatments are needed before we can see results?
In some patients, you can see results after the very first session. But it really depends on individuals because every patient is different. For tummy areas, we recommend at least 10 sessions; on cellulite, perhaps 10 to 20 sessions; and on the arms, at least 10 sessions. But like I mentioned earlier, because every individual is unique, some may need more, some may need less.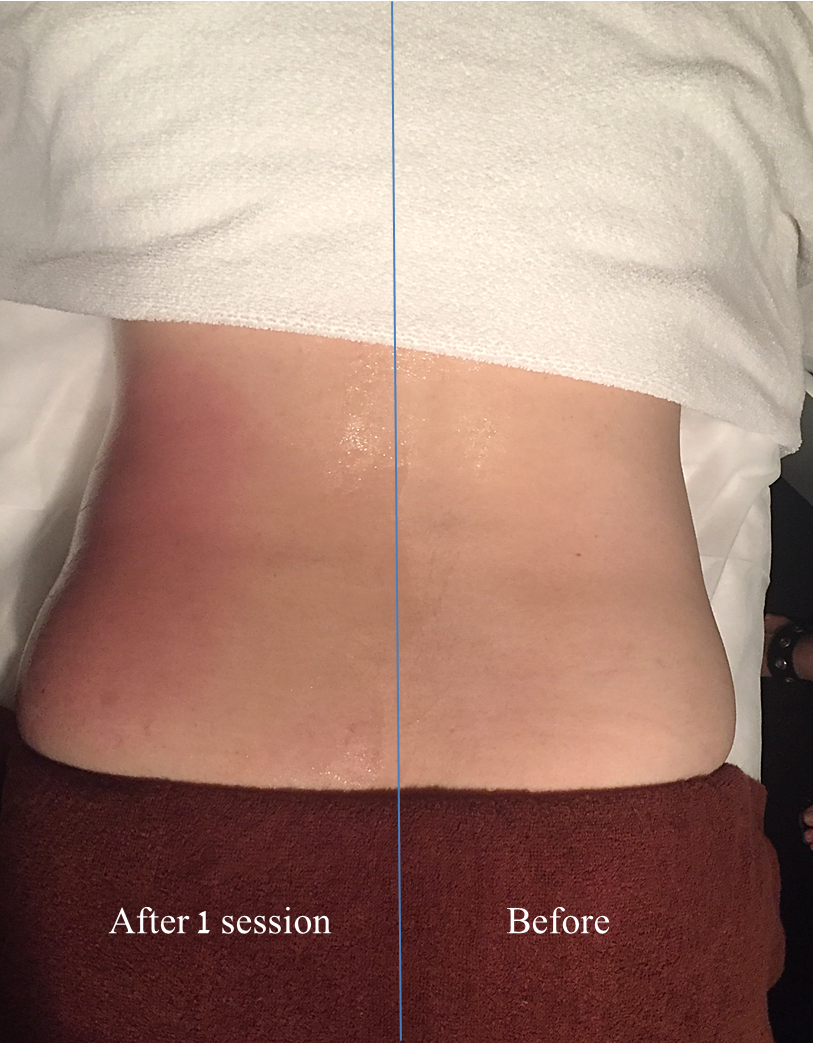 After one session of Venus Freeze Treatment on the left side.
10. Is there a need to watch our diet when we are undergoing treatment? If yes, any tips for us?
Watch your calories intake; that is the most important. Always consult a nutritionist and let them help you with your diet.
11. We do face some other problems after weight loss. Can you share with us ways to counter them?
- Loose, saggy skin
Try skin-tightening treatments like radio-frequency. In fact, our clinical trials with Venus Freeze saw a circumference reduction of 2 holes in the belt on the average.
- Our boobs/ butt will shrink
Boobs definitely don't shrink, perhaps just saggier. Asian girls generally have smaller boobs as compared to their Western counterparts.
12. Any advice for Singapore women who are looking to lose weight and achieve a better body contour?
Go slow and consult professionals, and most importantly, change your lifestyle.
Therefore, after hearing Dr Tal Nachlieli's professional approach to achieving the figure we want and the benefits of Venus Freeze, Marie France Bodyline explained further that this safe, pain-free and results-driven treatment also provides increased oxygen, nutrients and blood supply to the skin for a more youthful and smoother silhouette.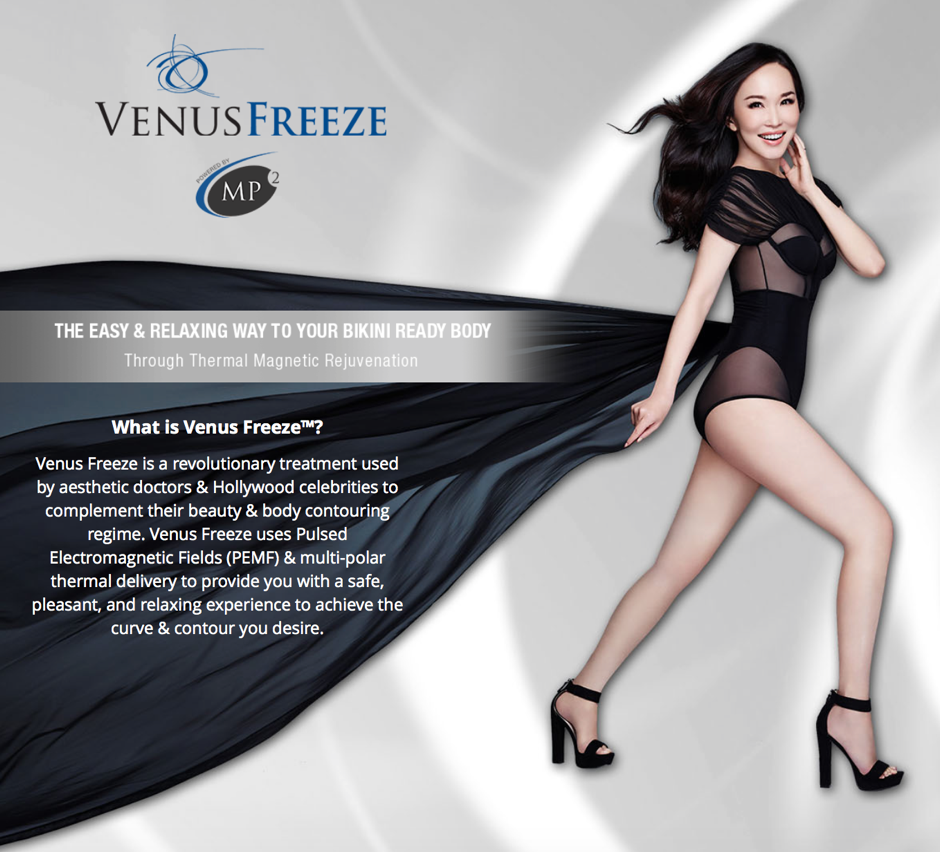 Sign up for Venus Freeze today at https://www.mariefrance.com.sg. Call 1800-7777-111 to book an appointment now.