Clinique partners with three Korean beauty influencers to create a capsule collection of new Cheek Pop shades.
This group of beauty experts, consist of Sunny, Yeondu Kong and Saerom Min and are long-standing fans of the brand and Clinique Cheek Pop.
'I am honoured to have taken part in this special partnership. I'm so excited to see them in stores!' – Sunny
'I will have to make room for more Clinique Cheek Pop shades!' – Yeondu Kong
'It has been great working with Clinique, a brand I hugely admire. My shade, Blush Pop will be one of my makeup essentials.' – Saerom Min
The influencers were encouraged to let their creativity shine whilst factoring in elements of their skin tone, fashion and lifestyle choices to determine their final exclusive colour.
Sunny created Sorbet Pop, in a gentle peach tone matches her subtle makeup looks.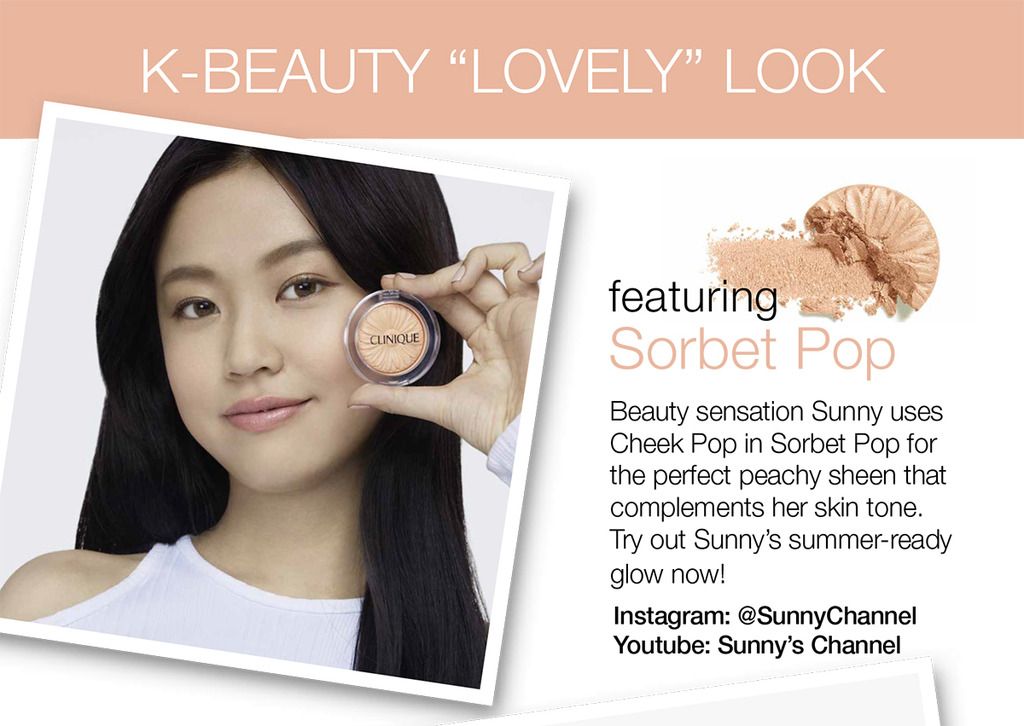 Ballerina Pop, a light delicate pink underscores Yeondu Kong's trend-conscious spirit.
Lastly, Saerom Min rounded up the collection with Blush Pop, a sweet candy floss shade which reflects her ladylike elegance.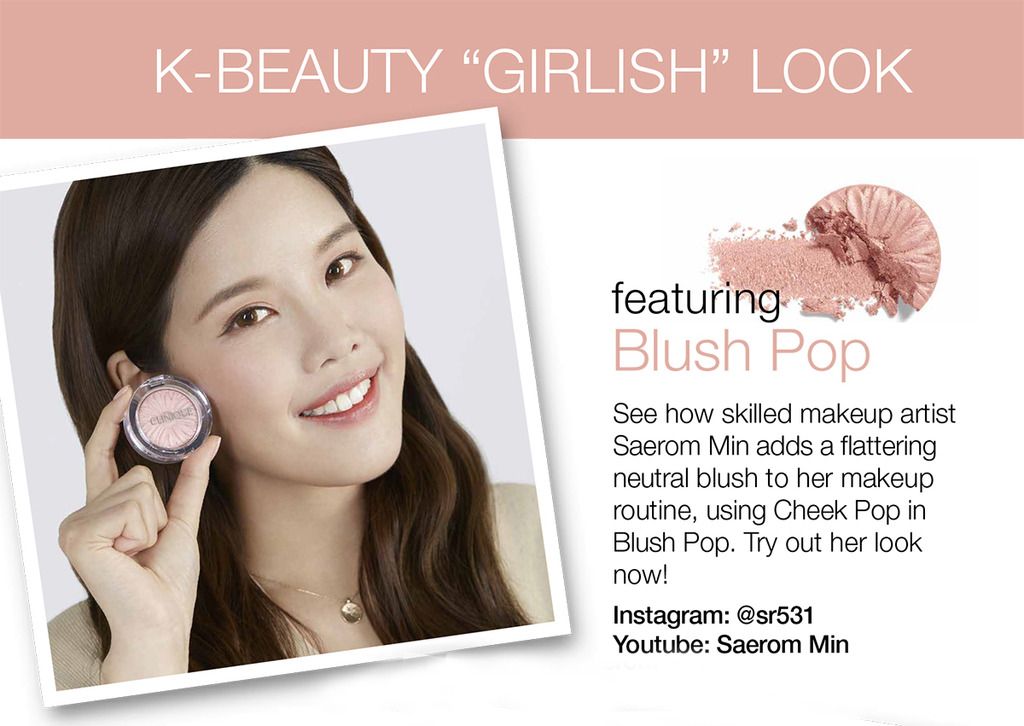 The brand will release a fourth shade, Poppy Pop, as a new fall trend colour and featured on Korean brand ambassador, Min Hyorin.
Ballerina Pop and Blush Pop will be available in Singapore from September 2018 and globally in October 2018. Two of the shades, Poppy Pop and Sorbet Pop will be available in Singapore from October 2018 and globally in January 2019. The compacts are packaged in specially designed sleeves with each girls' name and social media handles.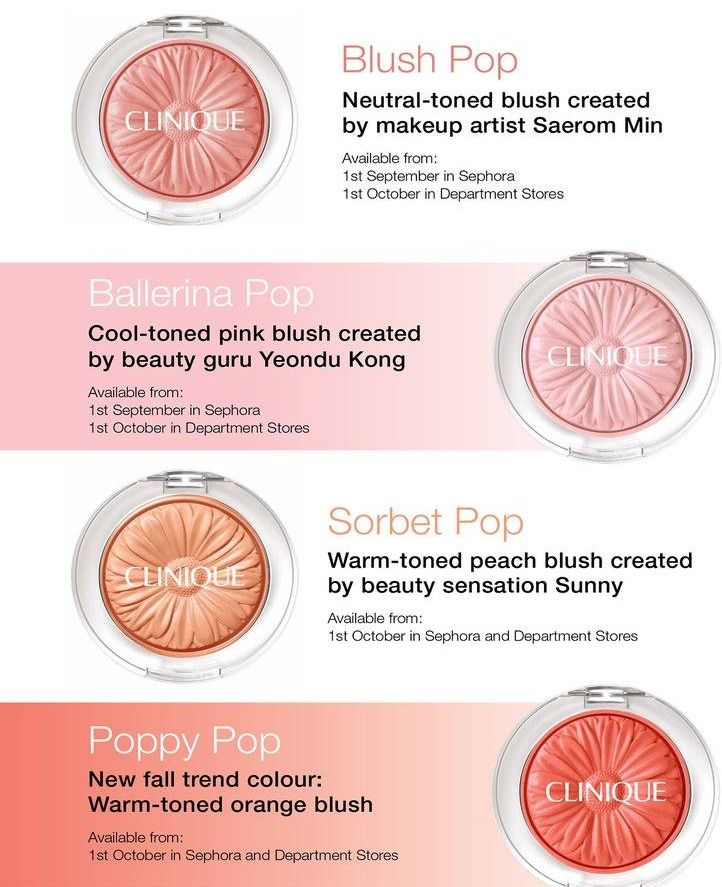 The Cheek Pop blush is a favorite among consumers and influencers in Korea and throughout Asia, renowned for its light texture and beautiful, watercolor-like application. The easy to apply colors complement Asian skin tones and give the skin a healthy, natural glow. This collection provides a fresh and exuberant palette perfect for the summer months and beyond.