When Ugly Duck White Source mentioned instant skin brightening, they really do mean instant.
We were initially attracted to Ereph Ugly Duck White Source due to its cute packaging. While all the characters on beauty products look happy and chirpy, here we have a sad looking little duckling on Ugly Duck White Source, and it was cute enough to draw us over to take a second look.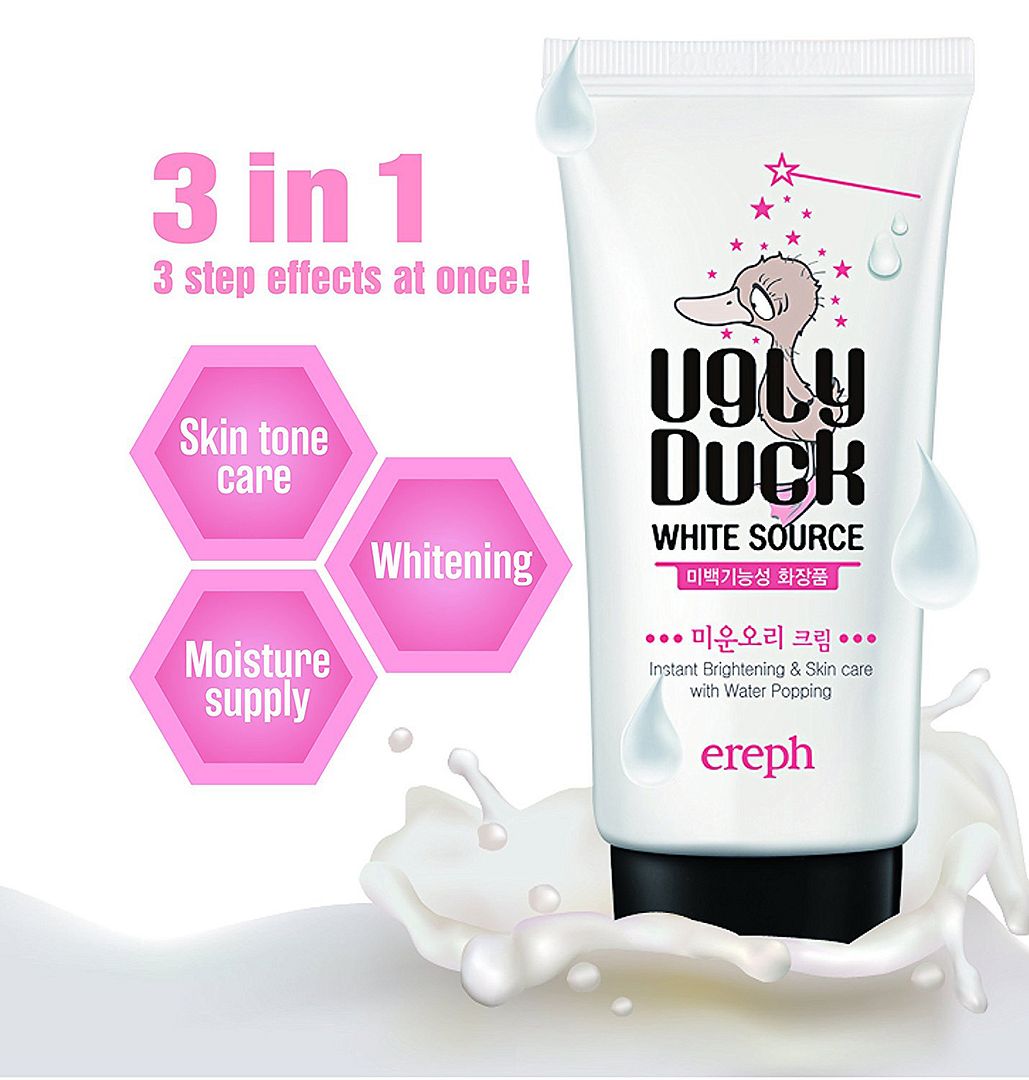 Credit: Amazon
Hydration
Water droplets form when you spread the cream on your skin to keep your skin hydrated and supple.
Credit: Amazon
Instant brightening
Is it really true that Ugly Duck White Source has got instant brightening effects? We tried it and confirmed the results. Spreading out the cream on your cream brightens your skin instantly, transforming your skin into a fresh, radiant tone. We are not kidding.
Credit: Amazon
Helps skin stay oil-free
Last but not least, no one wants an oily and shiny face when you are out and about. Upon application, Ugly Duck White Source also promises to help keep our skin oil free for a longer period of time.
Credit: Amazon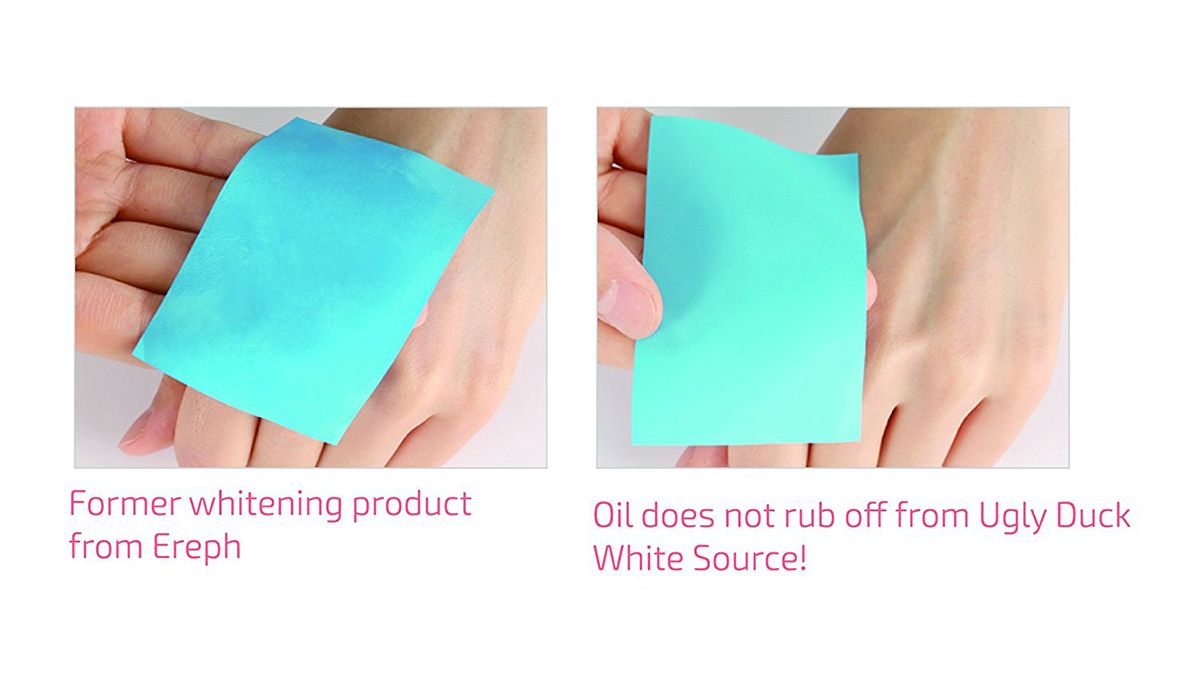 Credit: Amazon
Currently, Ereph Ugly Duck White Source and its range of products are sadly still unavailable in Singapore, but is available in Korea, Taiwan and USA. We are hoping that distributors will be bringing them into Singapore really soon!
Watch our video interview below to know more about the product.
(We apologize for the bad audio due to technical fault)