Following the success of Made in Korea 2017, Made in Changwon Festival 2018 was held over 3 days last week in Changwon, Korea. We flew in to Korea and checked out the new and innovative products at the festival.
With 91 companies taking part and featuring a total of 150 products, Made in Changwon Festival 2018 was a huge success. It was a great touchpoint for business owners, both local and global, to look into new business ventures, and a great opportunity for the public and consumers to discover the new innovations and traditional local products at the same time.
Trevery mesmerizing the audience with originals and covers, including drama OSTs that got the crowd screaming in joy.
Made in Changwon Festival 2018 opened with performances by local band Trevery in the morning, followed by an official opening ceremony in the afternoon that was graced by Changwon Mayor Mr. Ahn Sang Soo.
Changwon mayor, Mr. Ahn Sang Soo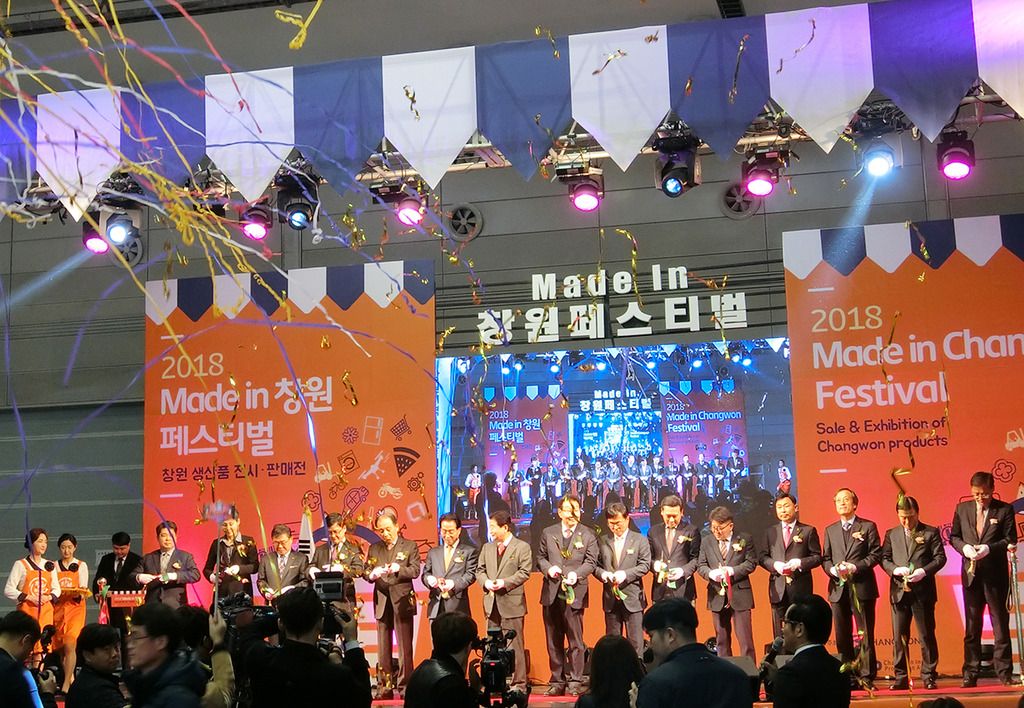 MyFatPocket is glad to be part of the Made in Changwon Festival 2018 and look out for all the exciting products that we will be covering, from stem cell face mist, a video making truck, to what the Koreans call the "drug underwear" for males. Stay tuned!