We rushed over when we saw a cute bichon on the poster, only to realize that it was all about beauty and skincare!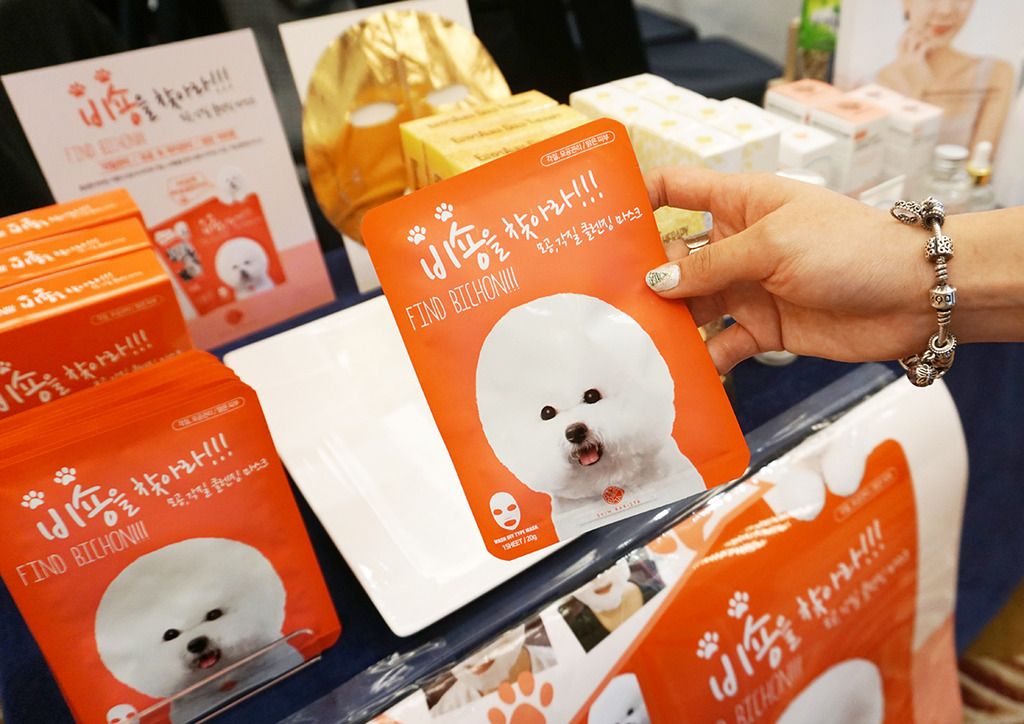 Find Bichon!! Cleansing Mask is a wash off bubble mask pack that requires only 10 minutes to control sebum, clear off our dead skin and moisturize our skin. If you are wondering why bichon, it is because once the mask bubbles up, we will look exactly like a bichon because of the foam. How adorable.
Credit: Pioom
The foam is rich is vitamin C and E, and at the same time, it contains coenzyme Q10 to brighten our skin. All you have to do is to apply it evenly on your clean face and wait for 5 to 10 minutes for the mask to foam up. After that, massage your face gently to work the foam and rinse it off with warm water to reveal bright and radiant skin.
Credit:

Pioom
Credit:

Pioom

Available on Qoo10 at SGD$66 for 10 pieces.