If there's A Concept you need to know, it's definitely A:Concept! *Pun intended* A:Concept is a Korean cosmetics brand featuring makeup products for easy and quick application, especially for those who don't have the luxury of time.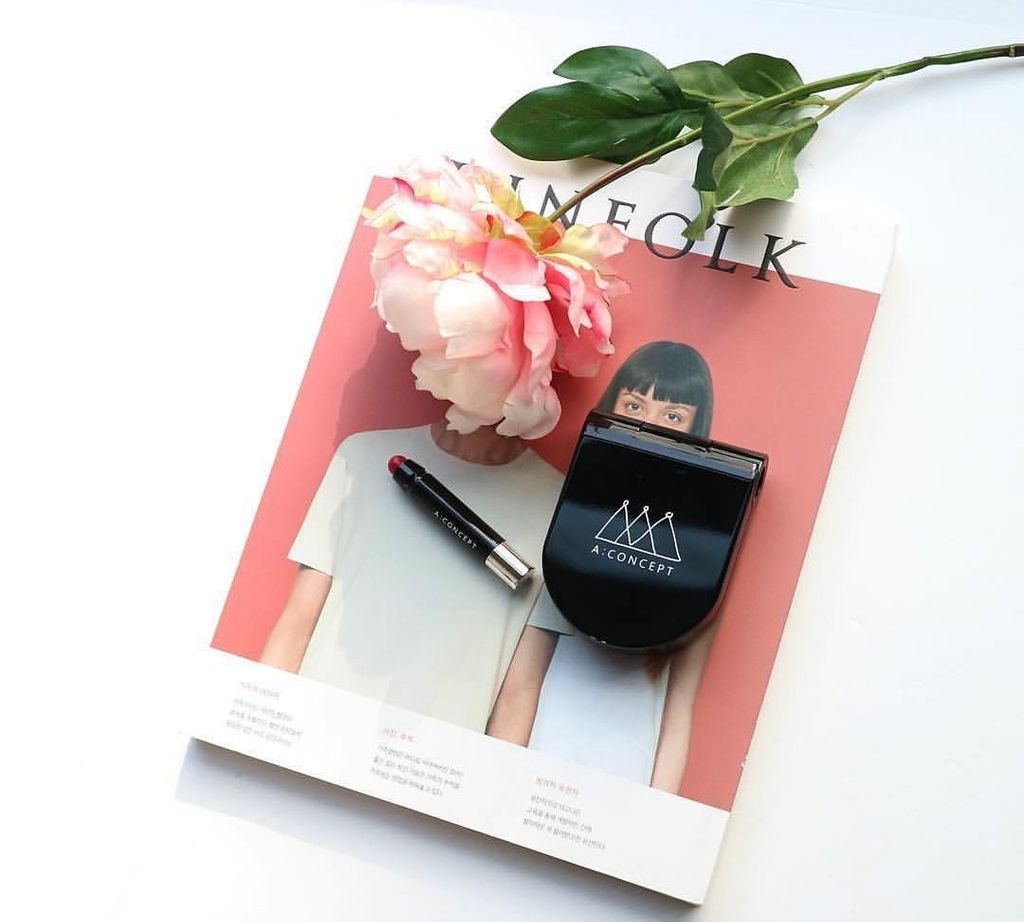 The name, A:Concept, is derived from the meaning of the word "A" (one, only) and strives to be the one and only cosmetic concept designed for you. This lesser-known K-Beauty brand was discovered during my trip to Made in Korea (MIK) 2017, and I'm so glad that they are actually already retailing on our shores!
Oh, and did I mention? A:Concept is Girls' Generation's Taeyeon's No. 1 Makeup Secret!
You know you can never get enough of makeup, so here are a couple of products I've found really interesting and suitable for our busy and hectic schedules:
#1 All In One Brightening A:Cushion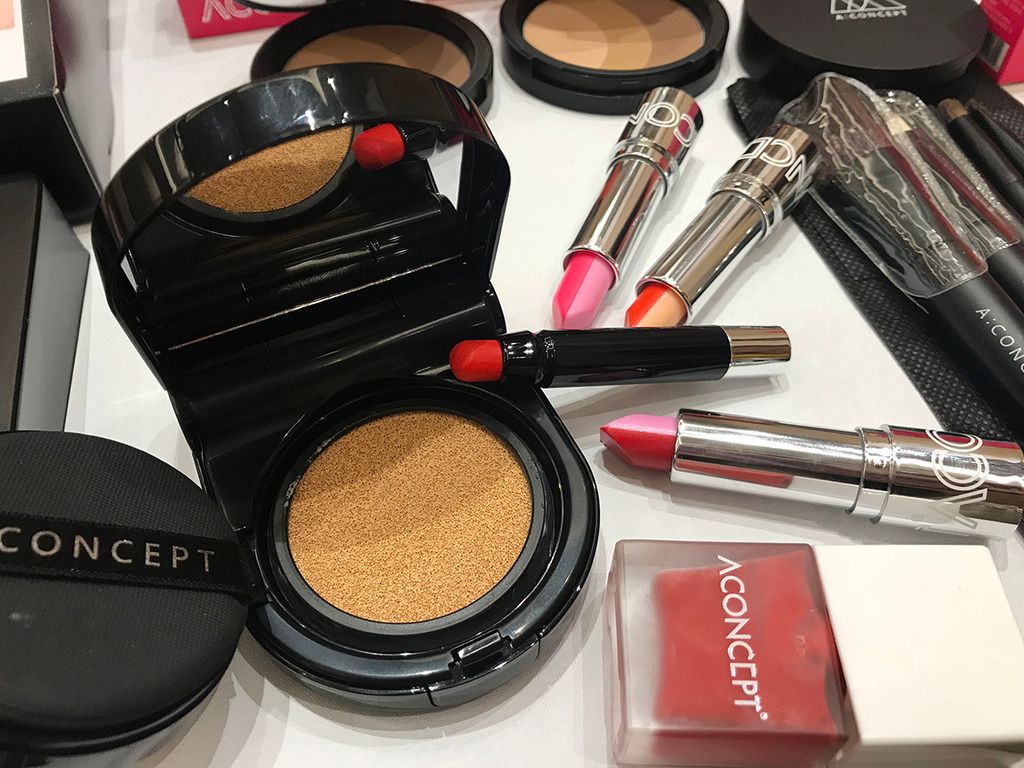 This is one of the most clever cushion compact I've ever seen so far! Formula aside, did you know that there is a compartment for a lipstick in this cushion compact? It's such a clever idea, perfect for touch-ups! Whenever I'm on the go, I like to touch up a little on my under eye areas and definitely my lipstick, so this is THE compact for me, and for all others who are like me! The cushion is rather hydrating and long-lasting and serves to instantly brighten up your skin, which is great if you're touching up before a party!
#2 Cheek Me Cheek Tint
If you're not careful, you'll surely mistake this product for a nail polish. Housed in packaging that of a traditional nail polish, Cheek Me is actually a watery cheek tint for a natural flush of colour on your cheeks.
It comes in 5 colours – Marry Me (lavender pink), Hug Me (peachy coral), Kiss Me (tomato red), Love Me (warm cotton pink) and Miss Me (dusty rose). Simply apply a few streaks on your cheeks and blend out with your fingers and you're good to go! Super easy for touch-ups!
#3 Chewing Two-tone Tint Lip Balm
While we are at the two-tone lip trend, A:Concept actually has a product that fulfils our need for everything two-toned! Their Chewing Two-tone Tint Lip Balm, which comes in 3 shades – Red Flavour, Orange Flavour and Pink Flavour – will satisfy your lipstick desires. With one side a lip balm, and another a pigmented lip shade, you get to achieve a gradient lip look with one swipe of the product! I know that this is going to be a staple in my makeup bag.
If you're interested to explore the brand, you may look them up on the A:Concept Official Website, or head down to BIG Mall at Jurong East to try and test them! Happy shopping~