Kim Kardashian announced that she will be launching a line of beauty products and if that isn't worth getting us beauty junkies excited, I don't know what is.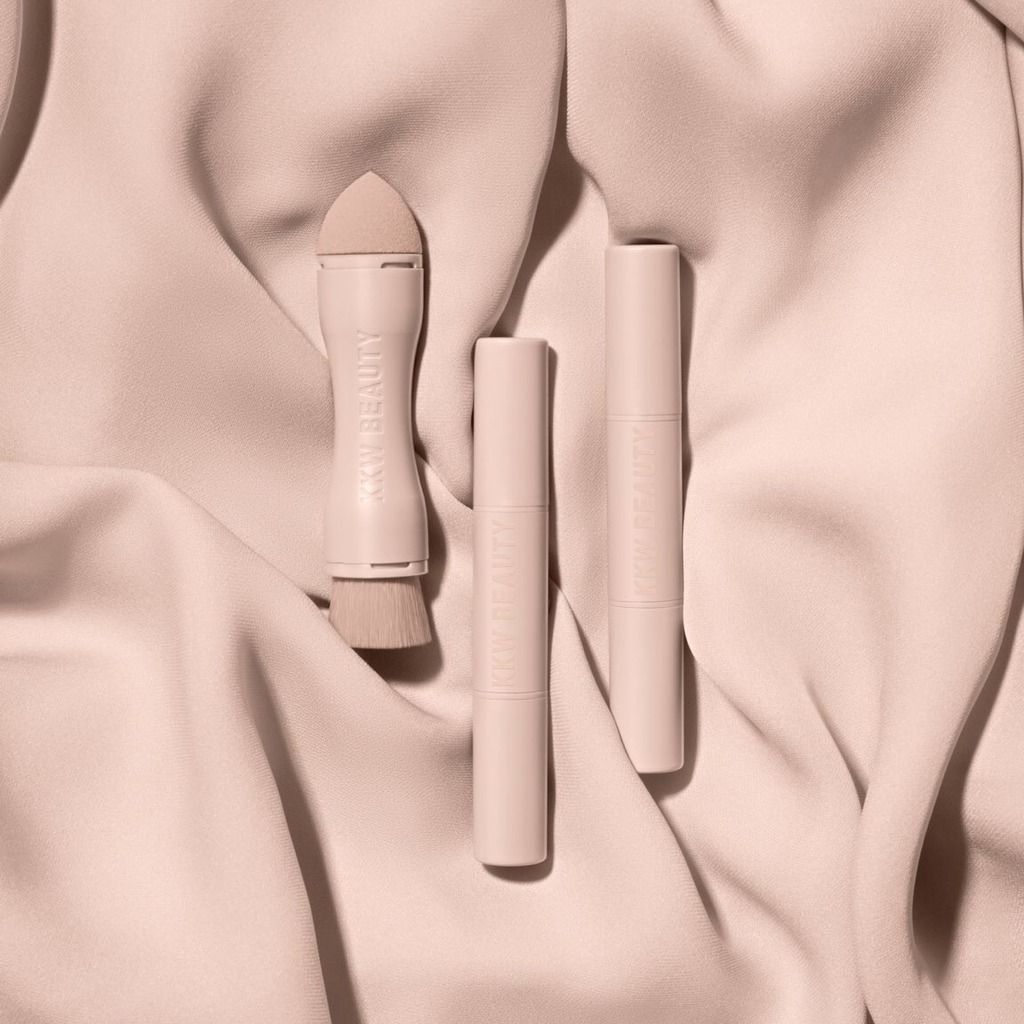 Credit: Instagram kkwbeauty
3 days after annoucing that she is launching her beauty line, we saw Kim sharing sneak peeks of the promising contour kits that are said to be launching online on 21st June at 9 a.m. PST on kkwbeauty.com.
The Crème Contour and Highlight Kits will be available in 4 shades to suit all different skin tones, and "each kit comes with a dual-ended contour stick and dual-ended highlighter (one matte and one shimmer highlight) and a dual-ended blending brush and sponge." Let's take a look at the products and the swatch images that was released on KKW Beauty's Instagram.
More good news to share: Kim Kardashian also revealed that she will be posting how-to videos that were done with her makeup artist, Mario Dedivanovic. That will be an awesome guide and manual for those of us who have got absolutely no idea how to go about contouring our faces.