Makeup collaborations with cute cartoon characters are common, including recent ones like Holika Holika's collaboration with Milky and THEFACESHOP's collaboration with Kakao Friends Sweet Apeach. However, this time around, we are going to get you drooling with Tony Moly's collection with the yummy and spicy Samyang Korean Spicy Noodles.
This spicy makeup collection features cushion foundations, lip tints, and blushers, all packaged in super adorable Samyang noodles inspired packaging. Take a look at the video below and you will understand why we almost mistook the makeup items for instant noodles.
View this post on Instagram
While the Tony Moly X Samyang makeup collection isn't available in the shops in Singapore, you can get them online at Shopee. And here's an exclusive discount code for MyFatPocket readers to get an additional $7 off (with a minimum spending of $15) for your purchases! Key in the discount code "MFPTMS" before you check out to enjoy the discount.

Comes in a fiery hot packaging, the Tony Moly Hot Edition Hot Coverdak Cushion is available in 2 shades, Nuclear Vanilla and Nuclear Beige. It comes inside a cup noodles packaging the cushion refill is packed inside a ramen condiment's packaging!
The blusher comes in 2 shades and you open them up just like how you open up the Samyang noodles condiments packets.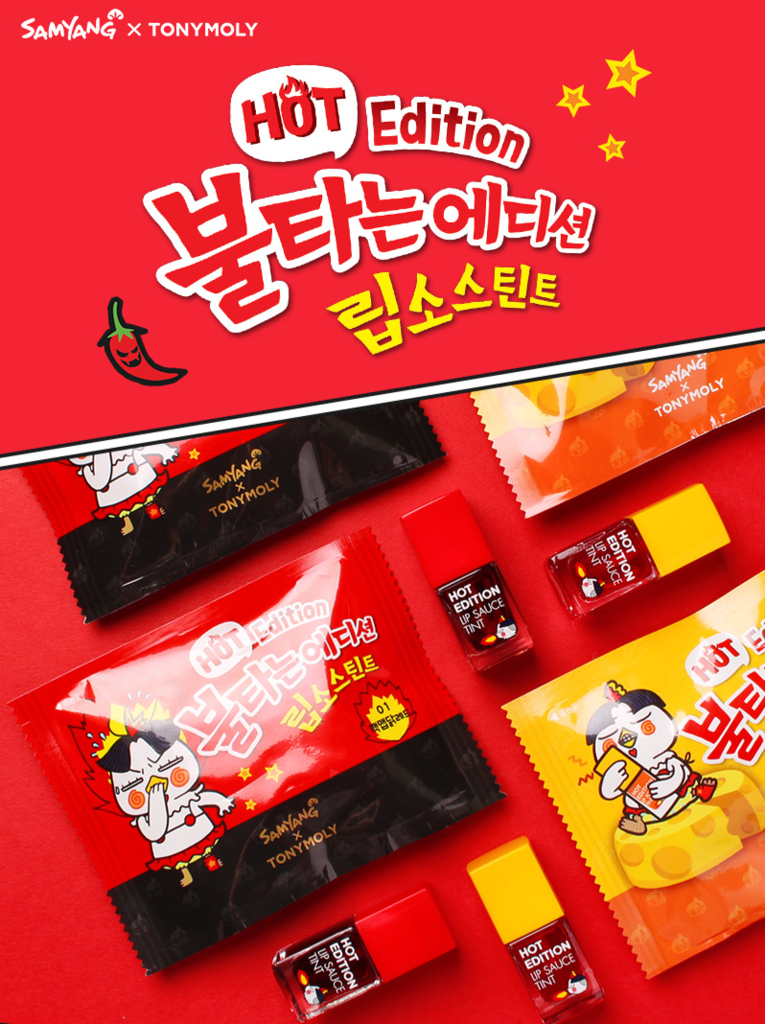 The lip tints come in 2 different shades, Chicken Red and Cheese Chicken.
The products featured above can be purchased individually. However, you can enjoy free shipping if you purchase the full set of Tony Moly Hot Edition x Samyang Spicy Fried Noodle Set on Shopee. Don't forget to key in our exclusive discount code "MFPTMS" to get a $7 discount before you check out. Happy shopping!