Kylie Jenner, Gigi Hadid, Kaia Gerber, and Lily Rose Depp, the It Girls of 2016. But who will be the It Girl in the Disney realm? Move aside Princesses, Alice is taking the throne this year.
Alice in Wonderland movie (2010), Credit: The Bare Foot Beat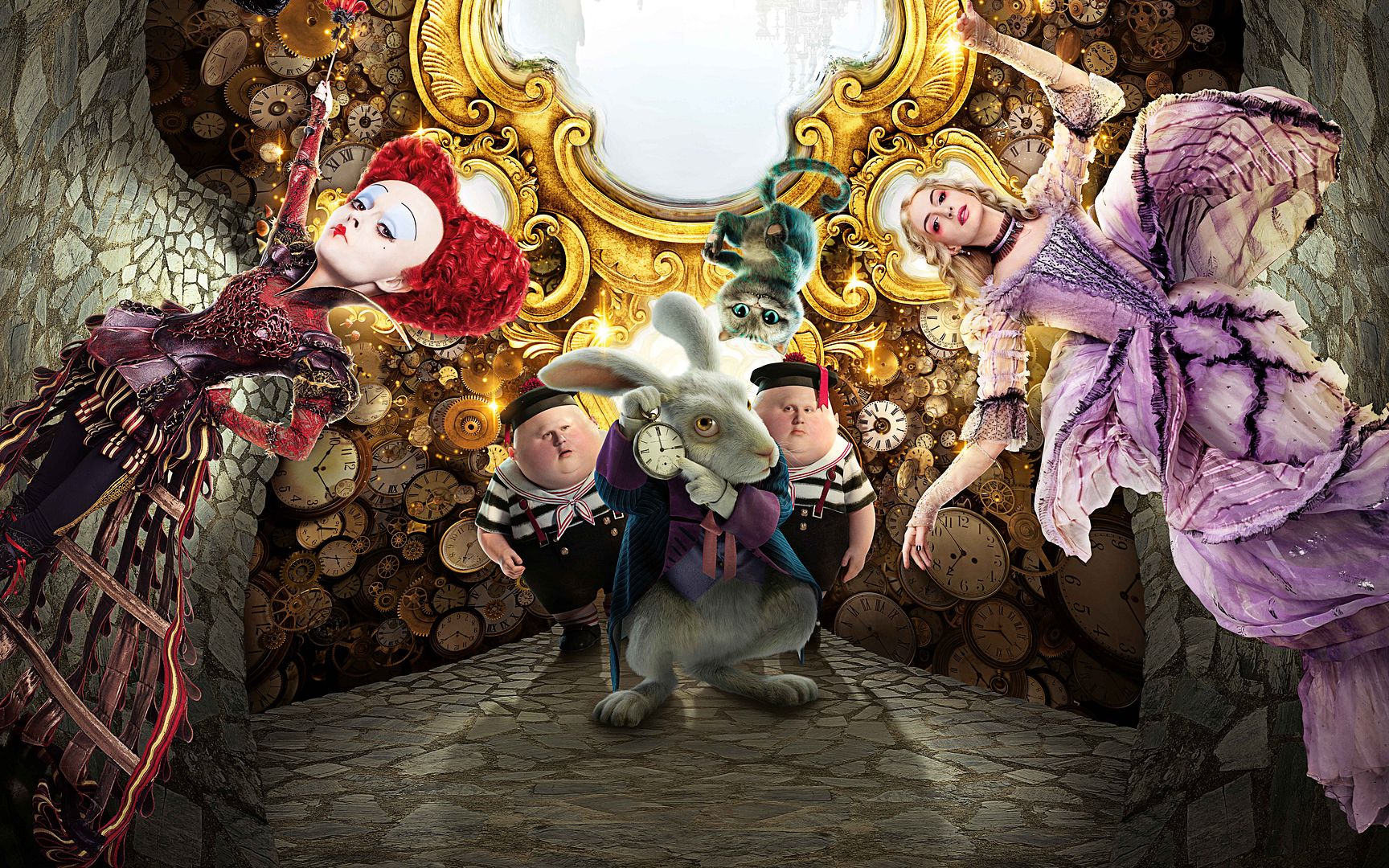 Alice Through the Looking Glass movie (2016), Credit: Full HD Pictures
With Alice Through the Looking Glass Movie coming up, we noticed many brands collaborating with Alice for their new collections. Who can resist that whimsical touch of the enchanted forest and the tea parties. Brands like O.P.I, Urban Decay, Marc Jacobs, and Irregular Choice partnered Alice and her magical friends for a makeover on their products.
Urban Decay
Credit: Teen Vogue

Credit: Teen Vogue
These Urban Decay babies caused a stir even before their launch when photos of them were leaked. The packaging itself is enough reason for us to head down to Sephora to bring them home. From dark and moody shades to the bright hues and sweet pastels, this collection has got the perfect mix for each one of us, regardless of your preferences. I myself can't wait to lay my hands on the eyeshadow palette and the dark blue lipstick.
OPI
Credit: Vogue
Credit: Vogue
Credit: Vogue
OPI went down the rabbit hole with their new Alice Through the Looking Glass collection featuring vivid shades that are perfect for this summer season.
Irregular Choice
Credit: FUN
Credit: FUN
Credit: FUN
Curiouser and curiouser, we dig into Irregular Choice's Alice collection that was launched earlier this year. Right after they amazed us with their Star Wars collaboration, here's another one to add to your collection. Journey with Alice through your own adventures with the odd characters either in flats, heels, or even boots.
Marc Jacobs
Credit: Le Stanze Della Moda
Credit: Lulle Mag

Marc Jacob's "I Am Not Like Other Girls" collection was launched late 2015. Taking motifs from the film and even the original sletch of Alice shoes in Disney's classic animation, Marc Jacobs created his collection with a modern twist.