As we age, our skin starts to sag and other signs of ageing like fine lines and dull skin appears. Besides that, our tropical weather and the all the UV rays will also cause uneven skin tone, enlarged pores and dehydration if we are not careful. Our hectic lifestyles make things worse for our skin.There are days when you are so tired that your skin looks like crap and when a face mask won't do the trick anymore, you need a full-on facial to work some wonders in restoring radiance and vitality.
Dr AntiQue Switzerland™ makes a new breakthrough against ageing, proudly presented by the Sole Distributor, The New Paradigm Pte. Ltd.
Themaskserum treatment and the powerful TRIO: Telolift, MoistureLock and SnowWhite ampoules are solely manufactured in Switzerland. Dr AntiQueskincare line carries the best natural ingredients with zero chemicals to help you achieve your skincare objectives!
My skin was pampered with the Dr AntiQue face treatment containing the must-have miracle ingredients for healthy and radiant skin such as Telomeres, that is proven to impede skin's biological ageing process. This professional set of concentrated formula is full of vitamins, nutrients, and peptides, and they can penetrate into the deepest epidermal layer of the skin 3-6 layers down, while counter brands only work on the skin surface.Its irreplaceable formula helps to moderate the skin surface renewal cycle.And the best part? The treatment is suitable for all skin types including eczema skin.
My facial skin was patchy with dry harden scab on the cheek because I underwent a strong laser two days before the treatment to remove my cheek pitted acne scars. The high-temperature laser caused melanin production and my skin to char and dry patches appeared.
This holy grail of goodness, feels like a river flowing onto a barren land. The rough patch on my cheek quickly soften with the first handful of serum and was instantly absorbed under the gentle kneading of the therapist cum manager, Susan. The serum glided smoothly with each long and firm stroke on my face contour, which was the favourite part of the treatment. I was also given a pampering neck massage.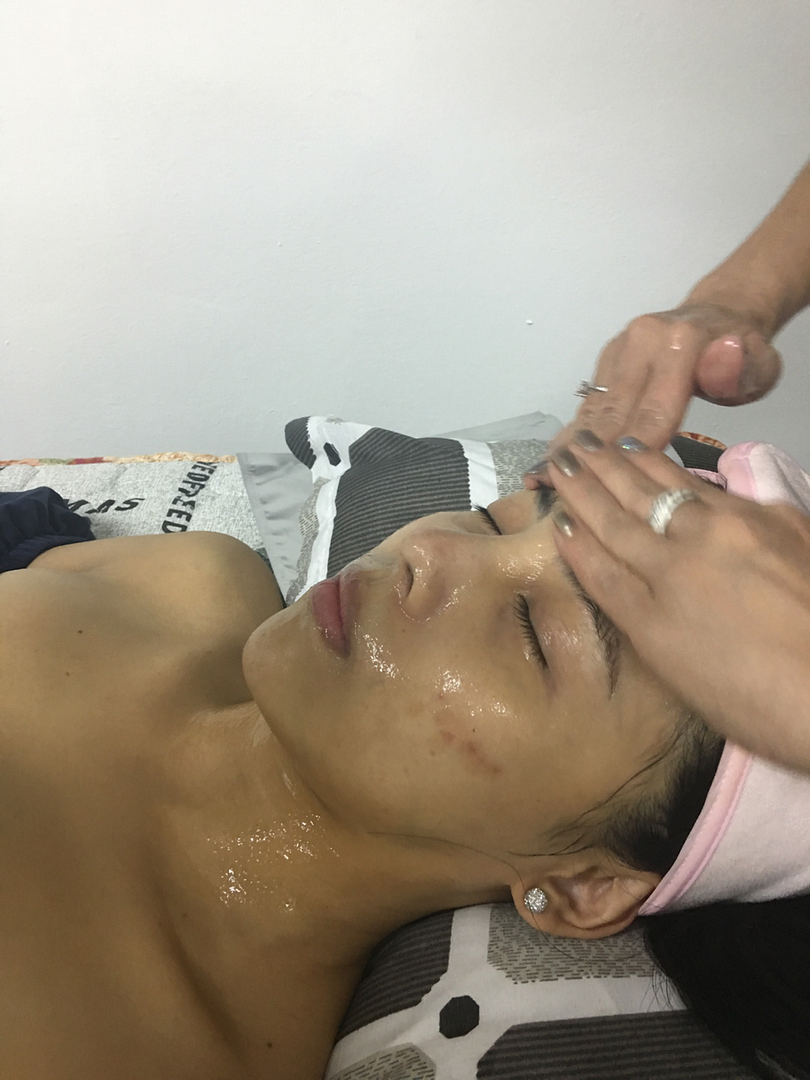 While performing the facial for me, Susan explained the benefits of each procedure before it was done and the purpose of their skincare range. She also shared the "dos and donts" to achieve the youthful, and healthy skin.
Here are some of the tips that she has shared:
- Prevent wearing thick foundation as this may clog pores. Use BB cream instead.
- Try to avoid undergoing laser because it will thin your skin, and the skin may become more sensitive in the long run.
- Do always wear sunscreen with SPF >50 even if you were to go down to the supermarket to buy some groceries. The treated pigmentation will surface if you do not take care of it, as the ageing process will accelerate due to the damaging effects of free radicals and UV rays.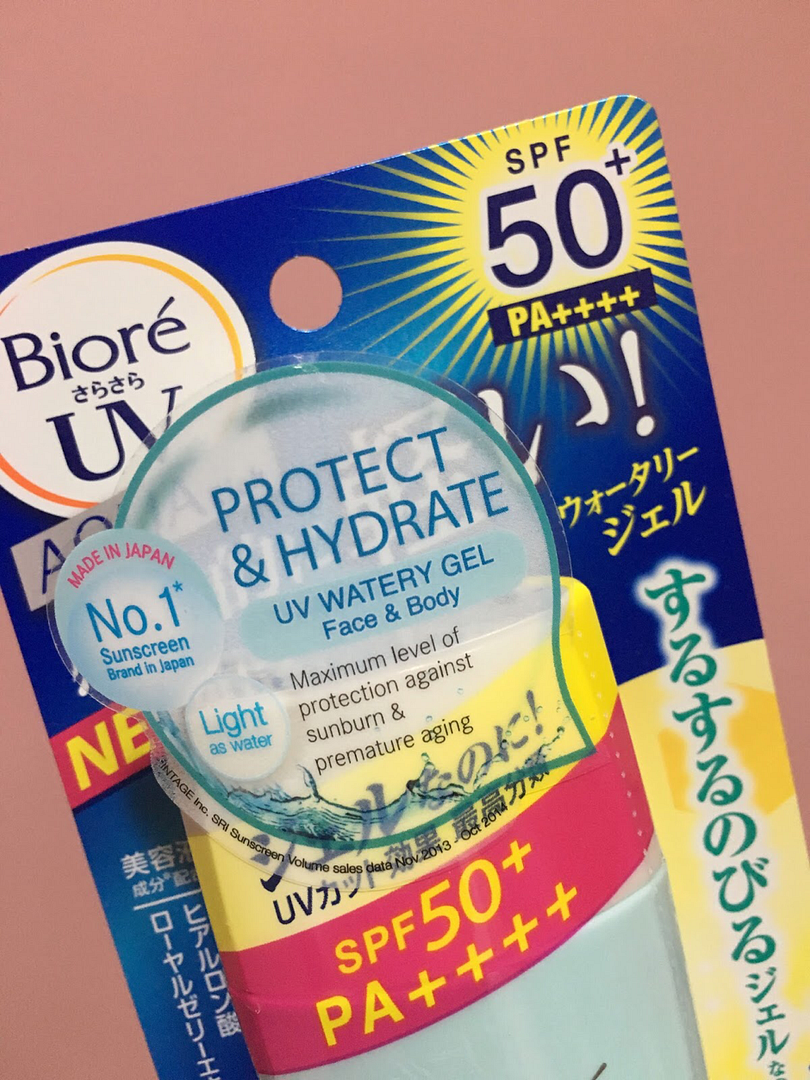 My face was layered with a refreshing sheet mask and a lip treatment for 20-25 minutes. Thereafter, my skin was slathered with the SnowWhite ampoule on my scars and MoistureLock ampoule to hydrate my dehydrated skin.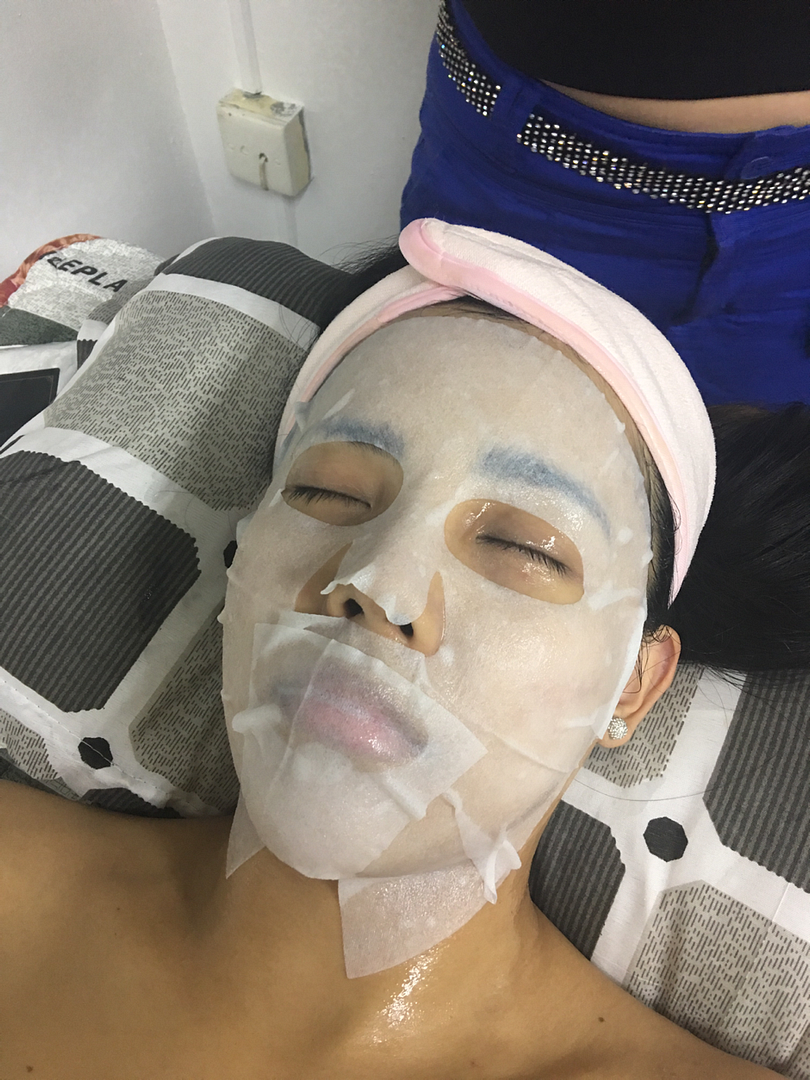 SnowWhite ampoule helps with uneven skin tone and the reduction of melanin. Tranexamic acid is an effective lightening agent that lightens your skin by 5 times and helps to lock in moisture. Many skin care companies are incorporating this ingredient into their skincare instead of the usual Arbutin which will cause dryness yet achieve the similar effect. MoistureLock ampoule provides intense hydration to the skin, balance the moisture level, and prevent dehydration and sense of tightness.
Do you know that one vial of ampoule is equivalent to one bottle of cream? Compared to what's retailing in the market (eg. 40% ampoule, 60% water), Dr AntiQue contains 100% ampoule and has 4 essential ingredients, Collagen, DNA, Stem cells, Telomerase, that delay the ageing process and help us achieve youthful skin.
Due to my job nature, my skin has to adapt to the different climates and winter had been really harsh on my skin. Travelling long hours with full, thick makeup (up to 19 hours) in the aircraft is no joke, and it has added more stress to my skin because the air in the aircraft is dry and dirty, and I do get peeling skin due to dehydration.
And to know that at the age of 28, you start to lose all the good things. We lose collagen and our skin elasticity and firmness are nothing like how they were when we were young. Thus, it is necessary to take care of your beautiful face early. Moreover, I've only got a year to go!
At the end of the facial, my skin was left glowing, and well- replenished. Those around me saw a tangible and visible difference and commented how great the pigment has lightened and how the skin was brighter and fairer. I have noticed a difference in my dark spots.No doubt, my skin became breathtakingly clear with one use. This is definitely the holy grail of power serums, I'm sure to get my hands on it once I'm done with my current sets!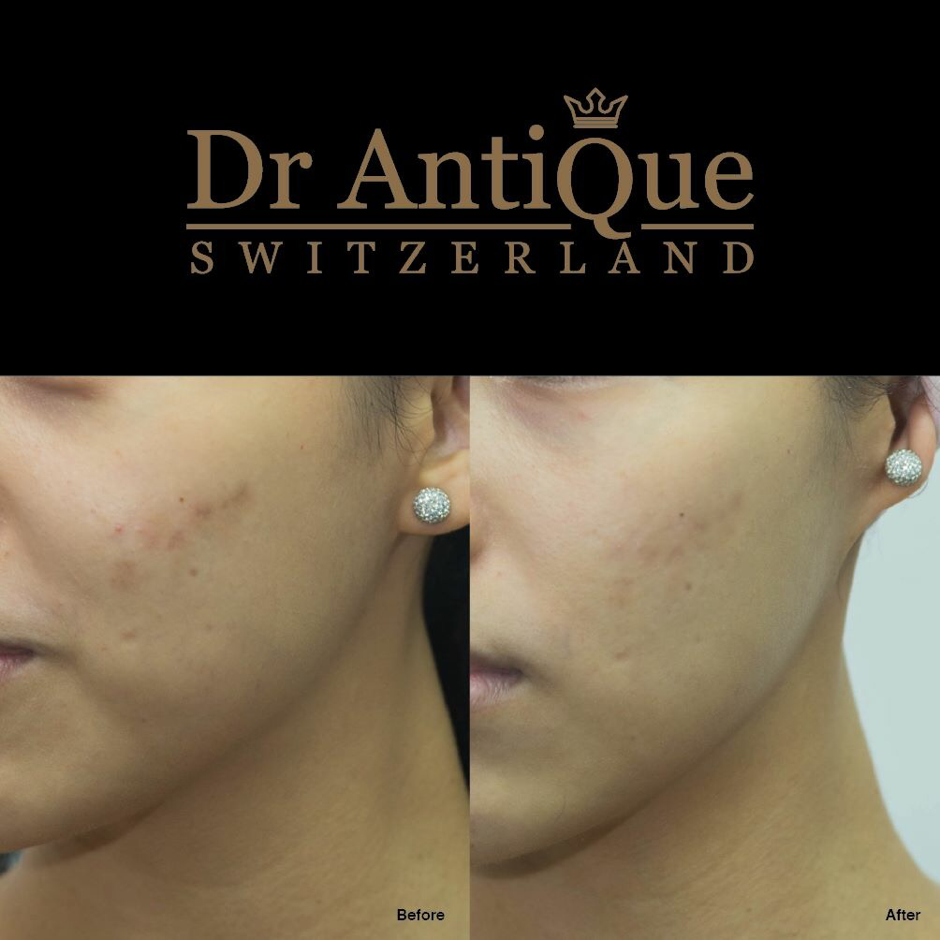 I was given the privilege to bring home these professional 7-days intensive set of ampoules, and were instructed to use it everyday. The ampoules are surprisingly effective. SnowWhite ampoules help in my dark spots and they have faded noticeably. Susan mentioned that the efficacy of brightening is 74%.
Moisture lock ampoules provide really good hydration to my skin! It is quickly absorbed, and my skin feels deeply nourished with every application. I apply it twice daily, at night before bed, and before putting on my makeup. I wake up to skin feeling refreshed and smooth instead of it being dry and tight. My makeup looks more radiant and lasted longer. Do note that repairing time for our body is from 11pm-2am, so sleeping early will also help okay? :)
Whether you are talking about pigments or lines, MFP bloggers are surprised to see the huge improvement for ourselves!Skin texture is more refined, skin firmness has improved, tired skin restored its vitality and skin radiance is beautifully elevated. It also helps you relax with the jasmine-like fragrance from the all-natural ingredients. It has the power to improve the base condition and maintain the balance of my skin with the youthful glow. Keep a look out for our video if you would like to know more :)

Yea we were really happy with the products!
I love how friendly the packaging is, unlike the usual glass vial that comes with ampoules, it comes in a sleek plastic design that does not break or injure the user, and it can be capped back for later use. It is so much more convenient to bring this around as compared those full-size skincare products that takes up 1/3 of my luggage space. Each vial of 3ml concentrated serum can be used up to 3 times if you have your home skin care. It is retailed in a package of 7 X 3ml for a week of intensive treatment supply.
SnowWhite
Apply on the targeted area with 1/3 vial or full face 1 vial (MoistureLock for 1 vial too).
TIPS: Do use the palm to gently massage the face to penetrate the serum to the deeper layer of the epidermis. Fingers will absorb the goodness of the serum while the palm does not.
Now your skin can reclaim the strength to fight all kinds of damages on its own. To strong, beautiful, and flawless skin! Don't forget the other essential steps to your home skin care as well ~ a) cleanse, b) toner, c) Dr AntiQue ampoules, d) moisturizer, e) sunscreen if you're going out. An ampoule a day, keeps your skin youthful everyday!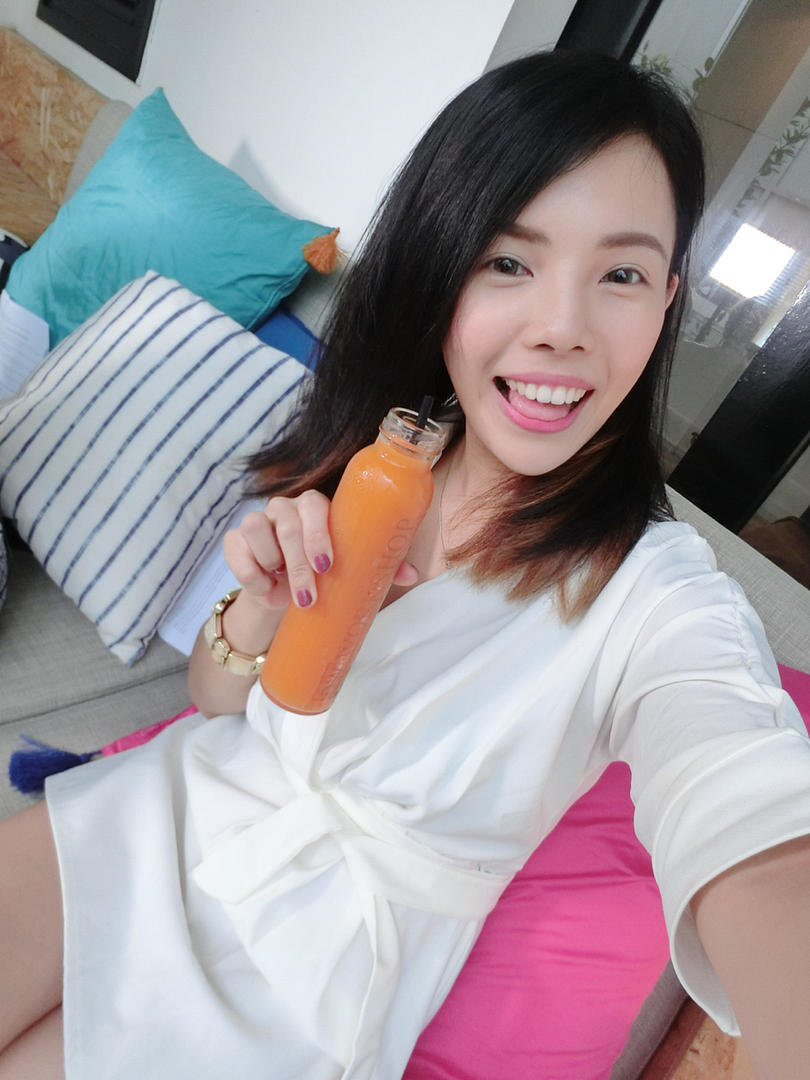 Say YES to beautiful looking skin!
Bloggers' Reviews:
Regina Chow: Transforming into Snow White with Dr AntiQue
Herine Ang: Dr AntiQue Ampoules Review
For more information on the product, you can call Dr AntiQue at 64433003.
Visit their FB at https://www.facebook.com/drantiqueswitzerland/
Instagram: https://www.instagram.com/dr.antique_switzerland/
Dr AntiQue
Address: 41 Kallang Pudding Road #06-07, Singapore 349316
Tel: 64433003