What do you usually have for breakfast every morning? Bread? Coffee? Or even nothing?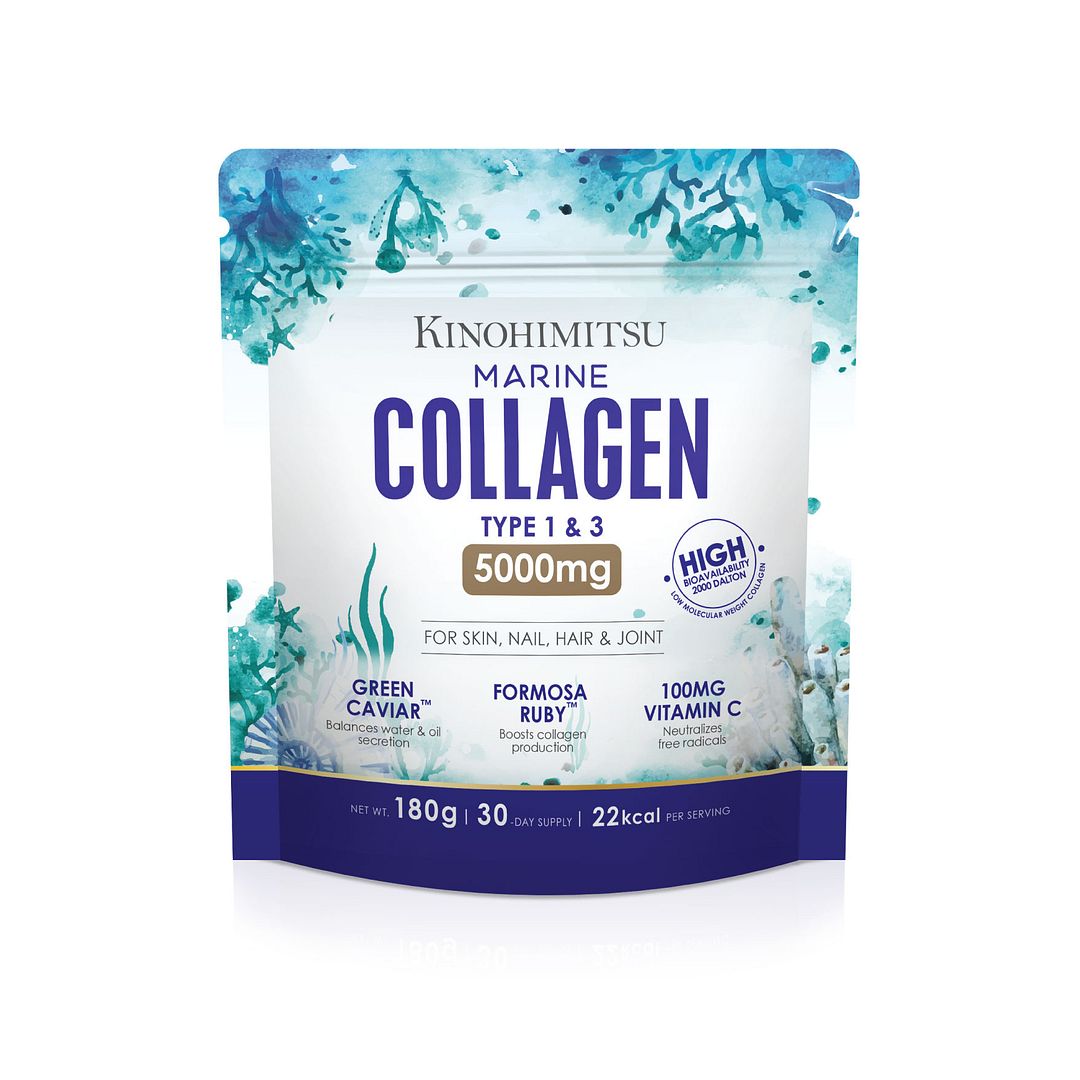 I always skip my breakfast because I hate waking up early for it. I will spend every extra minute I have in bed if I can.
I have a recommendation for you girls! Mmmm.. Actually, guys can have it too. If you don't have the extra time to make breakfast, just fill up your water bottle with some water and add some magic dust into it!
The magic dust is none other than Kinohimitsu Marine Collagen Power! *dust sparkles all around*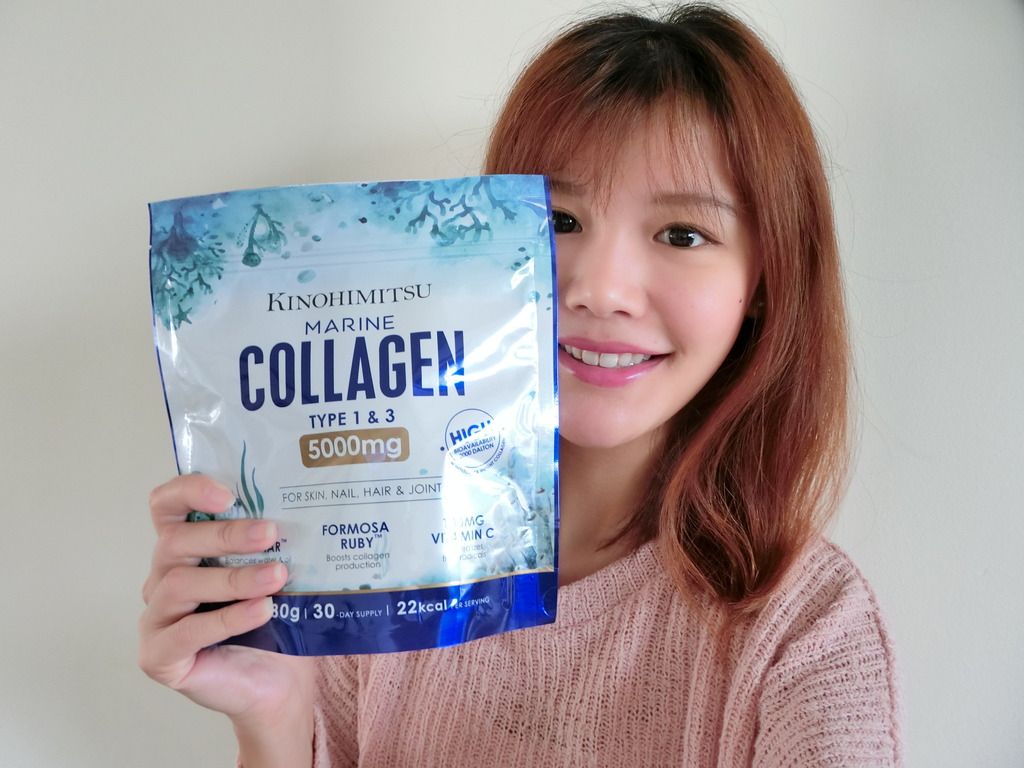 As you age, collagen in your body decreases by 1.5% per year and your body can no longer produce as much collagen as before. Collagen is very important as it is responsible for skin's elasticity and softness.
The reduction in collagen in your body can lead to dry and flaky skin, saggy skin, the appearance of wrinkles, brittle nails and more!
Kinohimitsu Marine Collagen Powder (180g) is made up of Type 1 and 3 Collagen Powder. Each scoop contains 5000mg of Collagen and can last you for 30 days.
It also contains Green Caviar, Formosa Ruby and 100mg of Vitamin C which can help balances oil and water, boosts collagen production and protects the skin against free radicals and anti-inflammation.
What you can expect is better joint and bone health, firmer, tighter and fairer skin, reduction in hair fall, stronger nails and even toner body!
Look at the inside! It even comes with a spoon for your convenience! You don't even have to wash your metal spoon after ever cup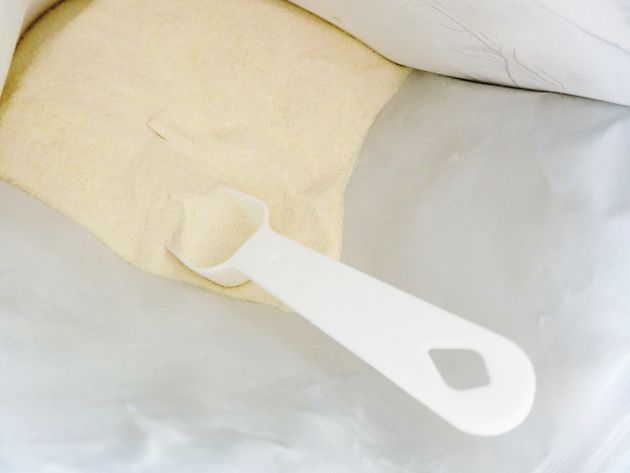 It is resealable so you don't have to pour the powder into a container. It makes carry it around easier too! So what do I mean by having it for breakfast…. Simply add a scoop of the powder to your water and drink it on the go! It has a fruity – lychee taste so it's yummy!
A cup of goodness every morning help chase the wrinkles away!

Experience better, brighter and clearer skin like me today! My mom tried it and her complexion seems to be a little more radiant after a week!
There is also no known mechanism of action for collagen to cause weight gain so PHEW. Ladies, drink it already!

If you are interested, Kinohimitsu Marine Collagen is already available both online and offline – in the stores!
For more information, please visit: http://sg.kinohimitsu.com