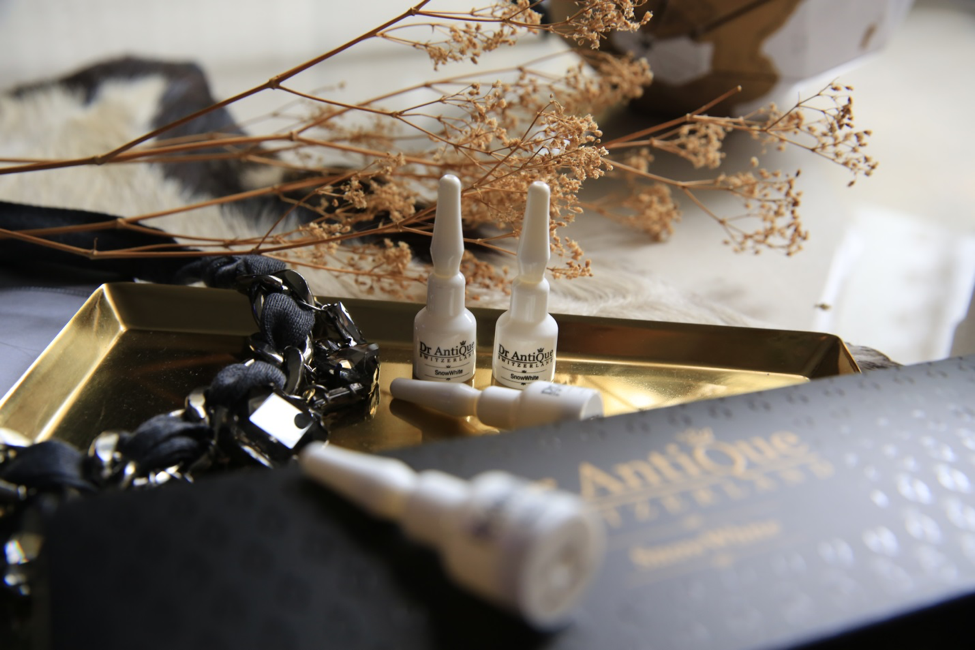 Most Asian women dream about having fair, glowing skin, just like Snow White. While my skin is extremely fair for a Singaporean, pigmentation is an issue that I've been grappling with for ages. I've tried different laser treatments and chemical-based skincare products but thus far, I haven't seen any results. Unfortunately. Since the results were negligible and I didn't want to continue using harsh chemicals on my face, I've been on a quest for skincare that uses natural ingredients.You can imagine how delighted I was when I was introduced to Dr AntiQue, a Swiss skin care line manufactured with zero chemicals!
This skin care range is developed and formulated by internationally recognised chemists, in collaboration with a board of physicians. Only all natural ingredients are used. The New Paradigm, also the sole distributor of Dr AntiQue in Singapore, recommended Dr AntiQue's SnowWhite ampoules to address my pigmentation issue.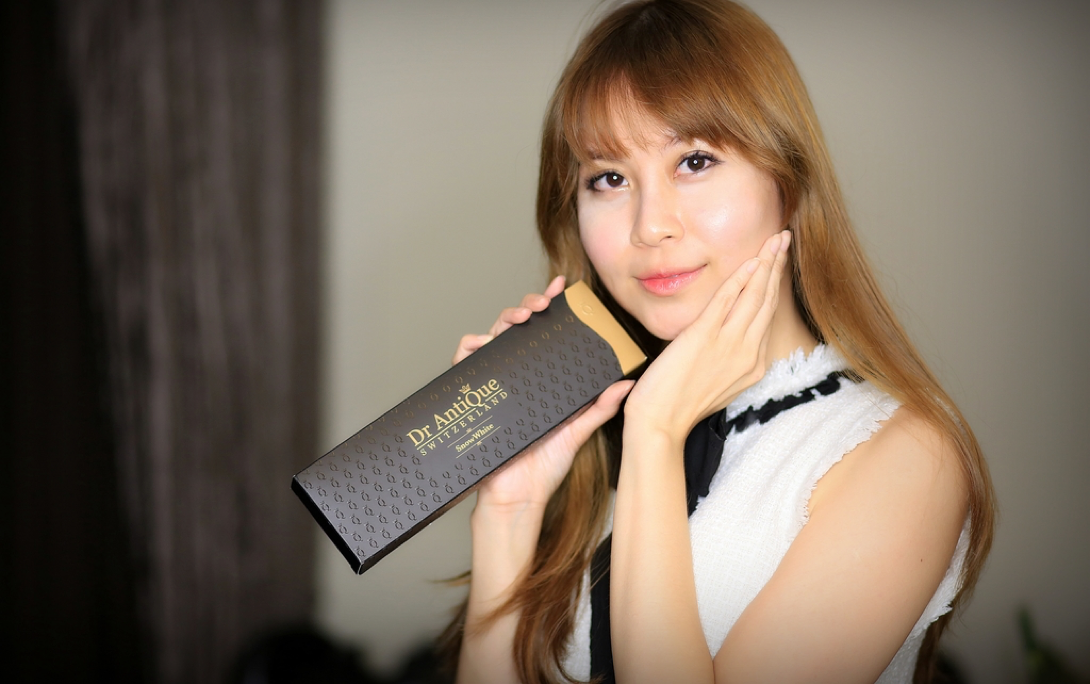 Who should use SnowWhite?
SnowWhite is specially formulated for pigmented skin. It reduces the visible effects of sun and environmental damage such as skin pigmentation, uneven skin tone and skin discoloration.
Active Ingredients Used in Dr AntiQue's SnowWhite ampoules
SnowWhite is formulated with tranexamic acid, arbutin, ethyl ascorbic acid and sodium hyalauronate to target melanin production and brighten up your skin tone. If you're interested to know what each of these ingredients does, read on.
Tranexamic acid is an effective lightening agent that protects the skin and minimizes the formation of dark spots due to sun exposure and pollution. Arbutin helps with lightening existing spots to even out your skin tone and reduce the degree of sun-tanning after UV exposure. Ethyl ascorbic acid is a stable yet potent Vitamin C derivative that effectively brightens skin while promoting collagen production and reducing sun damage. Sodium hyalauronate probably needs no introduction. It offers intense skin hydration and promotes healthier, more youthful-looking skin.
How often do you use the ampoules?
I apply it every morning and evening after cleansing, followed by my regular moisturizer.
Does it work?
After using it for a week, I noticed that my skin looks brighter and more radiant than before. I love how the ampoule absorbs readily into my skin and keeps it hydrated throughout the day. Putting on makeup is a breeze as my concealer glides on effortlessly and I don't have to use as much product as before to cover up my pigmentation spots. With regular usage, I hope that my spots will continue to lighten further!
*****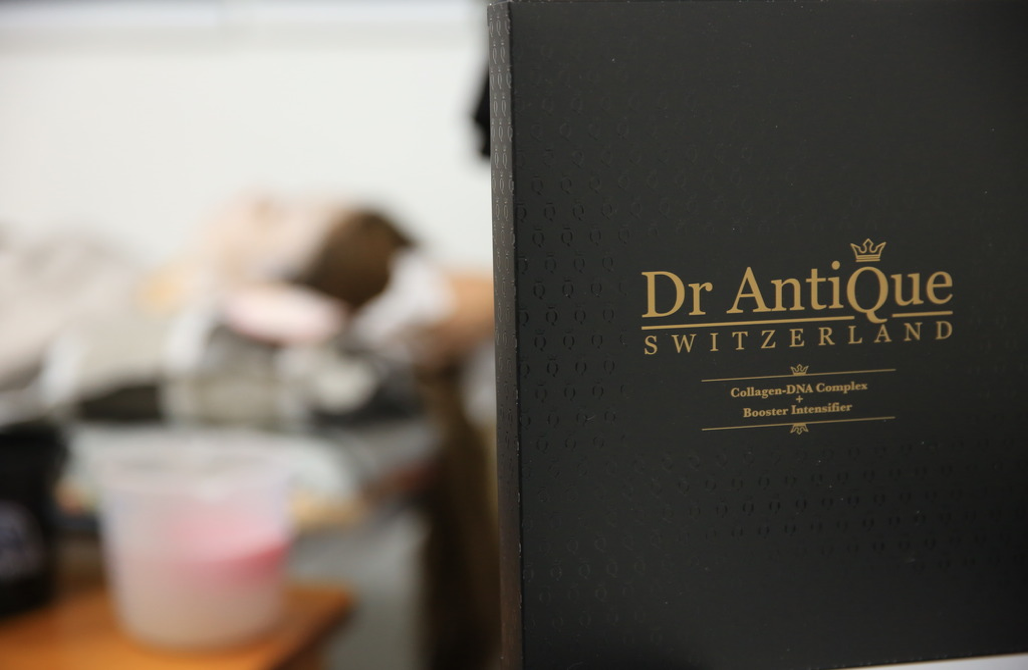 Besides the SnowWhite ampoules, I also had the privilege of experiencing Dr AntiQue's Collagen-DNA Complex + Booster Intensifier facial.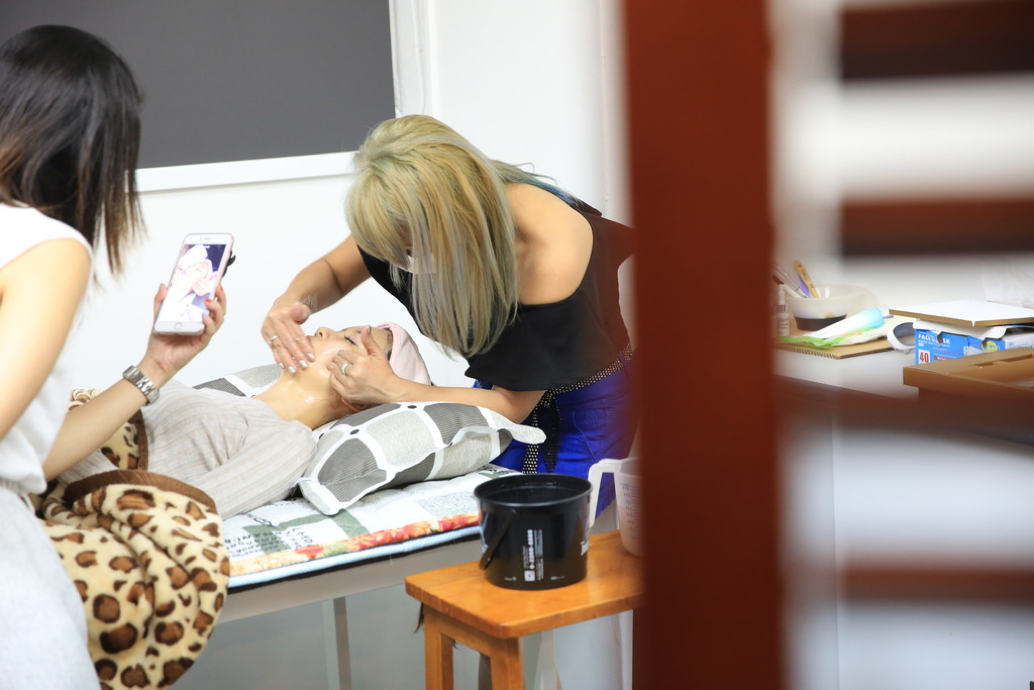 This treatment features a potent dose of Orange essential oil that restores your skin's radiance, fairness and translucency. Alps Botanical Stem Cells extracted from an endangered species of apple grown only in the Swiss Alps is another active ingredient used to accelerate the regeneration process, protect your skin from UV exposure and improve skin elasticity. I absolutely adore the invigorating apple scent that put me at ease immediately as my therapist Susan gave me a relaxing facial massage, followed by a mask to lock in all the skin-loving ingredients.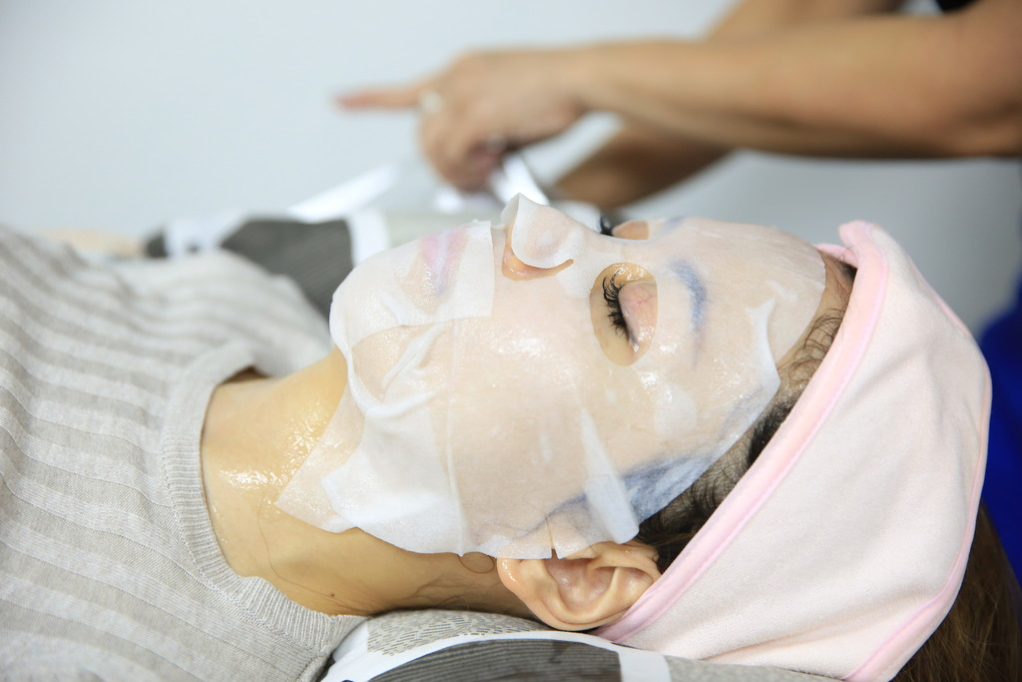 I was amazed by how clear and luminous my skin was after the facial. I couldn't even care less about my messy hair as I was pleasantly surprised by the how immediate the results were. Don't you think my pigmentation looks lighter now?
I can't be more grateful to Dr AntiQue for giving me an instant confidence boost, so much so that I am now less conscious about facing the world bare-faced!
Bloggers' Reviews:
Herine Ang: Dr AntiQue Ampoules Review
Jesslin Ong: Dr AntiQue MoistureLock and SnowWhite Ampoules Review
For more information on the product, you can call Dr AntiQue at 64433003.
Visit their FB at https://www.facebook.com/drantiqueswitzerland/
Instagram: https://www.instagram.com/dr.antique_switzerland/
Dr AntiQue
Address: 41 Kallang Pudding Road #06-07, Singapore 349316
Tel: 64433003