We all know that we lose collagen in our skin as we age and that is the main reason why we see ageing skin. In addition to having a healthy lifestyle and applying skincare on my skin, I also take collagen supplements to slow down the ageing process.




When I hear the brand New Moon, I always think about Chinese New Year and their famous abalone. Who would have guessed that New Moon has came up with a collagen supplement? They did! Let's welcome the New Moon Inner Radiance Collagen Drink!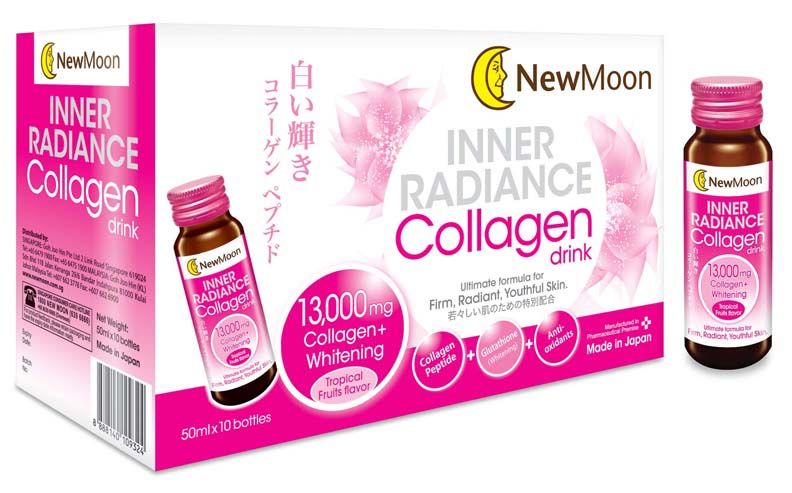 New Moon Inner Radiance Collagen is a premium collagen drink made in Japan, with one of the highest collagen content at 13,000mg with active whitening properties. It's also certified radiation free.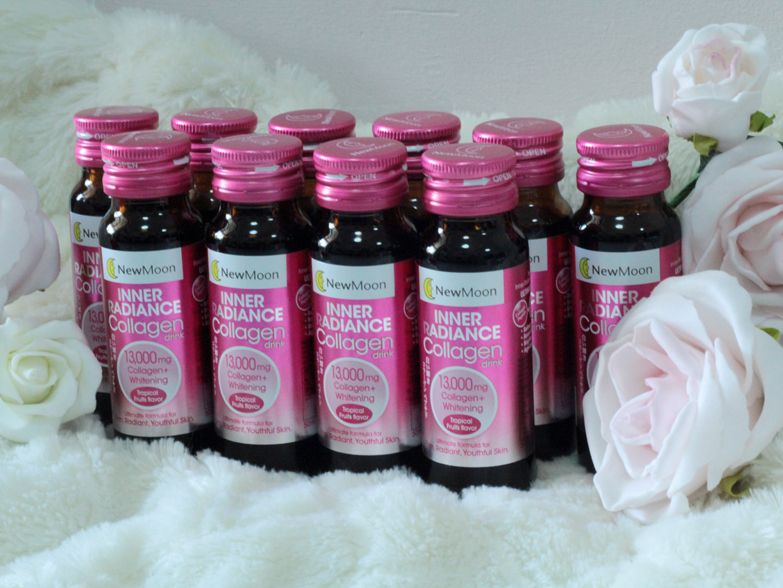 New Moon Inner Radiance Collagen helps to firm up the skin and helps our skin look radiant and youthful. And as mentioned earlier, it has got high collagen content with whitening properties to ensure that the essence of beauty ingredients are sufficiently delivered to all parts of the skin.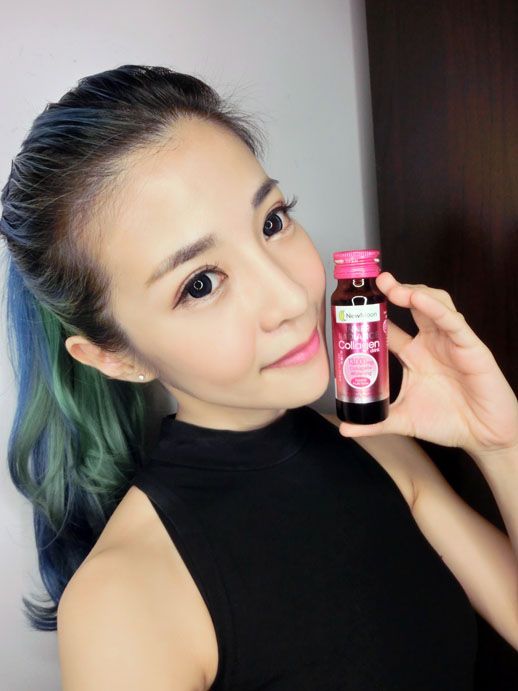 Benefits of New Moon Inner Radiance Collagen Drink:

- Refine and firm skins

- Improves skin defence system Boost skin hydration

- Brighten skin tone

- Renew skin

I was one of the bloggers who were engaged in the R&D process of New Moon Inner Radiance Collagen Drink. It was interesting as all of us didn't know anything about the product. We had a blind test on the flavours and the flavours that were developed were based on the bloggers' choice. Wahahahaha I helped made a decision ok. :P And you know, even the packaging of the products were chosen by bloggers.

We were given one month of trial products last year and we did a before and after skin analysis:

1) My collagen level went up

2) My skin elasticity level went up

3) My moisture level went down though

My skin condition improved visibly and I account the drop in moisture level to the very long day I had prior to the skin test. I was out for 12 long hours and was stuck in an air-conditioned room. I was looking so tired that day. That might be the reason I guessed.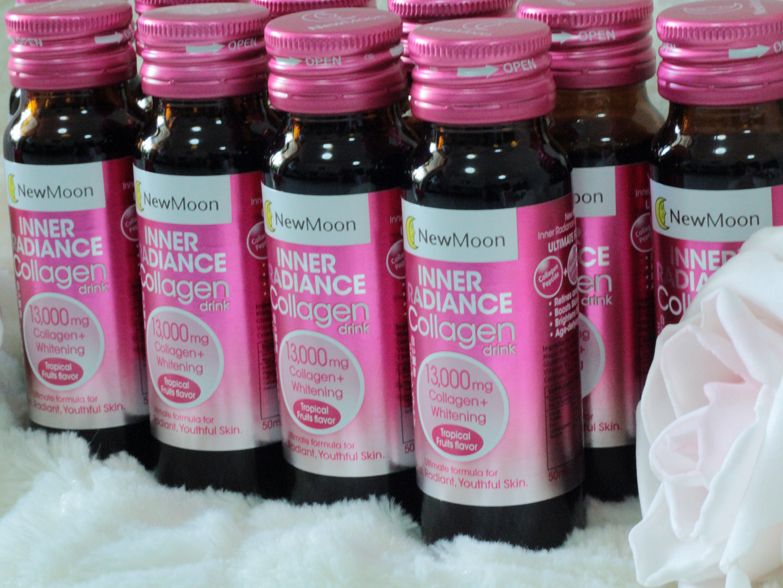 My skin was clear and supple after I took the trial products for a month. New Moon Inner Radiance Collagen Drink has got a fruity taste in place of the fishy smell some collagen carries (because of the marine content). It is sweet and yummy and its fruity flavour is a top Asian preference. The texture of the collagen drink is also thicker. I found out only later that the thick viscosity of the drink was due to the high dosage of collagen with its active whitening properties (Glutathione).

What is Glutathione anyway? A little technical but it is always good to know what you are putting in your body!

Glutathione is an anti-oxidant that is naturally present and needed by the body, and it plays a vital role in detoxifying our cells, removing heavy metals, toxins and free radicals. All of which can damage the quality of our cells and that includes our skin cells as well.

Glutathione also helps to improve the health of every cell in the body, particularly apparent in the skin, hair and nails, creating a radiant glow which is caused by healthy cells and reduced toxicity in the body.

Lastly, age spots can also be minimized and prevented by enhancing Glutathione levels in the body. The anti-aging effects of Glutathione are remarkable, from complexion, age spots and wrinkles. This important anti-oxidant in the drink is extracted from Maqui Berry. Maqui Berry has the highest anti-oxidant properties based on ORAC (Oxygen Radical Absorbance Capacity is a method of measuring antioxidant capacities in biological samples in vitro) value.

So who can take this drink? Females from age 25 - 50!

Website: http://goo.gl/vgp9B3

Retail Price: $69

SG50 discount (April – May) : $34.50 (50% off)

Available at leading supermarket, pharmacies, petrol kiosks and selected departmental store.

Now till 31st May, with every purchase of 1 box of New Moon Inner Radiance Collagen, entitled to participate in a lucky draw. 5 lucky winners with their plus 1 are able to choose between 5 pairs of return ticket to Japan (Tokyo, Osaka, Nagoya, Fukuoka)