Marie France Bodyline introduces Venus Freeze, a new, revolutionary body treatment, recommended by aesthetic doctors and Hollywood celebrities, that is highly effective in circumferential reduction, while reducing the appearance of cellulite and enhancing body skin tightening.
"The most popular treatment currently, anywhere in the world, is the Venus Freeze!" - Dr. Harold A. Lancer M.D, Dermatologist for Hollywood Celebrities Jennifer Lopez, Cara Delevingne, Beyonce and Kim Kardashian.
30 years into the slimming industry, Marie France Bodyline has a solid proof of success looking at their line of celebrity clients like Christy Chung, Irene Ang, Angela Tong, and their latest spokesperson Fann Wong. The friendly consultants are highly trained and qualified in many aspects of health care and the slimming programmes are 100% safe, all natural and are free from the use of dangerous pills or injections. In addition, all treatments are suitable for both men and women alike.
The friendly consultants welcomed me into the cosy center and I was brought to the consultation room. Because I am quite underweight, the consultant at Marie France Bodyline halved the treatment time for my experience and told me that my treatment would be more for skin firming, rather than fat reduction. It is great to know that they do tailor the treatments to suit individual needs, rather than doing a one-size-fits-all treatment for everyone.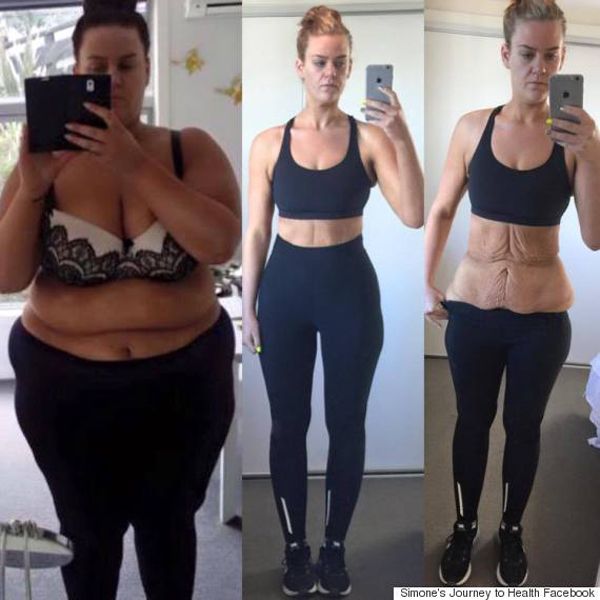 Credit: Huffington Post
We often see articles on the internet of ladies who lost weight but ended up with excess loose skin hanging on them. Venus Freeze would be a good treatment for you if also have the same problem.
I had the impression that Venus Freeze uses the freezing technology, but I was so wrong. In fact, Venus Freeze uses a combination of Magnetic Pulse fields and Multi-Polar Radio Frequency to provide a uniform and consistent delivery of thermal energy into the skin's tissue. So instead of feeling freezing cold, there was a warm sensation that passed through the applicator to my skin, while the therapist massaged my tummy with it. The entire process felt more like a hot stone massage and it was very comfortable.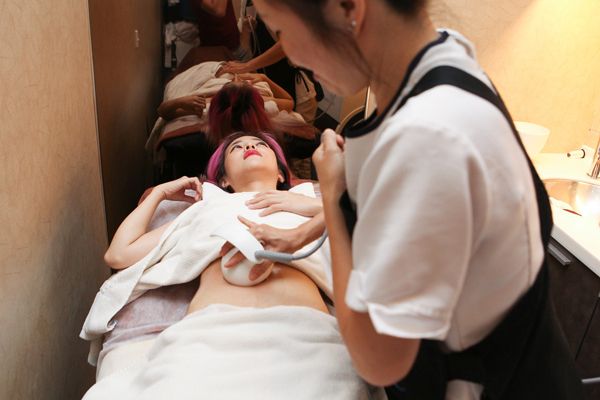 The thermal energy stimulates our body's natural healing response, forming new elastin fibres and new collagen, therefore resulting in skin tightening and cellulite reduction. Furthermore, when the applicator reaches the therapeutic temperature of 43 to 45 degree Celsius, fats can be dissolved to aid in circumferential reduction.
A cooling mask was applied after the Venus Freeze treatment.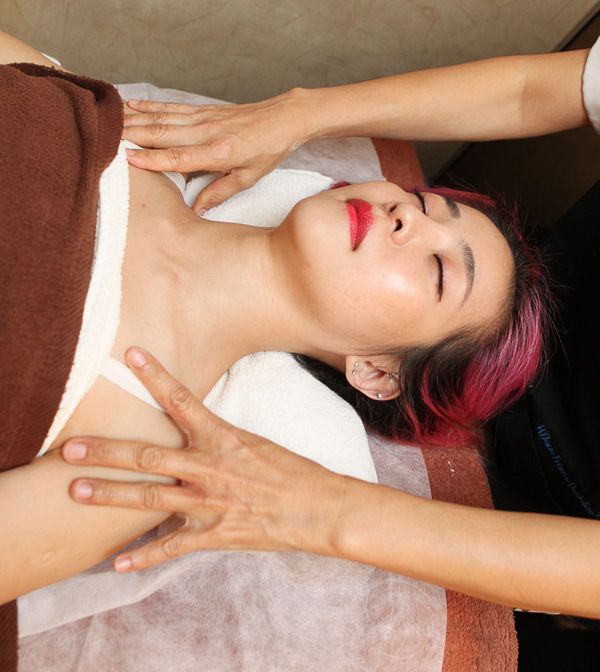 The treatment was followed by a relaxing massage from the therapist.
The friendly consultant at Marie France Bodyline told me that one usually requires a few sessions of Venus Freeze before seeing visible effects.
At the same time, Marie France Bodyline, together with MyFatPocket, ran a giveaway. We are pleased to announce the winner of our contest, Priscilla Er, who won for herself a 6 weeks CurveUp System treatment, which is a specially crafted introductory package for overall body shaping and contouring.
Just like many others out there, Priscilla isn't overweight, but she has got some stubborn bulges that wouldn't go away no matter how much she exercised. Her major concern was her lower body, mainly her hips and thighs. Priscilla tried dieting and working out but to no avail.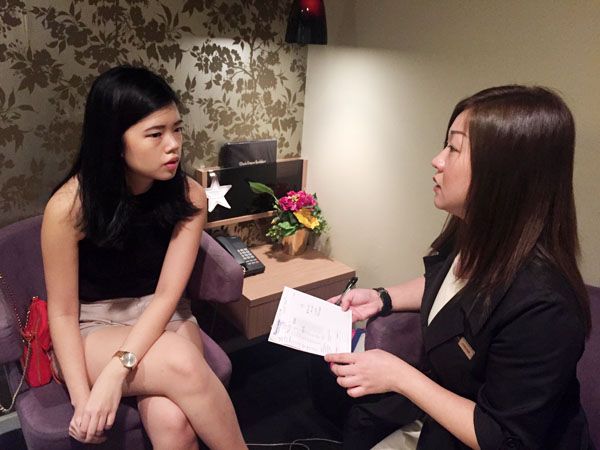 Seeking professional treatment would be her best option and Marie France Bodyline's 6 Weeks Curve Up Treatment might just be her solution. On top of the treatment for Priscilla, Marie France Bodyline also arranged a 1 on 1 session with an in-house nutritionist for her. She was advised to eat less for dinner and eat consistently for breakfast and lunch. Furthermore, the nutritionist emphasised the need to her to eat less carbohydrates, but increase her protein intake. Priscilla told us that she now knows how to eat right and making these adjustments to her diet can also help her to achieve an overall wellness.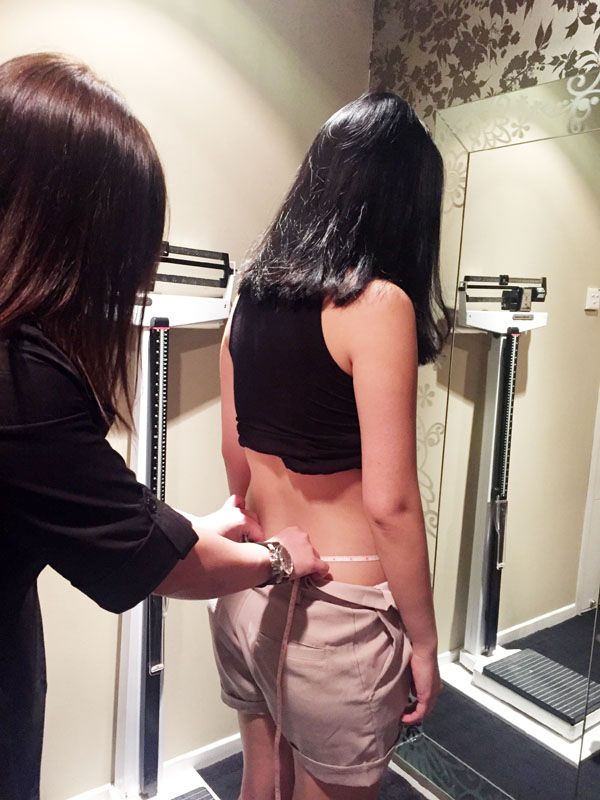 Try out Venus Freeze today at $198 (U.P $380) and get an additional $30 product voucher, or 6 Weeks CurveUp System package at an additional 20% off when you call 1800-7777-111 and quote "MyFatPocket".