From BB creams to CC creams to cushion compacts, the Korean beauty industry comes up with innovative products that take over the beauty industry all the time. With the cushion compact on the throne these couple of years, it is about time we expect a newer base makeup to come and battle for the seat.
Lo and behold we didn't wait in vain. CLIO launches its Kill Cover Stamping Foundation, the 1st portable liquid foundation in a compact.
What is so special about this stamping foundation?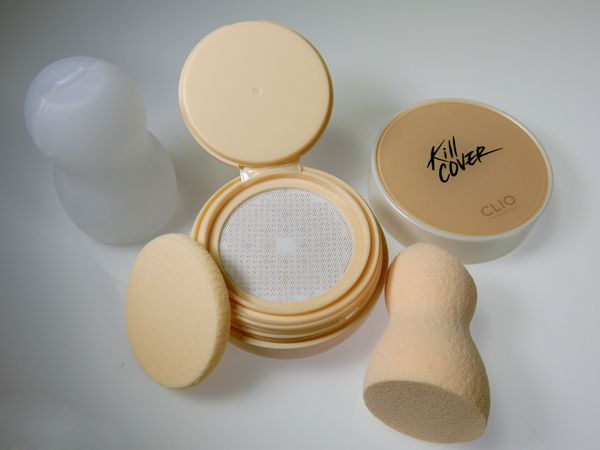 1. It comes with a stamping sponge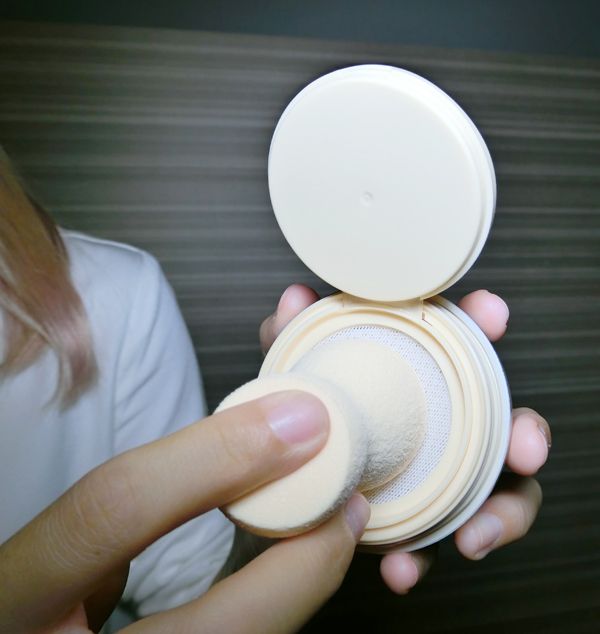 The stamping sponge has got a slanted tip for undereye and hard to reach areas, and a wide and flat surface for bigger areas like the forehead and cheeks. The sponge spreads the foundation evenly as you do the stamping action gently on your face. For your convenience, the foundation comes with a flat sponge that is easier to bring around for touch-ups throughout the day.
2. It has an artist hand net that "dispenses" the right amount of foundation
Dab the stamping sponge onto the double-layered mesh, and the liquid foundation will moisten, and transfer onto the mesh with just the right amount of liquid. Now we don't have to look like we have got too much foundation on because we can apply a lightweight coverage with just the right amount of foundation that is picked up.
3. Fantastic coverage with a matte finish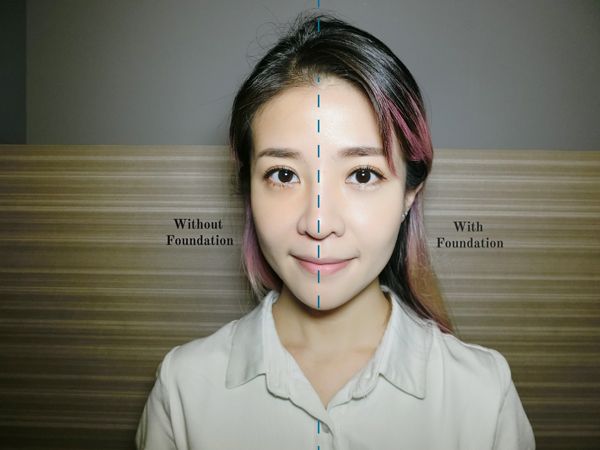 Unlike the dewy finishes of the cushion compacts which may resemble oil shine in our hot and humid weather, CLIO Kill Cover Stamping Foundation has a matte finish. It conceals blemishes effectively and brightens skin tone. We are loving how flawless and radiant our skin is looking after application.
4. Long lasting
We put this foundation to test and left it on for the whole day, from the office to our after work drinks. The long-lasting formula stood well to our test and and lives up to its all-day wearing claim. If you need that additional coverage or brightening after a long day, just use that flat sponge and dab a little on your face for instant radiance.
How do we like it?
It is definitely a thumbs up. We are in love with the formula that gives our skin a matte, yet radiant finish. It is a bonus that it is so long-lasting, saving us ladies the trouble of touching up every few hours. What's more, its unique stamping application works wonders to give us a seamless and even finish. Now we can achieve a perfect base without paying for a makeup artist. We are sold!
Meet the entire CLIO Kill Cover Family for a happier and prettier you!