Time flies, it's been three months since I went for a follow up after my treatments at Halley Medical Aesthetics. Without further ado, let's check out the results of the treatments now.
Let's first talk about Halley's Baby Skin Healer Trio Treatment. Read more about my treatment here.

If your current skincare regime isn't doing anything for your skin, and you want something that shows results fast, perhaps Halley's Baby Skin Healer Trio is something that you may want to consider.
Why did I recommend that? That is because the treatment results were great for me. I'll let you take a look at the before and after photos and let the photos speak for themselves. Even I myself finds it hard to believe!

Before and after photo without makeup. My face seems to have shrunk by a few inches, isn't it? (Orginal, unedited photo)


My skin is now more supple and firm, and fine lines are visibly reduced. On top of that, my skin is a lot more hydrated and radiant. It's been a while since I saw my defined facial contours and I'm so glad that they are back now. Now I can take my selfies from any angle I want and still look pretty!
I'm happy and confident with how I look now.

I'm feeling confident with my skin condition and feel that I can shine no matter where I am.

And I guess it's only human nature to feel a lot more confident now that I look better. And of course, you can't blame me for being narcissistic now, isn't it? It is important to love yourself both on the inside and on the outside.
One of the most important things that many people forget, is to become the person who loves yourself.

Oh gosh, even the photographer spotted me radiating confidence! I'm sure I'm one of their favourite photography subjects at the events I attended. Oops!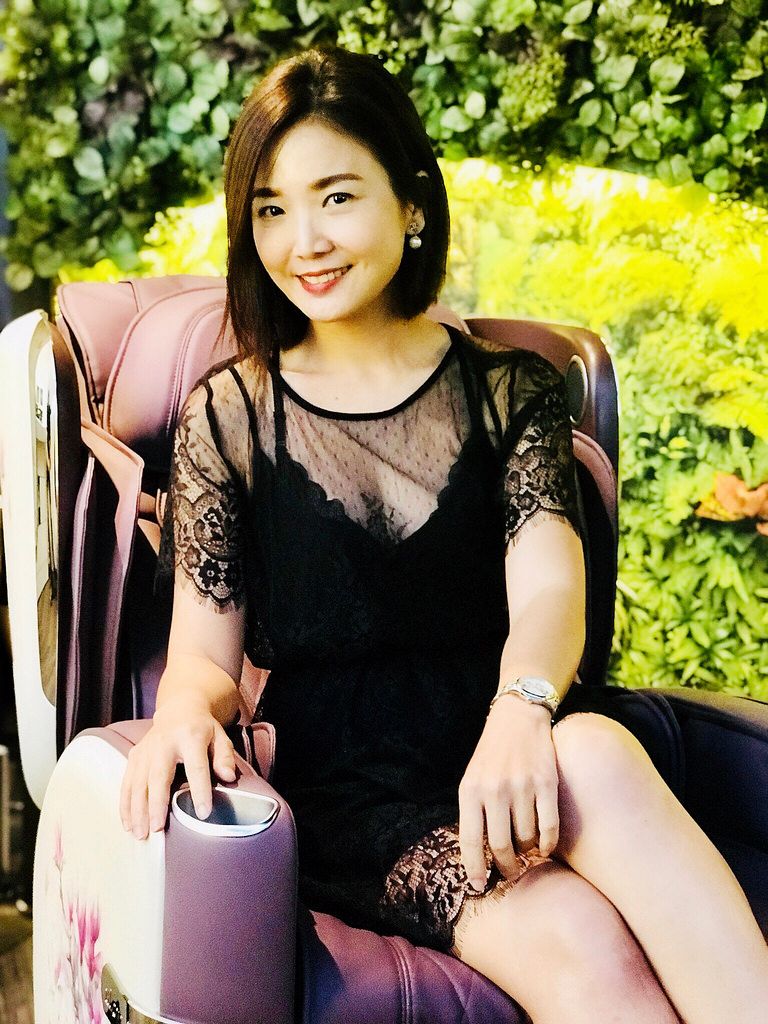 Dr. Terence Tan's Halley's Baby Skin Healer Trip includes the Rejuran Healer, the Restylane Skin Booster, and Micro-Botox, a 3-in-1 concoction to improve our skin, so that it can regain its elasticity, hydration, and help our skin look more radiant.
Halley's Baby Skin Healer Trio= $1390
For those of you who want to improve your skin condition, you may want to book an appointment with Dr. Tan for a consultation. You can always tell him that you are recommended by Yuki!
Address:277 Orchard Road #03-15 Orchard Gateway
Singapore 238858
Opening Hours: 10:00 AM – 9:00 PM daily
Tel: 6737 8233
Email: This e-mail address is being protected from spambots. You need JavaScript enabled to view it
Official website:https://www.halley.com.sg/
Facebook: @halleymedicalaesthetics
Instagram: @halleymedicalaesthetics
YouTube:@HalleySGMedicalAesthetics

Thank you Halley Medical Aesthetics and Dr. Terence Tan for making me look my best this birthday!
I've been wanting to slim down for a while and did this little dream of mine come true too? Stay tuned and look out for my next post on the results of my CoolSculpting!
Disclaimer: I am not advocating aesthetic treatments or plastic surgery. For those who are interested in the treatments, I recommend that you make an appointment with a doctor, clear all your queries and check your suitability for the treatment with your doctor. What I have written above is based on my own experience and information on the internet. Results can vary because everyone is unique. I will not be held responsible for any actions that you decided to take.
By Yuki Ng
Translated by Xinyi Soh
__________________________________________________________________
Original article in Chinese:
Halley Medical Aesthetics 魅丽医学美容诊所让YUKI重拾自信!
一晃眼,上次到Halley Medical Aesthetics 魅丽医学美容诊所复诊到等待期,距离已经3个月了!话不多说,一起验证成果的时刻!
先说魅丽医学美容招牌疗程逆龄魅丽针吧!
欲了解之前我进行的疗程点阅这里:
Halley Medical Aesthetics Halley's Baby Skin Healer Trio 魅丽医学美容招牌疗程逆龄魅丽针
如果目前你的皮肤状态试了什么护肤产品都没有明显改善,试图想用较短时间复原健康美肌以达到更长期的功效,或许Halley's Baby Skin Healer Trio逆龄魅丽针是你可以考虑的途径!
为什么我会那么推荐呢?那是因为疗程后的效果超好!前后比对之明显,让事实摆在眼前,连我自己不信都不行!
之前之后都无化妆的对比!我的脸蛋呀是不是很夸张的小了好几寸呢?
(特此申明原装照片无修图)
我的皮肤变得较细嫩紧实,细纹减少。重点是保湿和光亮度大大的改善了!我许久没有看见线条清晰的轮廓终于又再出现了!也就是说,以后拍照无论什么角度看上去都会很上镜漂亮叻!
你知道我在说的是一种对自己很满意的状态吗?
就是你开始对自己的皮肤很有自信,走到哪里都有神采,站在哪里都会发光!
觉得自己美丽得要飞上青天了!哈哈哈。。。
知道吗?人变美后有了自信,就会开始自恋!越看自己越满意!这种感觉多美好!
从里到外爱自己应该就是这个意思吧?自恋其实无罪,你不先爱自己,连外在也打理好,赋予自己美丽的价值,谁会来爱你并尊重你内与外都美的价值呢?
你最应该做的事,是成为那个喜欢自己的自己。
不好意思叻,连摄影师都发觉我的自信神采,出席各大活动宴会都成为他们爱拍摄的对象!
你在拍我吗?来,其实可以再靠近一点!哈哈哈。。。。
陈锦良医生研发的Halley's Baby Skin Healer Trio逆龄魅丽针不仅包括了Rejuran Healer 丽珠兰逆龄针,陈锦良医生也配加了Restylane Skin Booster 瑞然皮肤活化剂与Micro-Botox 微量保妥适。他这一针把"婴儿针"的效果增强,更深层的改善肤质与肌肤,使我们的脸更有弹性,光滑,白皙水嫩!
总共花费建议价:
Halley's Baby Skin Healer Trio逆龄魅丽针 = $1390
有意改善肌肤者,不妨和诊所预约,让医生好好帮你看一下吧!
就说是blogger Yuki 介绍的吧!
地址:277 Orchard Road乌节路 #03-15 orchard gateway
Singapore 新加坡238858
营业时间: 每天10:00 AM – 9:00 PM
联络电话: 6737 8233
电邮: This e-mail address is being protected from spambots. You need JavaScript enabled to view it
官网:https://www.halley.com.sg/cn
Facebook: @halleymedicalaesthetics
Instagram: @halleymedicalaesthetics
YouTube:@HalleySGMedicalAesthetics
谢谢Halley Medical Aesthetics魅丽医学美容诊所和陈医生让我今天的生日过得特别漂亮!
那么我一直梦想要快点瘦下来的美梦有没有成真呢?请看下篇分享我之前进行Cool Sculpting 酷塑疗程的成效吧!
申明:在此并无鼓吹微整或整形。若对手术有意者,建议您预约你心仪的专业医生,先做手术前的相关咨询和了解你是否适合进行此项手术。以上全凭个人亲身体验的分享与收集部分网络的整理资料仅供参考,每个人的条件和效果因人而异。本人将不对任何人决定进行任何手术付任何追究责任。