If you are still sticking to neutrals and browns, it is time to move on to shades of maple reds this Fall/Winter 2016. 3CE launched their Mood Recipe earlier this month with shades of maple browns and reds, featuring lipsticks, eyeshadows, nail polishes, and gel eyeliners.
Take a closer look at 3CE's models' makeup for the Mood Recipe collection and you can see that the tonal blending of eyeshadows over a bigger area on the eyelids, and full matte lips are on trend this season.
Here's what are in store for you from 3CE Mood Recipe:
Lips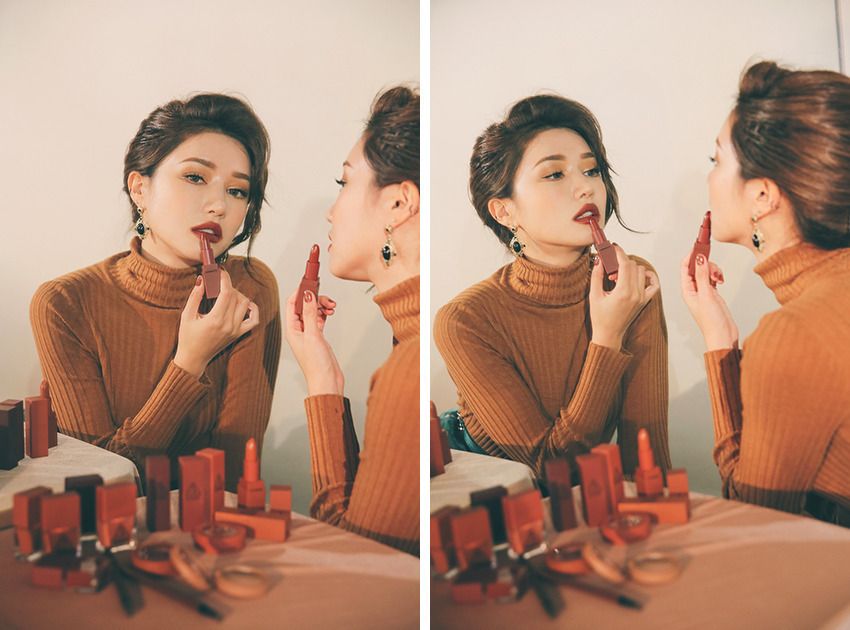 With a total of 5 shades to choose from, there will definitely be one that suits you. The lipsticks have a creamy, matte texture and have promised to be long-lasting and non-drying.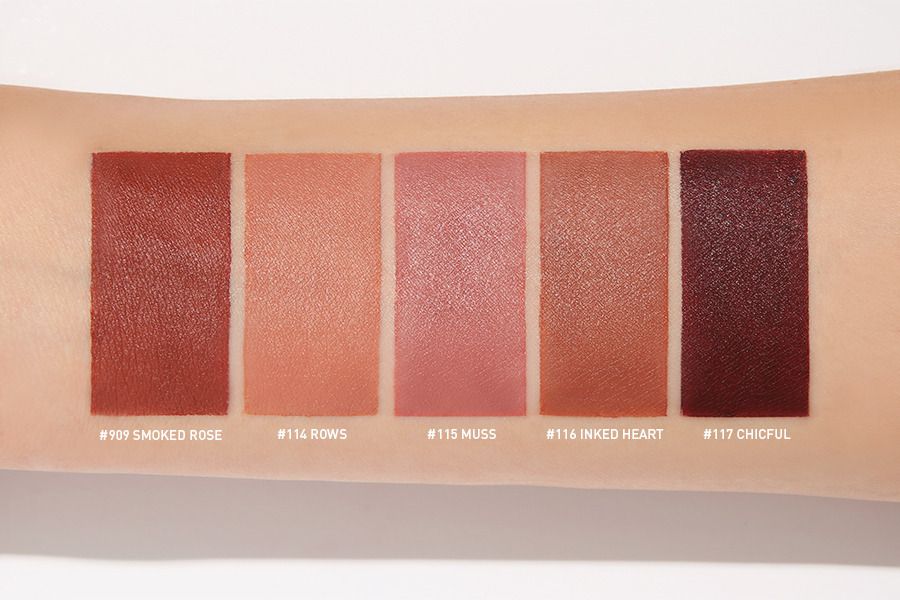 Eyes
Triple Shadow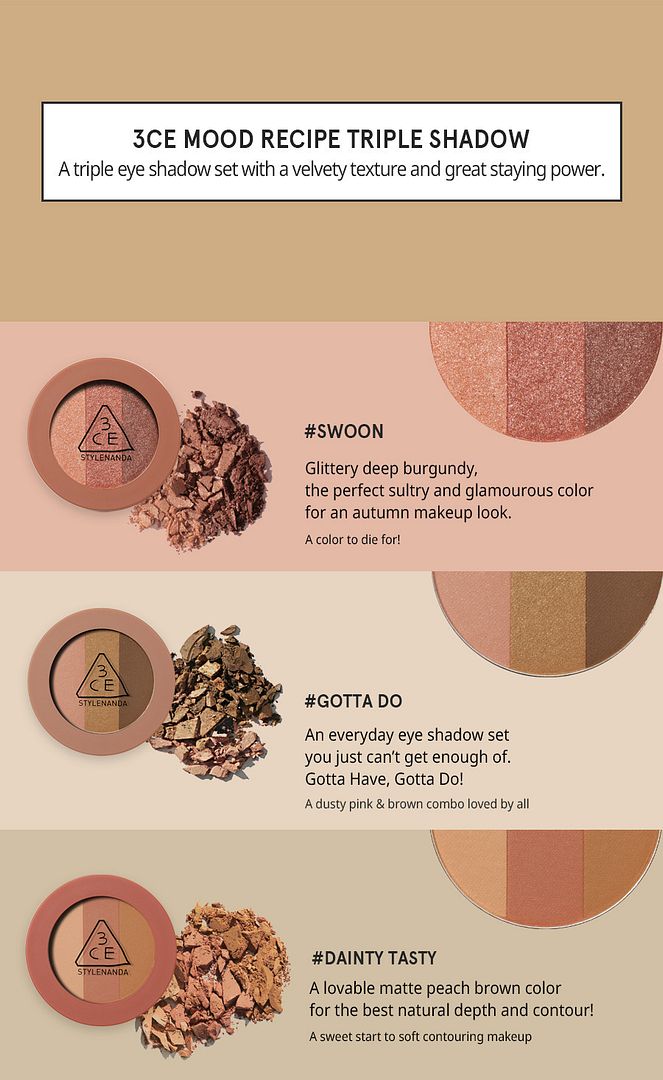 Our pick has got to be #Swoon, for that perfect maple red eyes.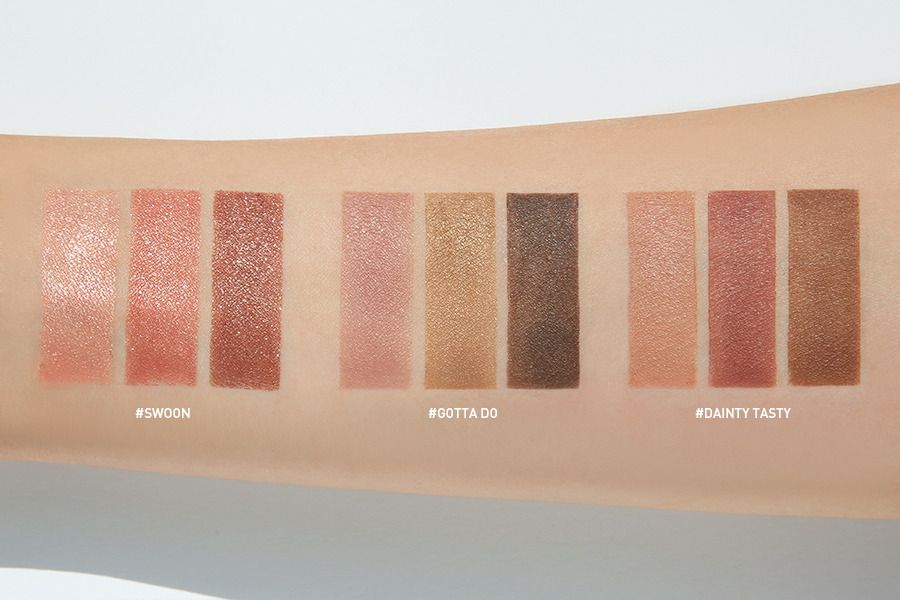 Gel Crayon Eyeliner
Nails

All images credit: Stylenanda