We are all guilty of this. We cleanse and exfoliate regularly, and slather the most expensive skincare products on our face and neck because they are always our top priority. But what about other areas of the body? Those areas that we conveniently skip or ignore, don't they deserve some TLC too?
Credit: Dr. Hauschka Australia Blog
Before we start regretting our bad skincare decisions, here are some skin care tips to adhere to, from your underarms right down to your toes.
1. Décolletage
Credit: BHR Centre
Skincare shouldn't stop at the neck. As necklines get lower and wider, it is important to gently exfoliate and moisturize our décolletage too. You don't want to see smooth and dewy skin on your face and contrasting dull and rough skin on your décolletage, right? It is not that much of a chore, really. Whatever you are using on your face (including exfoliating facial scrubs in the shower), extend it downwards to your décolletage too.
2. Underarms
Credit: Bustle
Underarms were shaved and waxed and pretty much ignored and hidden from sight. While there are many causes of underarms darkening, one of the reasons is the buildup of dead skin cells. Therefore, it is important to do gentle exfoliation and keep them lightly moisturized. If you moisturize your legs after shaving, why wouldn't you do the same for your armpits, right?
3. Back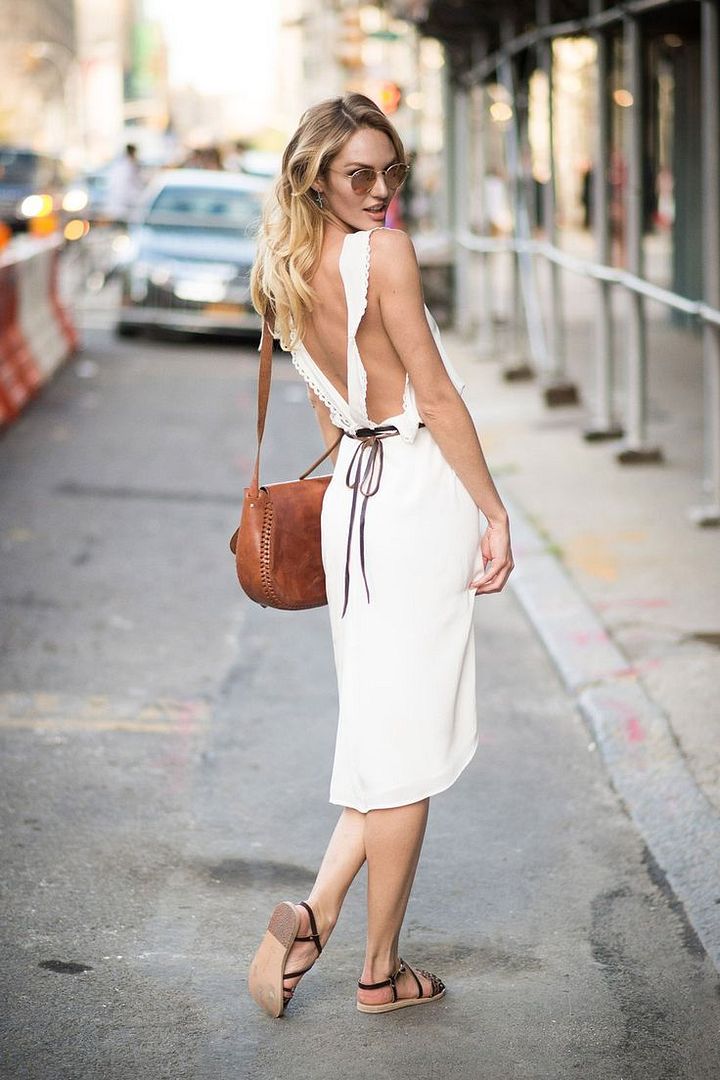 Credit: Glam Radar
I know, how to care for it when we can't even see it? Unless you belong to the national gymnastics team, most of us can't even reach all areas on our back. However, that is no excuse to neglect our skincare on our back because we still want to put on our sexy backless dress.
Avoid over scrubbing as that may result in acne (or we call them bacne) outbreaks on your back. Stick to gentle exfoliating and keep them lightly moisturized. Simple steps and that you give you a smooth and glowing back.
4. Elbows and knees
Credit: Huffington Post
Are your elbows and knee caps looking dry and dark? That's evidence to show that you need to give them some extra love. Moisturize and moisturize. And don't forget to give them a good scrub at least once a week.
5. Feet
Credit: Salt Sense
Our feet should take the throne for the most neglected part of our body. Besides the usual scrub and moisturizing, use a pumice stone to get rid of those calluses, and use a strong moisturizer that is especially for cracked heels to pamper your feet. Regular foot massages and pedicures are welcomed too!
Here are our picks for all the body pampering products that you need!
Bioderma Atoderm Pp Baume Ultra-Nourishing Balm, UP $25.90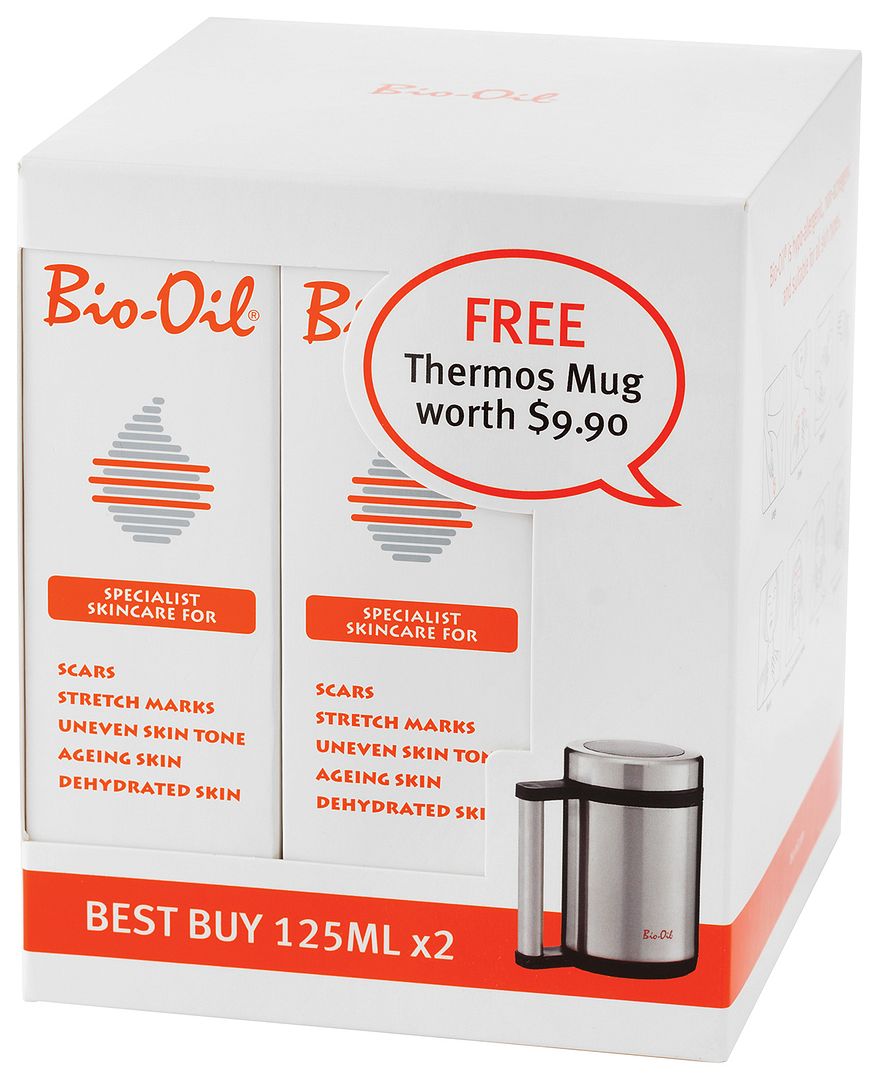 Bio-Oil 125ml Twin Pack, UP $51.80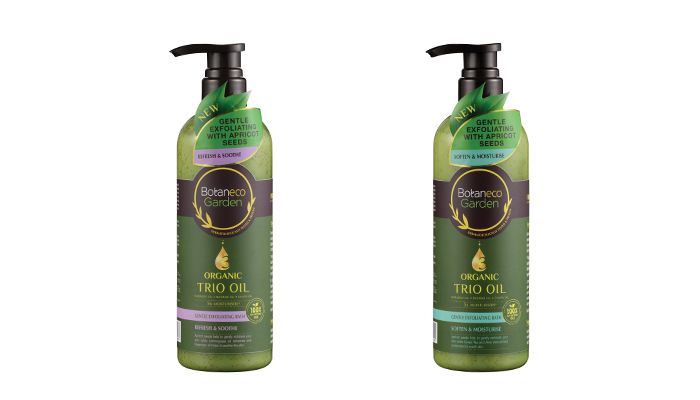 Botaneco Garden Trio Oil Scrub (Refresh & Soothe/Soften & Moisturize), UP $12.90 each
Cetaphil Moisturizing Lotion Triple Pack,UP $67.50
Ego Qv Gentle Wash Twin Pack 1.25kg,UP $69
Neutrogena Rainbath (Ocean Mist/Pear & Green Tea), UP $16.90 TO $17.90 each
Nivea Body Skin Delight (Rose/Lavender), UP $7.90 each
Perspirex Anti Pespirant Roll On, UP $25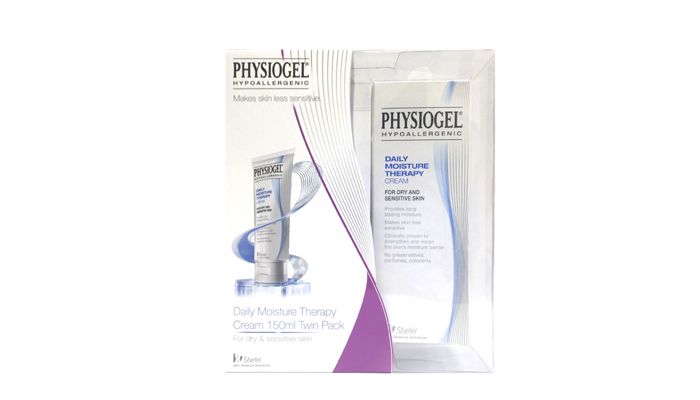 Physiogel Daily Moisture Therapy Cream Twin Pack, UP$87.80
Shokubutsu Revitacare (Revitalize/Nutrify/Soothing), UP $10.50 EACH
All products featured are available at Guardian.
Giveaway
To make sure that we pamper our skin and keep them in tip top condition, Guardian is giving away one set of Shokubutsu Revitacare, Eucerin AQUAporin Active Mist Spray, and Nivea Care Intensive Nourishment Creme for Body, Face and Hands (which keeps our skin moisturised for 24 hours!). Simply answer the question in the Facebook post below, share the post, and 1 lucky reader will stand a chance to win the 3 products. Good luck!