The beauty junkies and Instagram beauty gurus are crazy about highlighting these few years, so much so that we are becoming a world full of glow.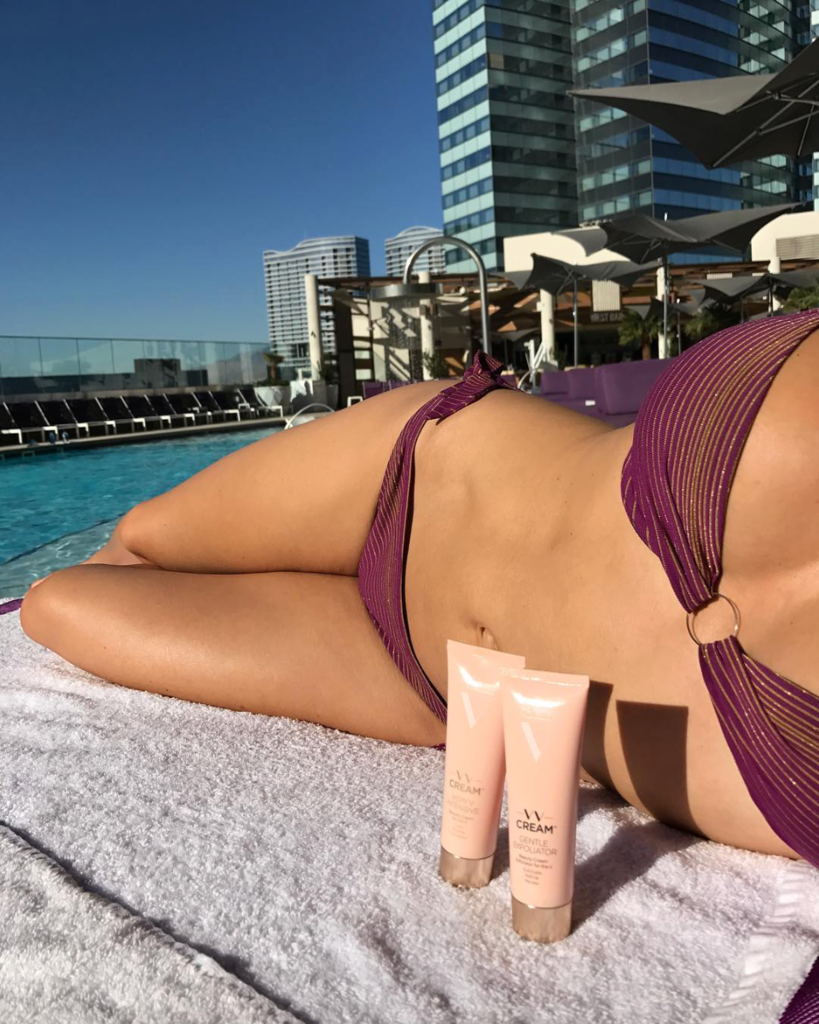 Credit: Instagram theperfectv
From the contour palettes and contour sticks of different formulations, to rainbow highlighter and the very raved about Fenty Beauty highlighters, we never seemed to get enough of them. Kim Kardashian showed us how to sculpt our face to perfection, and we subsequently started watching beauty tutorials on how to contour our boobs. Now that we are nearing the end of 2017, let us start highlighting our vaginas. Yes, you didn't get me wrong, our VAGINAS.
To be fair, this product isn't meant for you to apply right where the vagina is, but the little V area where the pubic hair grows. The Perfect V's Shades of V Very V Luminizer promises to add a luminous iridescent colour, renews and brighten the skin, and minimizes the appearance of skin imperfections.
If you wax, shave or sugar your V area, it is important to apply creams to prevent any ingrown hair and skin darkening and caring for it is of utmost importance. However, we are not too sure if you want your V line to be bright and shiny, unless you are worried that your vagina feels a little left out in the midst of all these highlighting trends.