Beauty
Wednesday, 22 February 2017 11:57
Casio's TR series have been crowned the ultimate selfie camera for the longest time and just last Friday, Casio Singapore unveils the new EXILIM EX-TR80 for us to up our selfie game. Now bolder and sleeker in outlook, the new EXILIM EX-TR80 comes with new and enhanced features for seamless selfie-taking. No more unworthy selfies on our Instagram feed anymore.

Credit: Instagram sheenaphua
Comes in three colours: Black, white, and pink.
The TR series' beauty mode has always been highly raved about and this time round, TR80 has six fully customizable makeup settings with 2 new functions -- dark circles remover and face slimming. With the six fully customizable makeup settings, there are more that 9000 possible variations of makeup settings that you can choose from. Seems like there is no need for photo editing apps anymore.

Blogger Regina testing the Casio EXILIM EX-TR80. /Credit: Instagram reginachow_sg
TR80 also comes with a wider screen display that is 30% larger than its predecessor, and two LED lights instead of one to ensure that our complexions are beautifully illuminated, even in low-light conditions.
One studio station with studio lighting, and one dark room station with very low light were set up at the launch for the guests to try out the camera in different conditions. The influencers tested the cameras and they were very impressed with the quality of the photos taken by TR80. A side by side comparison of their photos taken with their phone camera and the new Casio EXILIM EX-TR80 showed a huge difference, and the latter was, of course, the preferred one.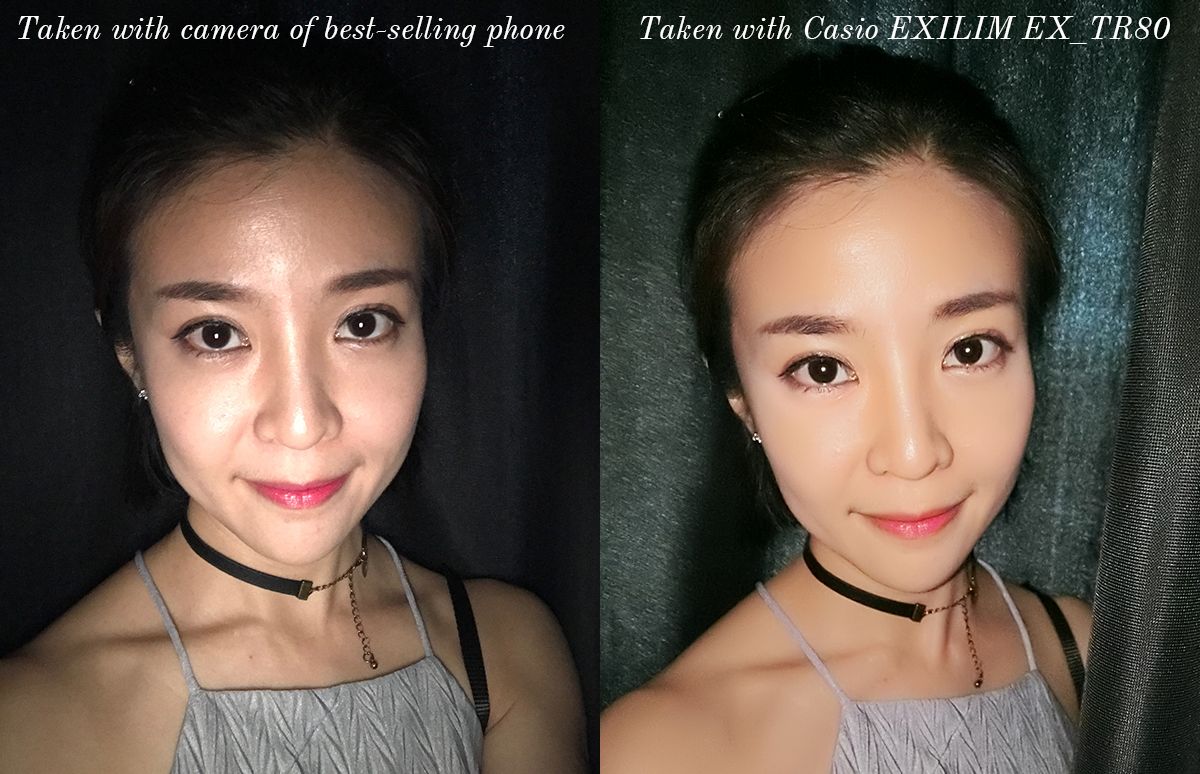 More features of the EXILIM EX-TR80
The versatile EX-TR80 is equipped with various functions to offer a seamless selfie experience from image capturing to editing and sharing:
1. Streamlined camera design
Crafted with the user's convenience in mind, the EX-TR80 exudes elegance with its slim, wedged-shaped design.
2. Refined user interface
The EX-TR80's intuitive and accessible interface keeps photo-taking and editing simple and hassle-free.
3. Significantly enhanced technology for better complexion
The EX-TR80 automatically detects and adjusts skin quality regardless of the amount of make-up worn, producing glowing selfies while retaining beauty naturally. Better selfie touchups are enabled with the camera's Smooth Skin, Face Brightness, Sculpt, Dark Circles Remover, and Slim Face editing features.
4. Fast and responsive shooting
Featuring dual-CPU and two parallel image processors, the EXILIM Engine HS Ver. 3 ensures high-speed advanced Make-up Mode processing.
5. Mirror-image shooting enabled by inverted processing function
The EX-TR80 automatically inverts selfies from left to right to process an image as it appears on the screen, eliminating the need for users to manually flip selfies to get their good side.
6. Quick access to favourite images
Favourite images can be saved and retrieved through the Favourites tagging function for ease of sharing with others later.
7. Personalise selfies with Selfie Art
Users can add their own artistic flair and further improve images already made beautiful with Make-up Mode by using the six Selfie Art effects. Options available include adding a soft ambience to the image with the Foggy effect, and using the Fairy effect to give the image a more feminine quality.
8. Enable constant connection to smartphone with Bluetooth®1 Smart
Bluetooth® Smart, or Bluetooth® low energy, enables and controls a constant connection between the camera and a smartphone installed with the EXILIM Connect application2. Even after when switched off, the EX-TR80 can be started up via a smartphone for viewing and transferring of images.
9. Automatic image-sharing with EXILIM Auto Transfer Function
The EXILIM Auto Transfer function enables images to be captured and transferred simultaneously. With just a press of the camera's shutter button, the captured image is automatically transferred to a smartphone to facilitate sharing on social media.
10. Image-sharing made more convenient with Scene app
Using the cloud-based photo-sharing app Scene, images taken with the camera can be automatically uploaded to a cloud-based photo album so that favourite moments can be shared with family and friends while on the go.
11. Produce personalised stories with Instant Movie
Create stunning memories by simply holding on the EX-TR80's Instant Movie button to record and link multiple video clips, turning the clips into an exciting mini-movie for sharing on social media. Make-up effects3 can be added to enhance the movies.
12. Create shareable highlights through EXILIM Album smartphone app
Users can automatically generate a Highlight Timeline or video clip from an album with footage selected by the EXILIM Album smartphone app based on shooting data. The highlights can be saved on a smartphone4 for quick and convenient sharing.

Photo takened with TR80 with no editing. /Credit: Instagram tris_soh
Pricing and availability
The Casio EXILIM EX-TR80 comes in white, pink and black models at a suggested retail price of S$1,299. The camera will be available from 22 February 2017 at the Casio Concept Store in Tampines and licensed retailers.
Tuesday, 21 February 2017 11:18
NYFW ended with a bang with the It models all walking for Anna Sui's Fall 2017 show while rocking blue eyes and burgundy lips by Pat McGrath.
Credit: Neilson Barnard/Getty Images
While 2016 was all about the comeback of the '90s, 2017 took many inspirations from the '80s. Kendall Jenner, Taylor Hill, and the sisters Gigi and Bella Hadid walked the Anna Sui runway in her romantic creations, but the model's hair and '80s inspired makeup definitely stole the show.
Credit: Neilson Barnard/Getty Images
Pat McGrath gave the models a royal blue eyeshadow and matched that with creamy burgundy lips, totally ignoring the makeup rule that we should only play up one feature at a time. But who is to say that Pat McGrath is wrong when all the models clearly pulled off the look perfectly?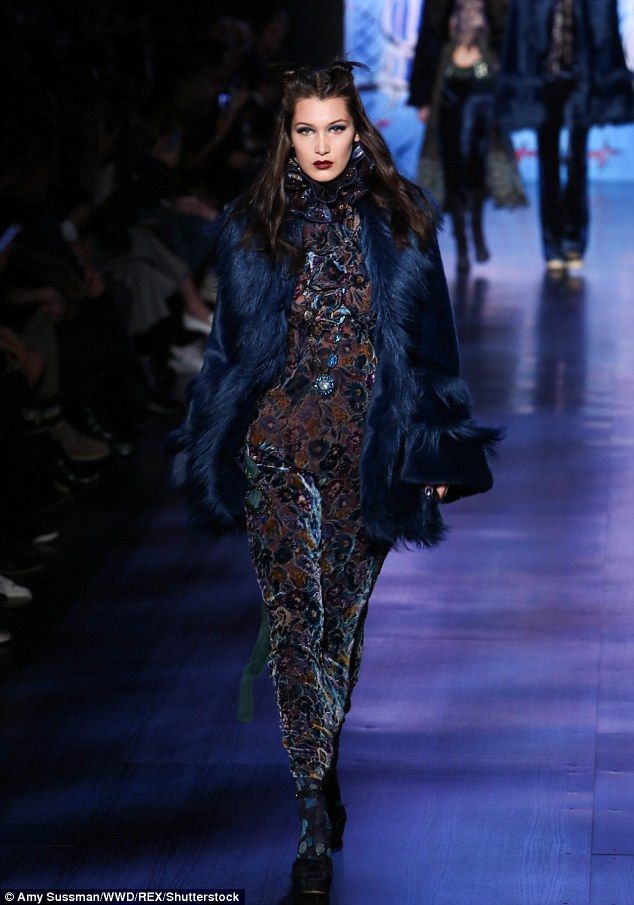 Credit: Shutterstock
Are you ready to copy this look for your next night out?
Monday, 20 February 2017 08:00
The coral and peach makeup trend ain't exactly new in Asian makeup since the K-beauty hit us. It has been a few years since shades of coral and peach took over as a huge colour trend in Korea.
Credit: Instagram 2dawn_ /christendomnique
However, with the launch of the Too Faced Sweet Peach collection and Kylie Cosmetics Peach Palette earlier this year, we saw many beauty bloggers and vloggers creating peach makeup looks and suddenly, everyone else is copying these looks -- not a bad thing!
Peach is a colour that is relatively versatile for most skin tones. If you are not too sure, you can pick a peachy shade that has got more pink in it. Besides the eye palettes, choose from the wide selection of orange and tangerine blush from the recent launches. If not, head on in to any of the Korean beauty shops and you can be sure to find some. Last but not least, bright orange lips are going strong too. However, remember to only play up either your eyes or your lips. Choose a shade that is closer to nude if you already have strong eye makeup. The reverse applies too.
Let's take a look at some of the peach makeup by some of the Instagram beauty stars.
Thursday, 16 February 2017 10:00
With ever-changing makeup trends and so many makeup tutorials that are easily available online, women nowadays are more experimental and are open to trying different makeup styles. From Kim Kardashian's contouring methods to the Korean gradient lips, we've been there and done that. While we ourselves get all excited with the new cosmetics on the shelves and trying out a new look every week, have you ever wondered how the men feel about our makeup?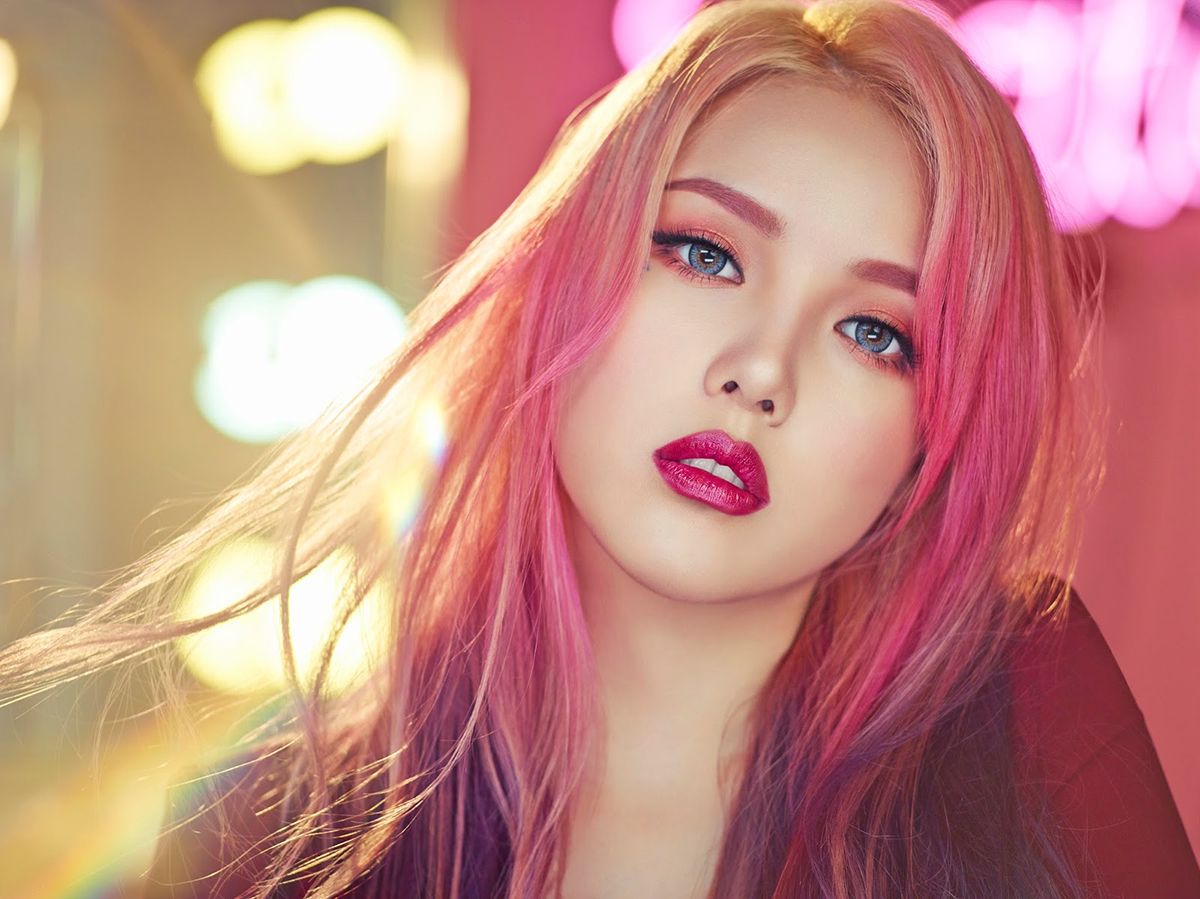 Credit: Pony Makeup
We asked 10 men on what they like and what are their pet peeves when it comes to our makeup and grooming. They were brutally honest and some answers were in fact, rather surprising! To get a better idea on the type of looks that they prefer, we asked them to choose their favourite makeup styles from the 6 styles from the photo below, as seen on the celebrities. Let's take a look at what are the dos and don'ts in the eyes of the men.
Credit: Instagram kyliejenner/ Pinterest/ The Independent/ Buro246/ Instagram jolin_cai/ HD Wallpapers
Alvin Yap
I cannot stand it when women put on too much perfume. The overpowering scent makes me nauseous.
Thumbs up: I like IU's makeup (no. 2) for an everyday look, and even Taylor Swift's (no. 3) makeup is ok. Averil Lavigne's makeup (no.6) will look great for a night out, though.
Thumbs down: I think all the different styles look good, as long as ladies wear the correct makeup for the correct occasion.
Jackson Chan
Colourful eyeshadows are big no-nos for me as it reminds me of peacocks. Natural and lighter colours are better.
Thumbs up: All 5 are good!
Thumbs down: Except this (referring to makeup no.1).
Evan Tan
It's scary when a woman is seen with two different colours on her face and neck when she chose the wrong colour for her foundation. I also do not like it when women wear their foundation like a mask. Sometimes it's so thick that the foundation starts to get cakey, and that's ugly.
Thumbs up: I like no. 2, 5, and 6.
Thumbs down: No no for no. 1.
Eugene Ng
Some women don't wash their long hair regularly and the dirty and sticky hair can look quite disgusting, and I'm not even going to mention the smell. I also find it quite off-putting when women wear very dark lipsticks or wear fake eyelashes that are too voluminous.
Thumbs up: Averil Lavigne's makeup (no. 6).
Thumbs down: Kylie Jenner's makeup (no. 1).
Yao Zhiming
I don't understand in-your-face red lipsticks!
Thumbs up: I like IU's and Jolin's makeup because I prefer women wearing makeup that is more natural.
Thumbs down: Taylor Swift's red lips.
Chan Weidong
Using too much perfume is a huge repellent.
Thumbs up: No. 2
Thumbs down: No. 3, red lips are too loud.
Vic Van Dam
We used to say things like "her makeup is as thick as the A Maths textbook", and well that's what really puts me off. There is no need to layer on so much.
Thumbs up: I like no.4 and no.5
Thumbs down: No. 1
Joshua Ding
I don't understand why girls like long and sharp nails, or super red lips, and those thick and white foundation.
Friend: Joshua, are you talking about a female ghost a.k.a those in the old Hongkong movies?
Thumbs up: No. 4
Thumbs down: No no to. 1!
Richard Tan
I think those very long and thick fake eyelashes are quite awful, and I think girls should go easy on their makeup. Sometimes less is definitely more.
Thumbs up: No. 1
Thumbs down: No 2. She looks like she has got no makeup on?
Jonathan Kwek
I'm not sure whether the ladies are using eyeliners or eyeshadows but their upper lids are just huge patches of black, and that made them look so dull. And when they add on thick eyelashes after the black patches, you can't even see their real eyes!
Thumbs up: I like CL's makeup.
Thumbs down: Kylie Jenner's.
Wednesday, 15 February 2017 07:00
Instagram makeup looks all perfect and flawless on your feed, but when it comes to real life, slapping on too much makeup with excessive contouring may not be the way to go. We really don't want to look like opera singers on the streets, no?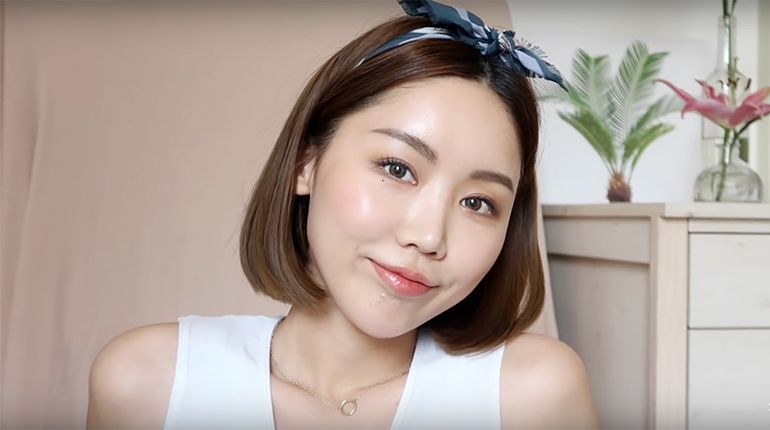 Credit: Youtube KINDA COOL
If you are one of those who prefers a natural, dewy makeup look, look to KINDA COOL's makeup tutorial below. Her Korean-style makeup allows her natural skin to show through and the use of a light cushion foundation gave her supple and dewy skin. Perfect for an everyday makeup.
Page 1 of 263
<<
Start
<
Prev
1
2
3
4
5
6
7
8
9
10
Next
>
End
>>