Beauty
Friday, 23 June 2017 17:39
If you've been following my updates on my blog and my Instagram, you'll know that I have been on a weight loss programme with Halley Medical Aesthetics for the past 3 months. Here's sharing my final review of the Quick Slim Programme!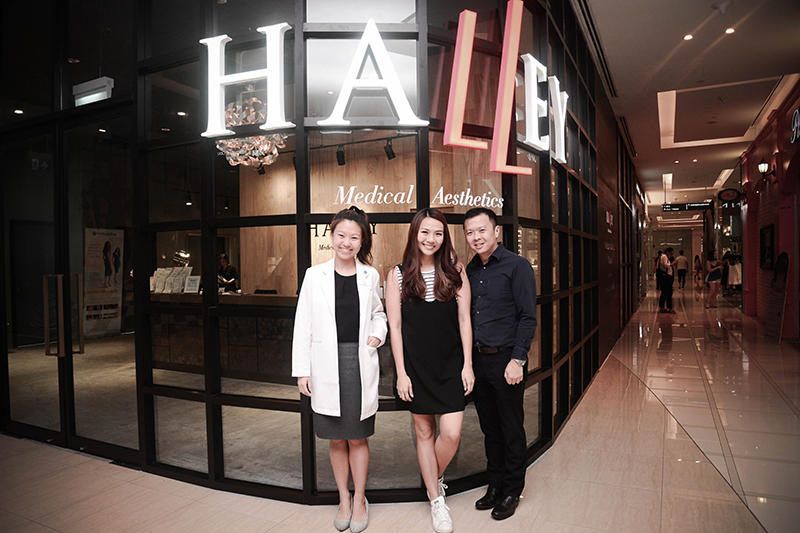 I am so so grateful and happy to the team at Halley Medical Aesthetics and to Dr Terence Tan. They have truly shown me what I never believed was possible.
Here are my results:
Weight: Lost 9kg
BMI: Previously 24.7, currently, 22
Waist Circumference: Lost 10cm
10cm?! This is how much 10cm is – amazing!!
The Best Judge Of Weight Loss Is Not Your Weighing Scale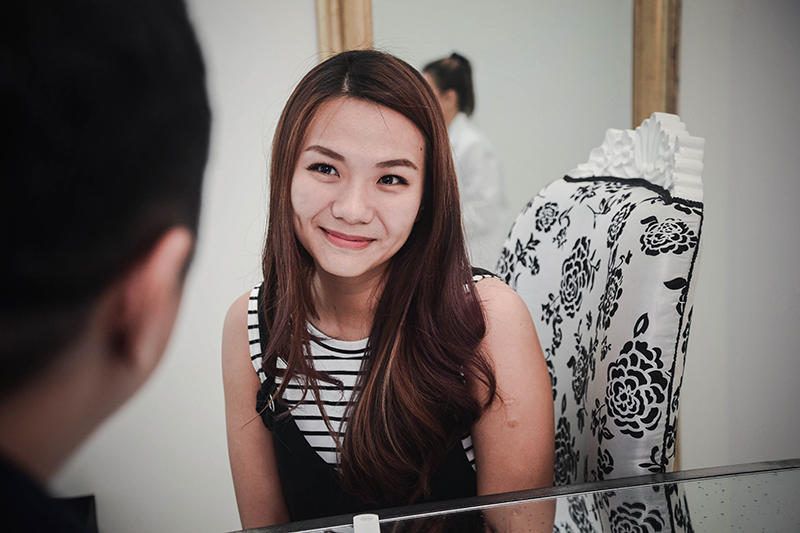 This time round when I started my weight loss programme with Halley Medical Aesthetics, I didn't tell anyone. I decided that if I really lost "meaningful" weight, the difference will show and people will notice.
Losing 3.6kg after 1 month was amazing. It gave me a lot of encouragement. Halfway through the programme, I had a colleague (who sees me every day) ask me if I lost weight.
After 3 months, I had a lot of colleagues, friends, and even, mummies from my son's school asking me how I lost so much weight. I mean look at this picture below that I dug up from when Feb 2017 when I was seated in the same chair versus my last consultation with them in May 2017.
Plus, my clothes started getting looser, I started being able to wear some of the clothes I couldn't fit in to before, and last weekend, a typical free-size dress I tried on was a little too loose for me! :O These were all signs of how effective this weight loss programme is for me!!
My Battle With Weight
I have gained more weight than I wanted over the years since I had my first child, and then my second child. Breastfeeding helps with the weight loss but once you stop breastfeeding, the weight creeps back up on you.
There was a point in time 6 months back when I just ate whatever I wanted and didn't dare to look at the weighing scale because I knew it probably would depress me.
I never take full-length photos, nor did I bother with tight fitting clothes ever since I became pregnant with my first child. I didn't look good enough anymore. But I am so happy to have the freedom to wear anything I want now.
On Losing 9kg From The Quick Slim Programme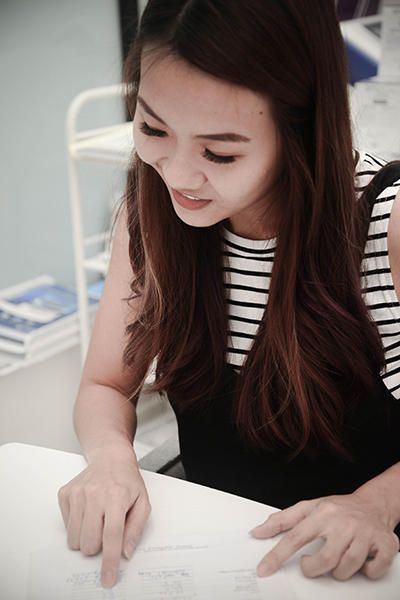 I feel really good and a lot more confident about maintaining my weight. I learnt a lot during my consultations with the very lovely nutritionist, Jean from Halley Medical Aesthetics. She took a lot of time and effort to understand my current diet and helped me craft a nutrition strategy to help achieve and maintain my weight goals. I have learnt a lot from her, from reading food labels, to managing my calorie intake.
To all of you out there who are still crash dieting, trying all sorts of diets (have you read about how you swallow a balloon to make you feel full?!), or taking dodgy diet pills/supplements, or overpriced slimming packages, trust me and check out Halley Medical Aesthetics' Quick Slim Programme. You can also google online for reviews on this programme and there has been very good reviews by others too!
3 months, 3 types of Doctor-prescribed medication, and you're off to a good start. You also have the option to add on the Optifast Meal Replacement programme (1 meal to be replaced everyday) and a nutrition programme with Jean so that you are equipped with the know-how on managing your weight and food intake on a long term basis.
If you have questions, DM me on Facebook or comment below! I'll try to answer!
Till next time,
XOXO
Thursday, 22 June 2017 14:53
As mentioned in my previous post, I was looking to give my face a boost and was advised by Dr Terence Tan to do so with a combination of Botox and fillers.
It has been 3 weeks since I first did the Botox treatment and I went back to Halley Medical Aesthetics to follow up on my journey towards a more photogenic and youthful face!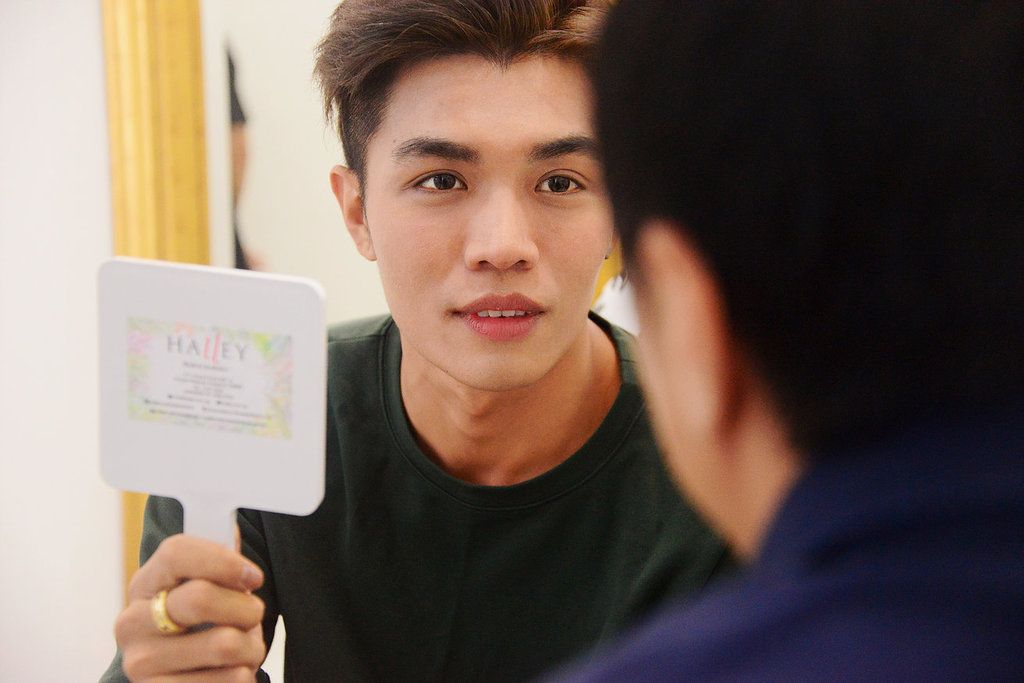 One of the concerns that I had before I did the treatment was that I didn't want my face shape to be too slim as I thought that I would end up looking soft. Also, I have had friends who did fillers and they turned out slightly unnatural looking. This is because the area and amount of fillers to inject is very important
It takes someone with experience to get the procedure done right and I am writing this with complete honesty when I say that I am really glad that it was Dr Terence Tan who did the fillers for me. He knew exactly what I wanted from the get-go and all the doubts that I had about going ahead with the treatment were put the rest once I spoke to him.
When it comes to fillers, the area and amount of fillers to inject is very important as using too little fillers will have no visible impact, while placing too much will make you look too feminine.
He suggested a little dermal fillers on the tip of the chin without making it too sharp, a little on the pre-jowl area to make the chin more masculine, and along the marionette lines to rejuvenate the face.
Besides the shape of my face, another area that Dr Tan treated was my mid face area which included the tear trough and cheeks. He used the "sandwich technique" for fillers. This involved injecting Juvederm Voluma, which is a firmer filler below for a lift first before injecting Juvederm Vobella, which is a softer filler to smoothen out the fine lines, resulting in a more natural look.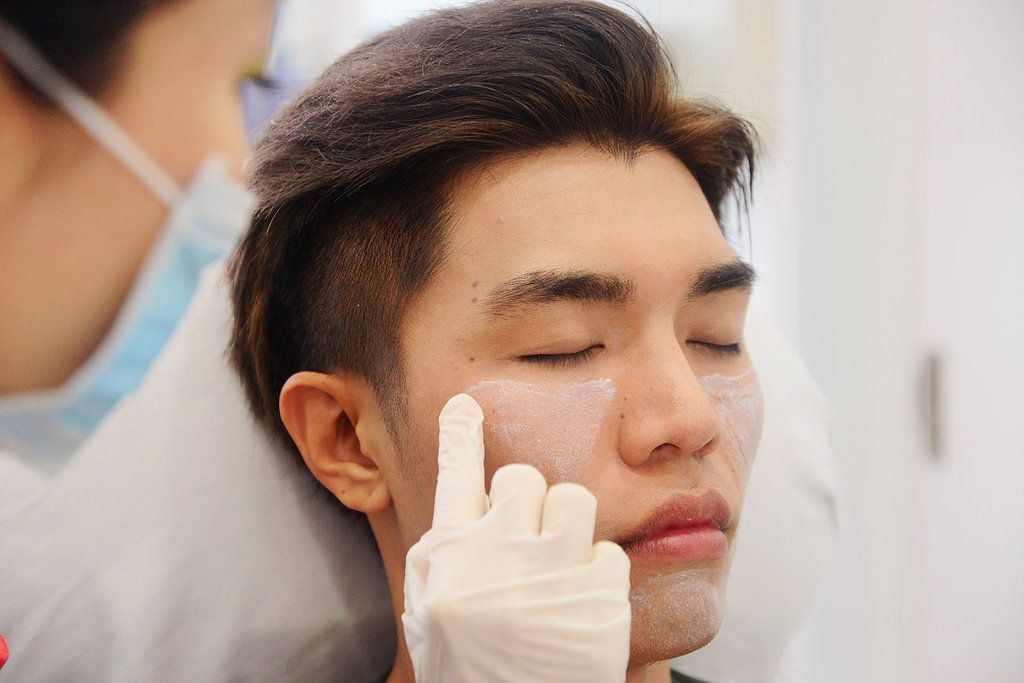 During the procedure, Dr Tan used a Magic Needle instead of the normal needle on me. This Magic Needle is actually a micro-cannula used for injecting dermal fillers, which distributed the fillers more evenly. During the procedure, Dr Tan had to only make one entry point instead of multiple ones. He then slid this needle under the skin and this ensured a more even fill with minimal pain or bruising. As the Magic Needle is blunt and extremely pliable, it goes under our skin with minimal pain. The best part about using this Magic Needle is that it also helps in reducing the chances of skin bruising during the injection.
The moment all of you have been waiting for. The results! No prize for guessing which is the before and which is the after!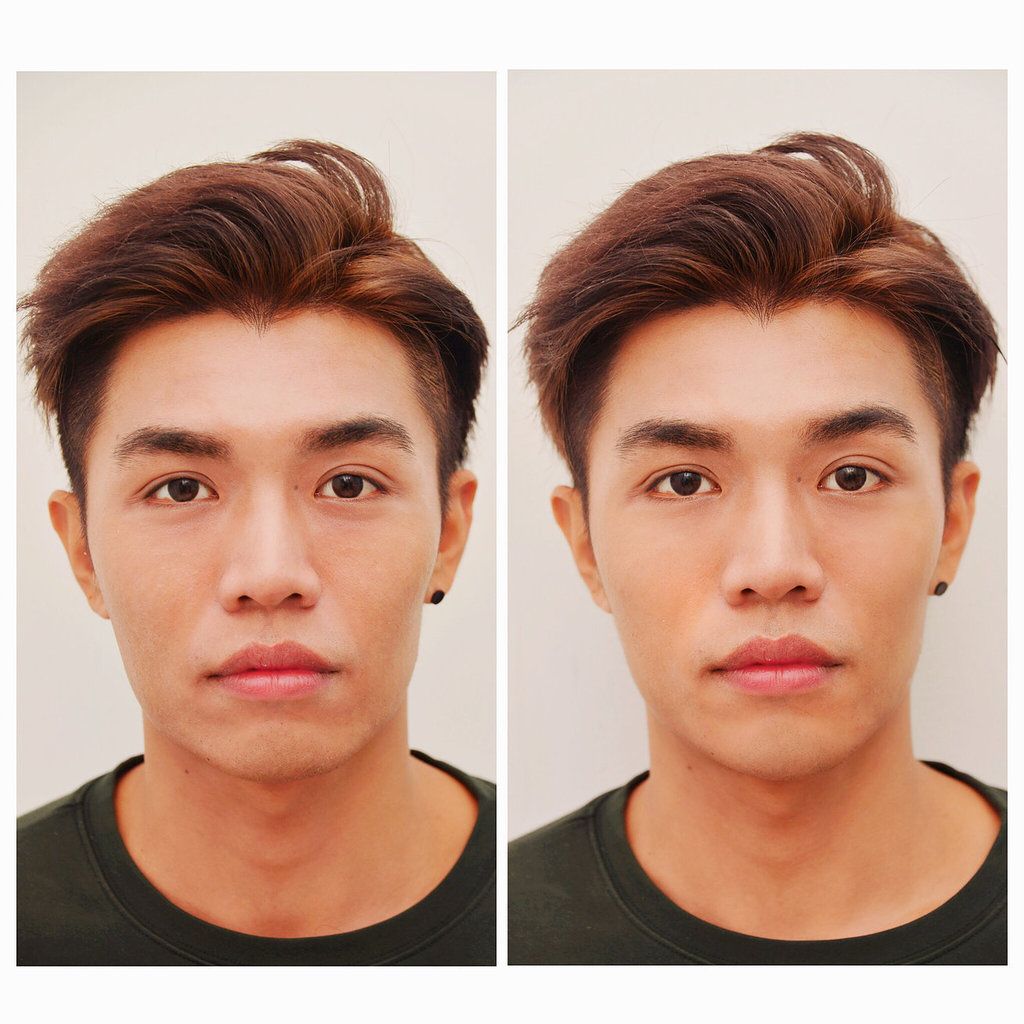 I am completely in awe with the results! Not only do I look natural, my dark eye circles are less prominent, I look a lot less tired and the shape of my face is so much more refined.
Thank you, Dr Tan!
Contact Halley Medical Aesthetics at:
277 Orchard Road, #03-15
Orchard Gateway
Singapore 238858
Tel: 6737 8233
Email: This e-mail address is being protected from spambots. You need JavaScript enabled to view it
Website: www.halley.com.sg
Facebook/Instagram: @halleymedicalaesthetics
Blog: blog.halleymedicalaesthetics.com
Thursday, 22 June 2017 13:27
Now unlike the full moon that only appears once a month, my rather full moon of a face is perpetually there. Add that to my fairer-than-average skin tone, and I'm a walking light reflector in photos. Personally, I'm not into anything invasive, so I've decided to try out this CoolMini treatment to remove the double chin to create a more streamlined profile for my face and jawline.
Prior to the consultation, I did a little reading on the treatment, and here's what it's about.
About the CoolMini treatment
CoolSculpting by Zeltiq is a no downtime, non-invasive body contouring treatment. It uses the concept of cryolipolysis to freeze and destroy unwanted fat cells. The treatment removes 20-25% of the fat cells in the treated area each time. The body will remove and pass out the dead fat cells naturally. Since our body is unable to produce any new fat cells after five years of age, the fat cells that die after fat freezing will be gone forever. By removing unwanted fat cells, we are able to achieve a better-looking body contour.
CoolMini is one of the latest innovations by Zeltiq, and is used to target smaller areas of fat, such as the chin (submental), knee, and bra fat areas. The CoolMini treatment takes 45 minutes to complete per application, and can be combined with other treatments such as fillers and Botox to achieve a more defined and attractive facial profile.
Read more about CoolSculpting and CoolMini here:
– http://blog.halleymedicalaesthetics.com/coolmini-coolsculpting-by-zeltiq-has-a-new-fat-freezing-applicator-in-town/
– http://blog.halleymedicalaesthetics.com/ice-age-body-contouring-treatments-zeltiq-coolsculpting/
– http://blog.halleymedicalaesthetics.com/double-chin-causes-and-how-do-we-get-rid-of-it/
The Process:
Like any treatment, I met Dr Terence Tan of Halley Medical Aesthetics for a consultation to talk about my concerns, following which he identified the areas that required treatment.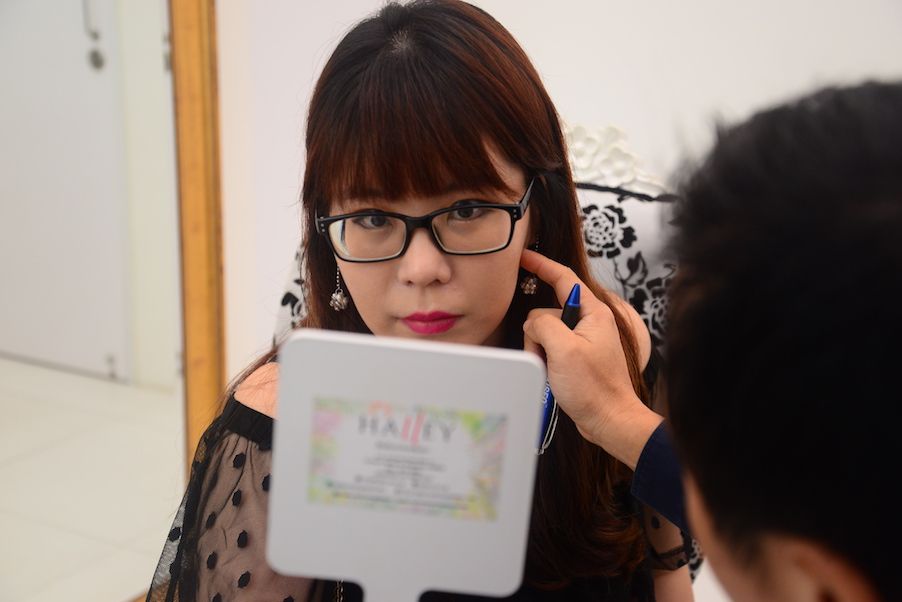 Using a caliper to measure the amount of fat in the treatment areas, he identified 10mm of pinchable fat on the left side of submental (or chin fat) area, and 12mm on the right (which I'm told is normal, as humans aren't generally symmetrical). In order to treat this double-chin area, two applicators would be required.
Dr. Tan then used the CoolMini template to mark out the area that required treatment. These markings would serve as an indication of where the CoolMini applicator would be placed.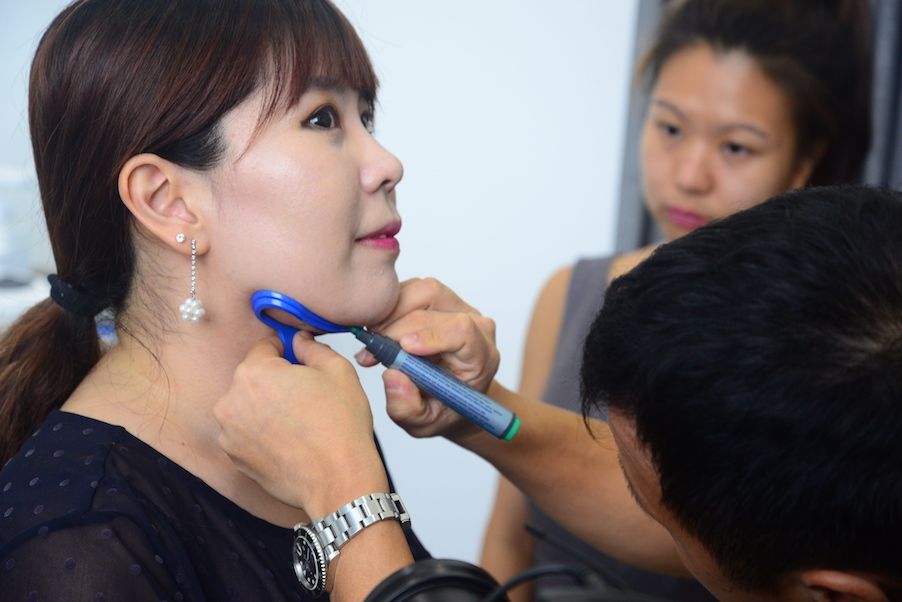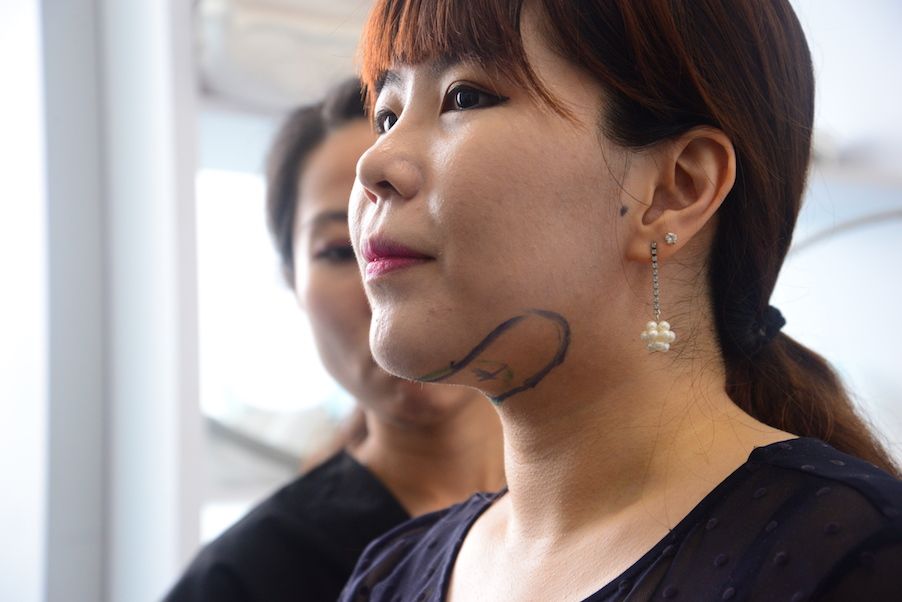 To prepare the applicator for treatment, Dr. Tan first placed a liner over the applicator. Using an instrument, he then perforated holes into the liner and fixed the gel retainer in place. This not only ensured that the applicator would adhere snugly to the treatment area, but also help insulate the skin during treatment.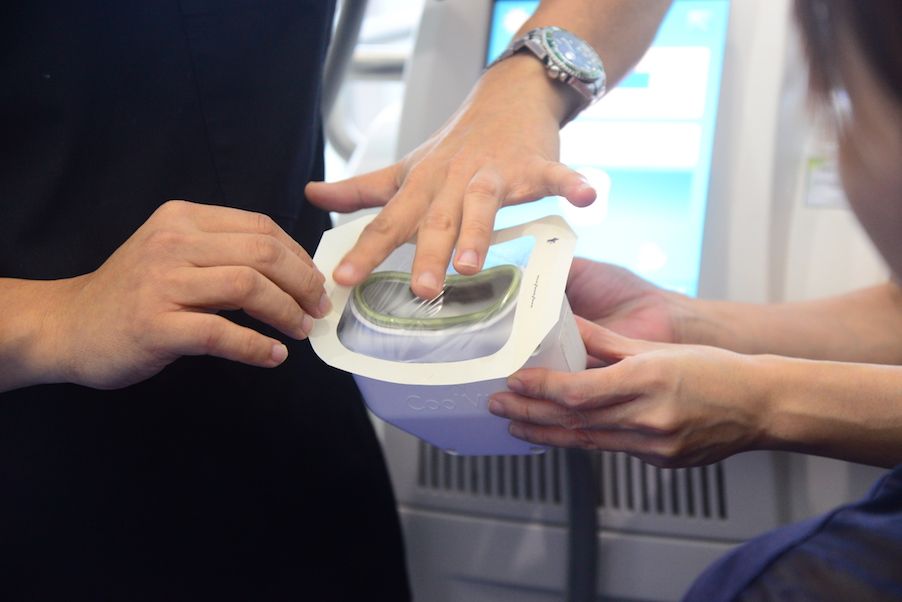 Next, the clinic assistant applied gel onto the treatment area to further protect the skin during treatment – after all, it's gonna be sub zero degrees.
After positioning my head/neck carefully into the head rest (which ensures that your head doesn't loll around), Dr. Tan then placed the applicator onto the area requiring treatment. The applicator was further strapped and secured with a band to ensure that it didn't budge during the process.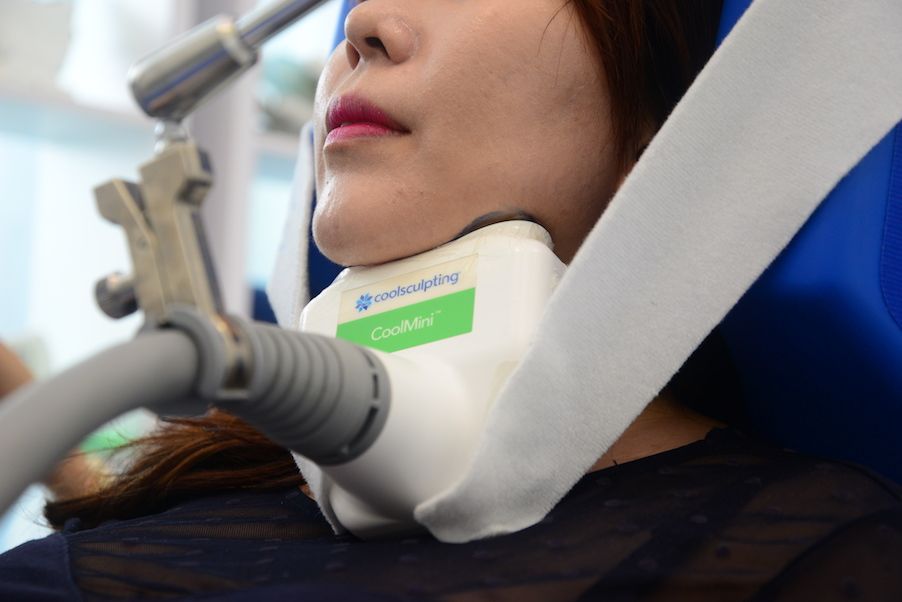 To be really honest, the entire process was pain-free – I sat there, and literally, shook my legs (in a ladylike manner, of course) whilst checking emails and replying messages.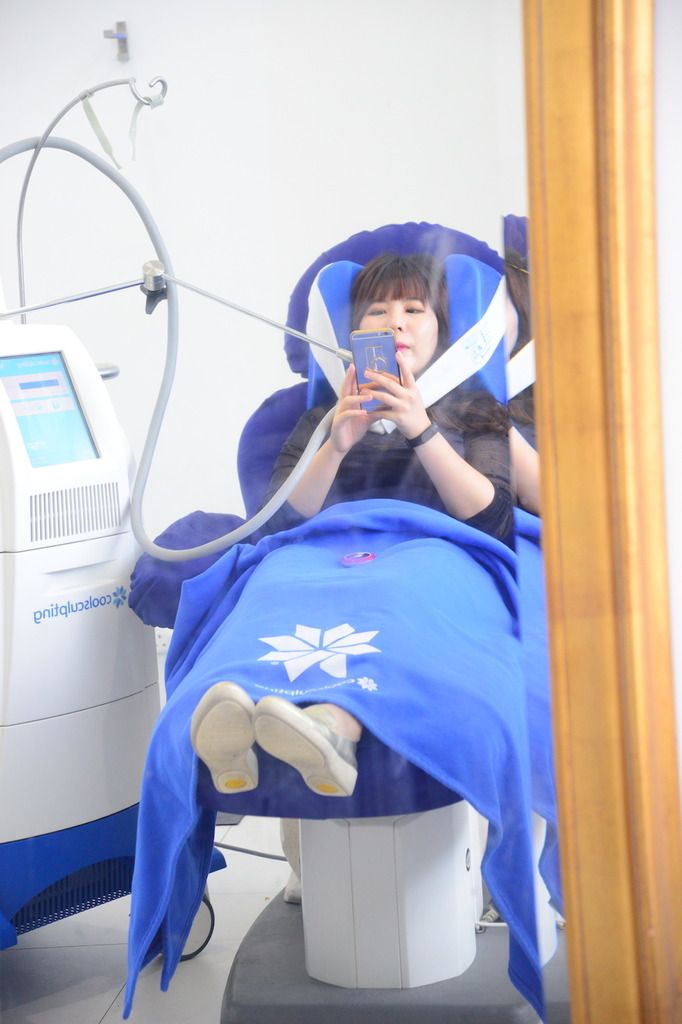 After 45 minutes, the applicator was removed and a clinic assistant massaged the treated area to help break down the crystallised dead fat cells.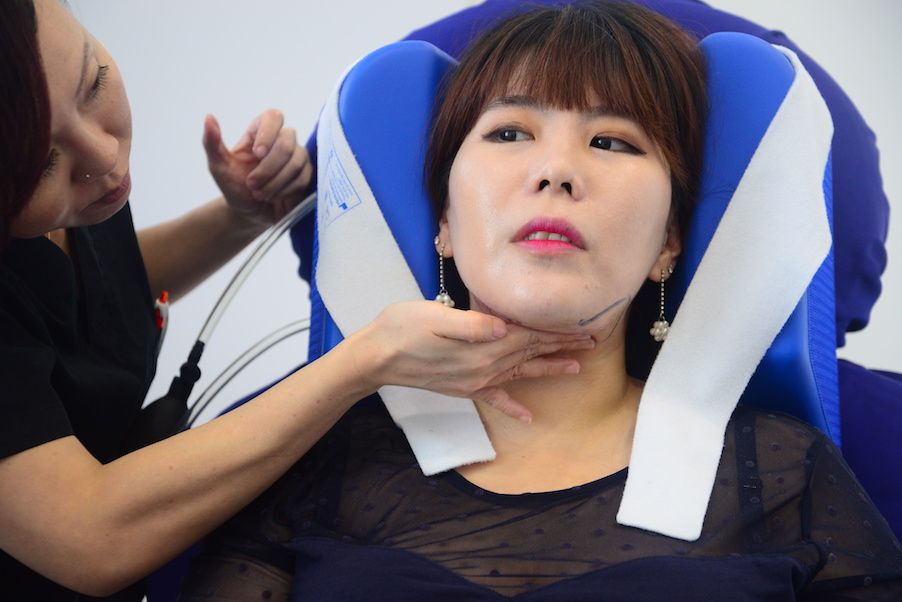 The second applicator was secured in place by Jean, the CoolSculpting Programme Manager and Nutritionist. The process was then repeated, and 45mins later, the applicator was removed and followed by the same massage on the treated area. And that was it! There was some slight redness and numbness on the treated area, but I was pretty much free to go about my day as per normal.
Now I'm told that results are expected in three months' time, as the body naturally breaks down the dead fat cells and flushes them out of the body. It's actually been 2 weeks, and there's some minor numbness in the treated area. However, I can actually see a very slight tightening of the jawline – yayness!
If you're keen on the same treatment, you can read a step-by-step guide here:
http://blog.halleymedicalaesthetics.com/coolmini-a-step-by-step-experience/
Cost: 2 applicators at $1,600 incl. GST.
Wednesday, 21 June 2017 10:08
Mermaids have been having a beauty and fashion moment recently and there's no better inspiration for a summer look than to look to these beautiful, mystical ladies.
Most of the mermaid-y looks we find online aren't exactly suitable for our everyday looks but this time round, Youtuber Jackie Wyers created a perfect summer party look (and of course it is mermaid inspired) that allowed us to head out without getting weird stares. We love those magical colours and shimmers on the eyes, and the beautifully braided beach hair.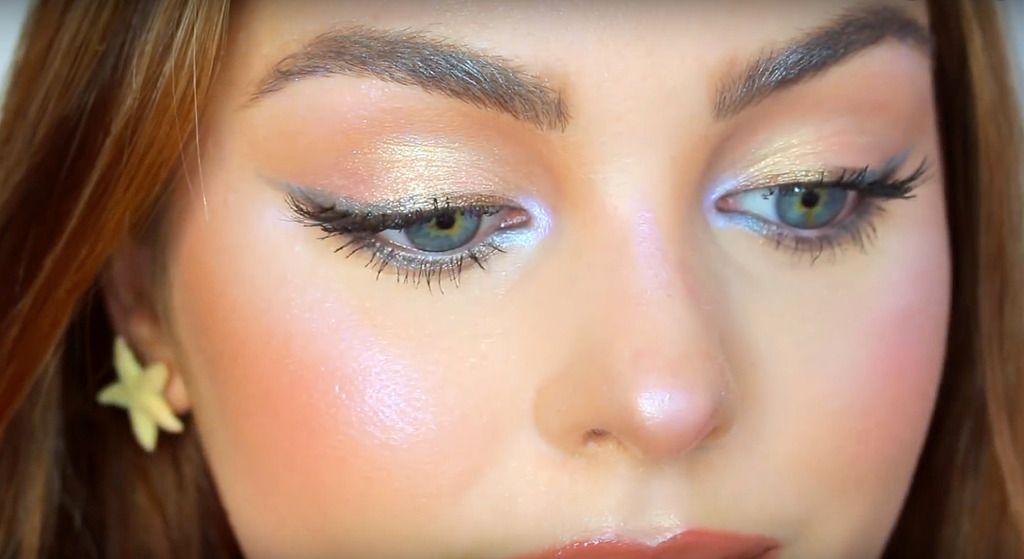 Watch the video below to find out how you can recreate Jackie's look.
Monday, 19 June 2017 13:10
Kim Kardashian announced that she will be launching a line of beauty products and if that isn't worth getting us beauty junkies excited, I don't know what is.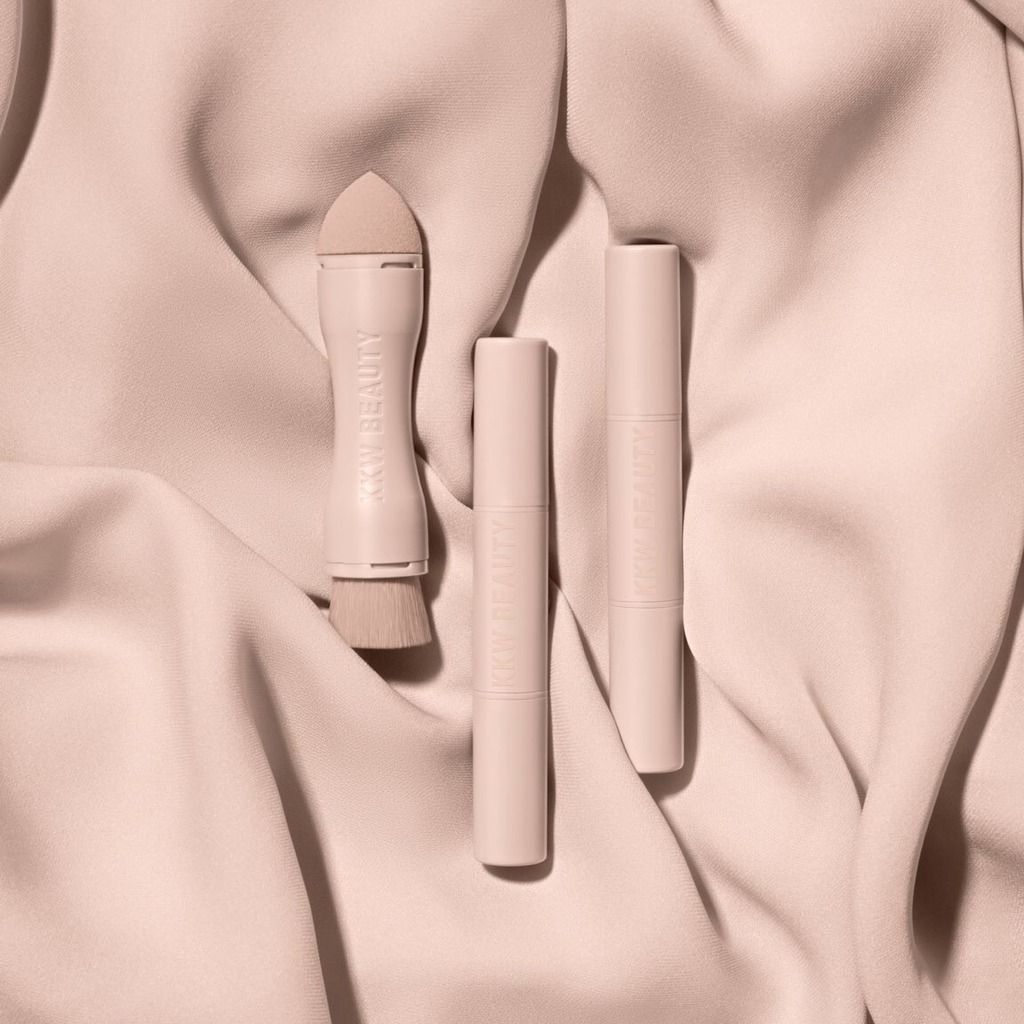 Credit: Instagram kkwbeauty
3 days after annoucing that she is launching her beauty line, we saw Kim sharing sneak peeks of the promising contour kits that are said to be launching online on 21st June at 9 a.m. PST on kkwbeauty.com.
The Crème Contour and Highlight Kits will be available in 4 shades to suit all different skin tones, and "each kit comes with a dual-ended contour stick and dual-ended highlighter (one matte and one shimmer highlight) and a dual-ended blending brush and sponge." Let's take a look at the products and the swatch images that was released on KKW Beauty's Instagram.
More good news to share: Kim Kardashian also revealed that she will be posting how-to videos that were done with her makeup artist, Mario Dedivanovic. That will be an awesome guide and manual for those of us who have got absolutely no idea how to go about contouring our faces.
Page 1 of 272
<<
Start
<
Prev
1
2
3
4
5
6
7
8
9
10
Next
>
End
>>