Beauty
Friday, 02 December 2016 16:05
Ever wondered what went on at the backstage of one of the world's biggest runway show? Who are the people behind those impeccable looks of the gorgeous supermodels?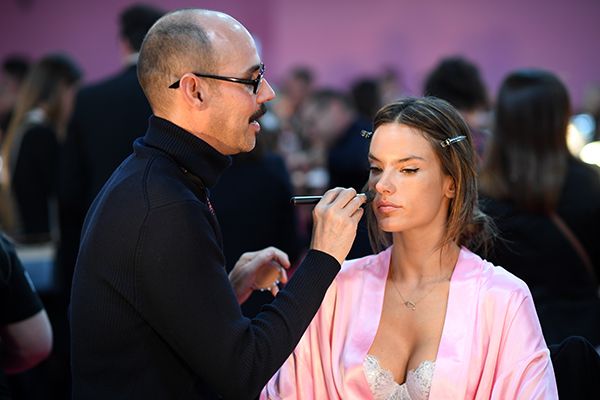 The world-famous Victoria's Secret Angels and a bevy of other Supermodels starred in the world's biggest runway show on Wednesday, 30 November 2016. To create the iconic Victoria's Secret runway look, lead hair stylist Anthony Turner and lead makeup artist Tom Pecheux, together with their teams, worked effortlessly to transform both Supermodels and Angels backstage before they hit the world's sexiest runway.
The perfect Angel Runway Ready look features sexy and tousled waves, with sultry brown eyes, high-impact lashes, rosy, bronzed cheeks and a balmy nude pout. Luminous skin is also essential to the Victoria's Secret Angel runway look, which was achieved using the Victoria's Secret Body Care collection for sexy soft skin. To top off the look, the Angels walked the runway with the ultimate accessory: a high-gloss, flirty and feminine gel polish manicure, and the ultimate runway fragrance — Victoria's Secret Paris.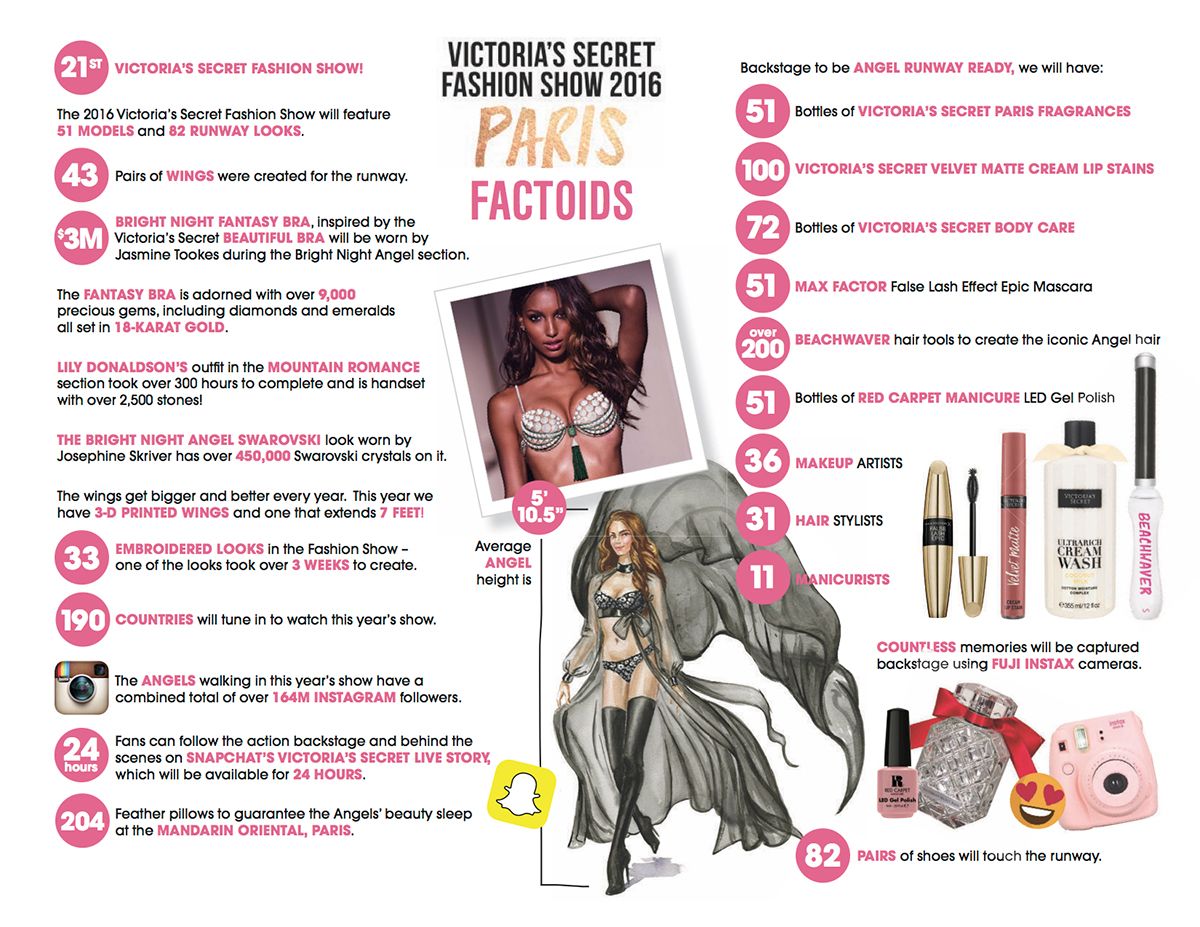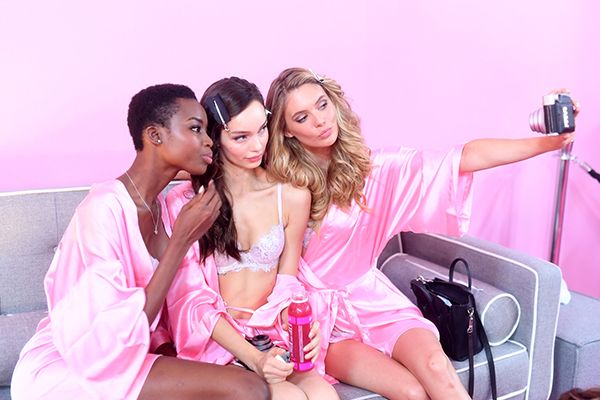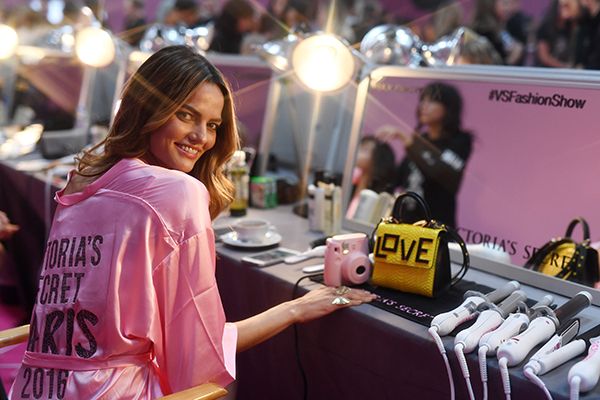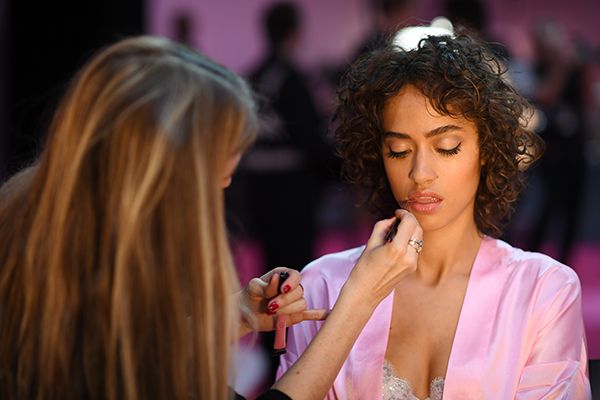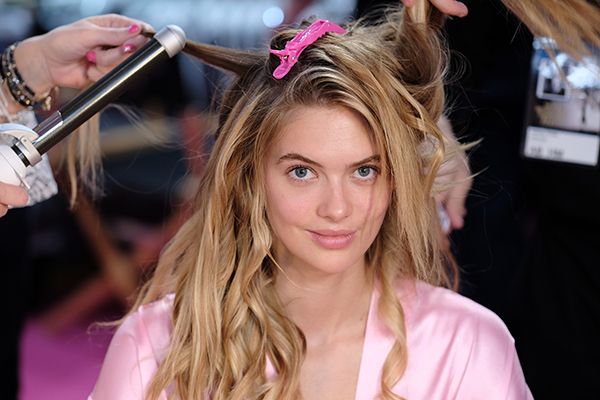 Thursday, 01 December 2016 07:00
We can always depend on the Korea beauty industry to come up with the most innovative products to help us with our nagging skin issues. Botox injections to reverse ageing effects are getting common and both men and women get their regular botox jabs every half a year to one year. But what if we now have botox that you can apply on your skin to combat wrinkles? Attractive, no?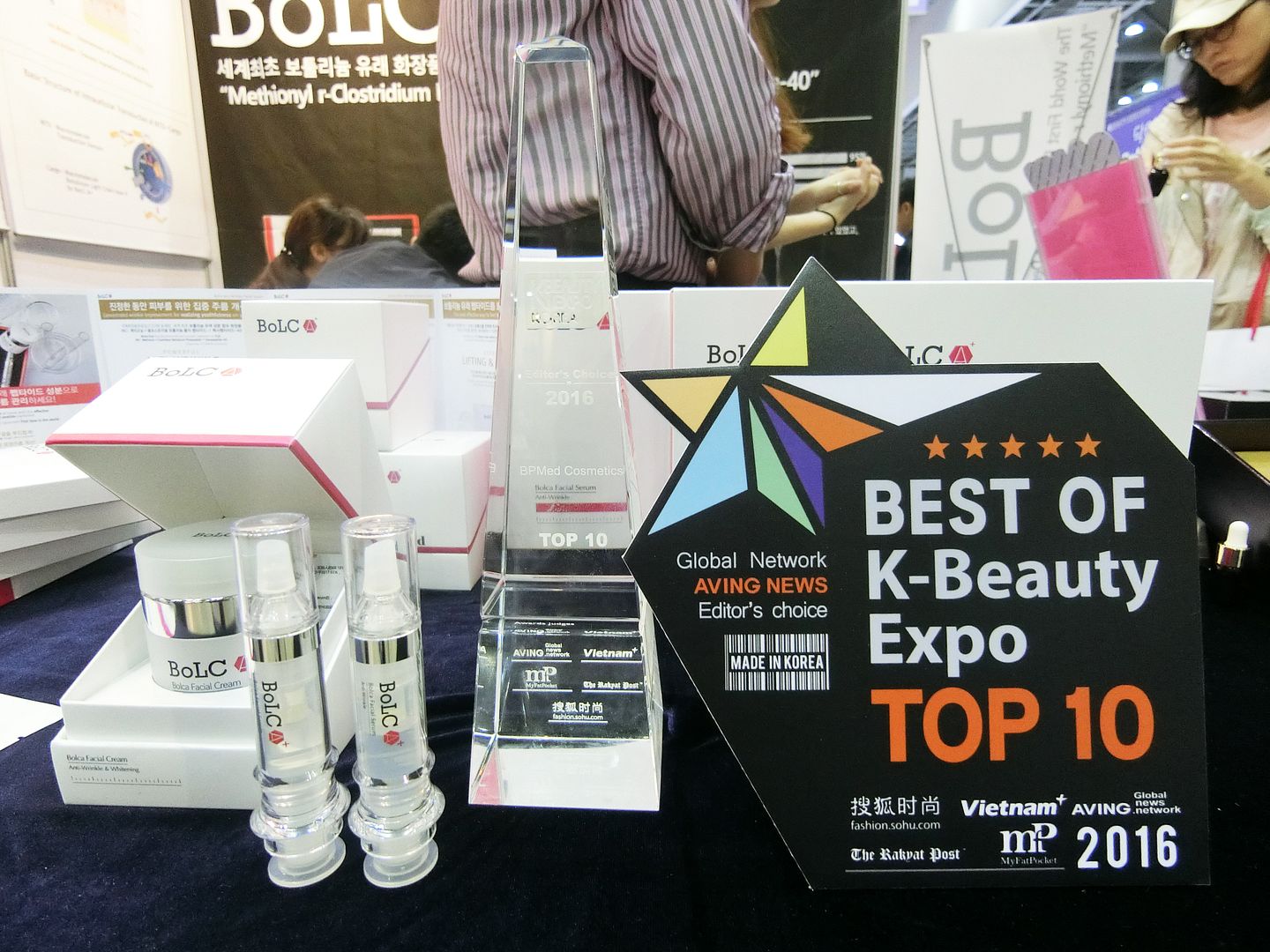 Definitely a breakthrough in the beauty industry, BoLC A+ developed a serum and cream that is formulated with ATGC Botulinum technology and with this polypeptide, we can now use botox topically.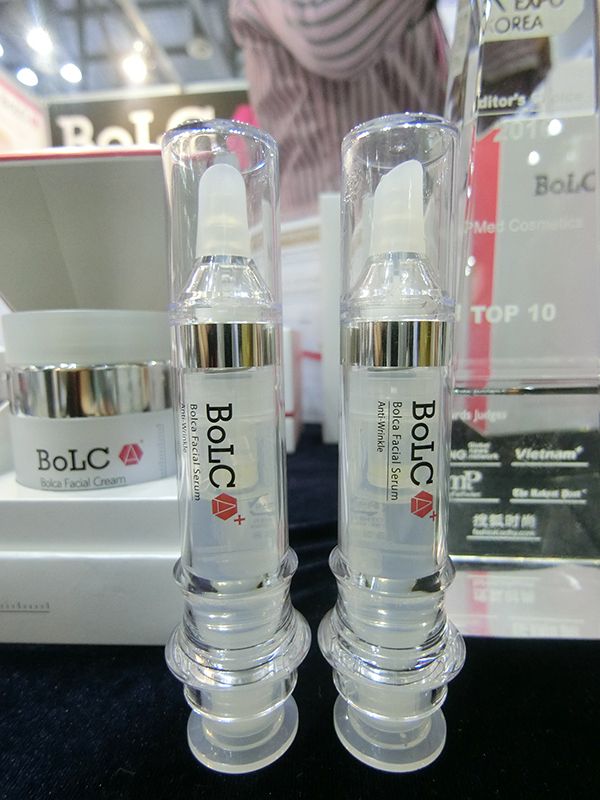 With regular application BoLC A+ promises to reduce wrinkles, firm the skin, improve skin elasticity, and at the same time help with skin whitening.
Watch the interview below to find out more about BoLC A+.
*Apologies for the bad audio due to technical fault*
Wednesday, 30 November 2016 14:38
Do you know that the most common scalp problems faced by us today are hair loss and oily scalp because of our local sunny yet humid climate?
Not to worry my babies, I've got good news to all, especially the east sider (read on to check out the promotional details below okay)! I'm elated to announce the store opening of Topp Care Hair Solutions located at Tampines, the regional hub of east Singapore. Block 201D, Tampines Street 21, Unit #01-1131.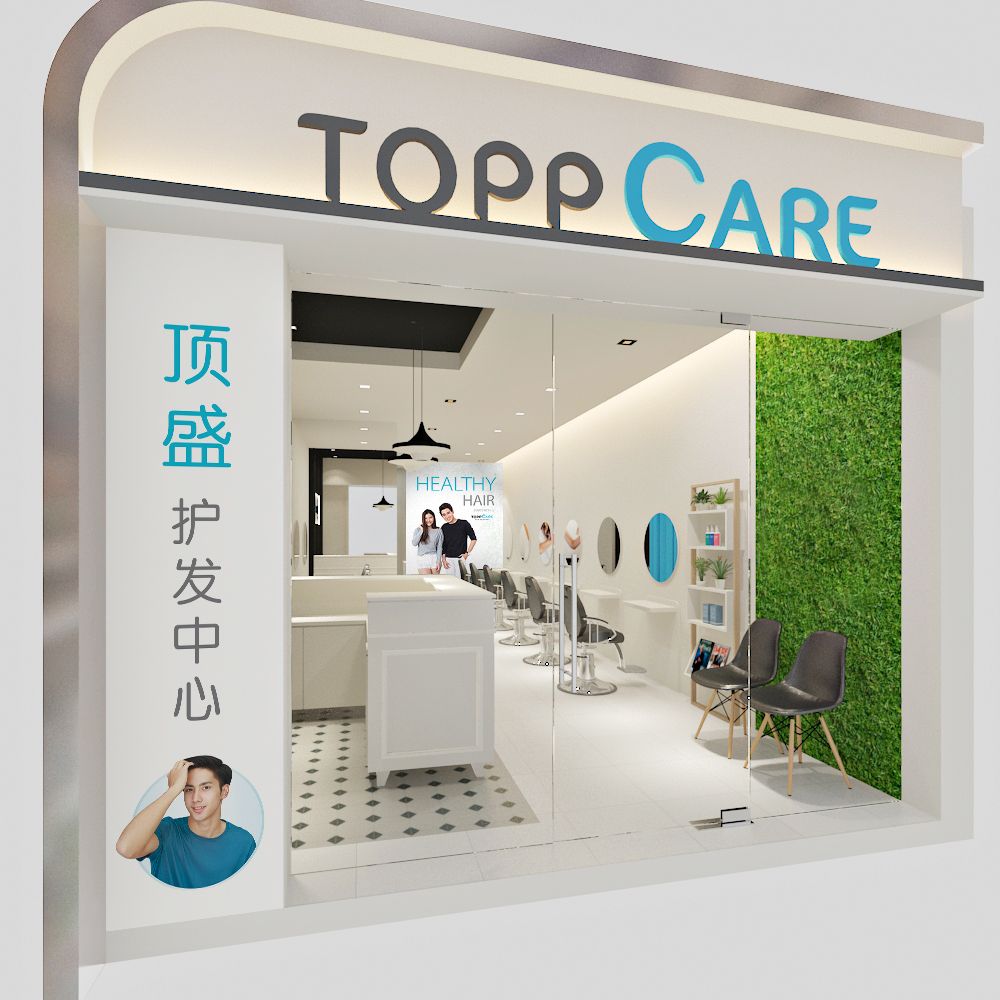 Topp Care Hair Solutions carries the latest available hair and scalp treatment in the beauty and wellness industry, and they strive to satisfy every customer through care and service delivery with its transparent fixed price. The efficient beauticians ensure that customers will be treated with the best care without damaging their wallets.
Last Saturday, I attended the grand opening of Topp Care and was warmly greeted and ushered to the reception area to have refreshment, before having the privilege of giving my scalp a booster treatment by the skilled beauticians. The uniformity of the staff with the spacious yet sleek interior of the unit immediately made me feel very welcomed and comforted! I know I'm in good hands.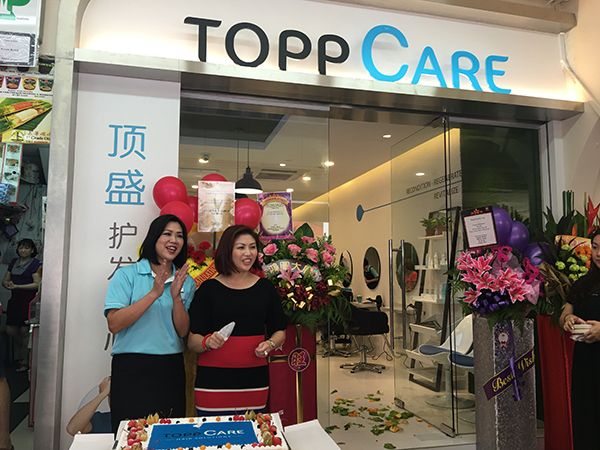 Some lion dancers decked in traditional gear with matching pants and shoes arrived at the unit, while I was almost done with the treatment. I can count a number of times I've seen a lion dance with few fingers, I felt it was a very fresh experience . The purpose of this lion dance to ward off evil and to bring good luck and prosperity The lions award oranges and red packets (angbao) symbolising luck and wealth for the business :)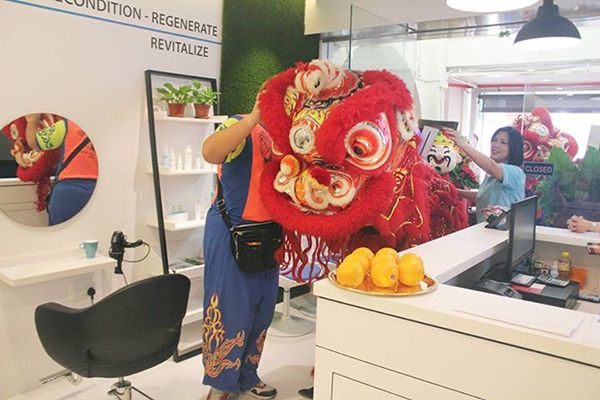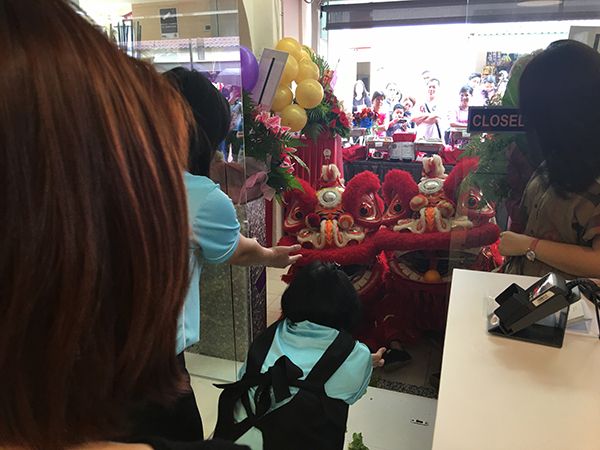 Guided by the 3Rs ~ Regenerate, Recondition, Revitalize; Topp care has come up with 4 Signature intensive treatments using natural yet high-quality plant-based extracts ingredients to achieve healthy scalp and promote hair growth.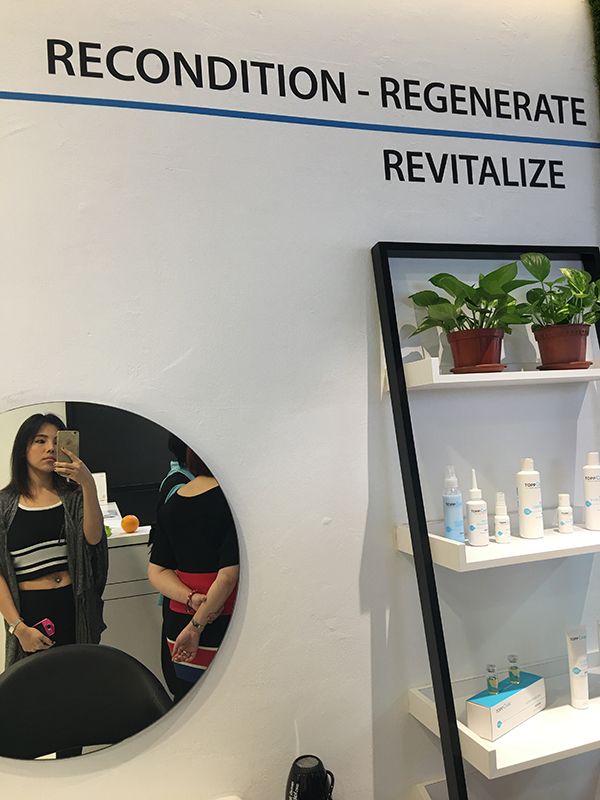 1. Healthy Scalp Treatment to prevent hair loss. It cleanses gently, eliminates bacteria and slows down sebum production.
2. Detoxdren Scalp Mask to combat dandruff and oily scalp. This treatment balances excessive oiliness and soothes irritated scalp while renewing and strengthening hair follicles.
3. Energizing Scalp Mask to regenerate hair. It nourishes, cleanses and energises scalp. 4. Hair Spa treatment for Damaged / Coloured hair.
To further value-add to their service delivery, Topp Care also provides hair colouring services for those who desire a new, fresh and vibrant look. The colour range includes the latest shades of black, brown and red.
As mentioned earlier, regardless of which treatment a customer chooses, the charge is only $80 w/GST from 1st December; excluding hair colouring which will be charged according to individual hair length. But for now, I've got an exclusive promotion for my readers, get 50% OFF Scalp Treatment and $20 OFF Hair Colouring, which equates to 50% off the regular price! Why not give yourself a chance to have professional caring for your scalp using the 3Rs to achieve healthy scalp and thick and luscious glowing hair?
Can you guess which treatment did I go for with my distressed scalp that always has to uphold my company's solid French Twist hairdo and adapting to different climates in different countries? Do keep a look out for my next post on which therapeutic treatment I've undergone.
Thank you Topp Care for such a pampering treat and all the best for the great service delivery from your beauticians! I hope you've gained something from this blog post, and you know the next step to have beautiful tresses.
Topp Care Hair Solutions
Hair Care Centre: Block 201D Tampines Street 21 #01-1131, Singapore 524201 Hotline: 6645 3020
Facebook: https://www.facebook.com/ToppCare/
With love, Jess
Wednesday, 30 November 2016 14:18
As much as we love our little red dot, one of the biggest complaints we have is the hot and humid weather. Besides being sticky and sweaty most of the time, being near the equator also means having a higher percentage of UV rays shining down on us and that is definitely bad news for our skin.
Credit: Love Sun Beauty
Too much sun exposure causes pigmentation and aging, and melasma is one of the common skin problems that many Singaporean women face. For the uninitiated, melasma is a tan or dark skin discolouration that is usually found at the upper cheek area. Sun exposure is the primary cause of melasma, but hormonal changes during pregnancy and genetics can play a part too. All these factors may cause our melanocytes, which are the colour-making cells in our skin, to become overactive causing discolouration on our skin.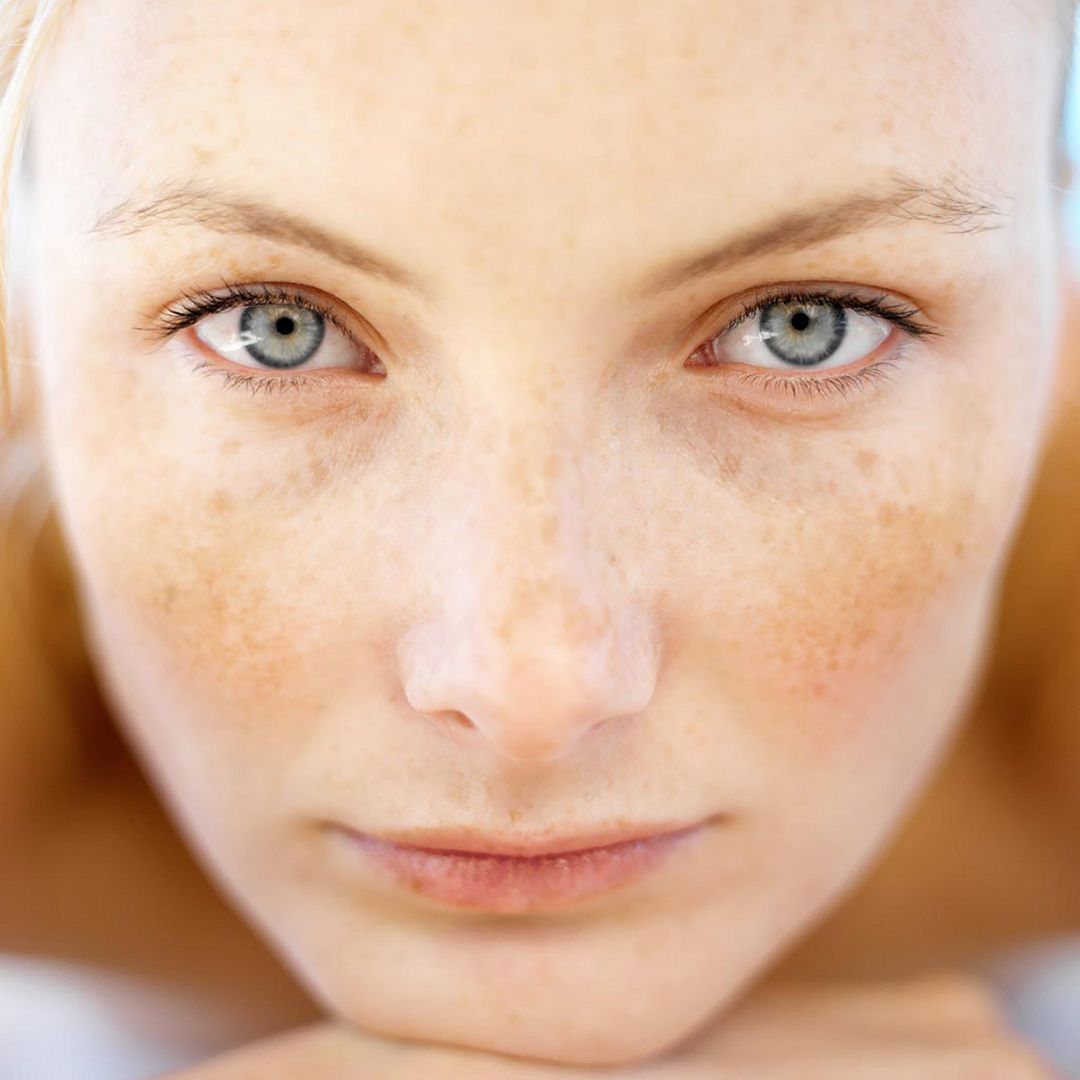 Credit: MTS Derma Rollers
Although there is technically no cure for melasma, there are treatments available to helps us minimise it. What are some of the dos and don'ts to prevent or the minimise melasma?
1. DO NOT skip sunscreen
Credit: Expert Beacon
Whether you are trying to prevent pigmentation, or are already plagued by it, it is recommended that you wear sunscreen everyday, even when you are indoors. Make sure that the sunscreen you are using is a broad-spectrum sunscreen that can protect you against both UVA and UVB rays. Remember to reapply sunscreen after every 3 to 4 hours, especially if you are outdoors.
2. DO put on a hat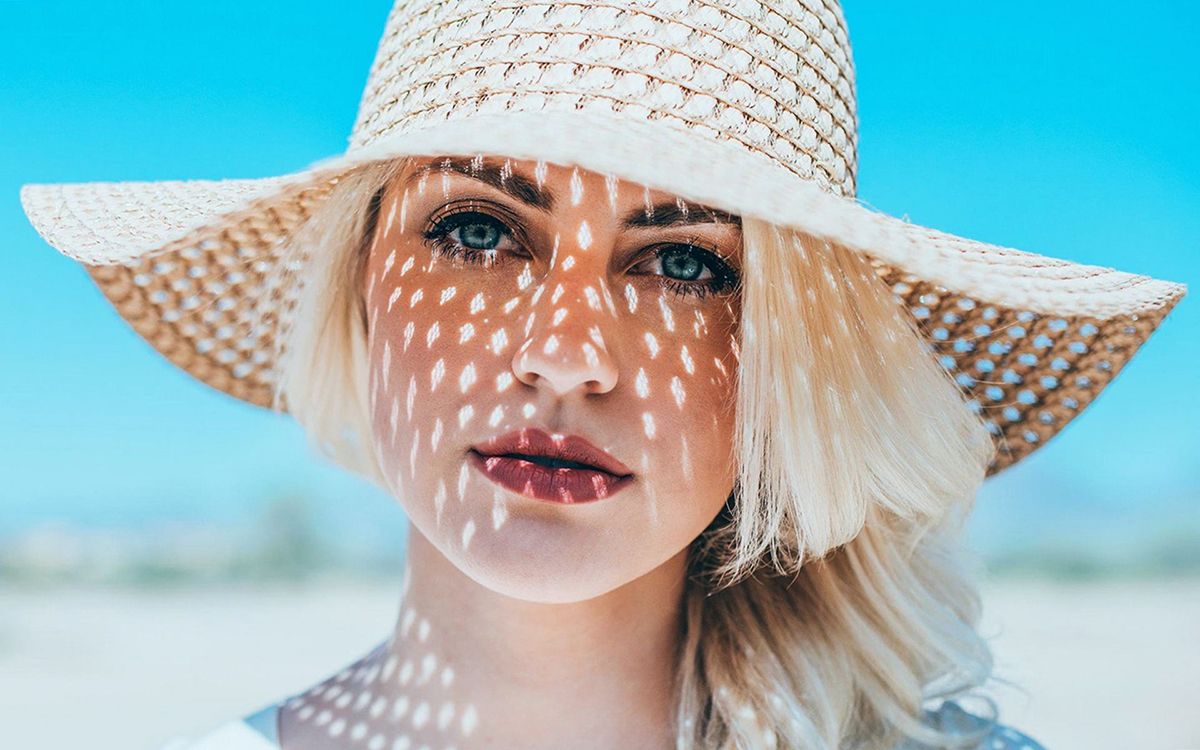 Credit: HD Wall Source
If you know that you will be under direct sunlight for the day, it is advisable to put on a sun hat for that extra protection.
3. DO buy an umbrella that comes with UV protection
Credit: Ali Express
That short walk out from the office to the coffee shop for lunch don't matter? Yes, it does! The sun at 12pm is the strongest so always remember to protect yourself from the merciless sun rays. Most office ladies use umbrellas to hide from the sun but do you know that the type of umbrella matters too? To be well-protected from the UV rays, get an umbrella that has got UV protection. Look out for the labels on the umbrella before you make your next purchase.
4. DO get topical creams from your doctor

Credit: Ali Express
See your doctor to get a prescription for topical creams that help diminish skin discolouration. Creams containing hydroxy quinone, tretinoin, topical steroids, alpha hydroxy acid creams, azelic acid or kojic acid are effective in fighting against melasma but do note that you should only use them at night.
5. DO NOT continue with the pill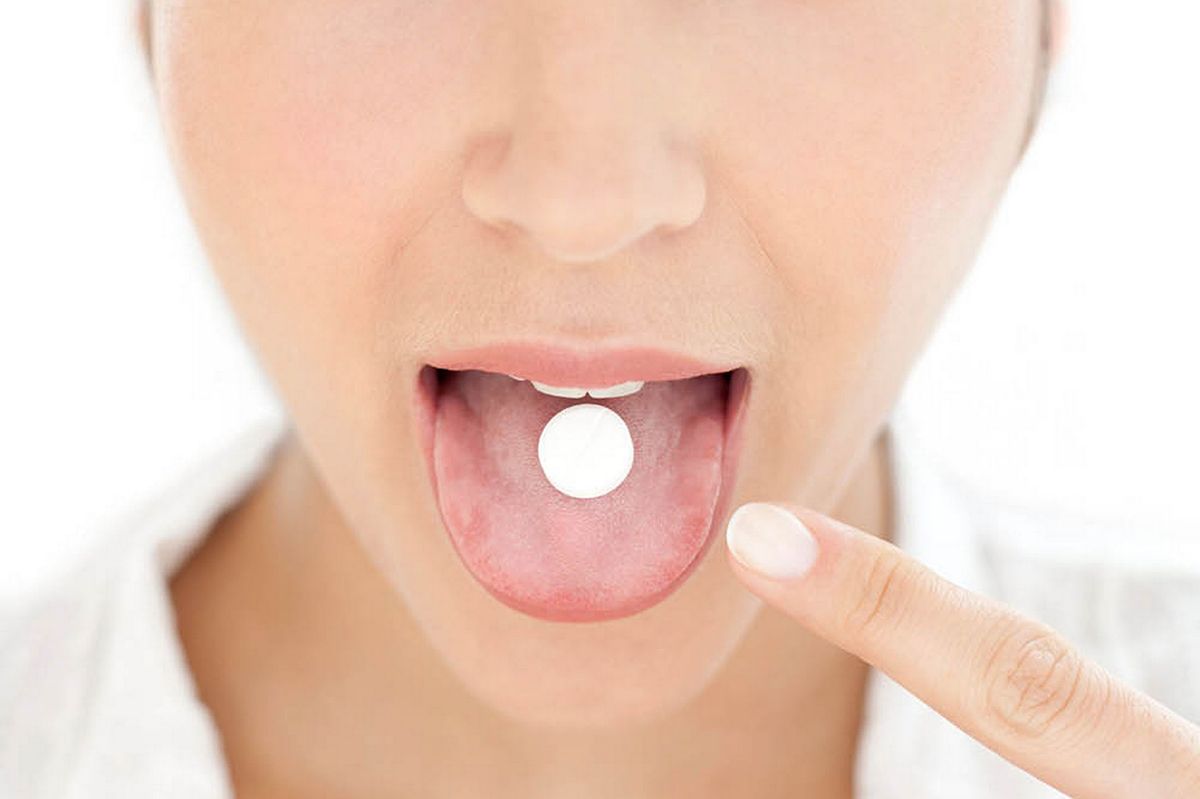 Credit: Make Your Life Healthier
Continuing with your birth control pill will undo any effects of melasma treatments that you are undergoing as the rise in female hormones is one of the causes of melasma.
6. DO check out chemical peels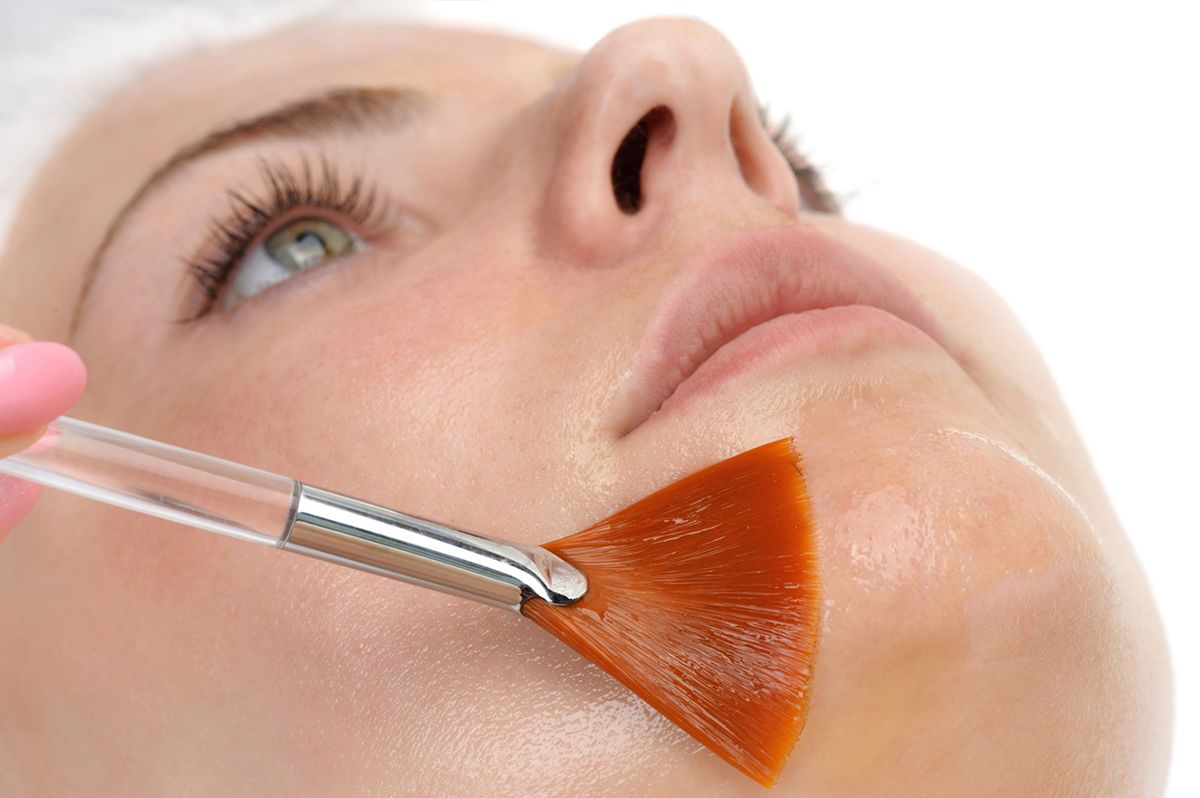 Credit: Belvoir Aesthetics
A light chemical peel can help to alleviate the condition of your melasma. Try Astique Clinic's chemical peel which helps to inhibit tyrosinase, a critical enzyme in the melanin (pigment) production process. The peel is designed to lighten blemishes and resistant pigmentation, and brighten our complexion quickly and effectively. However, it is recommended that you see the doctor first to find out whether it is suitable for you.
7. DO try a Dual Yellow Laser
Credit: Amarin Baby and Kids
Dual Yellow laser is effective for treating and clearing melasma and it does so by reducing the production of melanoncytes that causes discolouration in the skin. The treatment is fast and targeted, and most importantly, it has got no downtime. Another perk of Dual Yellow Laser is that while it treats our melasma, it also stimulates the production of collagen in our skin to keep our skin supple and radiant.
Book an appointment with Astique Clinic and check your suitability for the treatments with the medical experts to get the best results.
Astique. The Aesthetic Clinic
350 Orchard Road
#08-00 Shaw House
Singapore 238868
Opening Hours
Mon to Fri: 11 am to 8 pm
Sat: 11 am to 4 pm
Sun and PH: Closed
Tel: 6732 3801 Hp: 9857 7892 Fax: 6235 0966
For bookings & general enquiries: enquiry at astiqueclinic.com.sg
Wednesday, 30 November 2016 13:47
If you answered no to the above question, you are not alone. Many women find going out without any makeup a bigger cause for panic than public-speaking.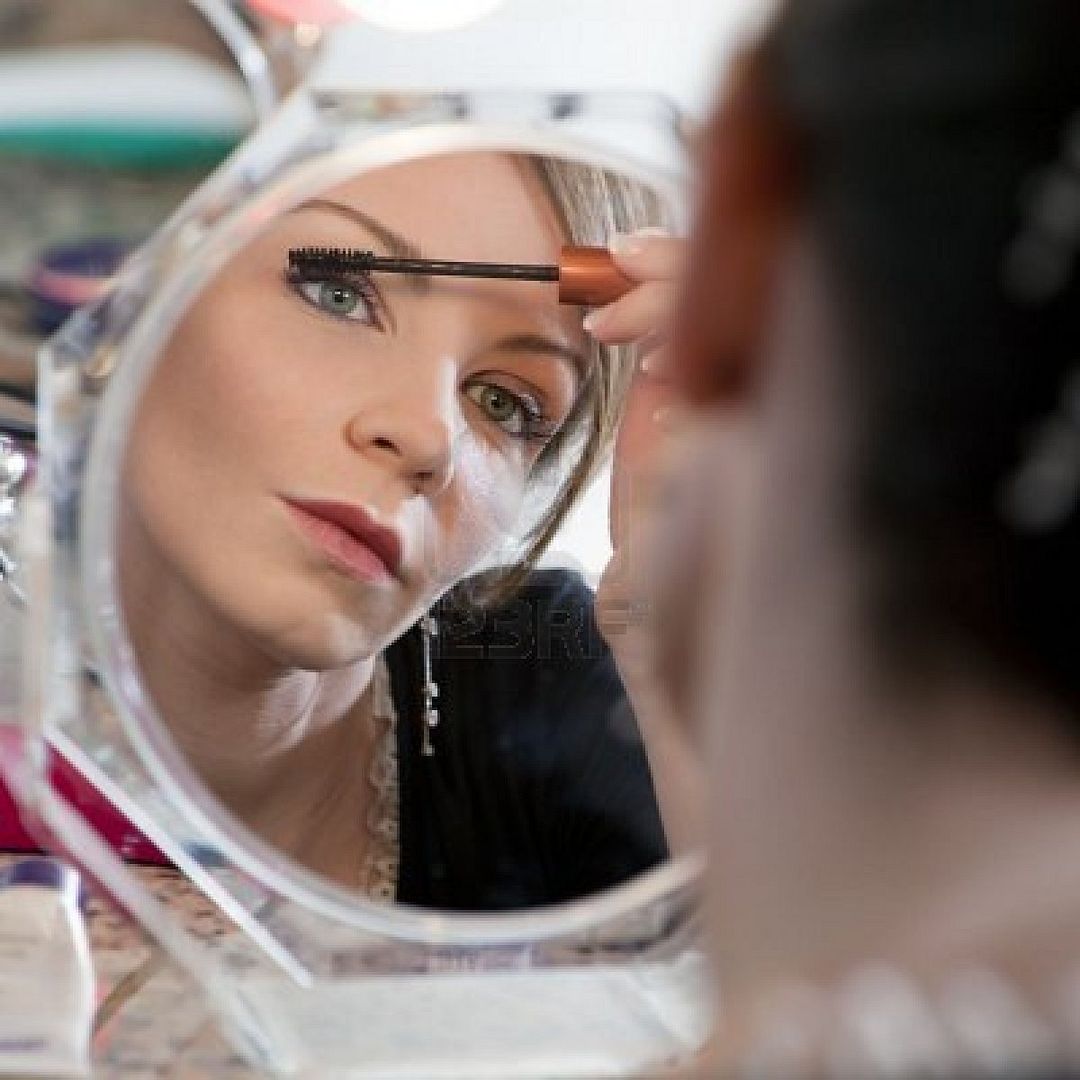 Credit: Playbuzz
For many of us, we have grown up watching our mother and even an older sister or cousin prep themselves every morning before heading out. Makeup has become such an intrinsic part of our life that we won't feel comfortable leaving the house with perhaps a little BB cream and blusher—just the bare necessities in order to feel presentable. Some ladies even go to the extreme, testing out and buying a smudge proof mascara that will allow them to look glamorous even when engaging in a water sport like surfing or wakeboarding.
Credit: Hush Dotti
Therefore, it didn't surprise us when we found out that 70% of our readers were uncomfortable being in public with no makeup at all.
This is despite the #NoMakeup movement that has got celebrities sharing photos of their bare-faced look on Instagram, which are inspiring some to bare our face—blemishes and all—for the world to see. But not everyone is blessed with a flawless complexion. What's more, do we really dare to go out without concealing the dark eye circles which are the result of our busy lifestyle and aging? The last thing we want is to head out looking tired and aged.

K-pop idols with no makeup. /Credit: Kpop Music
Getting ready for a bare-faced look
Yet there are lots of pluses for getting on board the bare-faced look. It is healthier for the skin in the long run and you can channel the money usually spent on makeup on other things. It also means you can get more beauty sleep as you don't have to wake up earlier to prep your face. So if the bare-faced look is what you desire, it is time to start taking care of your skin to let your natural beauty shine through. It is all about getting your foundation right.
Skincare and facials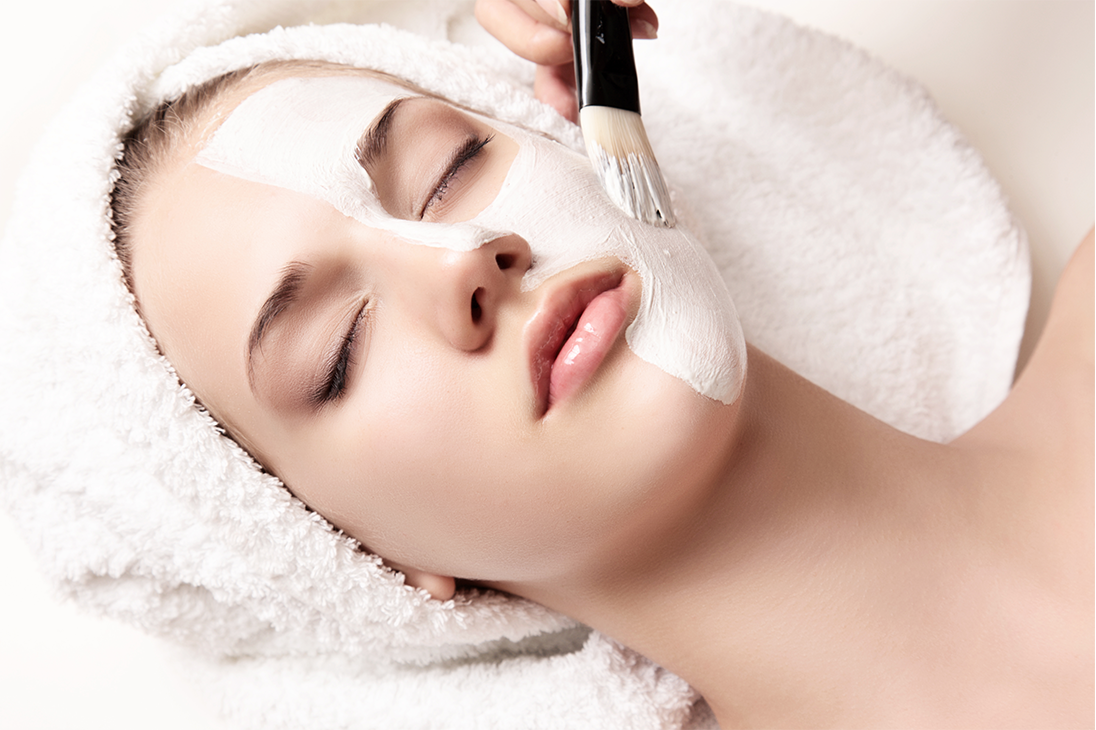 Credit: Endless Beauty
Besides having a good skincare regime for daily maintenance, invest in monthly facials to clear up congestion and treat acne prone skin. It is always better to prevent aging as early as possible since prevention is better than trying to reverse the effects of aging. Other than avoiding the damaging effects of the sun as much as possible and wearing sunblock all the time, try Halley Medical Aesthetics Signature Firm It Up Facial to firm and tighten skin, or their Signature Rejuvenation Facial to treat sun-damaged skin and smoothen wrinkles.
Laser treatments
Credit: Mint Med Aesthetics
Going a little deeper than facials are laser treatments. Lasers are popular amongst the celebrities as they are very targeted and are designed to address specific issues. Different types of lasers are used to target different skin problems like aging, skin pigmentation, acne scars, enlarged pores by tightening the skin, evening out the skin tone, smoothening fine lines, and rejuvenating the skin. Always consult a medical expert to check your suitability.
Fillers and Botox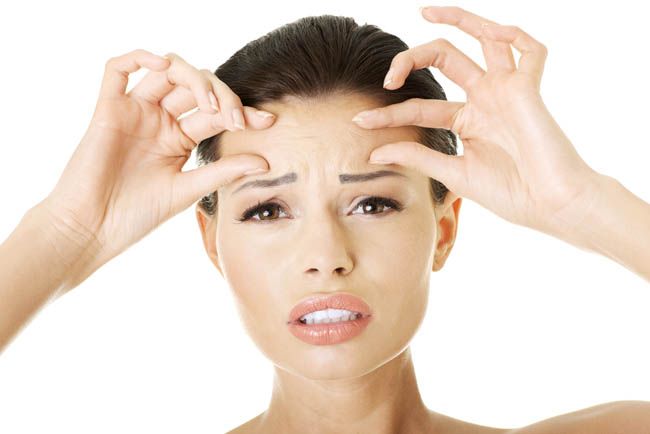 Credit: Digital Flipbook
As we age, we tend to look more sunken and gaunt. This is due to bone resorption and the lost of volume on our face. Dermal fillers can help to plump up our facial volume and give us a more refreshed look. On the other hand, if facial lines are affecting your looks, making you look worried and older than you really are, look to Botox to treat frown lines, forehead lines, or crow's feet. It is also effective in reducing our jaw muscles to achieve a slimming effecting of our face, creating the desired v-shaped face.
Ultherapy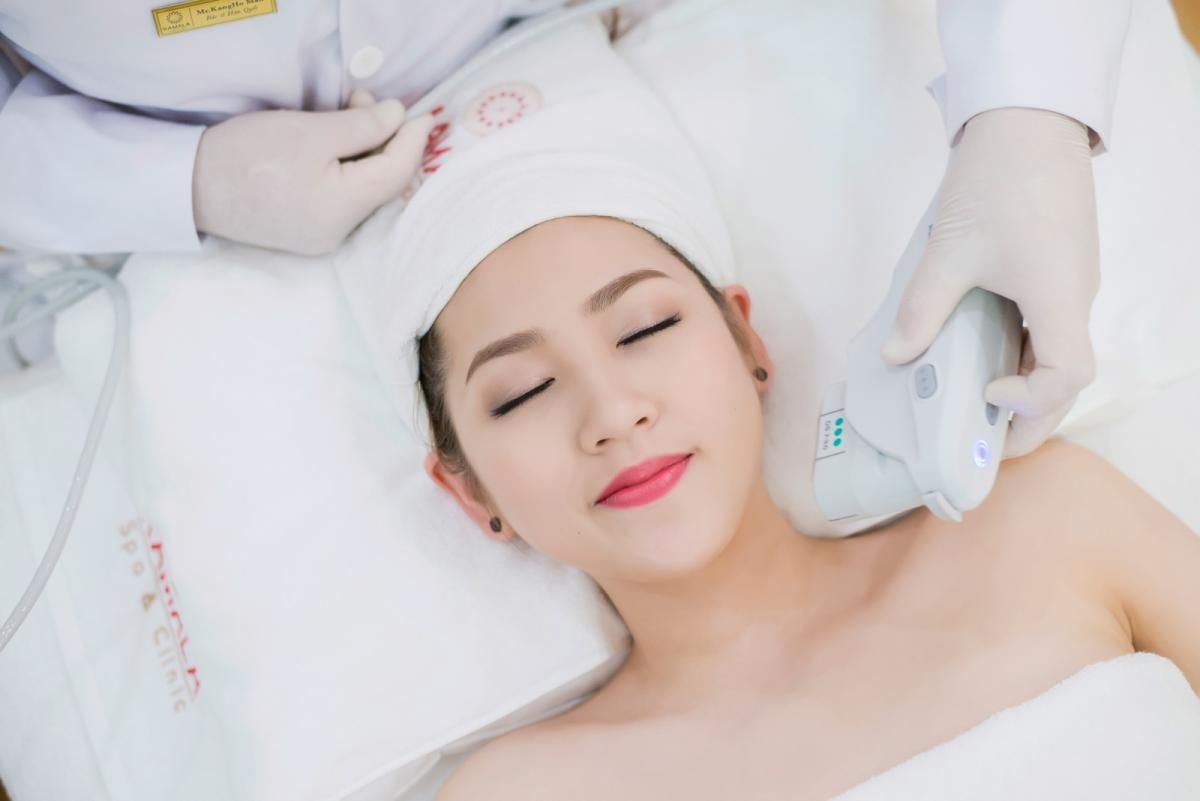 Credit: Kamala
A treatment that is non-invasive and has no downtime, Ultherapy is effective in skin tightening to lift droopy eyelids, fill in wrinkles, reduce the appearance of eye bags, and tighten sagging skin on the cheeks and neck area. It triggers the body's regenerative response to produce collagen for firmer skin and a more radiant appearance.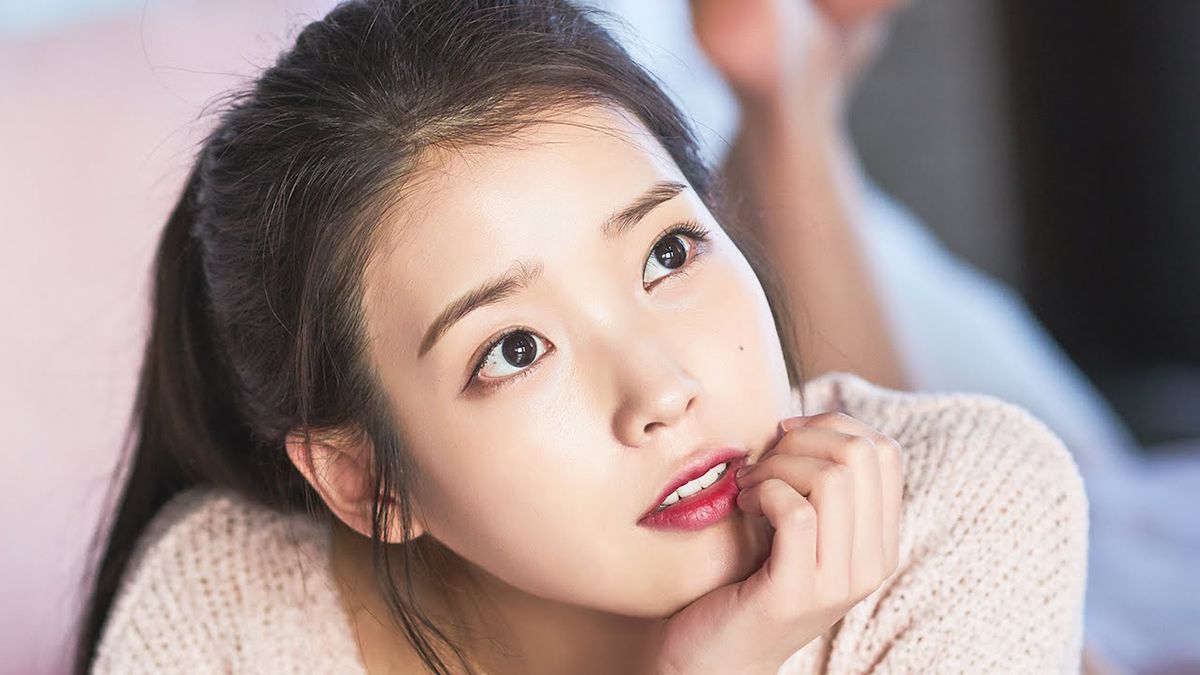 Credit: Youtube KOCFtv
Now that you know it is possible to achieve that celebrity-worthy bare-faced look with medical treatments that can give you an au-natural lift as well as glowing, youthful skin without relying on heavy foundation or BB cream, It is perhaps time to junk those foundations, BB creams, contouring make-up, and step out with full confidence.
Halley Medical Aesthetics
277 Orchard Road #03-15
Orchard Gateway
Singapore 238858
Opening Hours
10:00 am - 9:00 pm Daily
Contact
Tel: +65 6737 8233
Page 1 of 256
<<
Start
<
Prev
1
2
3
4
5
6
7
8
9
10
Next
>
End
>>