Beauty
Tuesday, 25 April 2017 13:15
We look forward to lunch time with our colleagues after a hectic morning at work, and walking to the cafe opposite or the neighbouring coffee shop is almost an everyday activity we do. However, do you know that the mid-day lunch time sun can damage your skin?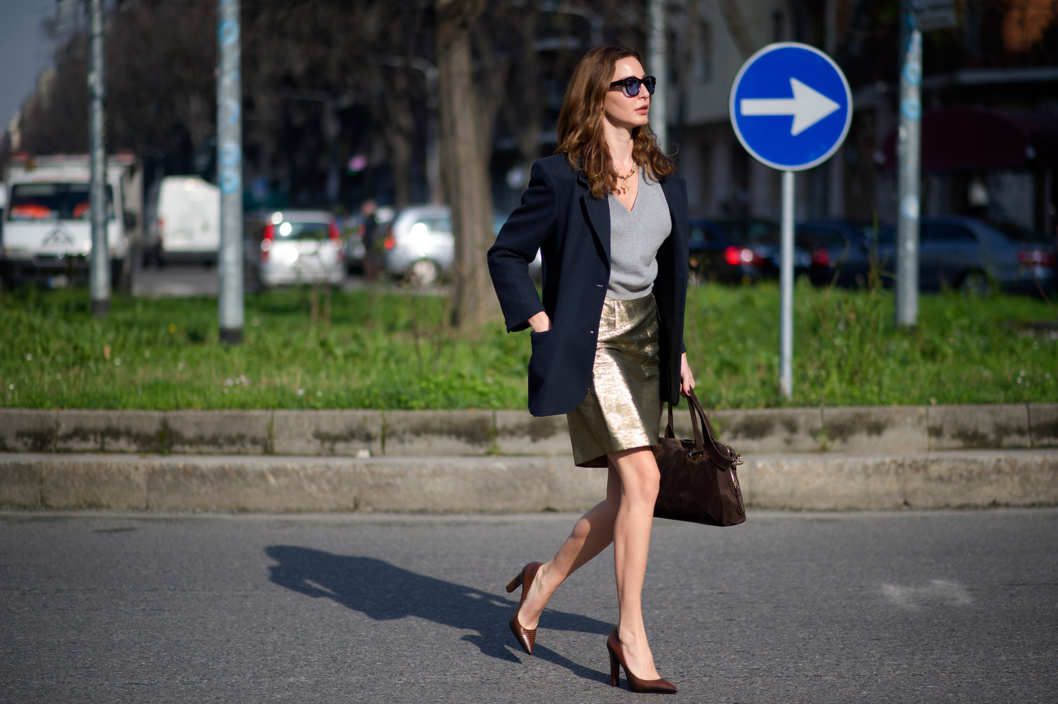 Credit: NY Mag
The next time you step out of the office for lunch, remember that a 10-minute exposure to mid-day sun is enough to cause skin damage. In fact, UV levels are at its peak during lunchtime between March to June. According to SK-II's latest Atmosphere Study, 80% of skin damage is caused by external aggressors, and less so by genetic factors. That should sound an alarm to us to take good care of our skin and protect it from the no. 1 cause of skin ageing -- UV rays. UV rays cause photo ageing like fine lines, wrinkles, pigmentation and loss of skin elasticity, and skin sagging and since prevention is always easier than reversal when it comes to skin health, give your skin the protection when it is needed.
Is sunscreen enough?
It is only common sense to apply sunscreen, one of the easiest steps that most of us have incorporated into our skin care routine, but to our disappointment, sunscreen alone is not enough.While a common worry is that skin damage is caused by UV rays,SK-II's latest Atmosphere Study also found that our skin can also be affected by factors like infrared light and pollution, which can also cause skin irritation, roughness and skin ageing.
SK-II NEW Atmosphere Airy Light Emulsion SPF30
As part of the SK-II whitening range, the NEW Atmosphere Airy Light Emulsion SPF30 was designed to create a holistic layer to combat visible ageing signs such as wrinkles, spots and dryness that are caused by UV rays and infrared light.
Protects skin from darkening under UV rays.*
Protects skin from redness when exposed to UV rays.*
Provides coverage to help shield skin from pollution and IR.
Improves skin's fairness after 7 days of use*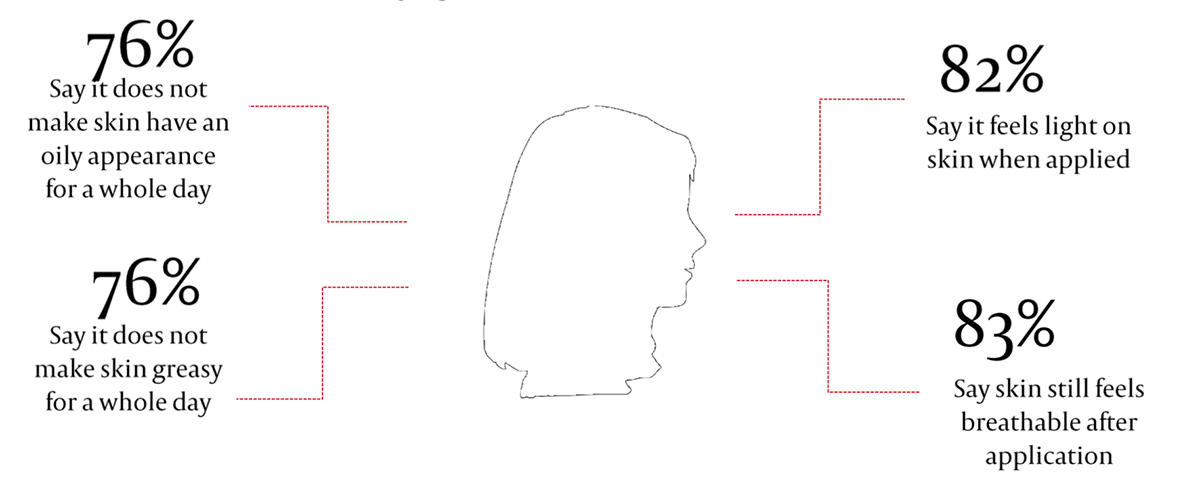 A complete approach to crystal clear skin with SK-II's NEW UV: Atmosphere
SK-II's Atmosphere Airy Light Emulsion SPF30 and Atmosphere CC Cream are best used together with the Facial Treatment Essence and GenOptics Aura Essence.
Available at all SK-II counters.
*According to P&G studies (CT11-037)
Monday, 24 April 2017 12:24
The unicorn craze is everywhere and it has infiltrated our favourite coffee joint too.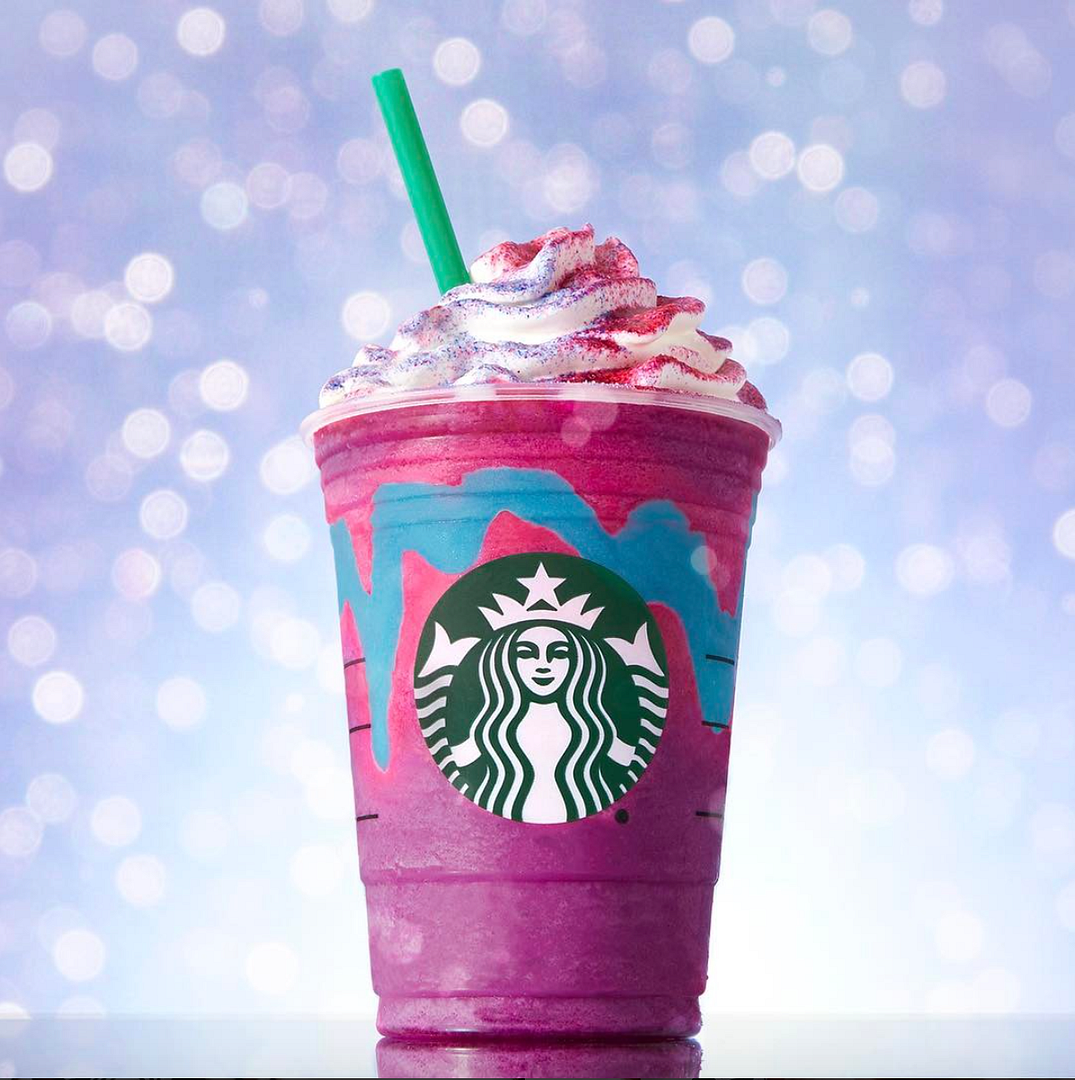 Credit: Instagram Starbucks
The Starbucks Unicorn Frappuccino was all over Instagram and that prompted many Singaporeans to attempt an order of it at our local Starbucks joints. However, to the dismay of many, this colourful drink is not available in Singapore and it is a limited-time-only frappuccino that is only available in the United States and Mexico.
According to what we heard over the internet, the drink doesn't taste as good as it looks though. But regardless, many ordered the Unicorn Frappuccino just to Instagram it. And, the Unicorn Frappuccino has invaded the beauty scene as well and it is definitely not a surprise to us!
Let's take a look at all the Starbucks Unicorn Frappuccino inspired beauty looks that are as magical as you can imagine.
Friday, 21 April 2017 15:38
Who wouldn't want a set of healthy and beautiful nails, but not everyone of us is blessed with it. Some of us were born with naturally thin nails that break easily, while the others have dry and damaged nails because we subject them to too many chemicals, be it detergents or gel polishes.
3 of us from Team MyFatPocket were selected to take on a 7-day Moisture Rehab challenge because of our dry and damaged nails. Watch the video below to see how it fared and what's our verdict on the new Sally Hansen Moisture Rehab.
Read more: Ways to Save Your Dry and Damaged Nails
Thursday, 20 April 2017 10:33
Applying eyeliner is already a huge struggle in itself and having monolids made it even tougher.
Credit: Youtube Dasha Kim
Credit: Youtube Dasha Kim
However, do not be discouraged. Makeup artist Dasha Kim showed us how we can perfect eye makeup for our beautiful almond eyes with this makeup tutorial here. With a step-by-step guide from eyeshadow to eyeliner and false lashes, pick up the tips and tricks to define and open up our monolid eyes.
Wednesday, 19 April 2017 07:00
Mention facelift and chances are, the thought of a surgeon's scalpel, heavy bandages, and long recovery time comes to mind. But did you know the advancement of minimally-invasive treatment such as threadlift can give you an alternative if an invasive surgical facelift is not your cup of tea?
Credit: She's in the Glow
Using threads to lift the face, neck, and nose
Threadlift is a non-surgical face lifting technique that uses synthetic absorbable threads to contour and rejuvenate the face. There are two main types of threads – Silhouette Soft and polydioxanone (PDO) threads, which are commonly used in cardiovascular surgery.
Silhouette Soft is a thread made of Poly L-lactic Acid (PLLA), which has cones made of the same material attached to the thread for anchoring the thread to the skin.
PDO threads go by a variety of names, including Ultra V Lift, ART Lift, and DuoLift. Made by Korean companies, they use tiny hooks or barbs within the threads for anchoring. They are particularly suitable for nose threadlifts. These absorbable threads act as scaffolds to contour and lift the desired areas like the jawline, cheeks and mid-face, eye area, and neck. The threads are fully absorbable and they stimulate the skin over time to generate its own collagen for a long lasting, natural-looking lift.
Other than contouring the face for a more youthful look, threadlifts can be used to enhance the nose bridge, making the nose sharper and lifted.
During treatment, the thread is inserted about 5mm under the skin with a thin yet flexible cannula. The cannula gently pushes aside the skin to minimise discomfort and bruising. No incision of the skin is made. Once the threads are inserted, they can be tightened as desired. The ends of the suture are cut off; no stitches are necessary. When inserted in the right place by an experienced medical aesthetics doctor, the skin on the face is tightened, creating a slimmer, more sculpted 'v-shape' appearance.
PDO nose threadlift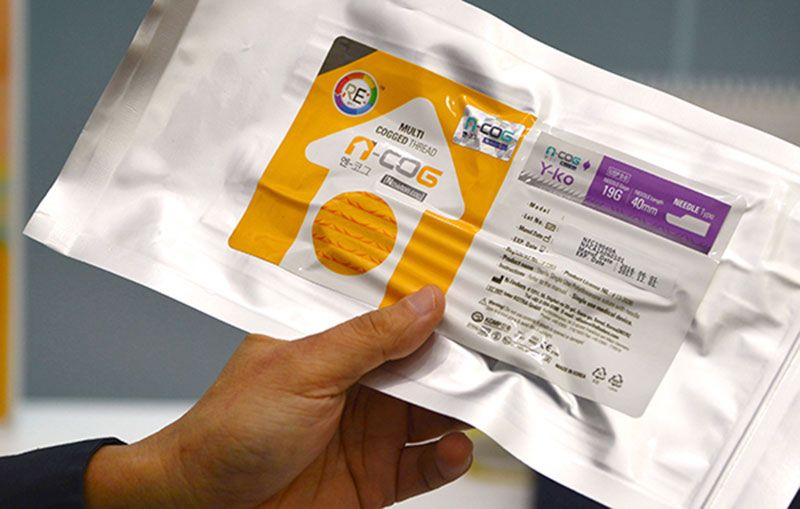 During a PDO nose threadlift procedure, the threads lift and shape the nose for a natural, lifted appearance. The threads can also be used on the tip of the nose for a more pointed and heightened look. As with a facelift using threads, the nose threads are naturally absorbed by the body.
Liquid facelift with dermal fillers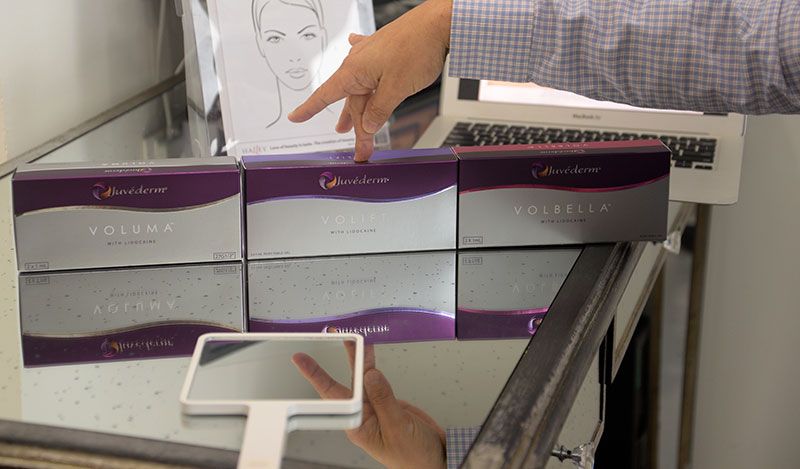 Fine lines and wrinkles are not the only visible signs of aging. Our cheeks will start to sag due to bone resorption. This natural loss of bone mass leads to age-related midface volume loss, and the solution comes in the form of a liquid facelift.
Liquid facelift uses hyaluronic acid dermal fillers to volumise the cheek area again using hyaluronic acid fillers like the Juvederm range of fillers. Doctors may also inject the fillers into other areas like the marionette lines and forehead area to rejuvenate the face. Hyaluronic acid is a substance that is naturally present in our body. It is responsible for keeping the skin looking healthy and hydrated.
As we age, however, the level of hyaluronic acid in our body decreases, resulting in dull skin texture and the appearance of fine lines and wrinkles. Other types of fillers like Sculptra and Radiesse stimulate our body's own collagen to help plump up the skin.
Combining threadlift and liquid facelift results in a lifted and more contoured appearance that is natural looking. Additionally, it will leave skin looking more youthful and healthy. Both therapies may even be combined with Ultherapyand botulinum neuromodulators like Botox, Dysport, and Xeomin for more dramatic results.
Happy lifting everyone!

Halley Medical Aesthetics
277 Orchard Road #03-15
Orchard Gateway
Singapore 238858
Opening Hours
10:00 am - 9:00 pm Daily
Contact
Tel: +65 6737 8233
Page 1 of 268
<<
Start
<
Prev
1
2
3
4
5
6
7
8
9
10
Next
>
End
>>