Beauty
Thursday, 23 March 2017 07:00
I did a Nose Threadlift.
With Korea setting as trend leader, it's getting a lot more common to do Aesthetic Treatments these days and people are a lot more open-minded to seeking improvements to their facial features.
Are you unhappy with your chubby face? Are you unhappy with your nose? OR do you want a more perfect, symmetrical face? Regardless of your gender, female or male, we the younger generations are all at our vainest, wanting to take over the social media world.
Therefore, if you'd like to know more about doing small harmless Aesthetic Treatments (with no surgery involved), you can take my experience as a mini-reference!
Recently, I went for my virgin Aesthetic Treatment, being very open-minded, I did a Nose Threadlift spontaneously!
All thanks to My Fat Pocket team, I was able to get linked up with Charismata Aesthetics.
For people who do not know me well, I've always had a FLAT nose. And when I caps in the word flat, I meant very flat. How flat? Being hit by a soccer ball in my face during my secondary school days is no biggie at all. Reason being, I have either no nose bridge/ the bone is really very soft!
Therefore, when I went for the treatment, I knew that my nose is finally going to be "rescued". Once I arrived at the clinic, I did a pre-treatment consultation with Dr Lian. Dr Lian explained to me the procedures, and have a good look at my (flat) nose.
To begin with, I have no fear, I already read up about the process online and have a really good mind preparation for the tread lift. However, I guess Dr Lian still did a good job of explaining to me in details, which also helps make me feel at ease.
With supporting pictures, I'm going to explain how the process work.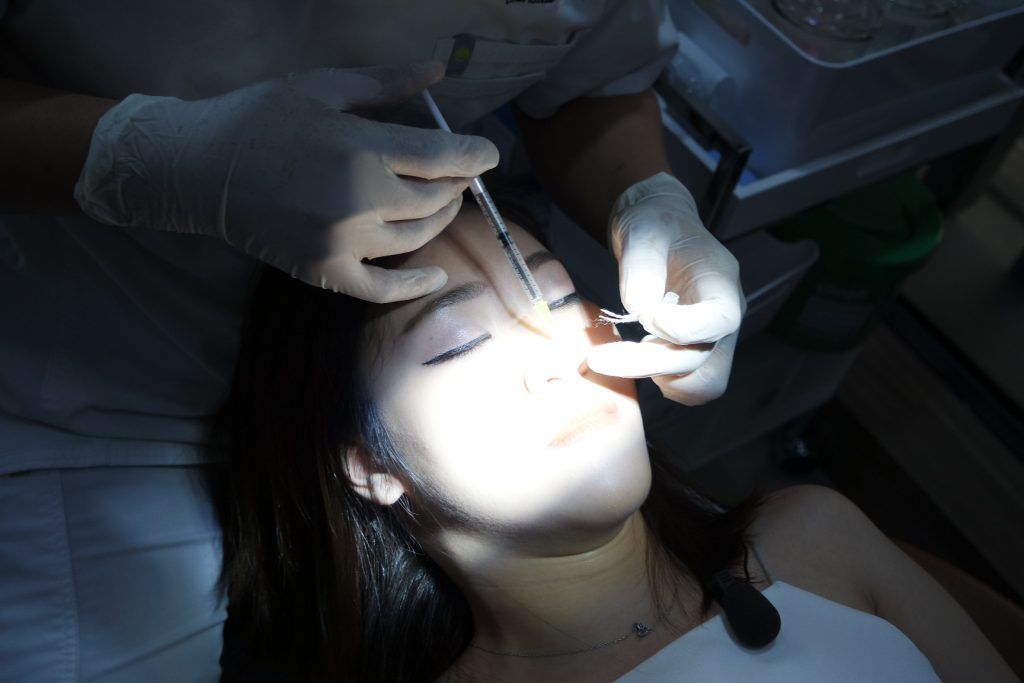 First, I've been injected with at least 4 anaesthetics jabs into my nose. And before the medicine will actually work, you should be expecting some pain (very minor, like a normal injection). And for this pain, I only rate it 2/10, or even 1/10 if you are very used to injections! It takes about 10 minutes for this process.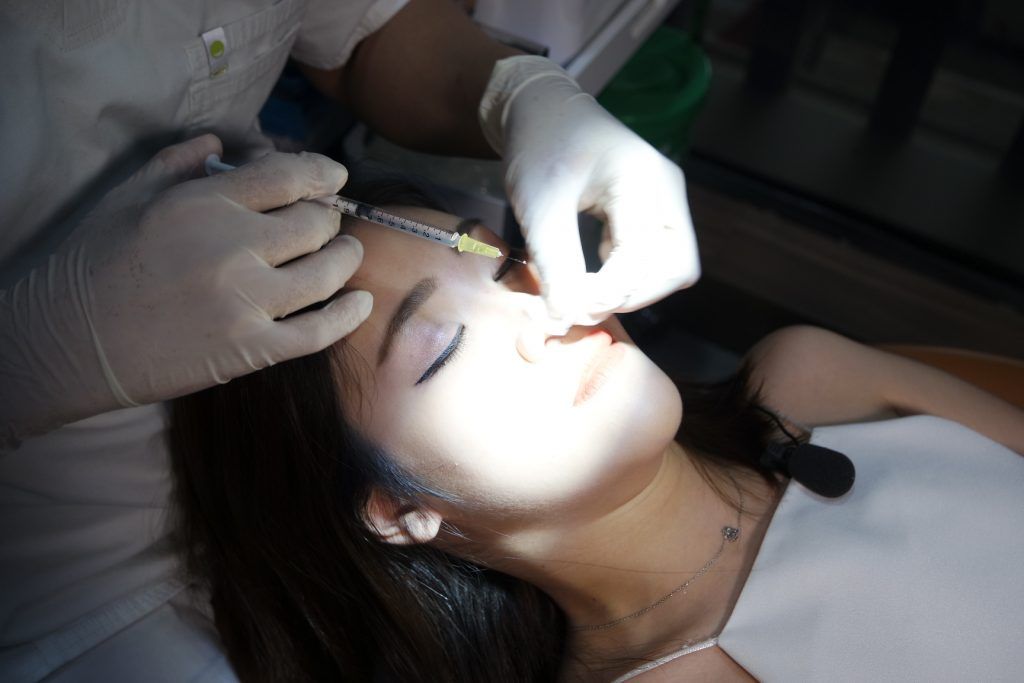 The next moment, I can't feel my nose anymore. The anaesthetics had "sink in" and it's time for the procedure. As I mentioned, that I have literally no nose br
idge, Dr Lian had then decided to place all 4 threads to "create" a nose bridge.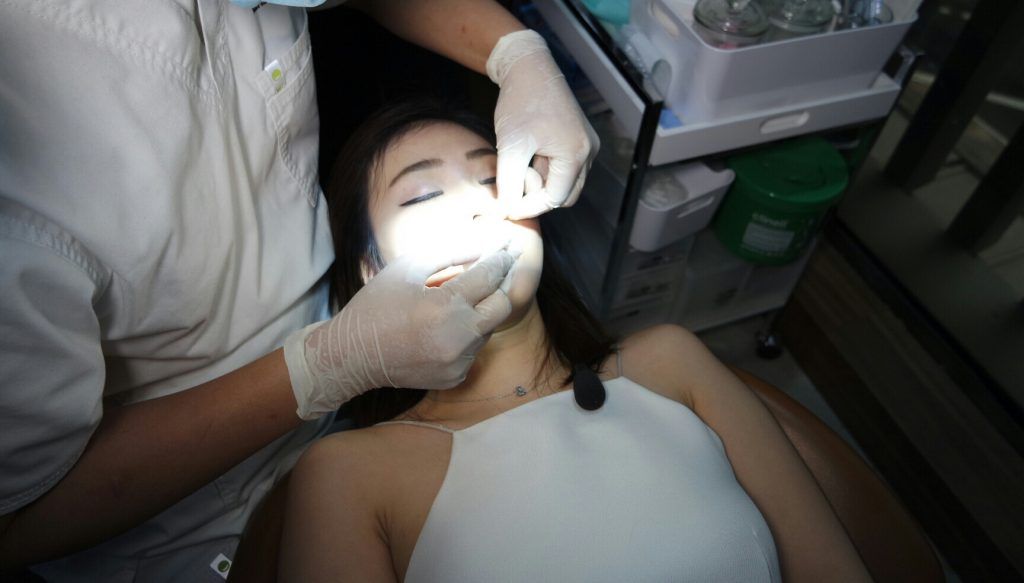 Of course, I can't see what is going on yet, and I can only feel the movement of Dr Lian pushing the threads up my nose. You won't feel any pain at all! And this procedure took about another 10-15minutes. Then, we're done!
Can you see the NOSE BRIDGE???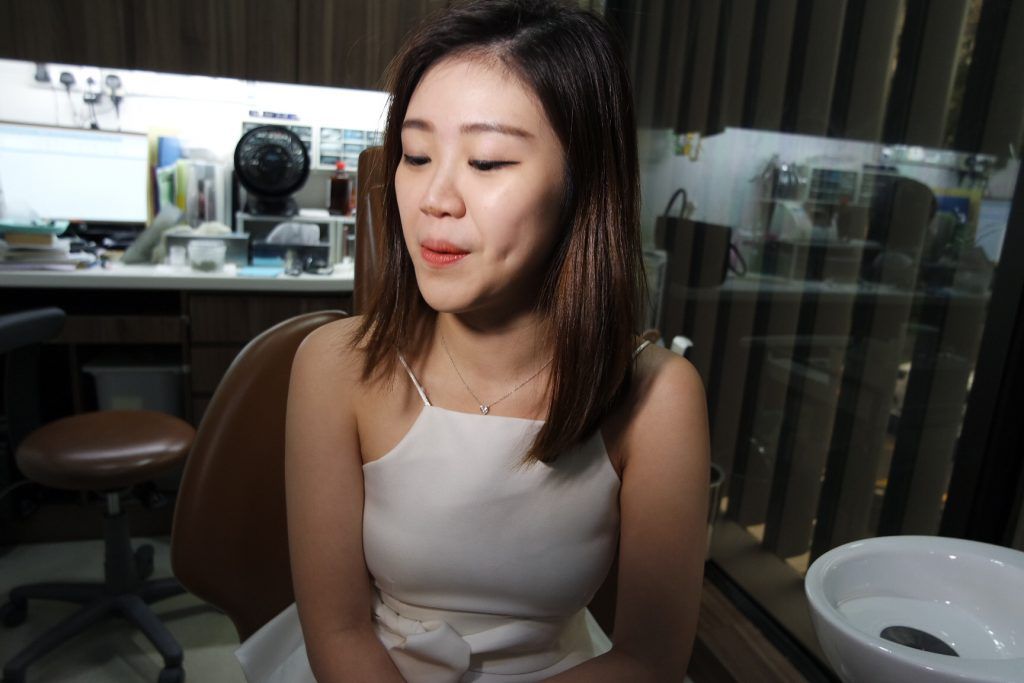 I was blown away by how obvious my nose bridge is right now, as compared to before. And I am definitely pleased because of how natural it looks even from the side.
These photos are taken right after the threadlift, there is no downtime, except for the fact that I have to keep the plaster on, at the bottom of my nose, for 1-2 days.
Here, for comparison, this is my nose before the treatment, nothing, no nose bridge at all!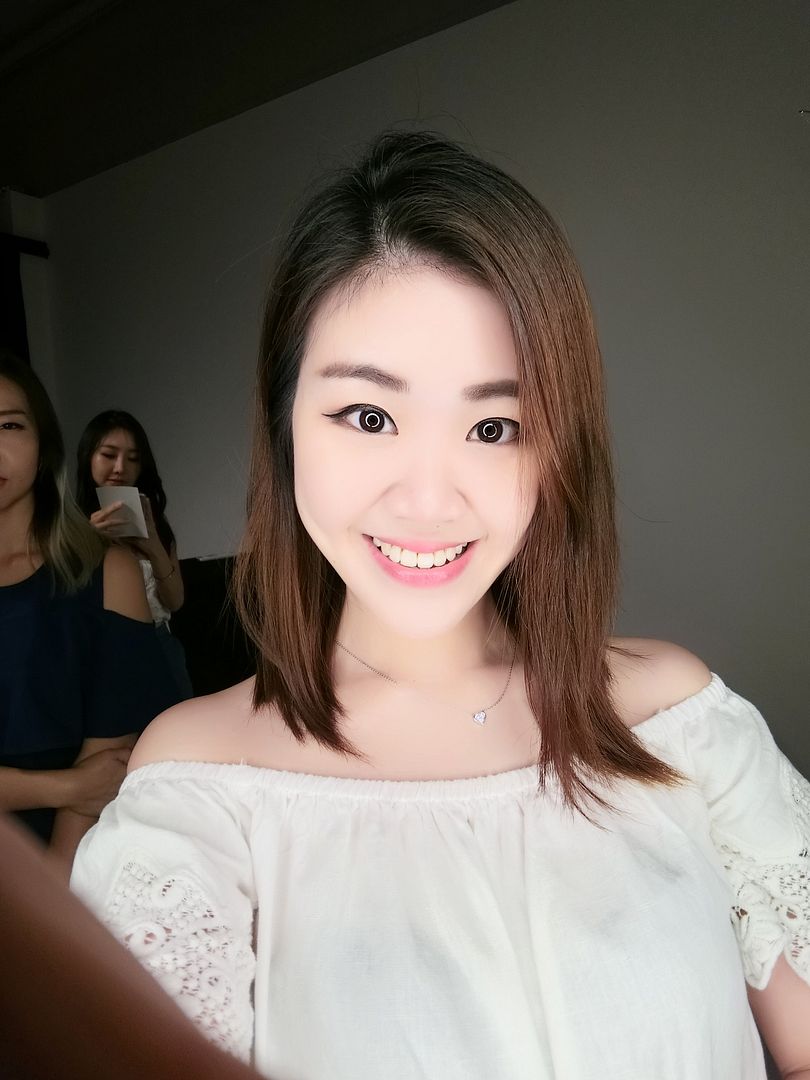 And then, look at it now! Proud*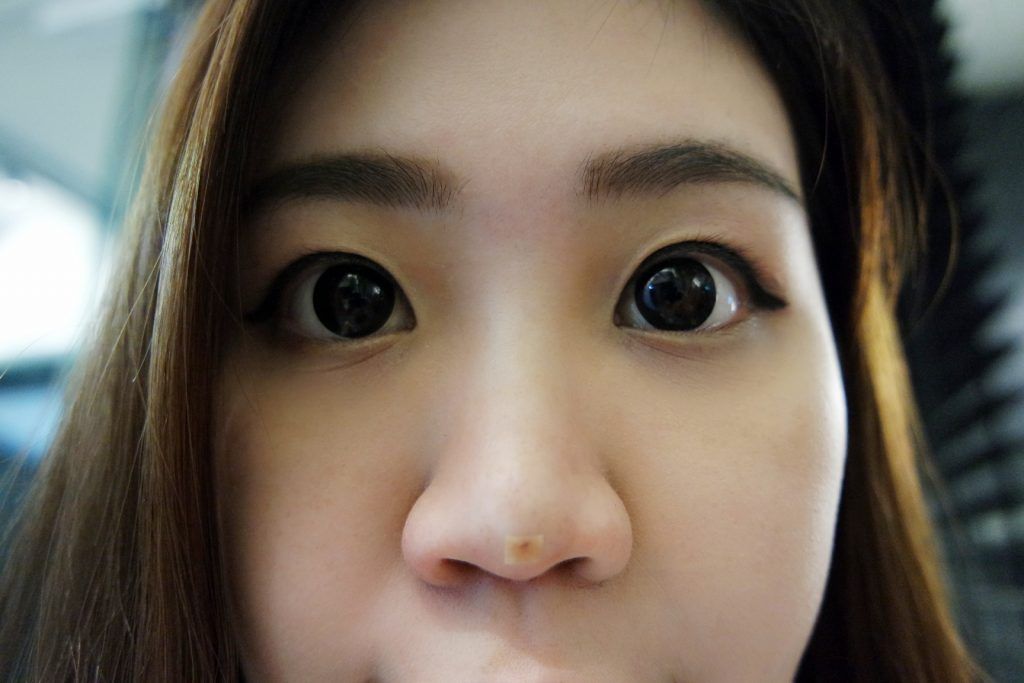 About the pricing, the treatment that I did is <$2000. The threads that they use are thicker that many other clinics which offer a lower pricing, and is able to last me about 2 to 3 years. That is a really long time? So don't get swayed by lower pricing, do your research!
If you're interested to do the same nose thread lift, or are looking to do other simple Aesthetic Treatments, do feel free to look for Dr Lian at Charismata Aesthetics for a consultation! I personally think that he is really professional, meticulous and good at the treatments.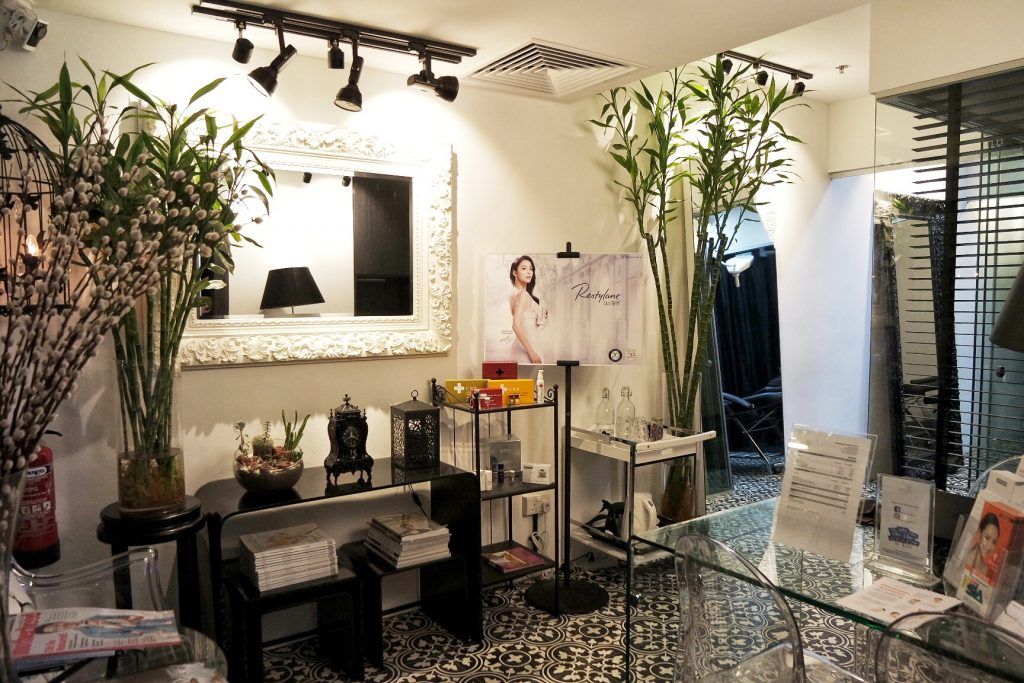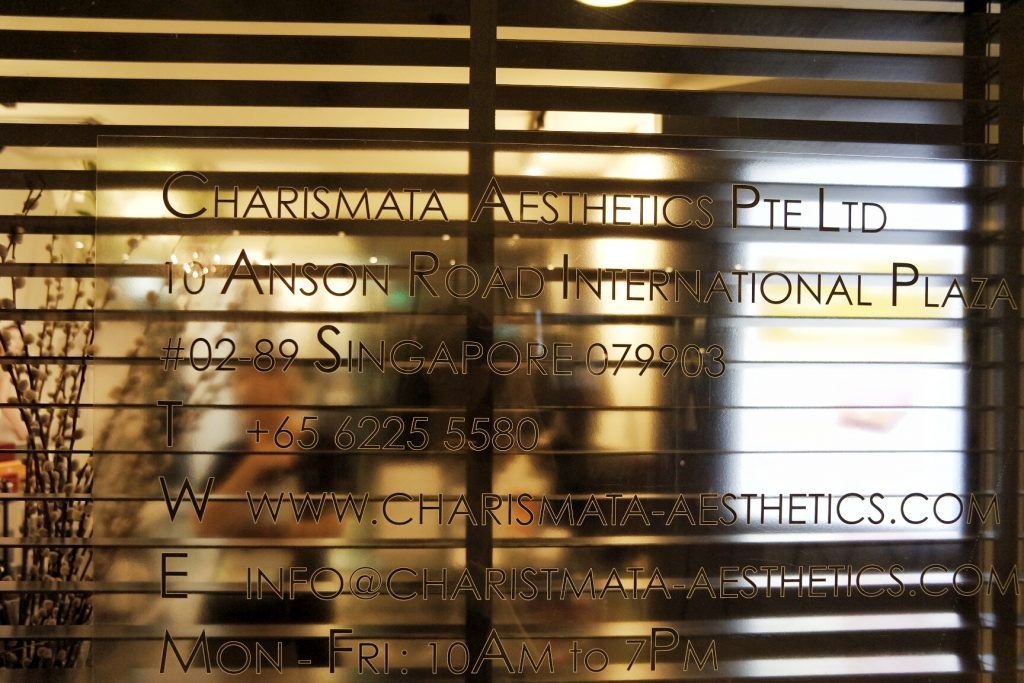 Charismata Aesthetics is located at International Plaza, Level 02-89.
Post treatment,
Day 1: I feel slight aches at my nose bridge, like muscle aches, but definitely bearable.
Day 2: Cautious but I don't feel pain and is rather natural.
Day 3 onwards: It felt so normal and a part of me now.
Definitely worth the investment!
Oh, and MFP will be uploading a video of my treatment process so keep a look out for it! I'm really excited to see the video myself!
Wednesday, 22 March 2017 15:41
Taeyeon was the most talked about artist during MAMA's last December. Not just for her talents, but also for the gorgeous makeup she rocked that night.
Credit: soshiindonesia
Her sultry burgundy makeup was copied by many and we thought that it was perfect for a night out, be it for a date with your partner, or a girls night out to party. Nicqueen recreates this flawless MAMA red carpet look in the video below so tune in to pick up all the tips and tricks now.
Tuesday, 21 March 2017 07:00
When you think about signature beauty looks, we're guessing icons like Marilyn Monroe, Brigitte Bardot, and Twiggy come to mind. But a steady aesthetic isn't relegated to old Hollywood stars. Just look at Ariana Grande.
Credit: JEFF KRAVITZ/AMA2016/FILMMAGIC
Since breaking out of the Nickelodeon mold and settling into pop superstardom, the songstress has become almost as famous for her high ponytails and cat-eyes as she is her vocal chops. But there are a few things Grande always does that fly under the radar. For example: carefully-placed highlighter, bubblegum-pink lips, and a modern take on eye makeup. Oh, and let's not forget her expertly-applied body makeup. Want to see all the trends the singer has on constant rotation? Check out the slides ahead.
1. A Well-Placed Glow
Ariana Grande loves a glowy, luminous finish just as much as the next A-lister, but she doesn't just highlight her cheekbones — she highlights her nose, too. This technique is used by makeup artists to elongate the nose, making it appear higher and slimmer.
Credit: ALLEN BEREZOVSKY/GETTY IMAGES
Grande opts for a touch of nose highlighter on the red carpet and IRL — and it couldn't be easier to copy. Simply grab your go-to luminizer and tap it onto the tip of your nose, blending as you go. Make sure to highlight your cheekbones, too, so your whole face has a similar glowy effect.
Credit: VIA @ARIANAGRANDE
2. Super-Sleek Hair
We all know that high and half-ponies are Grande's go-to hairstyles, but the star also always gravitates toward sleek textures over wavy ones.
Credit: VIA @ARIANAGRANDE
Grande's hair is naturally curly, so to achieve her polished 'do, she definitely keeps a good straightener, shine serum (we like this one), and a few extensions in the mix.
Credit: JEFF KRAVITZ/AMA2016/FILMMAGIC
3. Body Gleam
When it comes to red carpet appearances, Grande can almost always be found in body makeup. Sometimes, it's in the form of a spray tan; other times, just a bit of foundation contoured down her neck. The result every time? A shimmery décolletage.
Credit: C FLANIGAN/FILMMAGIC
After months of hiding under turtlenecks and puffy jackets, chances are your chest and face don't match (especially if you're a fan of bronzer). Instead of shelling out for a professional spray tan, opt for gradual self-tanners or body makeup to even things out — just make sure to blend to avoid lines and streaks.
Credit: JASON MERRITT/GETTY IMAGES
4. Modern Mod Eyes
Grande is partial to good ol' winged liner. But we're not talking thin kitten flicks à la Gigi Hadid or Alexa Chung — the singer opts for thick, retro wings that make her big brown eyes and long lashes the focus.
Credit: VIA @ARIANAGRANDE
To make her typical wings a bit more sultry, Grande often slicks a bit of black kohl onto her waterline. To finish off the look, she reaches for a pair of gossamer falsies to further emphasize her eyes.
Credit: JON KOPALOFF/FILMMAGIC
5. Bubblegum Pinks
We've seen Grande sport burgundy and crimson shades on the red carpet, but in her day-to-day life, she's almost always wearing a layer of matte pink lipstick.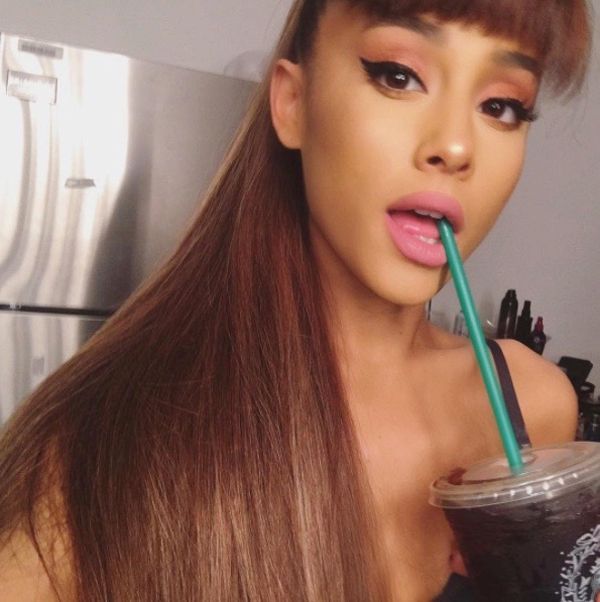 Credit: VIA @ARIANAGRANDE
The effect is similar to a nude but has a little but more punch. Thinking of rocking a similar hue? Try MAC's Saint Germain lipstick.
Credit: VIA @ARIANAGRANDE
By MI-ANNE CHAN
This article first appeared in Refinery29.
Friday, 17 March 2017 08:00
Things can't get any sweeter than this. Get ready to be charmed by the pastel-themed whimsical limited edition ETUDE HOUSE Wonder Fun Park collection.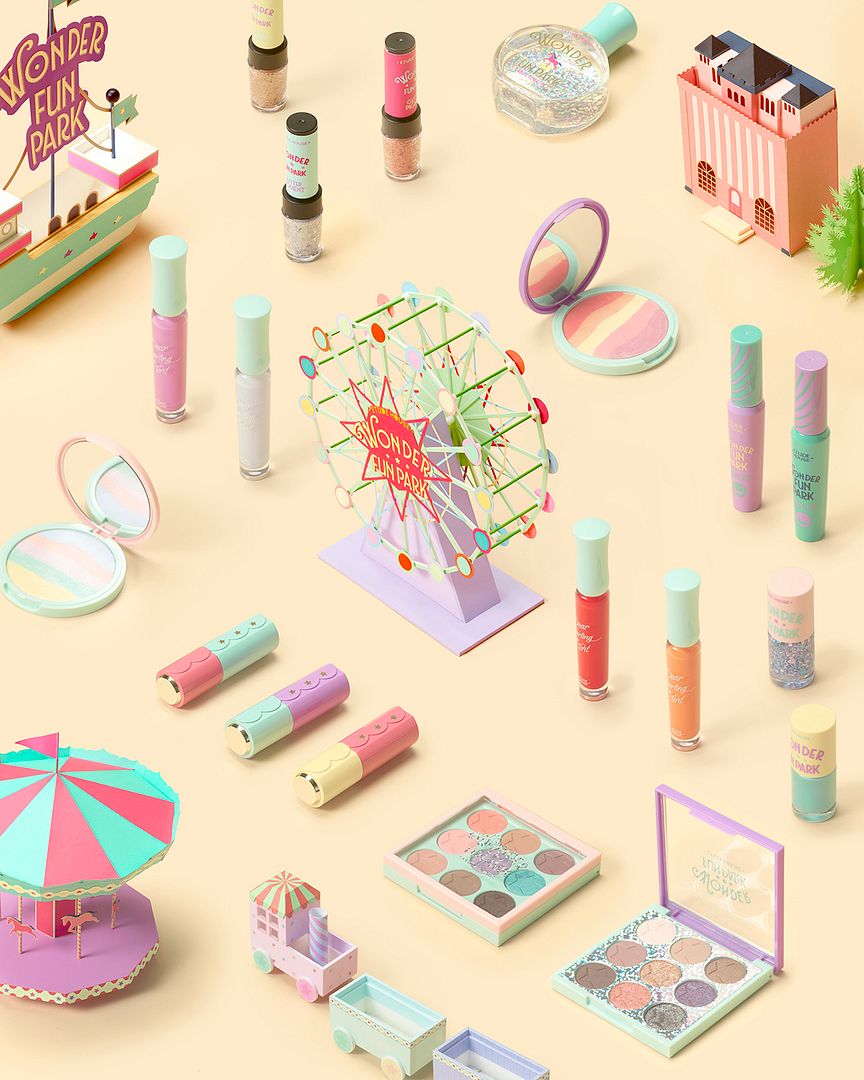 Filled with shades of soft pastels, bright shimmers and sweet vibrant colours to take you from cotton candy–sweet day looks to shimmery splendid night looks, the ETUDE HOUSE Wonder Fun Park collection has got everything you need from sweet eyeshadow palettes to mascaras, glitter pigment, candy-coloured blushers, highlighters, lip colours, fragrances and beauty tools.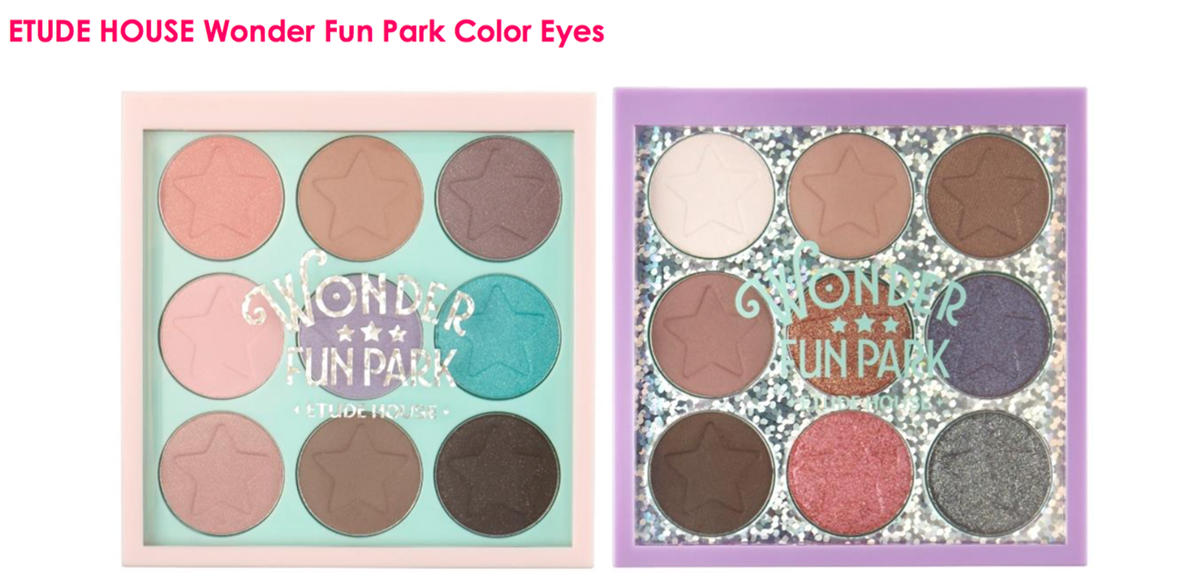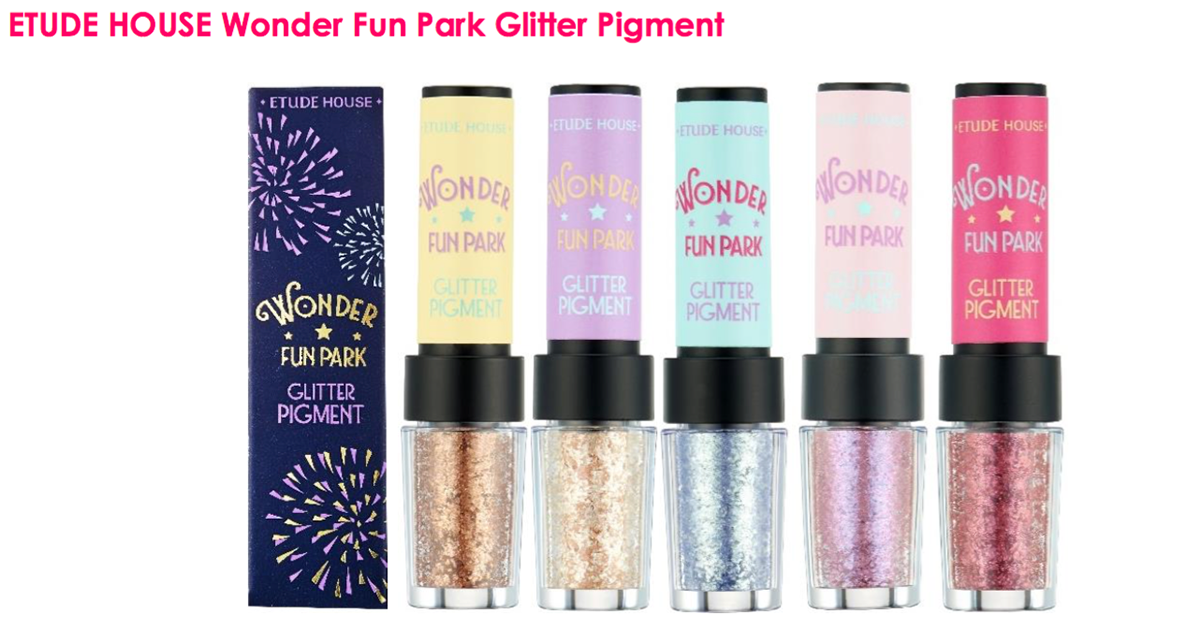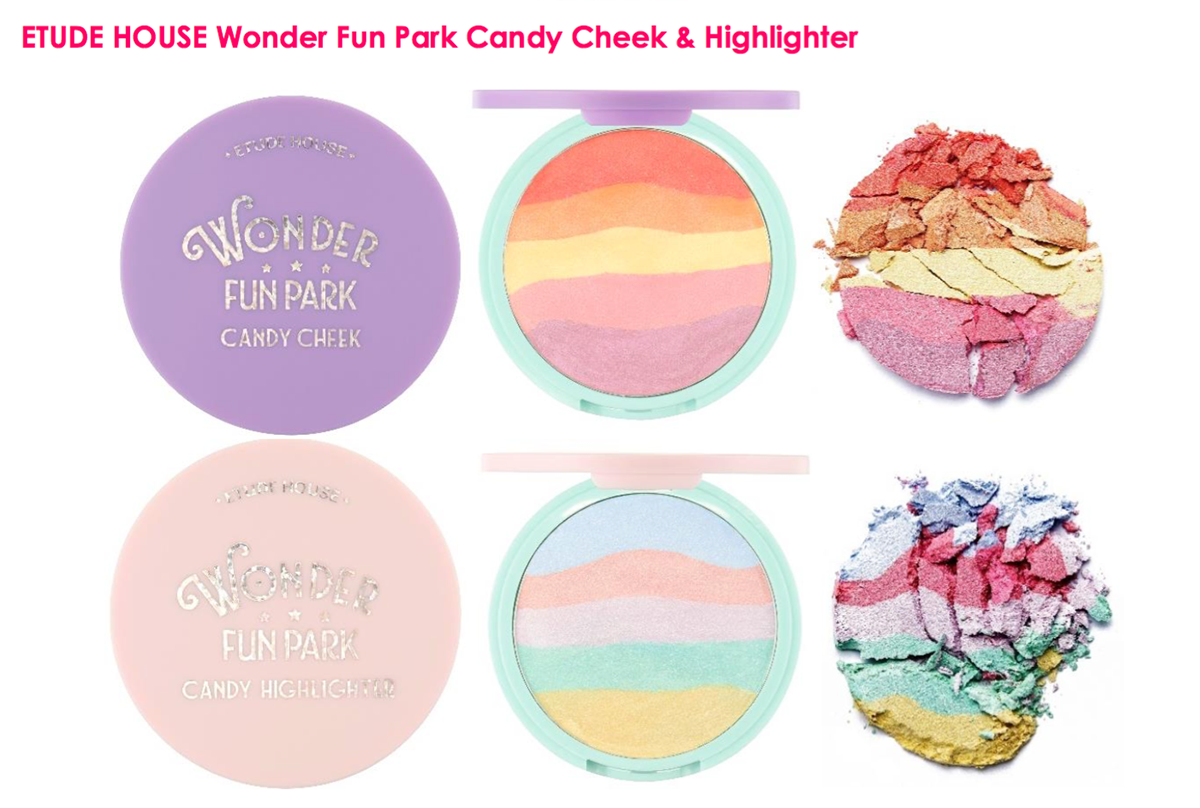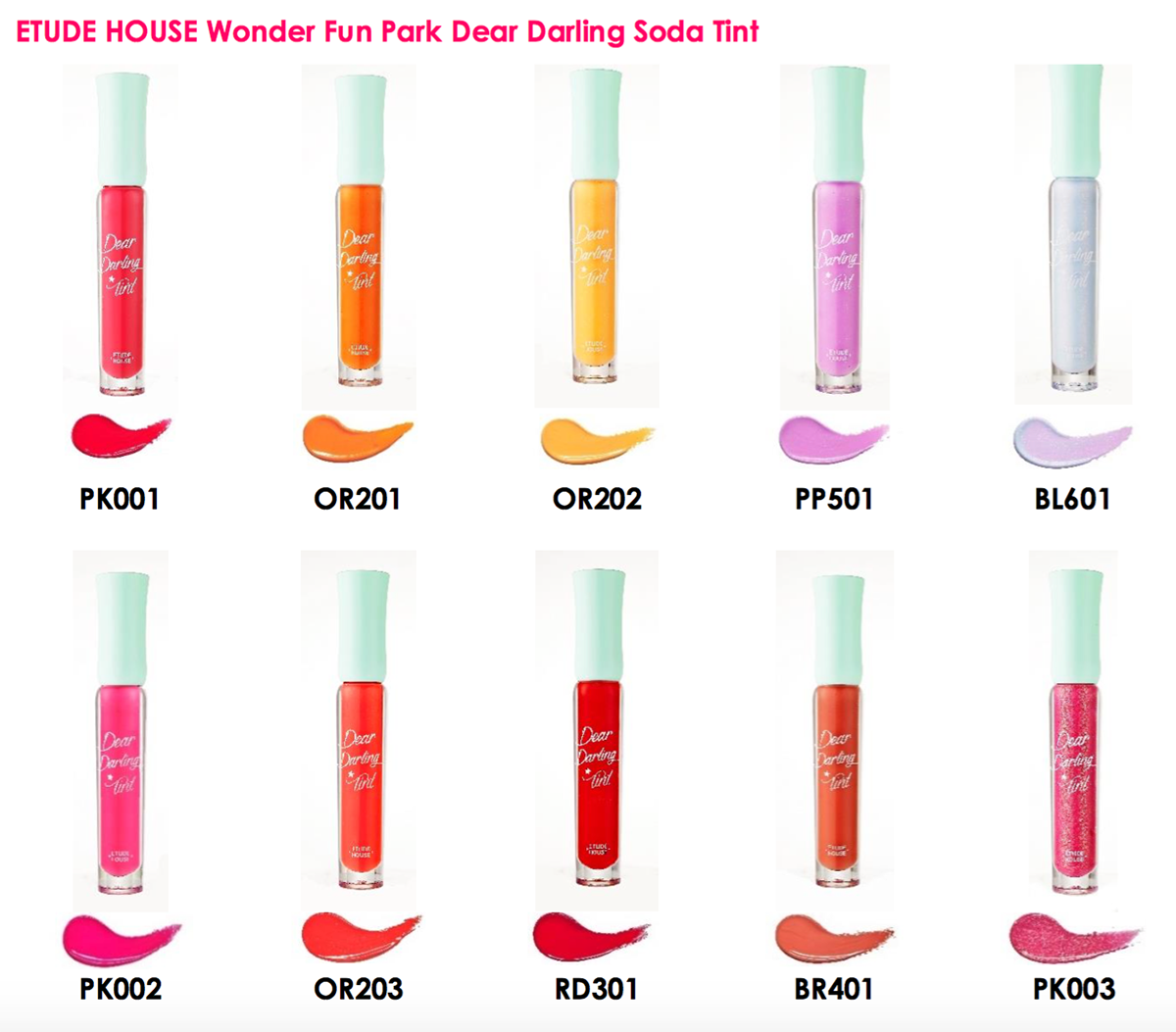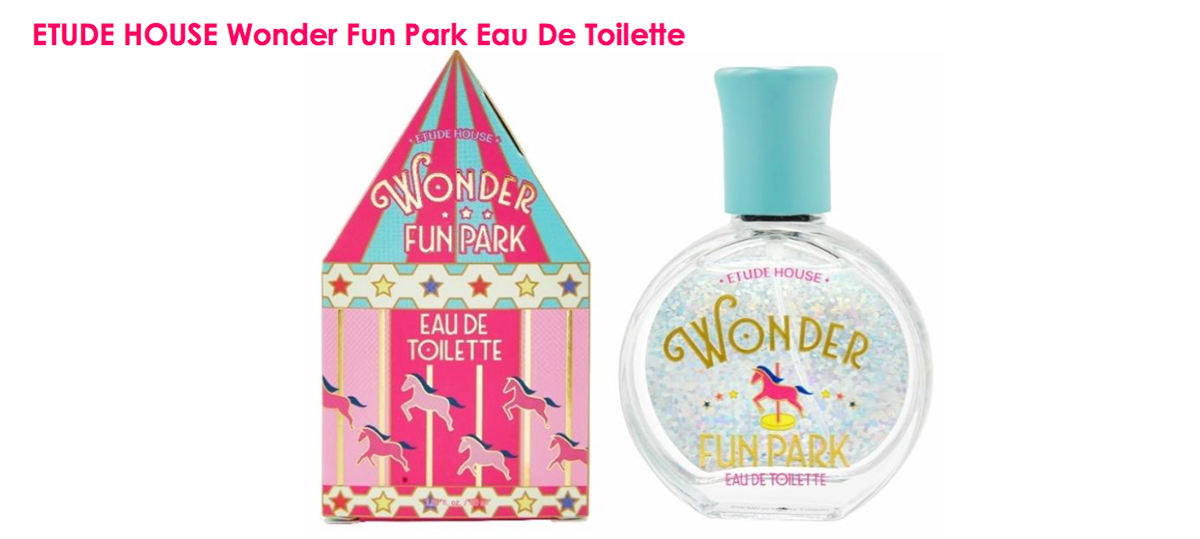 What you need to create the day look: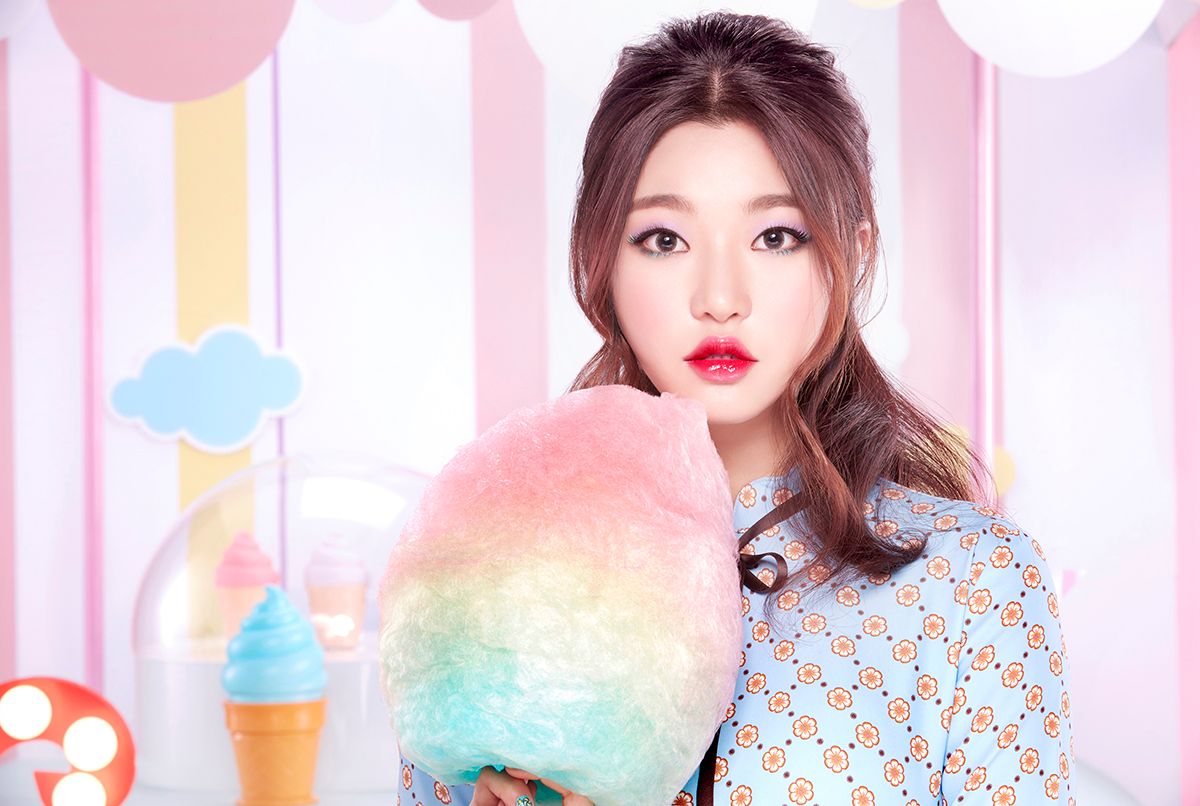 Eyes:
ETUDE HOUSE Wonder Fun Park Color Eyes #01
ETUDE HOUSE Wonder Fun Park Lash Perm Curl Fix Mascara Swing Mint
ETUDE HOUSE Wonder Fun Park Lash Perm Curl Fix Mascara Pang Pang Purple

Face:
ETUDE HOUSE Wonder Fun Park Candy Cheek
Lips:
ETUDE HOUSE Wonder Fun Park Dear Darling Soda Tint #PK001 & #BL601
What you need to create the night look: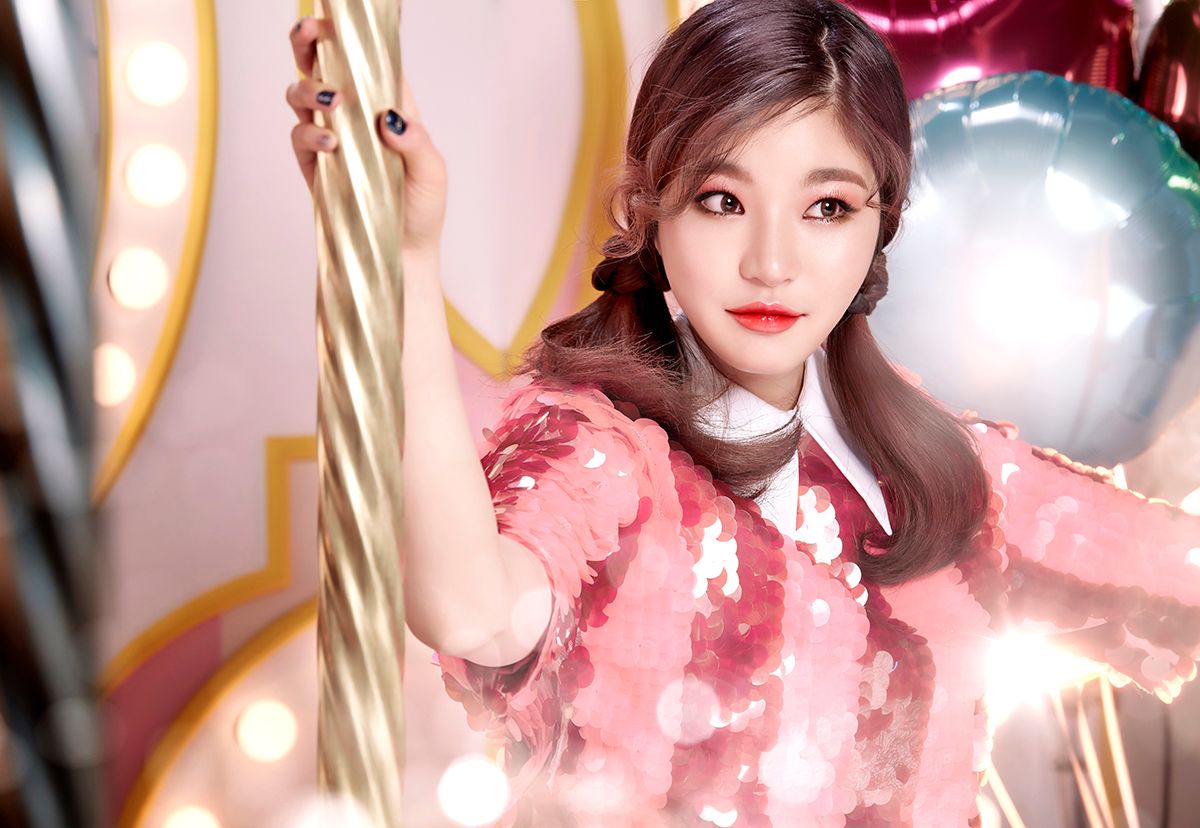 Eyes:
ETUDE HOUSE Wonder Fun Park Color Eyes #02
ETUDE HOUSE Wonder Fun Park Glitter Pigment #BE102
ETUDE HOUSE Wonder Fun Park My Beauty Tool Eyelash #PETIT WING
LASH BROWN, #ROLLER LASH BROWN
Face:
ETUDE HOUSE Wonder Fun Park Candy Highlighter
Lips:
ETUDE HOUSE Wonder Fun Park Dear My Blooming Lips Talk Chiffon #PK034
ETUDE HOUSE Wonder Fun Park Dear Darling Soda Tint #RD301
Availability
The ETUDE HOUSE Wonder Fun Park Collection will be available from 3 March 2017 onwards at ETUDE HOUSE stores island-wide.
Thursday, 16 March 2017 10:29
Aging is an unavoidable process. Our youthful mien and firm, supple skin will eventually disappear, and give way to wrinkles, folds, and saggy skin. While we know that aging and saggy skin comes hand in hand, what many do not know is that wrinkles, folds, and loose skin form on our face due to bone resorption.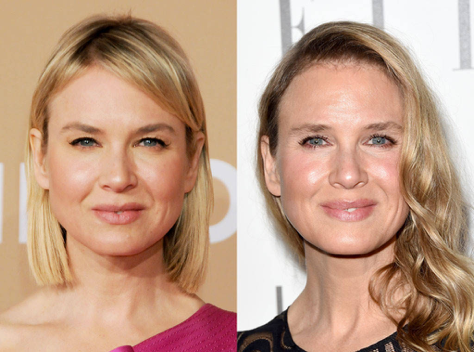 Renée Zellweger /Credit: E! Online
Bone resorption is the process in which bone mass is reduced as one ages, much like how older individuals get osteoporosis. The smaller skull combined with looser, collagen-depleted skin, which drapes on the skull, leads to wrinkle formation and sagging skin in the jowls, brow, and undereye areas. Photo-aging, which is skin damage and skin aging caused by intense and chronic exposure to sunlight, also contributes to the sagging and wrinkling of facial skin. That is why doctors cannot emphasize enough the importance of wearing sunblock.
Although we know that prevention is better than cure, there is just so much to deal with in our fast-paced life that we often forget to take care of our health and neglect our skin. Even celebrities are not immune to the impact of aging. Lindsay Lohan, Renee Zellweger, Britney Spears, Janice Dickinson, and Pamela Anderson are just some household names who have simply let time take its natural toil on their face. Not everyone wants to embrace the deep wrinkles, folds, and loss of volume that aging brings. If the sagging jowls, dark eye bags, and deep laugh lines bother you when you look into the mirror, then why not let medical technology help you slow down the aging process.
Aging gracefully with Ultherapy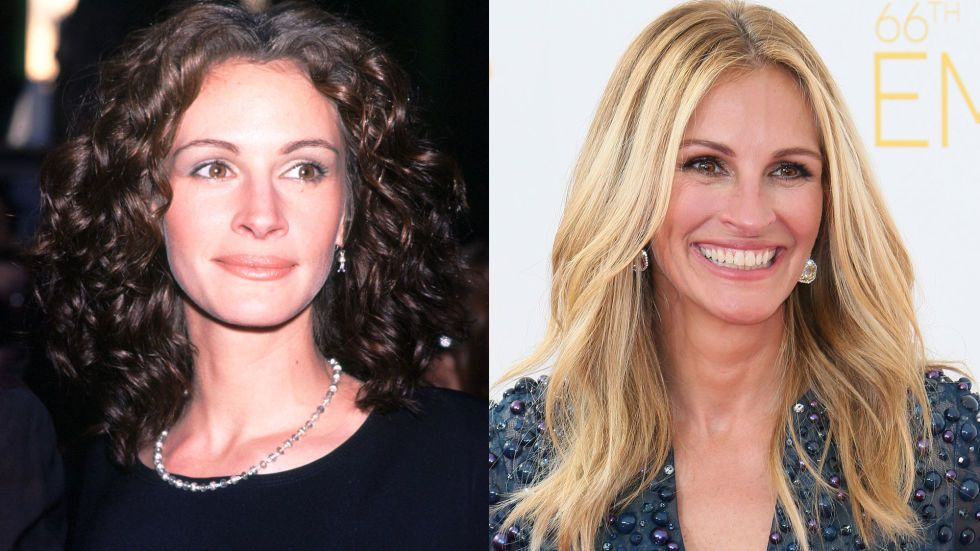 Julia Roberts aging gracefully. /Credit: Harper's Bazaar
Ultherapy is a non-surgical and no downtime treatment to reverse the impact of aging. It uses focused ultrasound energy to penetrate deep into our skin, going pass the epidermis and dermis layer to heat up our body's superficial muscular aponeurotic system (SMAS), which is a layer of muscles and connective tissue that is rich in collagen.
When this soft tissue is warmed up, collagen is produced thus firming up loose, saggy skin. This treatment is very precise as it penetrates the skin at depths of 4.5mm, 3.0mm, and 1.5mm to induce collagen production. The body's regenerative response is then triggered, rejuvenating collagen and resulting in a tighter firmer appearance. Ultherapy is not only suitable for mature patients but younger ones too, to treat troubled areas.
Here's what Ultherapy can do for:
Young patients to maintain firmness of the face and spot treatment of troubled areas like eyebags, cheeks/jowl area, and brows.
Mature patients to lift sagging areas due to aging. Also suitable for spot treatment of troubled areas like eyebags, cheeks/jowl area, brows, and neck.
A great time to start is now
Cate Blanchett /Credit: Harper's Bazaar
Whether you are in your 20s, 30s, 40s or even 60s, it is never too late to start loving yourself and pampering your skin. You can't help getting older, but you don't have to look your age!

Halley Medical Aesthetics
277 Orchard Road #03-15
Orchard Gateway
Singapore 238858
Opening Hours
10:00 am - 9:00 pm Daily
Contact
Tel: +65 6737 8233
Page 1 of 265
<<
Start
<
Prev
1
2
3
4
5
6
7
8
9
10
Next
>
End
>>