Beauty
Monday, 06 July 2015 07:00
Don't be a sweaty mess. Here, Baywatch-sexy summer must-haves.
Credit: Elle 
For shadow that goes the extra mile, invest in a cream formula—it stays put longer than powder and won't disappear the second you break a sweat.
Products to Try: Nars celebrates summer with new creamy duos in Burn It Blue (shown here) and Camargue. Yves Saint Laurent added two shades—Golden Sands and Riviera Blue (shown here)—to its Water Resistant Cream Eye Shadow collection.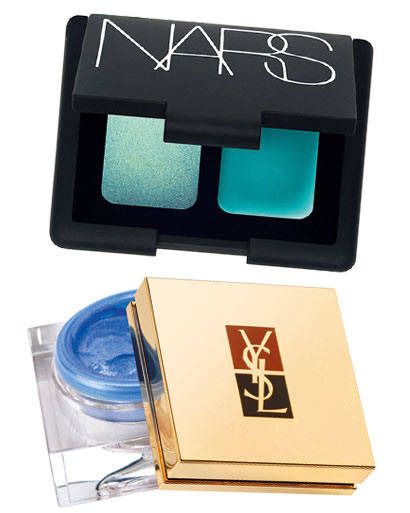 Credit: Elle
Though you may rarely burn, doesn't mean you can skimp on sunscreen—SPF wards off fine lines and wrinkles and plays an integral role in maintaining a youthful glow.
Products to Try: Kiss My Face Sport Spray SPF 50 (available later this month) can be used on both your face and body—its summery coconut scent and budge-proof formula (no eye-stinging or dripping!) are bonuses. The new Nature's Gate Face Block SPF 25 is nourishing and fragrance-free, perfect for sensitive skin types. Tocca SPF 30 Sunscreen Towelettes are clean and refreshing.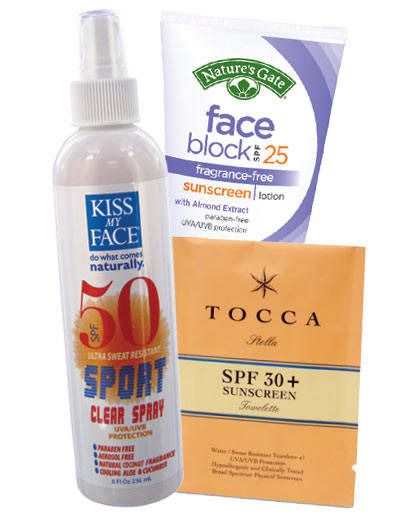 Credit: Elle
Fake a clear, glowing complexion with SPF makeup. Blot excess oil or sweat with a light, shimmering powder bronzer.
Products to Try: Revlon ColorStay SPF 15 Under-Eye Concealer wipes away all evidence of partying the night before. Impart sun-kissed sparkle with the new Lancôme Tropiques Minérale Bamboo Bronzer Compact. Laura Mercier Oil-Free Tinted Moisturizer SPF 20 provides a hint of color.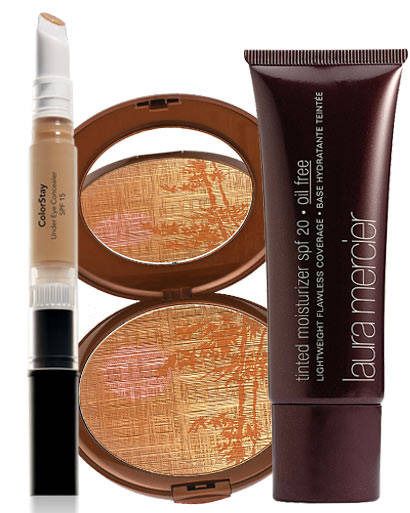 Credit: Elle
If you fear being compared to Edward Cullen or Casper the Friendly Ghost, layer body bronzer over your sunscreen. Focus on areas where the sun would naturally hit, such as your shoulders, décolletage, and the tops of your arms and legs.
Products to Try: Dust JK Jemma Kidd Show Stopper Water Resistant Bronzer on skin for an instant tan. Liquid-lovers can find bronze in a bottle with the new Lush Charlotte Island Body Tint.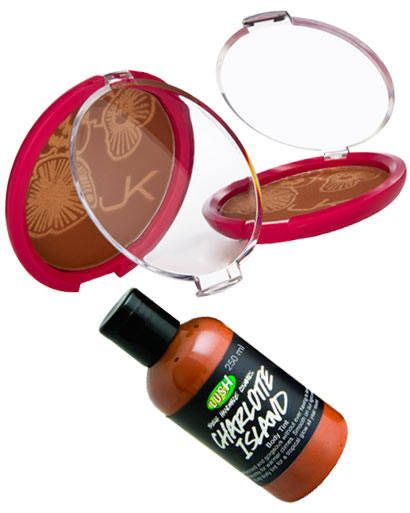 Credit: Elle
The mix of sun, salt, and sand is great for the soul—but can yield a not-so-great body aroma. Rather than keep paramours at arm's length, have a light fragrance handy.
Products to Try: Miranda Kerrwears a charm bracelet with a solid version of the limited-edition Victoria's Secret Heavenly Flowers scent. Prada recently released its Infusion de Tubereuse Eau de Parfum Spray.
Credit: Elle
Don't want the lustworthy lifeguard to catch you without eyeliner? Opt for liquid—once it dries, it won't budge—or a waterproof kohl pencil.
Products to Try: Face Stockholm just added water-ready colors Lagoon (shown here) and Pool, to its Liquid Eyeliner collection. Stila Cosmetics launched Smudge Stick Waterproof Eyeliner in eight playful shades (Peacock is featured here). Sephora's new Tokidoki Perfetto Eyeliners are as popular as they are fun.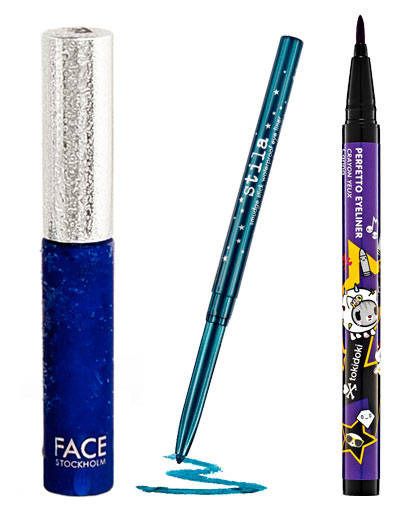 Credit: Elle
Beach waves are hot—but dry aftersun strands are not. Even worse: discovering that your pricey permanent hair color has faded! To combat these negative outcomes, wear an SPF hair spray or leave-in conditioner with heat protection and UV filters.
Products to Try: BothRedken Color Extend Sun Solar Screen SPF 12 and the new Biolage Thermal Active Repair Cream contain protective ceramide and nourishing mango oil.
Credit: Elle
Avoid unsightly raccoon eyes: Opt for waterproof mascara that doesn't leave lashes brittle.
Products to Try: Maybelline Great Lash Waterproof Mascara is a pro favorite that nourishes lashes with vitamin E and wheat germ oil. Givenchy's newPhenomen'Eyes Waterproof Mascara is gentle on lashes thanks to its low wax content and lack of solvent.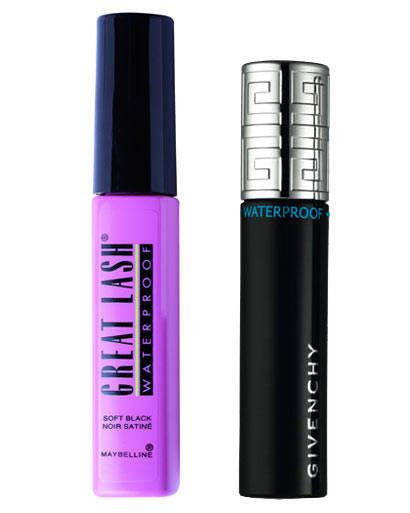 Credit: Elle
For long-wearing color, a stain is your best option; wear under SPF balm for a perpetually pink pucker.
Product to Try: CoverGirl Outlast Lipstain comes in 10 fabulous colors and is a favorite of renowned makeup artist Pat McGrath.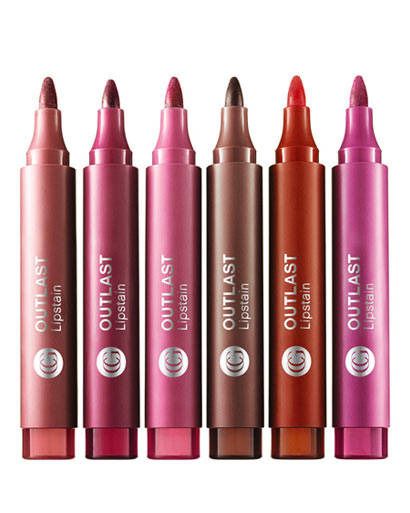 Credit: Elle
Bold beauties can enhance lip-stained pouts with an equally vibrant lipstick color. A moisturizing formula with SPF will keep lips kissable.
Products to Try: Besides giving UV protection, Sugar Rosé Tinted Lip Treatment SPF 15 comes in a universally flattering color, contains hydrating oils, and tastes citrus-sweet. Bobbi Brown Treatment Lip Shine SPF 15shields and nourishes lips while boosting collagen production.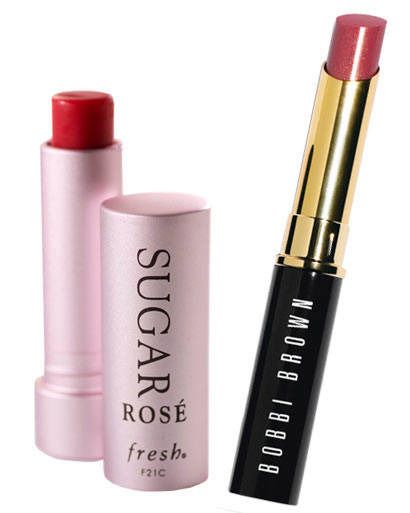 Credit: Elle
Source: Elle
Page 1 of 213