Geranium turns 10 this year and they specialize in Facial Therapy, Skin Care, Scalp Therapy, Body Waxing, Hair Care and Hair Styling. They are also known for unique facial techniques in Pain Free Extraction and Facial Gua Sha.
What's different about Geranium's extraction is that the treatment is literally pain free. I have low pain tolerance so it really means a lot to me knowing that I do not have to go through cringe worthy moments to achieve crystal clear skin. Best of all, I get to have the best of both worlds! Pain Free Extraction + Crystal Clear Skin. Yay!
Another unique technique that they use is Facial Gua Sha. Here are the benefits!
Muscle stimulation (It educates the facial muscles to do tightening and firming)
Organs detoxification (Remove toxin)
Lymphatic drainage (Getting rid of waste products in our body)
Promotes blood and "Qi" circulation (Helps to increase cells renewal for a younger looking skin)
Reducing of water retention, dark circles, fine lines and wrinkles
There are many more benefits to Facial Gua Sha facial therapy but in short, the positive effects of this traditional facial technique are wondrous.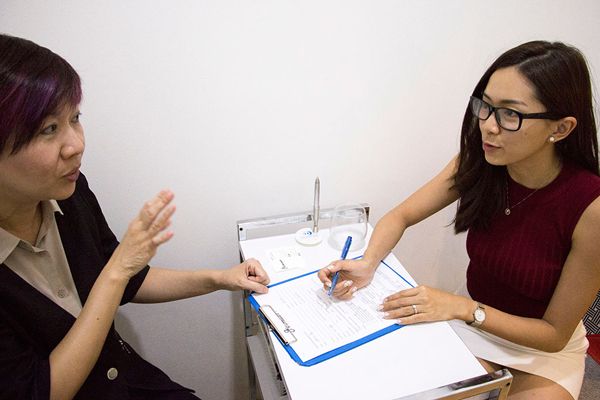 Meeting Grace and Angela gives me a sense of comfort that I'm in really good hands. They are very meticulous and passionate in what they do and best of all, they believe in using "轻工". Now this means they use really gentle and light technique especially during the Extraction. I haven't been going to facial for close to 2 years now and partly the reason is because I dread having to endure the pain during the extraction.
After accessing my facial conditions, they further explain the benefits and effects of Gua Sha technique and the details of the treatment. In my case, my skin is dehydrated so I'm really glad that this treatment gives full hydration and promotes cells repair to my skin.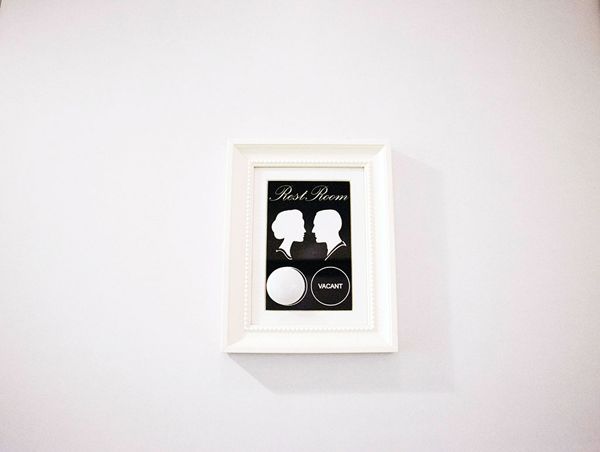 I would highly suggest going to the rest room before the start of the facial treatment as all of their facial treatment is minimally 2 hours. Besides, I love how they took the effort to DIY all of their door signs including all of the treatment rooms and how clean their bathroom is!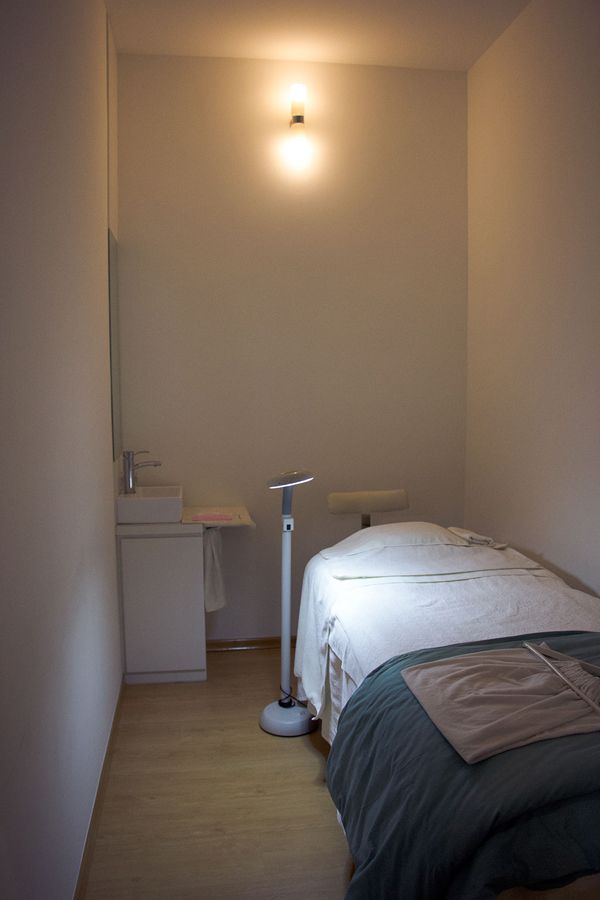 The treatment room is simple and clean. A spa robe is provided and every room comes with spa relaxation music so you can be sure to fully relax and rejuvenate during the 2 hours facial treatment.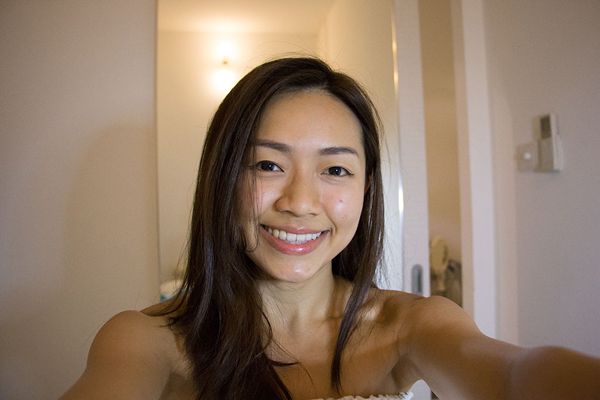 Here goes!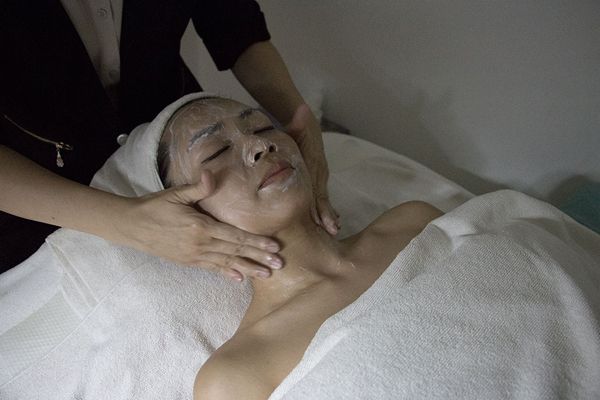 As I've light makeup on, the first step is to remove my makeup with cleanser.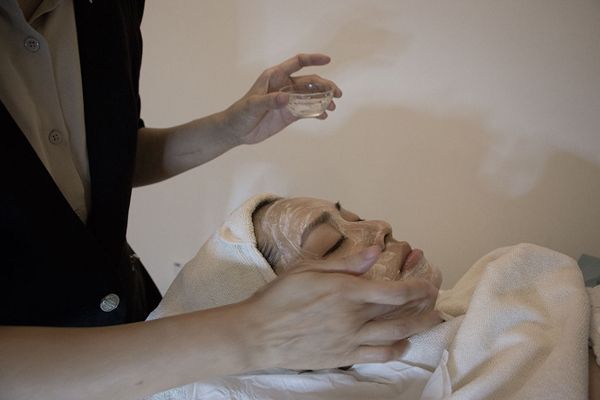 The 2nd step is exfoliation and Geranium uses this technique called Gommage that is a French term of exfoliating. This is the gentlest form of exfoliation. Once the cream dries slightly, Angela then removes it from my skin by rubbing and the gommage rolls off the skin picking up the skin's outermost dead skin cells.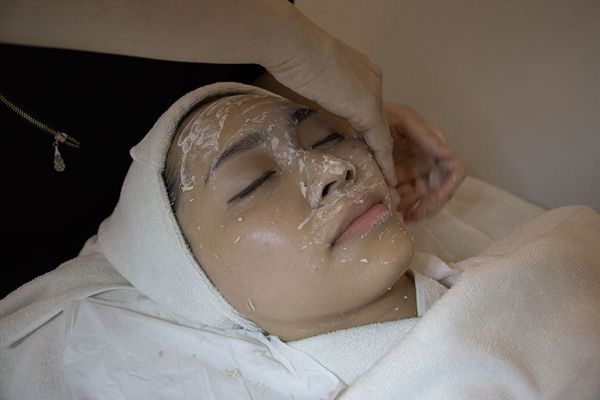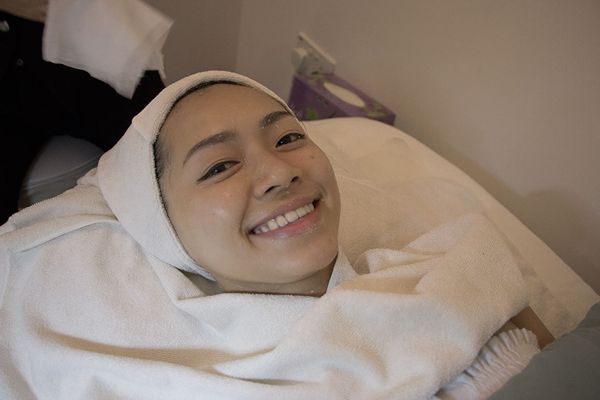 See how clean my face is and how it gives a glow!
The 3rd step is extractions. As I've mentioned earlier, part of the reason why I stopped going to facials is because I dread enduring the pain when it comes to extractions but when Angela did the extractions for me it wasn't as bad as I thought it would be so it's all good.
What I really like about their extraction is they immediately use a cold compress, an in-house concoction of essential oils, to calm down the skin and redness. With the 4th step, the cold compress helps to heal and calm the skin straight after extraction and I think that is genius!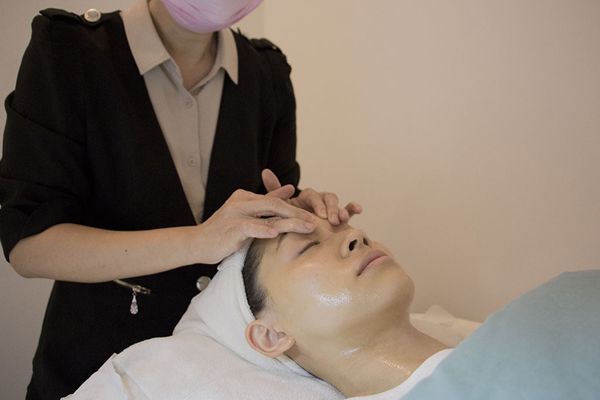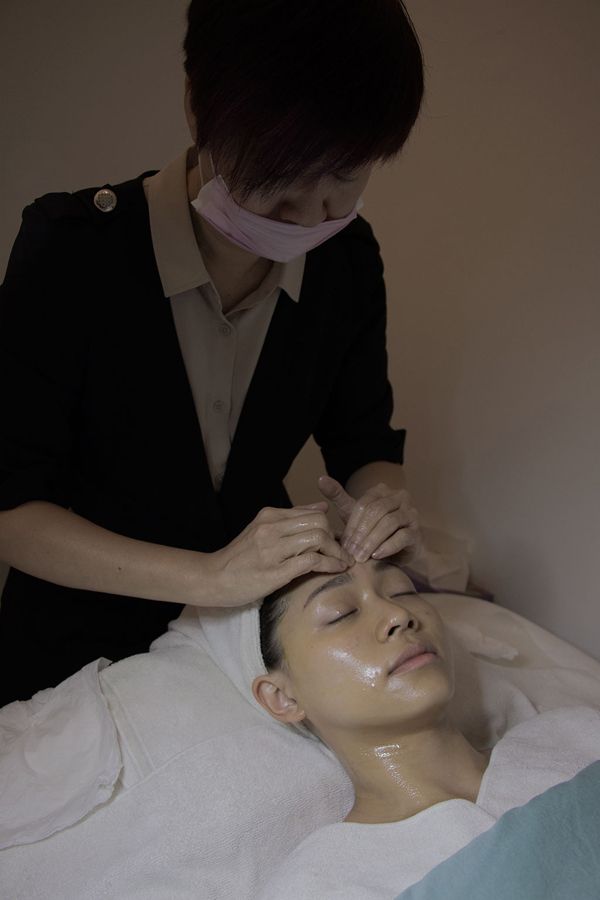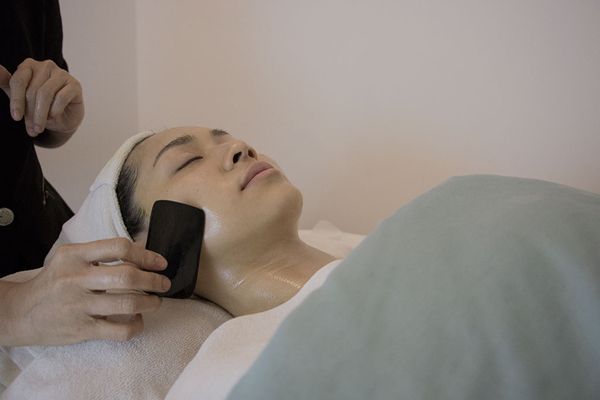 The 5th step is the traditional Facial Gua Sha and also my favorite part of the facial treatment!
Angela did the right side of my face to show the difference and I'm really amazed by the instant result after the Facial Gua Sha. My right cheek feels and looks so much fuller than my left cheek. The effect is so amazing that I wish I could do this everyday.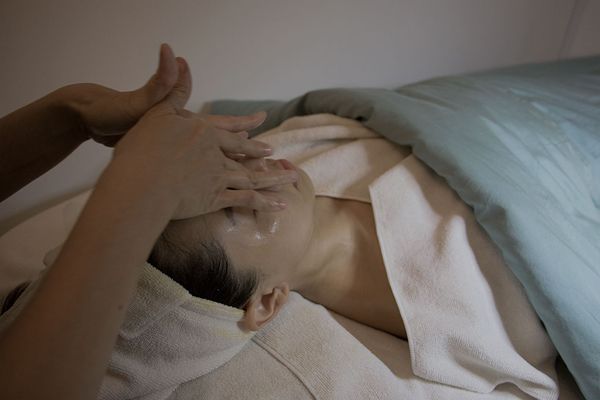 The 6th step is letting the serum penetrate into my skin.
The 7th step is mask time. This is the 2nd last step of the treatment.
And finally, the treatment ended off with a really "Shiok" shoulder and scalp massage.
Thank you so much Angela for taking such great care of my skin! I really admire her professionalism. You can be rest assured that all of the products used are organic with no synthetic preservatives. The products smell really good too.
Few points to note for Geranium's "Oxygen Treatment":
Oxygen Treatment does not come with Facial Gua Sha, this is an Add-On technique. If you opt for Non Facial Gua Sha, it will not affect the duration of the facial treatment.
Gua Sha is not recommended during pregnancy, for acne skin types or hypersensitive skin.
It is highly recommended for brides to do the facial treatment 1 day before the wedding day. Alternatively, you can do the facial treatment 2 – 3 days before the wedding day if you don't have the time.
After doing Gua Sha, the effect will last approximately 7-10 days.
Geranium is offering new customer discount for "Oxygen Treatment" at 40% off your first visit!
They also have an introducing treatment called "Balancing Treatment". This is suitable for all skin types, with Extraction (Gua Sha excluded) for 2 hours, valid till 31 August 2016. U.P. $240 and they're now having a promo at only $128!
26 Horne Road, BH Building #01-01 Singapore 209062
Direction
Take Exit B from Lavender MRT Station.
Operating Hours
Tuesday to Friday: 10.00 am – 9.00pm
Saturday: 10.30am – 8.30pm
Sunday: 10.30am – 7.30pm
*Closed on Mondays & Public Holidays
Tel: +65 6294 2581