Beauty
Wednesday, 04 March 2015 20:25
Collagen is perhaps the single most important protein in the human body. It is found in the skin, bones and connective tissues in the body providing support, strength and a degree of elasticity. In a sense, it holds the body together.

When there is a breakdown in the body's natural collagen, it can lead to a myriad of health problems.

Collagen production declines with age and when that happens, skin loses its elasticity resulting in wrinkles, frown lines, sagging skin and the weakening of cartilage in the joints.


BRAND'S® InnerShine® RubyCollagen Essence


For those who are plagued with this issue, relief comes in the form of BRAND'S® InnerShine® RubyCollagen Essence.

BRAND'S® is arguably the most trusted brand name when it comes to personal well-being. Its diverse range of products has helped maintain and rediscover their health throughout the generations.

Its history is steeped with many success stories.
That Unique RubySignature™ formula with Astaxanthin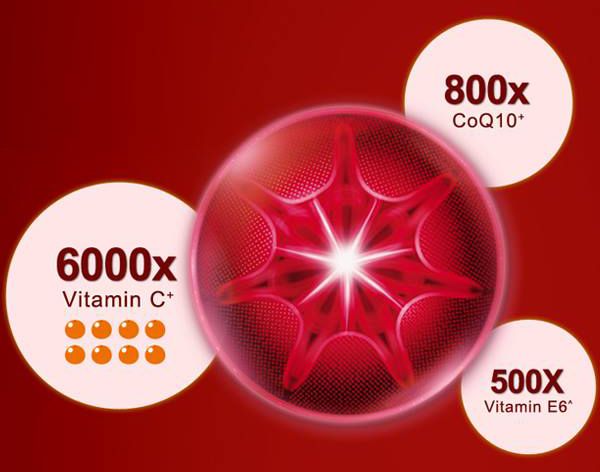 A unique RubySignature™ formula in the RubyCollagen Essence contains precious blend of ingredients derived from natural sources, unlike other collagens. It contains micro-collagen and one of Mother Nature's most powerful antioxidants, Astaxanthin (micro-algae extract). Astaxanthin is a powerful antioxidant with broad health implications.

Its benefits have been reported to include the ability to relieve pain and inflammation, helps fight fatigue, support eye health and more. It also helps skin maintain moisture levels and elasticity - reducing fine lines and wrinkles. The RubySignature™formula effectively addresses the aging process by supplying collagen, protecting against collagen degradation and delivering collagen effectively to skin cells.

Astaxanthin is the key ingredient contributing to the RubyCollagen Essence efficacy in retaining skin's suppleness and the reduction of fine lines and wrinkles.
BRAND'S® InnerShine® RubyCollagen Essence: Bottle and Strip Forms


BRAND'S InnerShine RubyCollagen Essence comes in bottle and strip forms. Each strip contains Marine Fish Collagen 1500mg, Astaxanthin 1mg, Vitamin E 3IU while each bottle contains Collagen 3000mg, Astaxanthin 2mg.

Designed to complement your topical skincare routine and although result varies with individuals, you can expect skin rejuvenation in just 6 weeks. Don't be bogged down by sagging skin or other skin-related issues anymore.
BRAND'S®InnerShine® RubyCollagen Essence will perk you up and put you on your way to better health. Purchase here or at selected retailers and personal care stores.
Page 1 of 200