Beauty
Friday, 16 March 2018 13:25
This is not a plastic surgery post.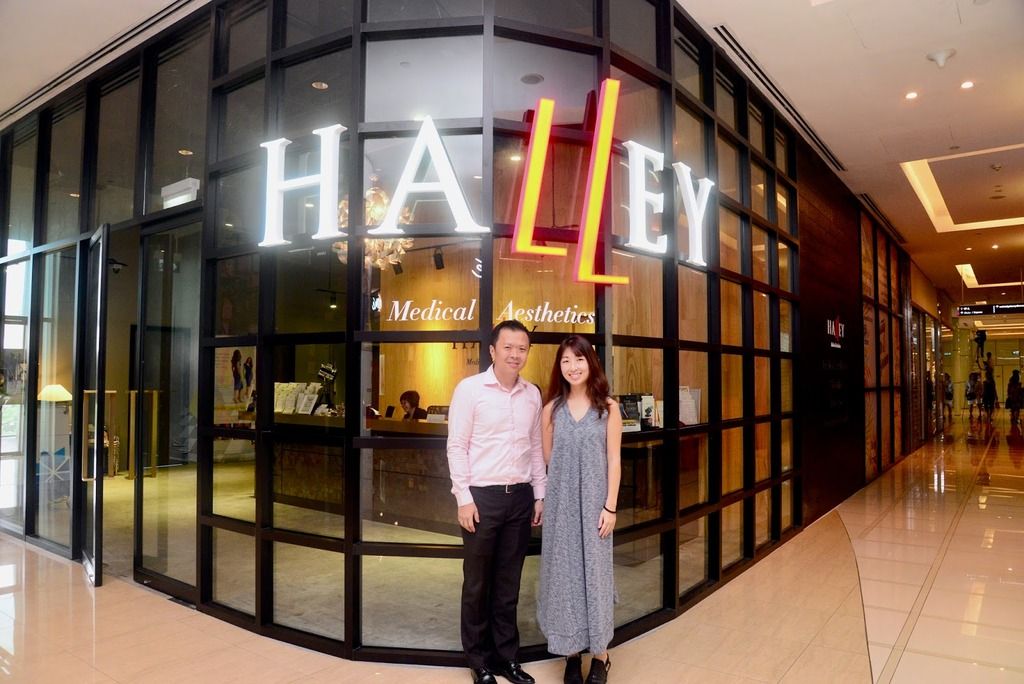 Happy with all that I have but what I would give for more beautiful eyes? Actually nothing really. I had always been a confident little one growing up. Full of self-esteem and holds the unwavering view of accepting what you've been given. So when the craze was in for rebonded hair, I would question, "What is wrong with my thick unruly curly hair?". When all the girls were conscious about flabs on their tummies and how it was obscene to wear a bikini with love handles, I rolled my eyes at them. Who decided that our body should be perfect without flabs? I told myself, "Love What You've Got May! There's nothing to change because You are You."
I have this awful pigmentation of a spot on my left cheek which had been with me for the past 15 years. I had always taken it lightly because it is easy to spot it away with Photoshop. But it obviously mattered to me enough to spot it away, isn't it?
Just last year, I was still big on the belief that we should let nature take its course. I accepted the fact that I will live with this spot for the rest of my life. There was no motivation for me to have it lasered off because I am not going to be bogged down by just some freckles and dark pigmentations on my face? Come on! I am getting older so it's only natural that wrinkles, white hair and yellow teeth will suffice. The only problem is, I am only 36 and already owned this 老人斑 [age spot] at 21. My optometrist also said I was getting 老花眼 [long-sightedness] some 15 years ago too.
Then something happened in 2017 which beat me up real bad [Read:
I say, "Good Riddance to 2017"
] and I was going downhill on self-esteem. I decided I should change my outlook on life but first, with the physical outlook of me. Maybe creating
#ABetterMay
will send me back to my old self once again! Worth a try I say [although I know better it's all mental over physical]. I gave me a new hairstyle, whitened my teeth, exercised more regularly, ate my meals on time, embroidered my eyebrows and now, embarking on a journey to rid my freckles and spot. I am not trying to stay 25 [because I am not]. I am just trying to look my part and exude a healthy glow [inside and out].
A New Outlook
A New Life
At 36, there was really nothing to lose. I was ready to have clear skin once again.
I met with Dr Terence Tan at
Halley Medical Aesthetics
in the first week of 2018. We had a short consultation on what needs to be done and I agreed on the Fraxel® Dual Laser Face Rejuvenation regime. It will solve my pigmentation and sun damage problems, erasing effects of acne and scarring.
What is Fraxel Dual Laser?
Fraxel is a non-invasive [very important to me] fractional resurfacing laser therapy that works below the skin's surface from the top down. It targets only the deeper layers of skin while the top-most layer of the skin is retained to minimise downtime.
The Fraxel light energy stimulates your skin's natural collagen, rejuvenating skin cells below the surface to help smooth the creases and pockets that cause wrinkles and scars. It is also used to lighten and remove scars and pigmentation caused by acne, chickenpox, injuries as well as blemishes like birthmark and age spots.

It is different from traditional fractional resurfacing lasers which are ablative by nature. Ablative lasers work by removing a thin outer layer of skin to achieve the desired result. But this results in a longer downtime compared to the Fraxel Dual laser. In simple terms, you will be able to see scabbing from the naked eye.

That is why the Fraxel Dual laser is a preferred treatment for many people because it treats only a fraction of tissue at a time, leaving the surrounding tissues intact to promote rapid healing.

It costs S$790 per session at Halley Medical Aesthetics.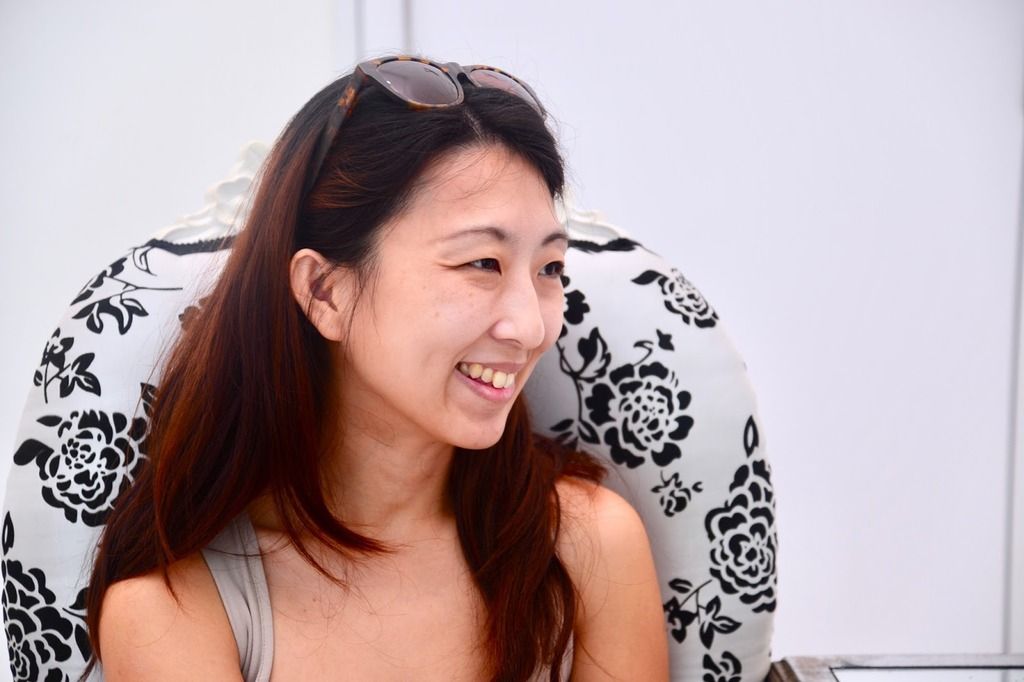 The week after Fraxel
I was most concerned not about the pain [I assumed there was no pain at all] but the after care. Many had told me that if I didn't take care of my face properly after a laser treatment, my pigmentations and freckles will erupt and multiply! That sounds rather scary doesn't it?
Dr Tan assured me that I could do just about anything I wanted after the laser but of course with due diligence on my part that I avoid the sun for one week. I should also put on sun block as part of my daily skincare regime. Even after Fraxel, I was able to put on the usual day and night creams, not to mention make-up! I was truly impressed that Fraxel will not disrupt my daily routines.
The week after my first Fraxel laser session had me a face as rough as sandpaper. It was very interesting that although the laser treatment had started to take effect, changing my skin from smooth to coarse, I looked exactly the same as I was before! I mean, there were no red spots or ugly scabs like the eyebrow embroidery even though my face was actually undergoing an exfoliation process. It is also the reason why it felt like sandpaper.
If you had followed me closely in my Hanoi trip in January, you would have noticed that my face was very much presentable to meet the world. All I was told by Dr Tan was to keep washing my face to keep it hydrated. I had smooth skin once again after seven days.
[In this picture, I was still going through exfoliation where it felt like sandpaper]
How the Fraxel Laser session felt?
I don't want to mask any of this information because I believe this is most important to many of you who are considering this laser option.
Surprisingly, it was manageable for me. My face was covered with numbing cream before the session and it did numb away quite a bit of the discomfort. I heard that different people handle the discomfort differently but I was quite comfortable on the chair when Dr Tan ran the smart scanning Fraxel handpiece over my skin. No jolts, no screams and no frowns.
The only part that was sensitive for me was my upper lip. Every time he had to go over that section, I willed it away in my head. Well, of course, it wasn't successful. He had to do what he had to do. I will have them put a little bit more numbing cream on my upper lip the next time.
When it was over, Dr Tan handed me a fan which blew out cold air. It was supposed to help ease the tingling effect of the lasering process and I felt like a champ walking out of the clinic unfazed! I was proud that I had high pain threshold and was ready to put back my mommy's hat fetching kids from school and all.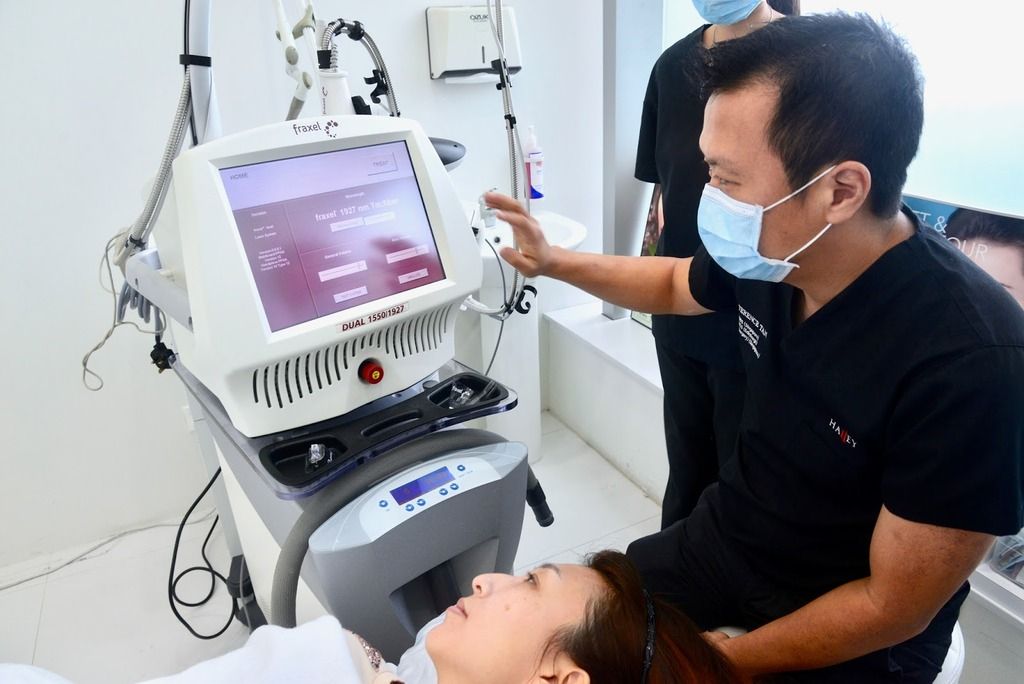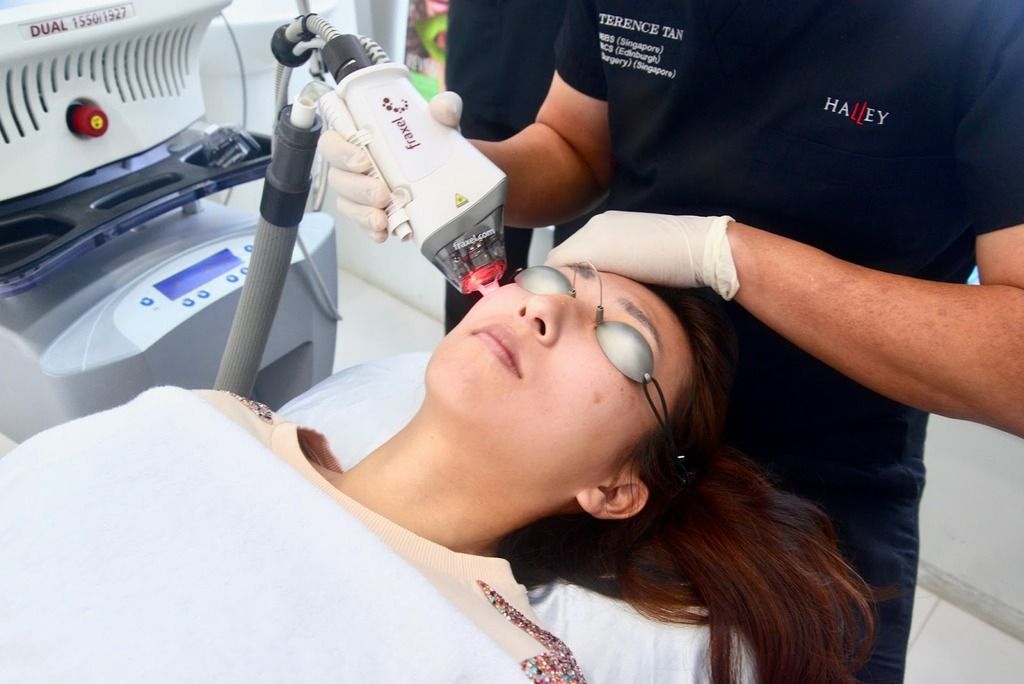 Then it happened. My skin felt hot and spicy, and I blasted the air-conditioner at my face as I drove towards my destination. That definitely helped. Thank goodness everything was back to normal in two hours. I was so relieved! At least two hours was bearable.
A few sessions are recommended for clearing pigmentations. I, for one, am ready for Session Two after Chinese New Year!
Friday, 16 March 2018 11:19
What comes to your mind when you come across botox and fillers? It could be sharp needles poking into your skin, writhing in excruciating pain whilst being unable to move, or maybe even saggy skin a few years down the road.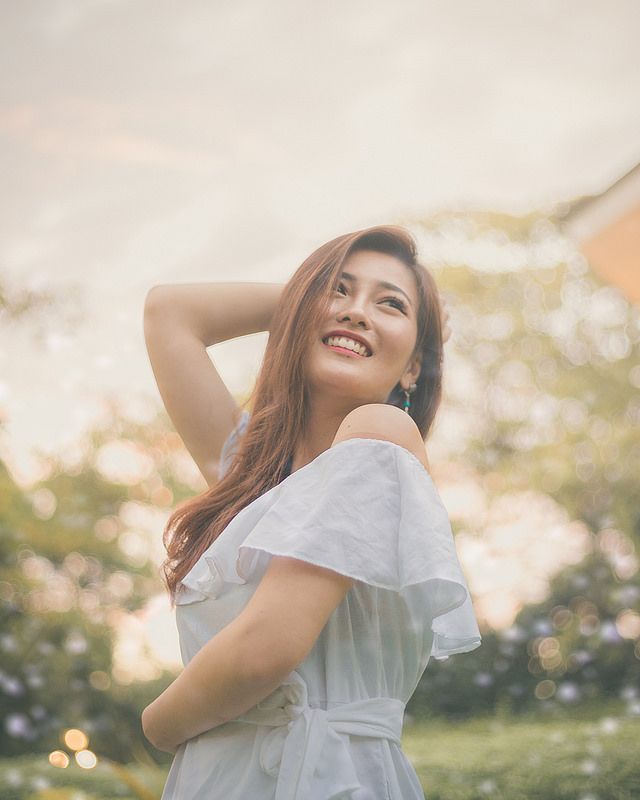 For the imaginative ones, you may even picture middle-aged women with drooping facial features due to plastic surgery. That's the stereotypical mindset most people will have regarding this topic. I must admit what I had in mind wasn't too different. After my first experience, my perspective did change. This time, thanks to Astique Clinic, I now have a clearer understanding of botox and fillers, and the whole botox and fillers experience was rather pleasant too.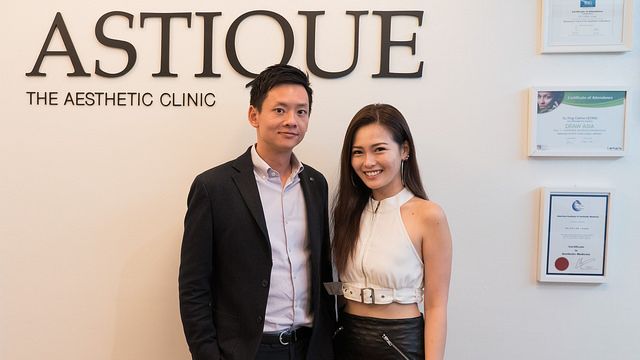 Above, is a photo of me and Dr. Ng Hong Yi before I started my procedure!
What is botox?
Botox's full name is Botulinum Toxin which is a drug made from a toxin produced by the bacterium Clostridium botulinum. It's the same toxin that causes a life-threatening type of food poisoning called botulism. In short, doctors use it to combat medical problems, for example, an over-reactive bladder or a severe underarm sweat excretion. Small doses are used in botox so there is nothing to worry about despite the fact that toxins are generally harmful.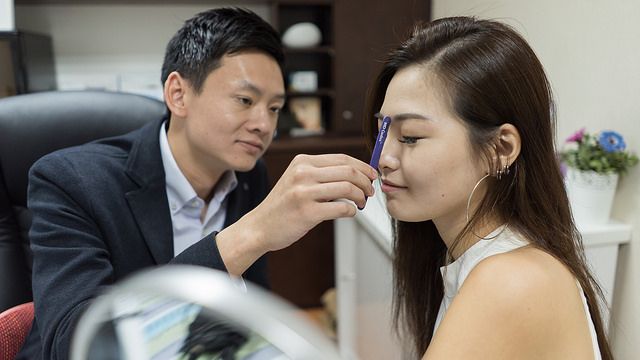 How does botox work?
Botox injections work by weakening or paralysing certain muscles or by blocking certain nerves. The effects last about three to twelve months, depending on what you are treating. Different people have different jaw structures and expectations, and, therefore the amount of botox that is required by each individual varies. The most common side effects are pain, swelling, or bruising at the injection site. However, as I've mentioned I did not undergo any of this and was completely fine. Many of you might wonder, "Since it's a toxin would it kill me??", I guess it might if you are using it excessively and if it is not administered by a medical practitioner. It treats non-cosmetic medical illness too, so it isn't a bad thing!
So basically, whenever we chew, our jaw muscles are working and over time, those muscles become really strong and we do not want that. So Botox helps to partially paralyse the muscles. You can feel it for yourself by placing your hand near the jawline below your ear and clenching your teeth and relaxing them. The part that bulges out is where the doctor will do the injection.
Are there any side effects?
In fact, when I was first considering botox, side effects were more of my concern rather than the pain that I thought I would go through. So far, I've never heard anyone with side effects for botox and since it's been weeks, neither did I experienced any discomfort. However, that could be due to the dosage or the amount that was injected too. I only wanted a subtle difference as I do not like those unnatural look, neither do I wanna look shocked, expressionless, and stiff.
Is it painful?
I have to honestly admit that the entire process wasn't painful at all. (Perhaps due to my high threshold of pain). Numbing cream was applied 30 minutes before the procedure although it only numbs the top layer of the skin and does not numb your muscles. Hence, I could feel the needles when the doctor was doing the injection, however, there really wasn't any pain involved. I did ask one of my friend who tried fillers before and she rated the pain to be 3/10 (AND MIND YOU, SHE IS SUPERRRR AFRAID OF PAIN AND NEEDLES) – so I guess it isn't that bad after all?
During the process, however, if you do feel any pain, do communicate and sound it out to your doctors. Let them know any prior allergies if you experienced any before. Each individual might have different effects and pain thresholds, so it' really varies from one to another. Nevertheless, I'm still pretty confident there wouldn't be any problem UNLESS you're injecting an excessive dosage.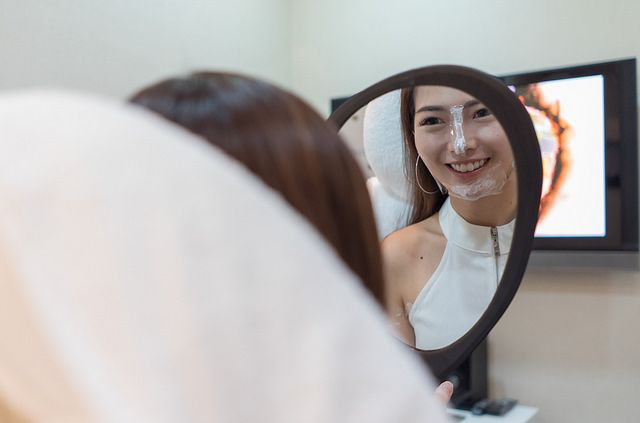 While waiting for the numbing cream to set in before starting the procedure.
How long did the procedure take?
The procedure of the botox took me 10 minutes at most and my fillers, another 10 minutes as well (excluding the waiting time for the numbing cream). So all in all, my entire procedure was an hour max. The consultation took roughly 15 minutes (depending on the doctor's availability), but it should not take you longer than 2 hours in the clinic. Therefore, you need not take a day off from work or whatsoever.
Basically, I was first brought for a consultation with Dr. Ng (15 mins)-> 15 mins brief and walkthrough+ decision making -> 30 mins numbing cream -> 10 mins botox -> 10 mins fillers : 1 hour 20 mins) – If you are excluding fillers than probably 1h 10mins. However, these are just rough estimates of timing.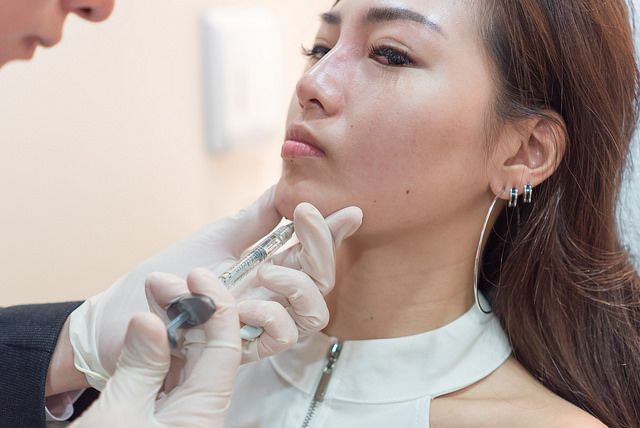 Injecting some chin fillers would allow you to have a more defined and v-shaped face!!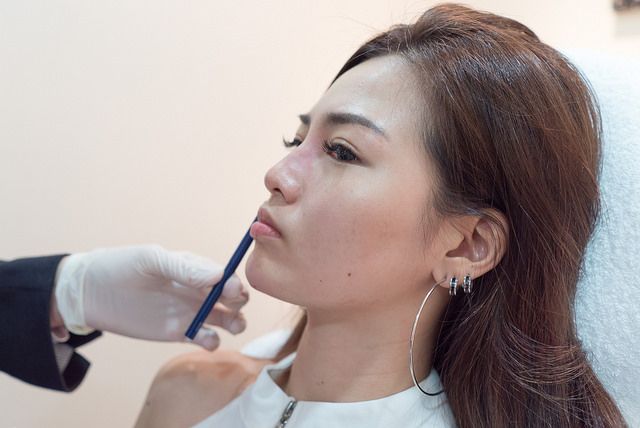 Is there any downtime?
I did have some slight bruising this time for a couple of days but it eventually faded away. So if you're wondering if there would be a hole on your face, fret not, the needles are really fine. Plus, I've pretty sensitive skin and therefore I was kinda surprised I didn't look like some lobster or whatever!! Thanks to Dr. Ng's skills!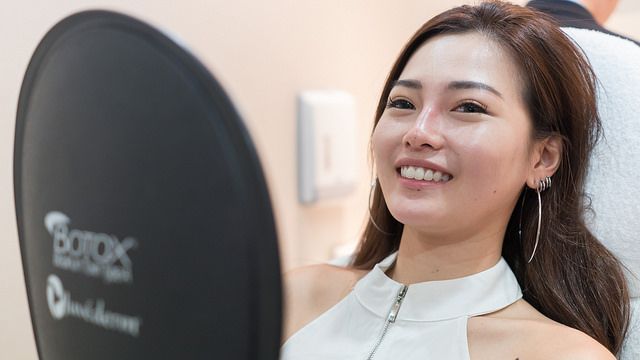 There were no bruising on the day of the procedure. The bruise came only the day after but it wasn't that bad.
How long does it take to see results?
I was told that it would take roughly 2 weeks after injection for the Botox results to be visible. As for fillers, you can see its effects instantly. However, do bear in mind that for the first few days, the fillers are still soft and mouldable, so be gentle when you are touching the area where you've got fillers injected!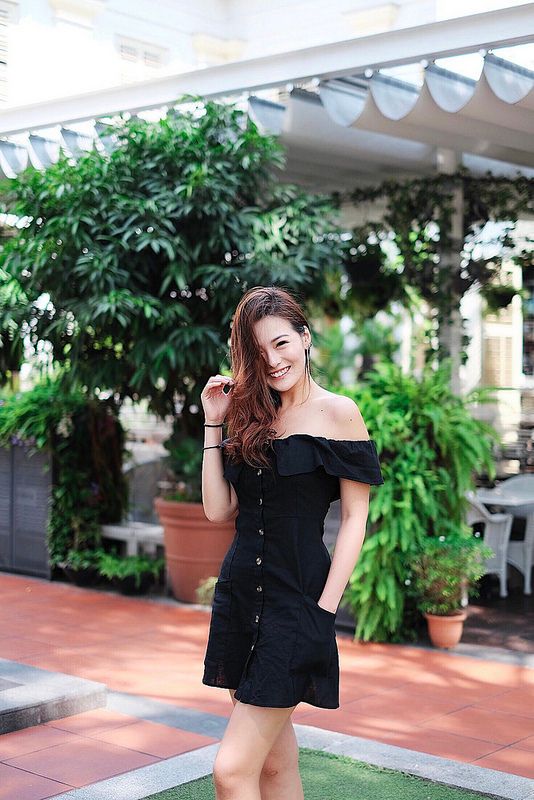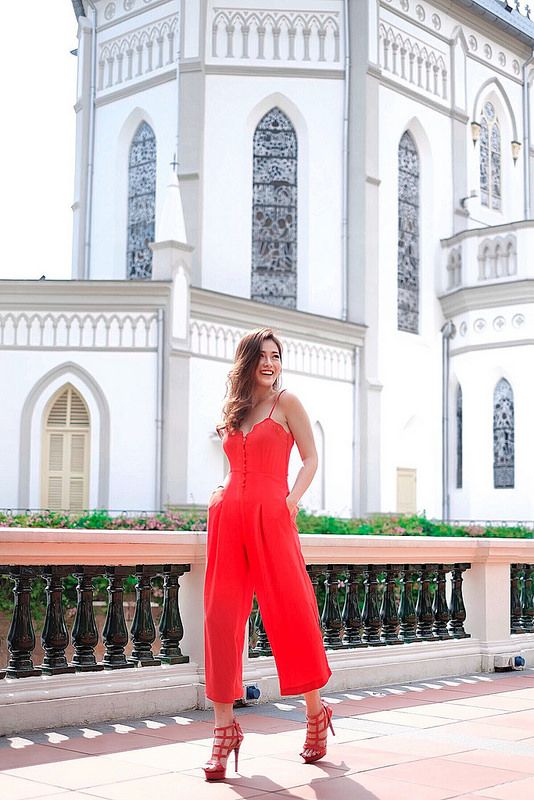 2 months after the procedure!! And even without make up I look perfectly fine!
If you are keen to look for Dr. Ng, you can find him at the details below:
Astique Clinic
350 Orchard Road
#08-00 Shaw House
Singapore 238868
Tel: +65 6732 3801/ 98577892 for SMS
For bookings & general enquiries:
This e-mail address is being protected from spambots. You need JavaScript enabled to view it
Thursday, 15 March 2018 16:47
While some of us prefer cut-crease eye makeup and lots of contouring, another group of us prefer a more natural makeup style.
Credit: Youtube Ches
If you belong to the latter, you will love this Korean natural makeup look that Youtuber Ches created. Watch the video to find out how she achieve that flawless complexion, and use the popular peach tones for a natural and feminine look.
Tuesday, 13 March 2018 10:20
It's on the Chanel runway so trust us, you won't be judged by your colleagues anymore if you turn up to work in a messy bun.
Kaia Gerber /Credit: Getty Dominique Charriau
The perfect out-of-bed or post-gym hairstyle is now having a moment of its own after Sam McKnight styled the supermodels in messy buns for the Chanel runway. With the stamp of approval from the big boys, it seems like we can go around with the messy bun without looking like we didn't give a s*** about our grooming in the morning now.
Kaia Gerber and Binx Walton at Chanel's Fall 2018 show. /Credit: Instagram @hairbysammcknight
Credit: Well and Good
However, to be honest, you are not alone if you think that the messy buns that we did for ourselves just didn't match up to the one that was styled on the models by Sam McKnight. Although we can't have a personal hairstylist with us all the time, keep these messy bun tips in mind to master that supermodel look.
1. Make sure that you place the bun right on top of your head.
2. Give the crown lots of volume.
3. Let the ends of your ponytail extend out at the base of the bun.
4. Tease the bun a little to let it look a little "unkempt" and natural.
Here's a time lapse video by Sam McKnight to let you have a better idea.
Monday, 12 March 2018 09:29
We don't want to admit it but most of us indulged a little too much during the Chinese New Year period. It didn't help that Valentine's Day was in the same month either. With so much to celebrate, it was futile fighting against those yummy home-cooked food, the bak kwa, pineapple tarts, fine food, and not to mention the endless cans of soft drinks, beers, and wine we consume during the ban luck sessions and romantic dinners.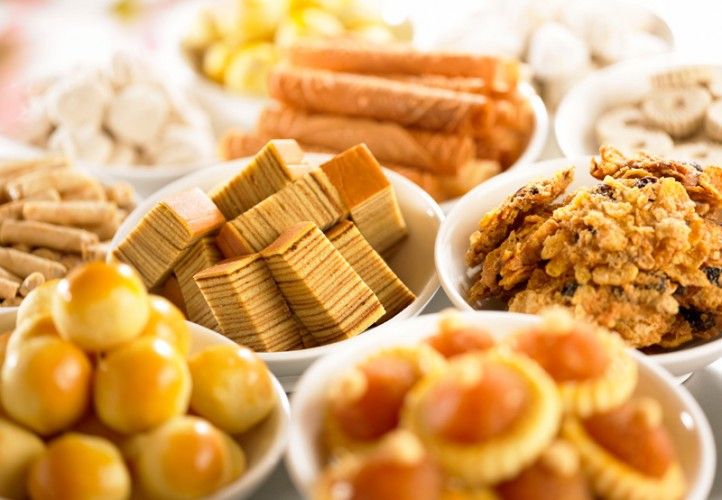 Credit: Just Run Lah
With that, we are seeing those little bulges returning even though we worked so hard to keep them off. Our jeans are starting to feel a little tight and we no longer feel confident in our bodycon dresses with our little "food baby".
Credit: Miami
There are various ways to get our desired body contour back, and the most common way is to control our diet and hit the gym. We asked our readers to take a poll on the different ways they get back in shape after the CNY feasting and festivities, and here are the results.
58% of the voters chose diet control, making it the top choice for weight loss management, while the other three options had a tie, getting 14% of votes each.
We spoke to Dr. Terence Tan from Halley Medical Aesthetics to get his professional opinion on how we can get back in shape and lose those bulges after all the feasting for Chinese New Year. He said, "You need to first check that you are of a healthy weight. If you are over-weight, you will first have to bring your weight to a healthy range through a healthy lifestyle, a balanced diet, and exercise." He suggested consulting a nutritionist if one is unsure how to go about doing it or even consulting a doctor on how to pair weight loss medications or even meal replacements to facilitate weight loss.
"But weight loss does not solve the problem of stubborn fat on areas like your tummy and love handles. Neither does spot exercises. To remove fat permanently, the non-invasive way will be through fat reduction by CoolSculpting."
CoolSculpting
CoolSculpting is a non-invasive alternative to liposuction. It is a non-surgical fat reduction treatment approved by the US Food and Drug Administration (FDA) that uses controlled cooling to freeze the fat cells and dispose from the body naturally. It removes 20-25% of the fat cells on the area treated. Combine this with regular workout and a balanced diet, you are not too far from the body you desire.
Credit: CoolSculpting
One more good point about CoolSculpting is that it is a zero-downtime treatment. Clinics with multiple CoolSculpting devices can even freeze two areas at a time, which reduces your treatment time.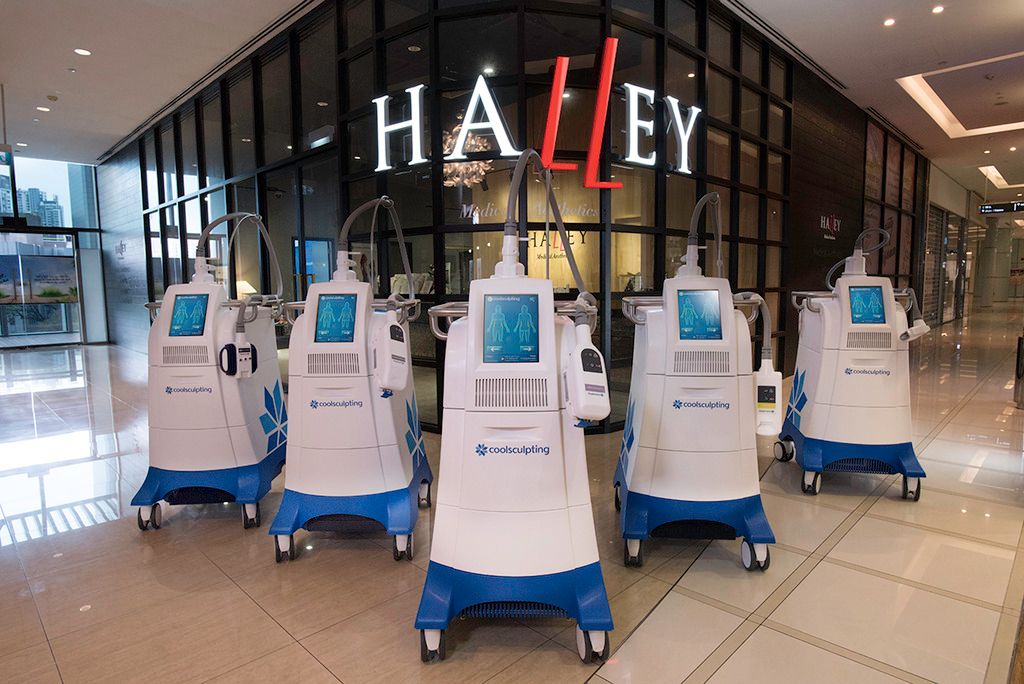 Call Halley Medical Aesthetics and book an appointment with Dr. Terence Tan to know more about the treatment and find out if it is suitable for you. Time to get rid of those stubborn post-festive season bulges and get back in shape!
Page 1 of 291
<<
Start
<
Prev
1
2
3
4
5
6
7
8
9
10
Next
>
End
>>