Beauty
Friday, 22 August 2014 14:22
What can you do with short hair?
Pixie, cropped, slopped, side shave and/or bob.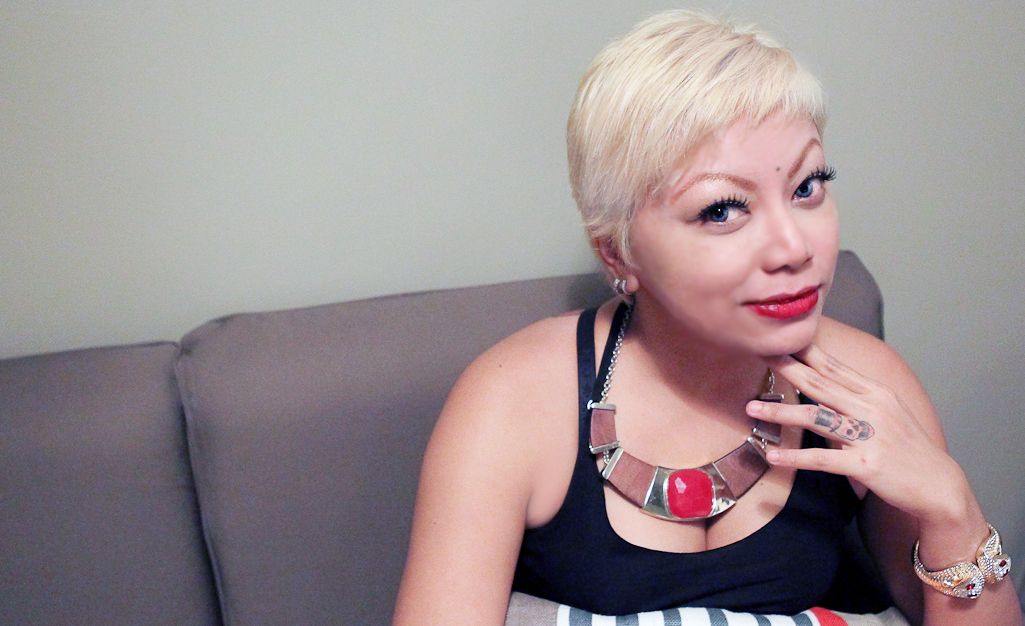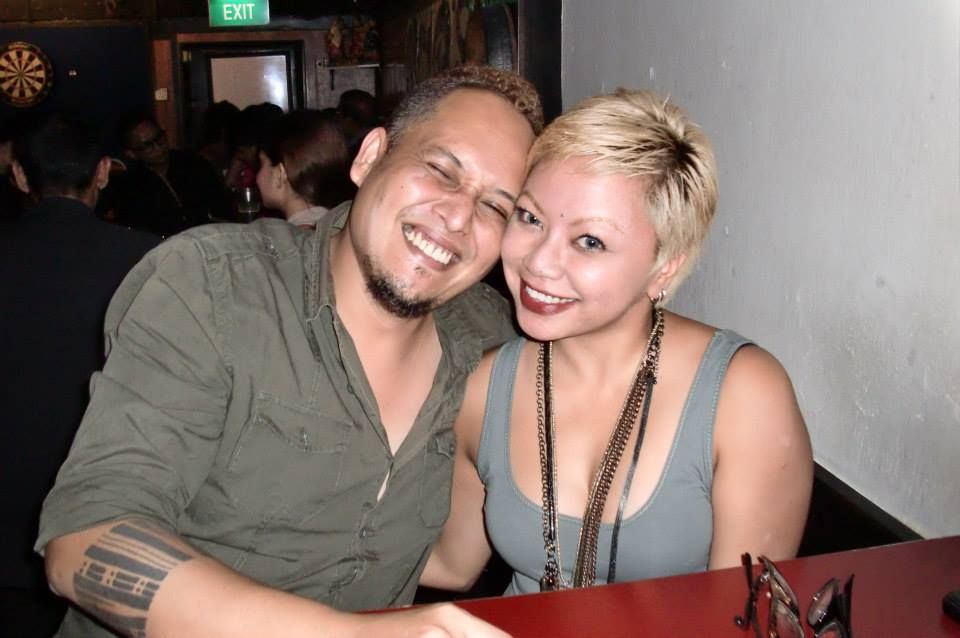 My pixie haircut.
The irony of my pixie haircut is that, I chopped my long locks because it was fried from intensive bleaching.
And yet, when I 'pixiefied' myself, I couldn't resist the urge for a blond do. Woman, thy curse is vanity.




When my pixie grew longer, I styled it back combed with loads of wax and gel. It didn't help that wax is a tricky hair product and washing it must be absolutely thorough.
My attempt to grow my locks long and healthy was again shifted to the back of my Vanity List.




So I skipped the wax and opted for soft gel and kept my hairstyle swept to the side. This made it easier to wash.
And determination of keeping my hair blonde free was strong.

After rounds of shaving, cutting, cropping, bleaching, there's nothing much you can do with short hair. Not even with your accessories.




Hair grew and with a round face, short bob suited me best but of course, the peroxide lover in me was trying to escape the clutches of practicality and hair health.


And we all know that a new shade of hair colour can make you look like a brand new person.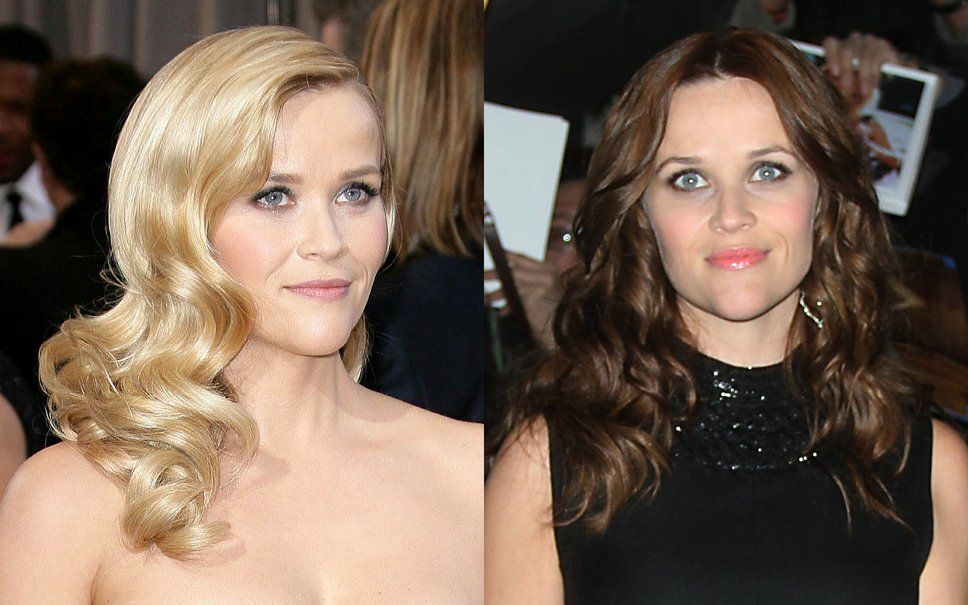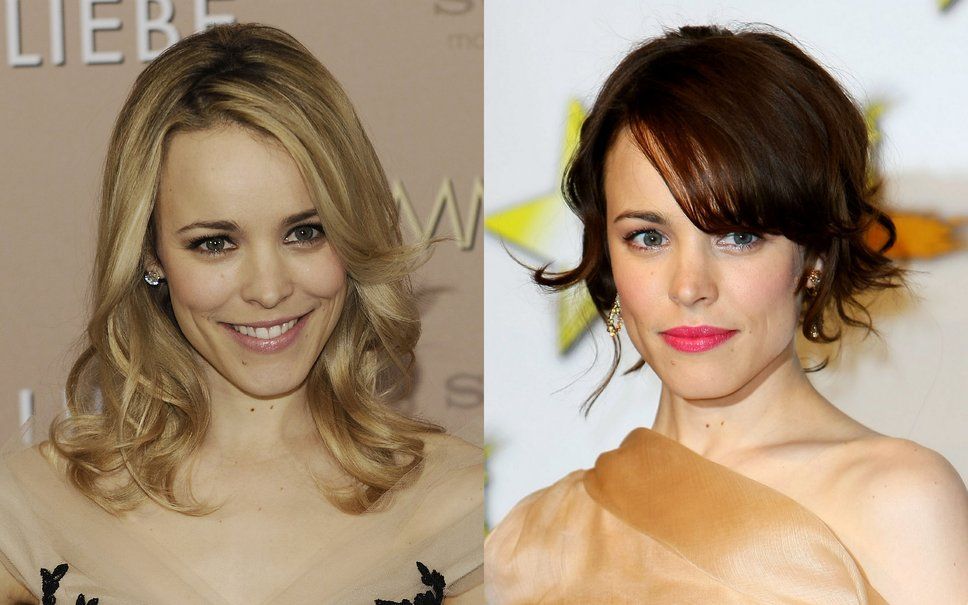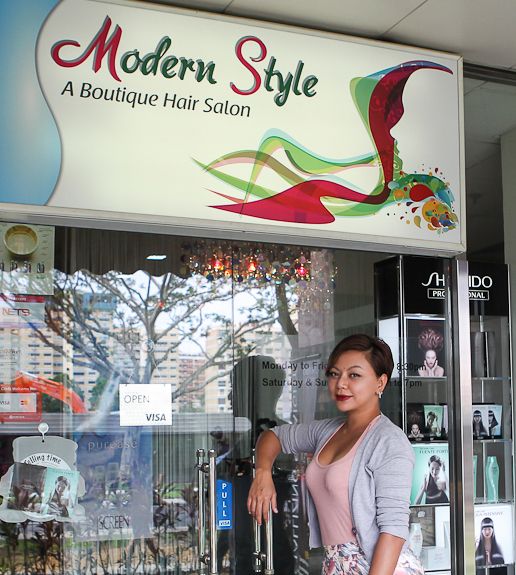 Thankfully for me, Shiseido Vibrant Hair Colouring is nothing like I have experienced. I went to Modern Hair Salon in Tampines to give my look a lift because I was convinced that Shiseido is the master of hair and all its products would not and never damage and frizz up my hair.

Blonde streaks with blue base, I opted for.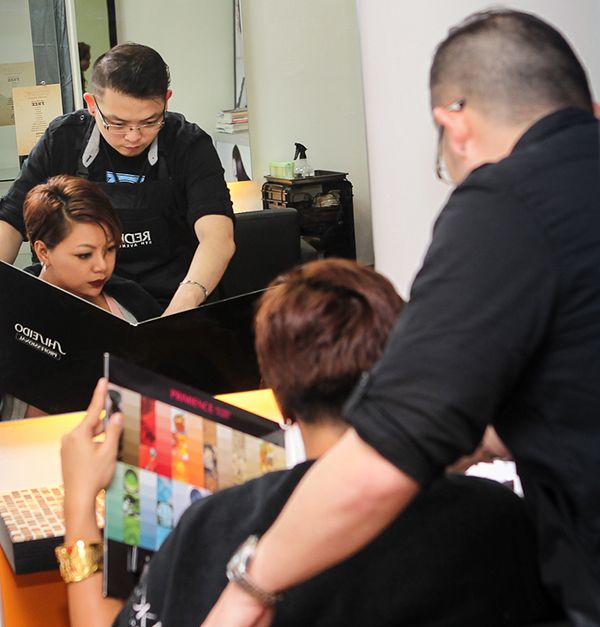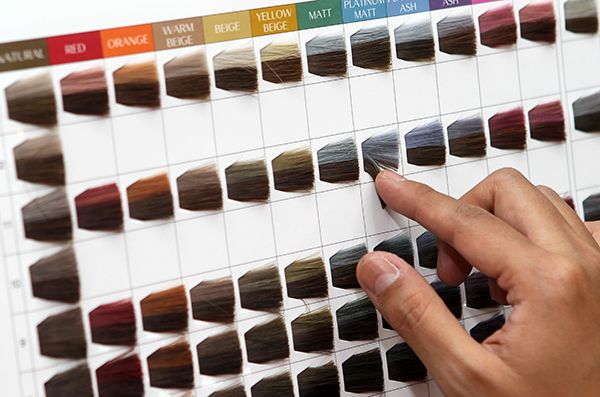 Using the very best of Japanese products, the Japanese Shiseido Hair Treatment is rapidly becoming one of the most popular hair treatments to date. Consumers have been found to experience an almost complete transformation in the way they look and feel!

Two options are available for those looking to either straighten out their tresses or add more than just a little to their hairstyle. The trusted professional stylists of Modern Style Salon dedicate their time to ensuring quality hair treatment in a cosy and relaxed atmosphere.
A small shade of colour. A big transformation in look. Shiseido Professional Primience Enrich Hair's Color.




The professional hair stylists of Modern Style Salon serve to create a difference in their customer's lifestyles with hair colouring treatments which not only brighten up their customers' hair but their confidence and style. Bringing out the brash & panache in all, they are now presenting a package that includes head massage, wash & blow dry, under one roof in a cozy, relaxed atmosphere.

Shiseido hair colour products from Japan are designed to supplement and nourish your hair while colouring, and sustain a naturally beautiful look and feel.

Shiseido Professional Primience Enrich Hair's Color is developed with Shiseido's unique skincare technology; the range helps hair to retain moisture and while delivering pigments evenly throughout the hair for the ultimate lustre and smoothness.

The range – which boasts 34 shades in eight hues – uses a moderate tone of yellowish brown as the base colour to naturally reduce the hard-to-control contrast between gray and black hair to create deep, rich hair colours.

Formulated with hydrolysed pearl protein and for its repairing properties, UV protection and colour durability.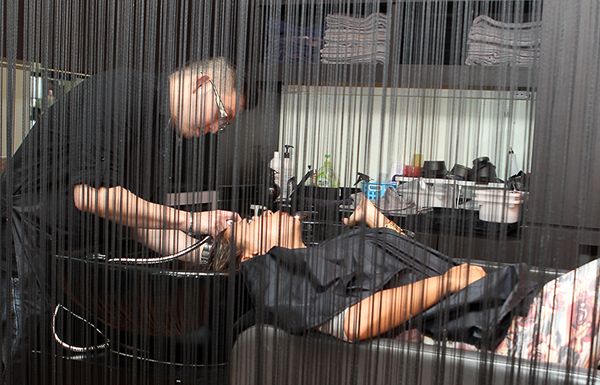 Modern Style Salon believes in commitment; especially to the customer. This translates into a personalized service that will surely meet clients' expectations and more. This belief is reflected in Tonny's, Modern Style's stylist, passion and approach towards his craft.

Tonny has been in the industry for almost a decade. He is one who is constantly seeking to improve his techniques and skills which is not only self-fulfilling but it's a trait that also benefits his clients.

Tonny's attentive nature coupled with his professional approach has ensured much repeat patronage; something, which he admitted motivates him further. This self-belief and confidence that eggs him to always do better mirror the personal motto of Daryl Loh, Modern Style Salon's Managing Director. Apart from the boutique hair salon, Daryl also has a number of other businesses under his wing.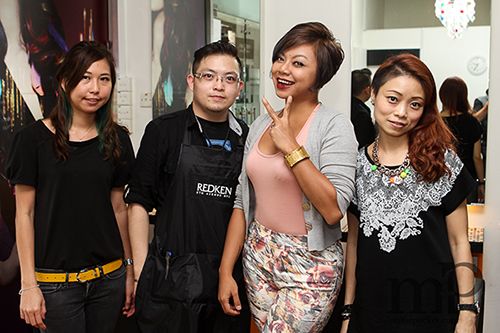 And I am a happy girl!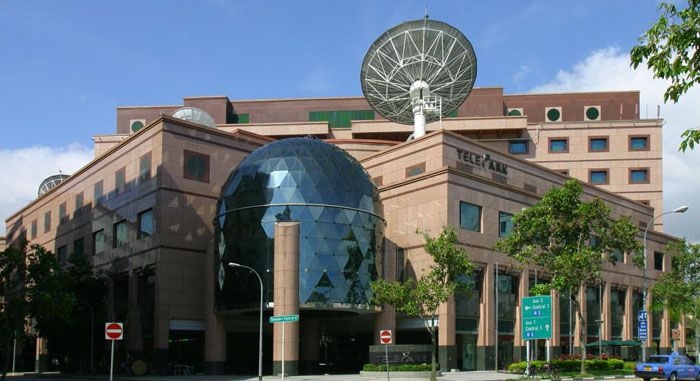 Modern Style Salon is located in the eastern part of Singapore. The boutique hair salon is located at 5 Tampines Central 6 Telepark #01-01 that makes it easily accessible.

Modern Style Salon price list:
Hair Cut - $20 to $38
Hair Wash - $18 to $28
Hair Treatment - $68 to $108
Scalp Treatment - $98
Hair Color - $68 to $108
Highlight/Lowlight - $68 to $98
Soft Rebonding - $88 to $158
Digital Perm - $98 to $188
Cold Perm - $68 to $88
Modern Style Salon
5 Tampines Central 6, #01-10 Telepark, Singapore 529482
Operating Hours: 10:30am to 8:30pm (Mon – Fri); 10:30am to 7pm (Sat, Sun & Public Holiday)
Contact: 6789 9366
We think you'll love these too!
Page 1 of 175