Beauty
Friday, 15 December 2017 09:16
Fenty Beauty fans, listen up: your favourite beauty brand is launching 14 new shades of matte lipsticks and we are sure you can't wait to get your hands on them.
Rihanna gave her fan a sneak peek of the 14 new shades under the Mattemoiselle range 2 days back and we spotted pinks, orange, purple, blue, and even green in the colour palette.
Over the next two days, Rihanna posted photos of herself wearing a stunning navy lipstick named Clapback, a peachy pink shade named Spanked, and a hot pink shade named Candy Venom as a preview to the launch.
Brace yourself and get your wallets ready when Mattemosielle drops online at 9am EST on Dec. 26. We will be patiently waiting for them to line the shelves of Sephora stores in Singapore.
Thursday, 14 December 2017 10:04
If there's A Concept you need to know, it's definitely A:Concept! *Pun intended* A:Concept is a Korean cosmetics brand featuring makeup products for easy and quick application, especially for those who don't have the luxury of time.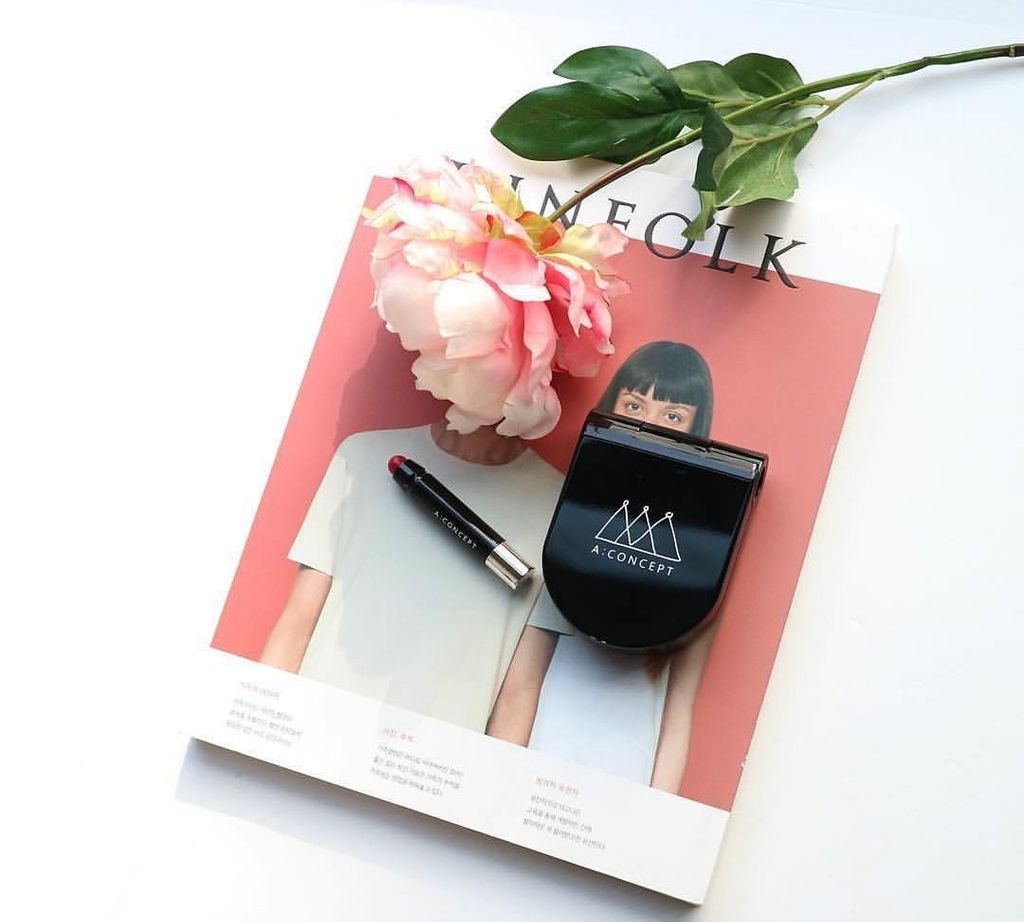 The name, A:Concept, is derived from the meaning of the word "A" (one, only) and strives to be the one and only cosmetic concept designed for you. This lesser-known K-Beauty brand was discovered during my trip to Made in Korea (MIK) 2017, and I'm so glad that they are actually already retailing on our shores!
Oh, and did I mention? A:Concept is Girls' Generation's Taeyeon's No. 1 Makeup Secret!
You know you can never get enough of makeup, so here are a couple of products I've found really interesting and suitable for our busy and hectic schedules:
#1 All In One Brightening A:Cushion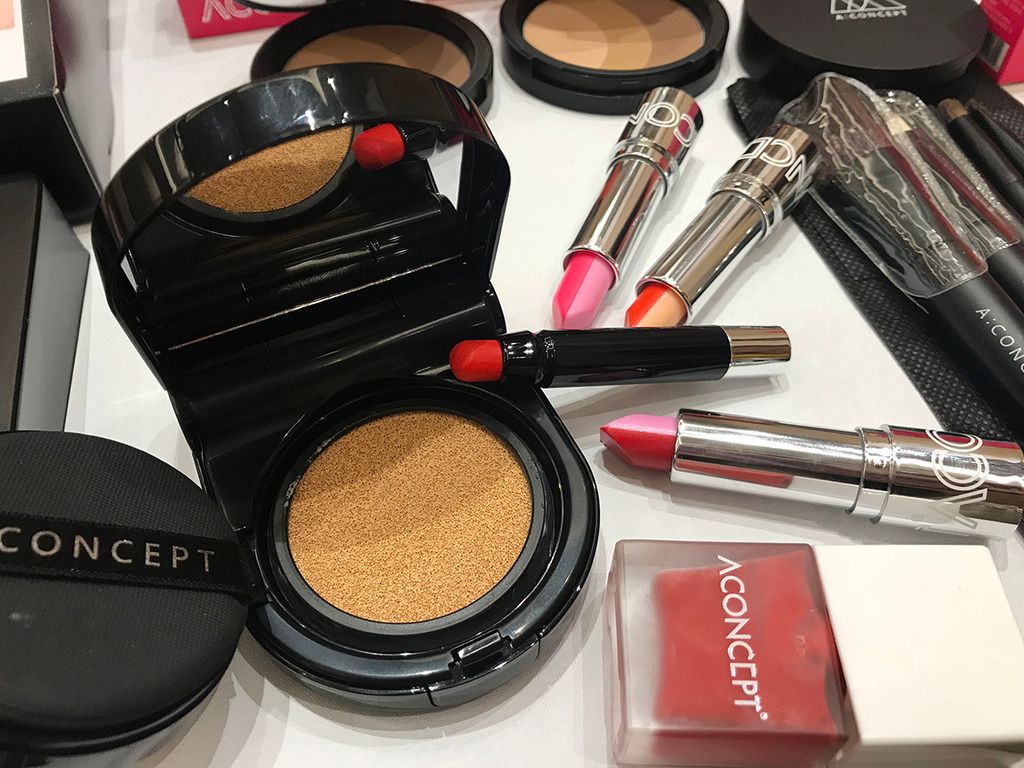 This is one of the most clever cushion compact I've ever seen so far! Formula aside, did you know that there is a compartment for a lipstick in this cushion compact? It's such a clever idea, perfect for touch-ups! Whenever I'm on the go, I like to touch up a little on my under eye areas and definitely my lipstick, so this is THE compact for me, and for all others who are like me! The cushion is rather hydrating and long-lasting and serves to instantly brighten up your skin, which is great if you're touching up before a party!
#2 Cheek Me Cheek Tint
If you're not careful, you'll surely mistake this product for a nail polish. Housed in packaging that of a traditional nail polish, Cheek Me is actually a watery cheek tint for a natural flush of colour on your cheeks.
It comes in 5 colours – Marry Me (lavender pink), Hug Me (peachy coral), Kiss Me (tomato red), Love Me (warm cotton pink) and Miss Me (dusty rose). Simply apply a few streaks on your cheeks and blend out with your fingers and you're good to go! Super easy for touch-ups!
#3 Chewing Two-tone Tint Lip Balm
While we are at the two-tone lip trend, A:Concept actually has a product that fulfils our need for everything two-toned! Their Chewing Two-tone Tint Lip Balm, which comes in 3 shades – Red Flavour, Orange Flavour and Pink Flavour – will satisfy your lipstick desires. With one side a lip balm, and another a pigmented lip shade, you get to achieve a gradient lip look with one swipe of the product! I know that this is going to be a staple in my makeup bag.
If you're interested to explore the brand, you may look them up on the A:Concept Official Website, or head down to BIG Mall at Jurong East to try and test them! Happy shopping~
Wednesday, 13 December 2017 15:31
Just when you thought a new cushion compact has been launched, think again! With the emergence of a new selfie generation, it's no wonder Casio is taking its selfie cameras to a whole new level. Behold the Casio TR Mini-series – TR-M11 – a clamshell selfie camera shaped just like a mirror compact!
I couldn't be happier playing with the TR-M11. Owning this mini selfie cam is like having a personal beauty studio with you that takes care of all your selfies from day to night.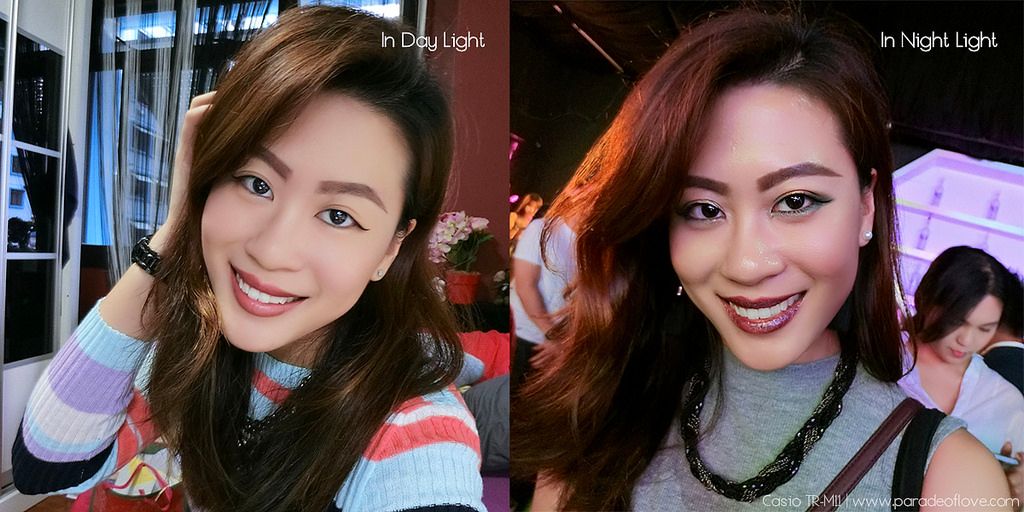 This portable and lightweight beauty studio combines a LED light optimised for taking selfies even in the dark. You can freely control how much light you require to capture your ideal selfie made possible by its lighting technology and Ring LEDs!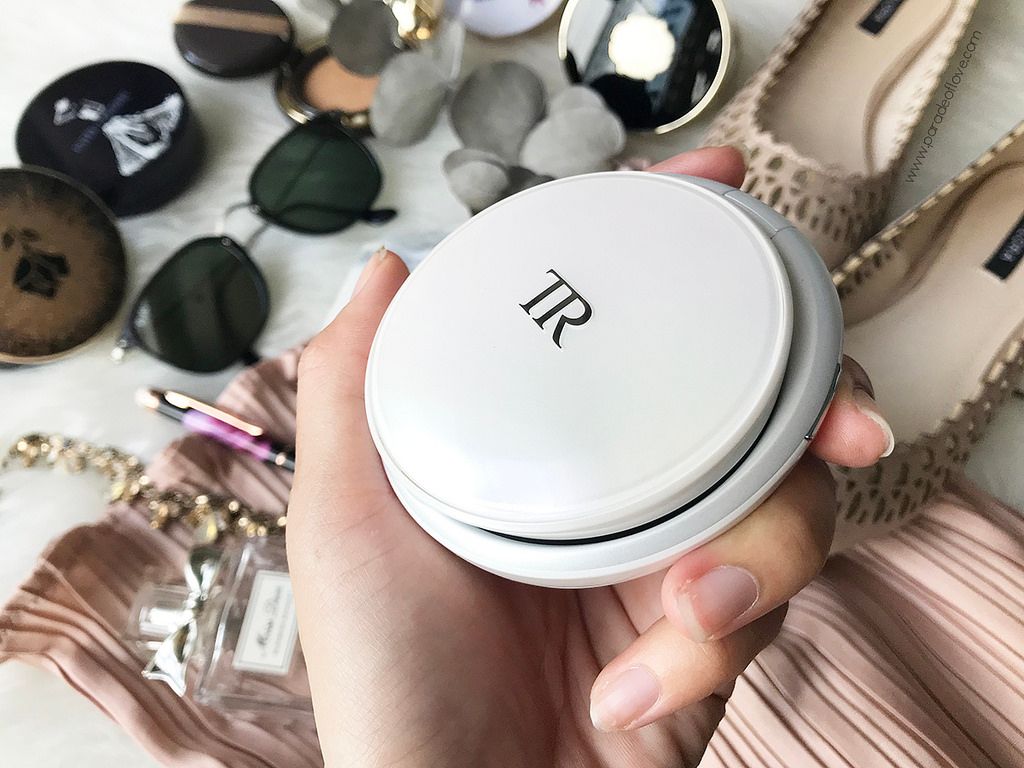 (It's just the size of your palm, handy isn't it?)
There are a total of 8 LED lights positioned in a circle around the lens and it's like bringing a personal ring light around you on-the-go. With the LED lights, you don't have to worry about having one side of your face cast in shadows when you selfie as there is uniform illumination on your face. You can even toggle the pattern and intensity of illumination according to your environment, so it's total control on your end to achieve the most ideal lighting to bring out your personality through your selfies!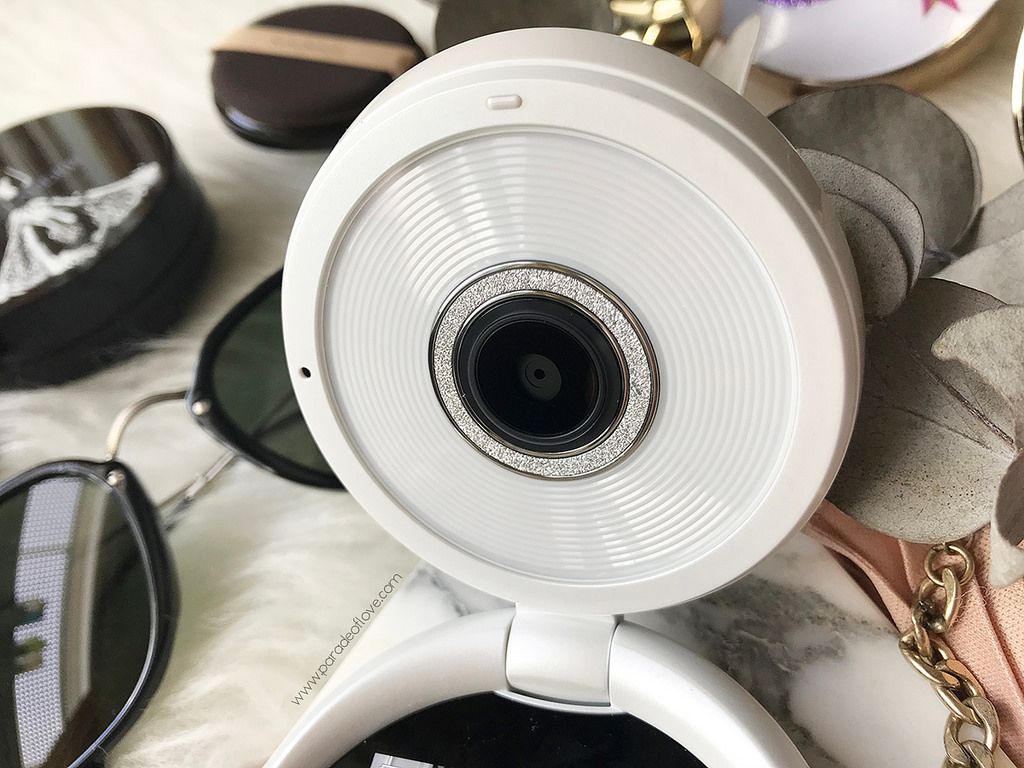 (Look at the silver crystal ring in the middle, it totally adds a touch of glam!)
Also, there is a Sub LED light at the bottom of the screen to help you reduce the level of shadows being casted around your neck area. This clever function actually brightens your entire face on the whole, making your selfies appear more wholesome than what your smartphone can do for you.
There are a total of 8+1 LED lights:
Looking specifically into the settings, as with Casio's selfie cams, the TR-M11 has got a customizable makeup function. It is very comprehensive in that it allows you to toggle between these nine settings:
Skin Tone
Smooth Skin
Face Brightness
Tint
Sculpt
Catch Light
Dark Circles Remover
Mole Remover
Slim
You are also allowed to have fun with some of its Make-Up Art settings too!

(L-R: Normal, Vivid, Foggy and Vintage just to name a few…)
If you're lazy to experiment and just want the camera to provide you with custom lighting for a beautiful selfie, you can toggle between these different pre-set modes too:
Fresh: makes your face look naturally radiant
Slim: makes your face look slimmer
Sculpt: makes your face look more contoured
Shadows 1 & 2: cast a shadow on either left/right for an artistic effect

(The different effects from the LED lights)
Other than its portability and lighting technology, the TR-M11 also cuts out some awkwardness when you try to take some selfies. I guess if you're the kind of girl who loves taking selfies but dislike having people around you to judge (like me), this is perfect for you. Imagine dishing this out to selfie but having people thinking you're looking in the mirror touching up your makeup. Such a clever innovation!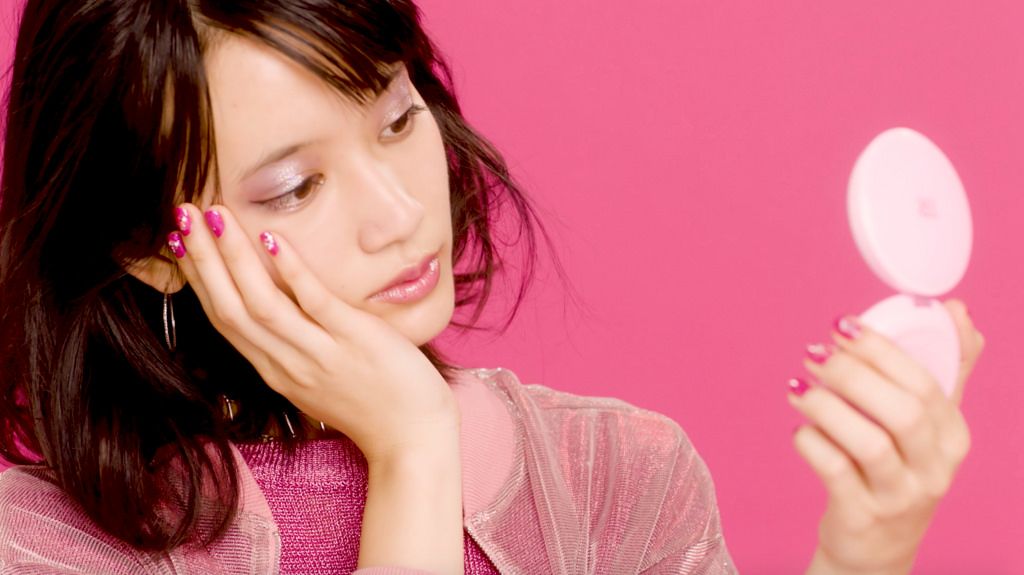 (Photo courtesy of Casio)
(Photo taken by model using TR-M11, courtesy of Casio)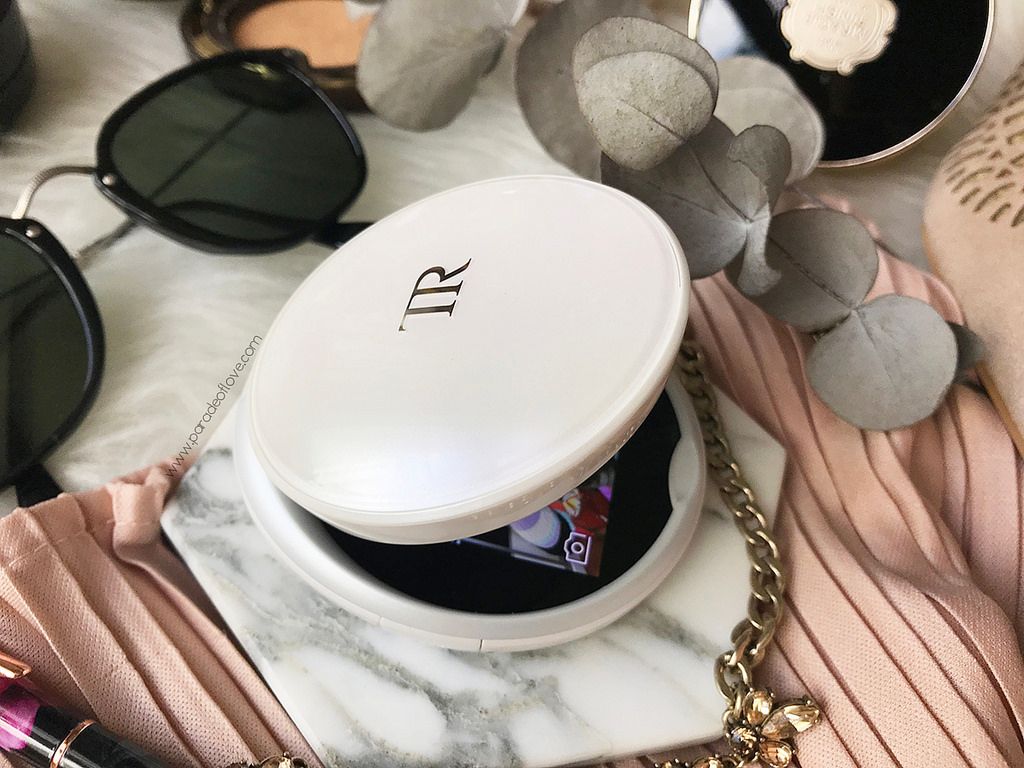 (I just love how good I can look in all my selfies with TR-M11 :D)
The Casio TR-M11 is available in white, violet, vivid pink, green, and pink and retails for SGD699 at authorised retail outlets like Best Denki, Harvey Norman, Alan Photo, Aik Seng Photo and Digibridge.
For more information:, visit: http://www.casio-intl.com/sg/en/dc/products/tr_m11/!
Create yourself and be gorgeous! XOXO, Roanna.
Wednesday, 13 December 2017 15:09
I realized that my skin condition is getting from bad to worse after 3 consecutive months of travelling – 7-8 days a month. It got really bad when I spent 8 full days in China and we know how dirty and polluted the air can get there!


It was really not surprising when I started to experience breakouts on the forehead of my face. And as soon as I got back from my last trip, I made an appointment with Annabelle Skin, located at The Adelph,i for a thorough cleansing.

As usual, I did a skin check to determine what kind of treatment would be suitable for me.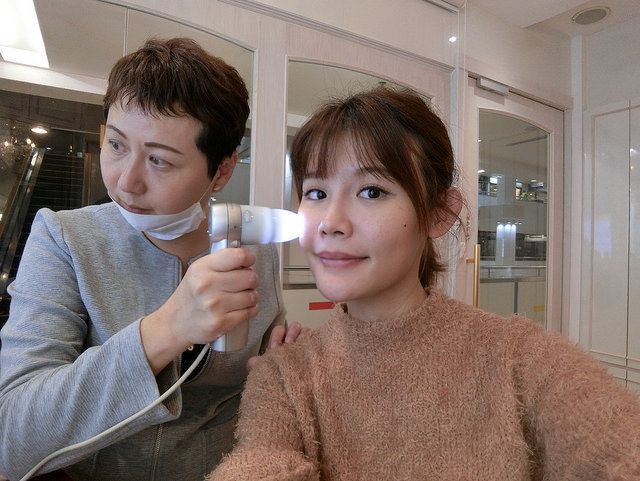 I kid you not when I say that my pores are clogged both inside and outside even though you guys kept saying that I have pretty good skin. Sigh. Even though you can't really tell, it can be felt when I touch my face.  Just look at those bumps from the skin check scans!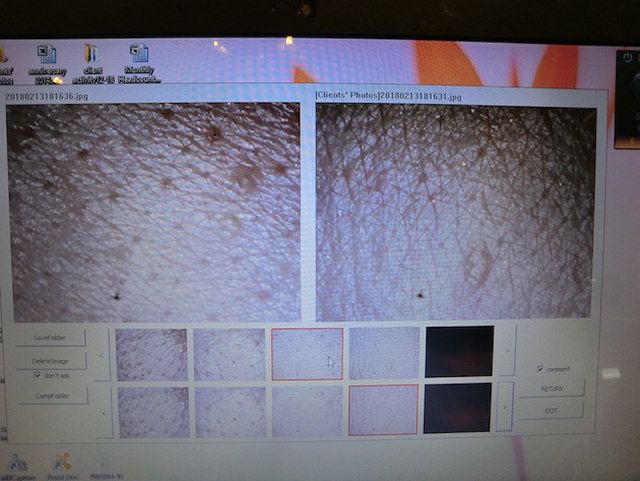 So I did Double Effect Carbon-Detox Treatment and the treatment covers for both the face and the neck.

The products used for the cleansing steps are Velvety Cream Cleanser and Fresh Blossomy Tensum from the latest Bio-Classica Range from Dr.Belter. I also did an Enzyme Cream peeling to cleanse my face thoroughly from the dead skin cells and pollutants that are clinging onto the surface of my skin before the extraction. And I did mention before on how much I love their High-Frequency antiseptic care? They will make sure that all the bacteria and toxins are removed before the application of serum and mask.


After an ampoule care was applied onto my skin, double masking was performed to heal and nourish my face. The first mask was a combination of their Line A Mask and Special Gentle Mask while the second mask was the Shake it! Mask Peeloff – Carbon D-Tox.




As much as I love the effect of both masks, I prefer the peel off mask more because I love removing all the impurities from my face! Haha. Look at how thick the layer of mask is below.




While I was masking, the therapist also did a lymphatic drainage facial massage for me and it was super relaxing. It felt like she drained my entire day of stress away.

She ended the whole treatment with Fresh Blossomy Tensum and AquaSilk 24 and my face felt as though it has never been richer. I feel so blessed to know that Annabelle Skin will also be there for me in times of clogged pores and dehydrated skin! Haha.

You can also call 6336 8975 or WhatsApp 82281454 for an appointment. Just quote my name for 50% off your first treatment!

Annabelle Skin is located at The Adelphi, 1 Coleman Street #02-42, Singapore 179803.
Nearest MRT station: City Hall Station

To find out more about Dr.Belter Cosmetic, please visit http://www.belter-cosmetic.com/
Facebook: https://www.facebook.com/drbeltersg/
Instagram page: https://www.instagram.com/drbeltergirl/
Tuesday, 12 December 2017 07:00
Let these photos convince you to buy the TR-M11. I mean, come on. No words are even needed! Achieve flawless selfies within seconds! x
Page 1 of 285
<<
Start
<
Prev
1
2
3
4
5
6
7
8
9
10
Next
>
End
>>