Beauty
Wednesday, 26 October 2016 07:00
A search on YouTube will bring you to many videos showing you the ideal body types across time and space. From the boyish figures of the 1920s' flapper girls to the curvy 2010s' of the Kim Kardashian-body types, which is your favourite?
We did a poll on our site on 4 different body types and here are the results from our readers:
Stefanie Sun (14.9%)
Lean and boyish /Credit: JS China
Kim Kardashian (16.3%)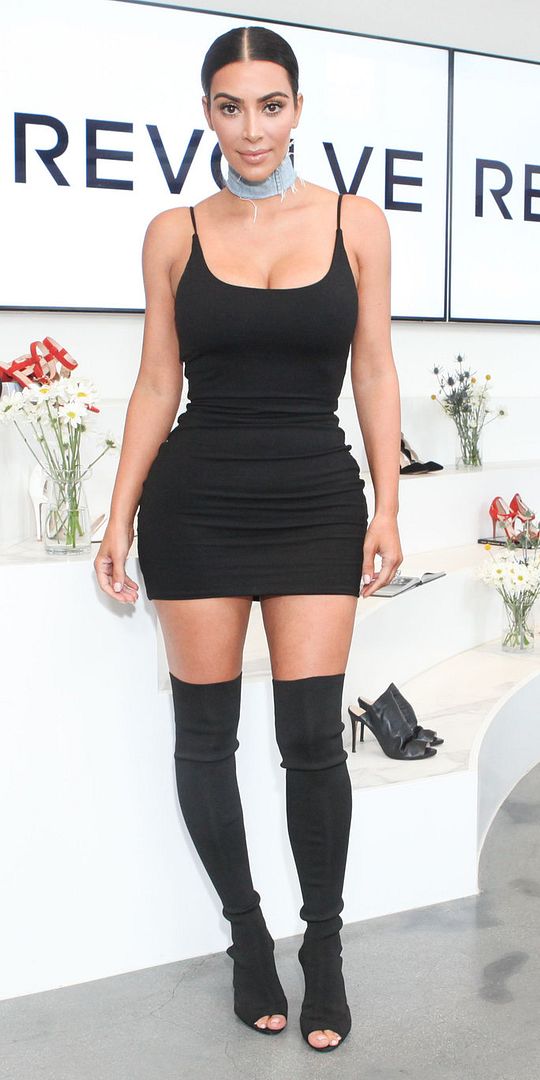 Celebration of curves /Credit: In Style
Suzy (57.4%)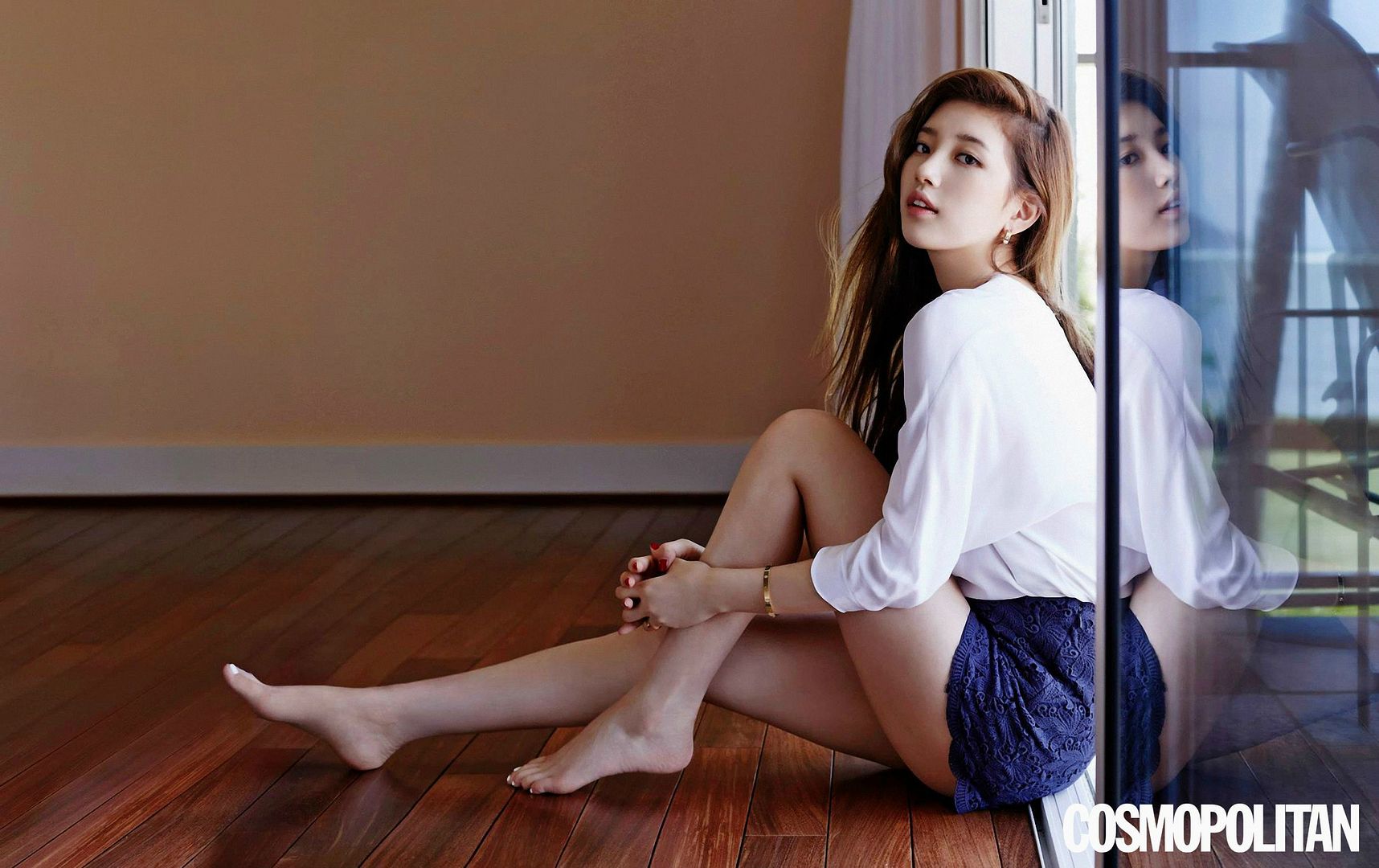 Slim and feminine /Credit: Koreaboo
Michelle Yeoh (11.4%)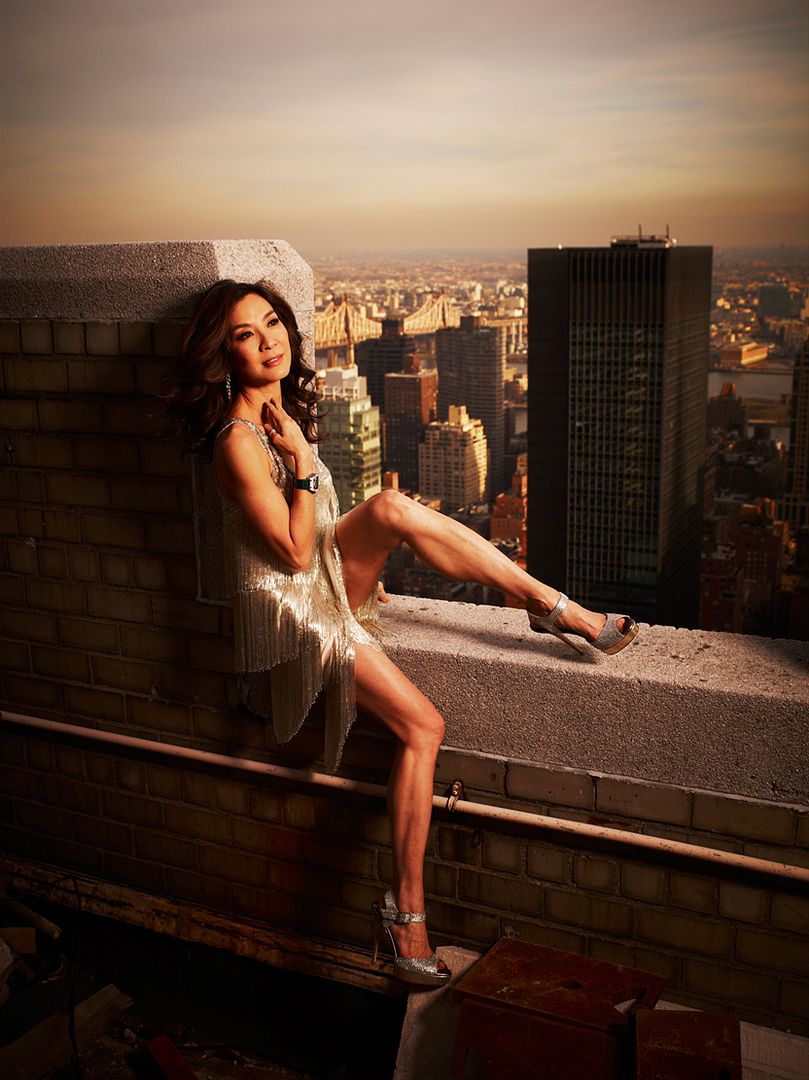 Fit is the new sexy /Credit: chrisereneta
The poll had Suzy came out tops with a good 57.4% of the votes, followed by Kim Kardashian with 16.3%, Stefanie Sun with 14.9%, and lastly Michelle Yeoh with 11.4%. With the K-wave sweeping the globe, it is no surprise that Suzy had the looks and body that many would want.
Achieve the body you want with CoolSculpting
You can always exercise and maintain a healthy diet to achieve the body weight that you desire. But do you know that when you lose weight, it is just the existing fat cells in your body getting smaller? That is why there are areas of stubborn fats on your body that will never go away. Areas like the tummy, arms, chin, and thighs are always the bugbear of people, who often think that spot exercises will help trim those excess fats away.
But spot toning doesn't work as the fat cells in those areas are still there, getting bigger as you put on weight. Liposuction is an effective way of getting rid of excess fats but it is an invasive treatment, which will not appeal to everyone. A non-invasive alternative is CoolSculpting, which removes unwanted fat cells by freezing them. The damaged fat cells are then passed out of the body.
If there is some loose skin that you'll like to tighten up, consider high intensity focused ultrasound (HIFU), which uses focused ultrasound energy to tighten and firm loose skin. Similar to CoolSculpting, there is no downtime with HIFU, which means you can get back to what you need to do straight away after treatment. Find out more about CoolSculpting or HIFU, and how they can work for you here.
Wednesday, 26 October 2016 07:00
Gather your girl squad for a Disney Princess themed Halloween come Saturday. But this time, don't look pretty and angelic anymore, do it the Halloween dead way.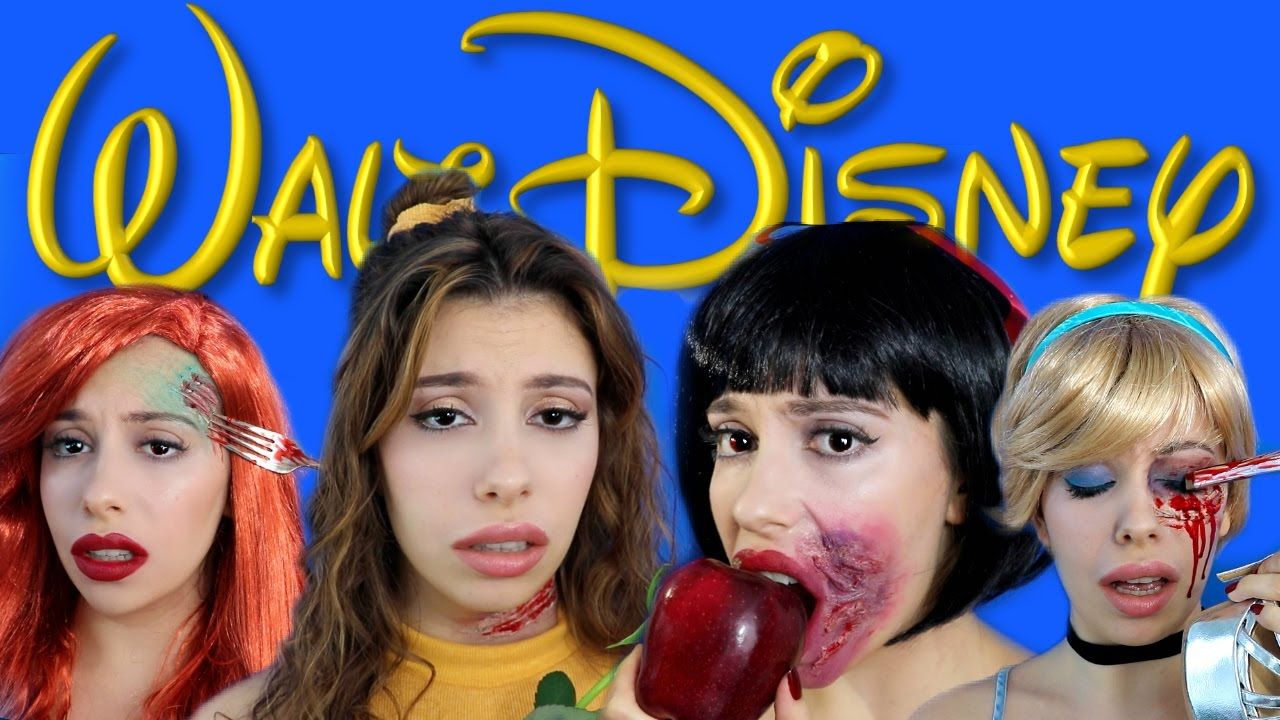 Credit: Youtube BeautyTakenIn
It is just too cliche to dress up as princesses these days. Add that touch of character to your Halloween princesses with tips from Youtuber BeautyTakenIn. Watch the video below to see how you can use your everyday makeup products to create injuries and scars to your character to get the dead Disney princess look.
Tuesday, 25 October 2016 11:18
I first heard about the "danger triangle" from a classmate of mine when I was in Junior College, just when I was trying my best to pop a pimple right in that danger zone. She almost let out a scream, trying to stop me from what I was doing.
Credit: Beauty Heaven AU
For the uninitiated, the "danger triangle" is the area shown in the photo below. According to my JC mate back then, we should not pick on any pimple in this area because it can be fatal. But how?
Credit: Wikipedia
"Due to the special nature of the blood supply to the human nose and surrounding area, it is possible for retrograde infections from the nasal area to spread to the brain causing cavernous sinus thrombosis, meningitis or brain abscess." (Source: Wikipedia) In simpler words, this danger zone is an area with lots of blood vessels that connects to our cavernous sinus. Acne and pimples contain bacteria and when bacteria accidentally enter the blood stream during your popping, there is a possibility, although very rare, that an infection in the brain can occur, causing vision loss, permanent paralysis, or death.
Scary as it may sound, the chances of that happening are very low. Besides, with advances in medical science and antibiotics readily available, it is not of a significant concern. However, it is still advisable to leave that spot of yours alone because you may be left with an unsightly scar. If you are concerned about spots and infections in the "danger triangle", it is still best to consult a doctor for a professional opinion.
Monday, 24 October 2016 15:26
Before you read on, we shall make the most important announcement: Yes, they do worldwide shipping.
Credit: Instagram Storybook Cosmetics
These Harry Potter inspired makeup brushes are going to leave all their makeup junkie fans spellbound, and hoping for a spell to help you put on your makeup flawlessly.
This brush collection is known as the "Wizard Wands", and it consists of 5 different makeup brushes that are shaped like wands from Harry Potter. With 2 bigger brushes that can be used for dusting and blending, and 3 smaller brushes for eyeshadow application, these set of brushes will do all the magic for your eye makeup.
Besides these 5 brushes, Storybook Cosmetics has already started their brainstorming process for the new designs for their next collection. Here's a sneak peek for you. Fans will know who these wands belong to!
Excited? You can place your orders here.
Friday, 21 October 2016 10:03
When you are no longer a sweet, young thing, it takes extra effort to keep your skin looking youthful and radiant. It was great news when Dr. Elias Tam from EHA Clinic introduced Clear + Brilliant Laser to me.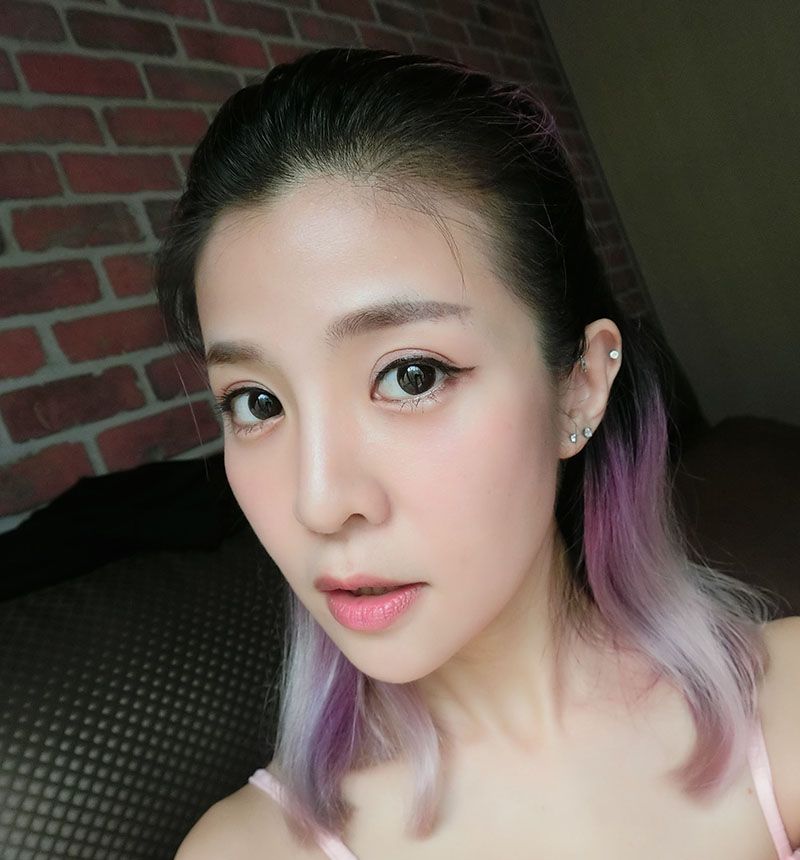 Clear + Brilliant is a revolutionary, gentle laser skin care treatment, clinically proven to fight the effects of aging skin. One of the most gentle laser treatments for skin, it creates micro-injuries in the skin, forcing the skin to heal itself and therefore boosting collagen production and generating clear and healthy skin.
Benefits of Clear + Brilliant Laser:
– safe, non-surgical, and non-invasive
– gentle on the skin
– fights natural effects of aging
– improve tone and texture
– gives skin a radiant, youthful glow
– Creates a more even skin canvas
– reduce the appearance of pores
I always believe that prevention is better than cure, so anti-aging treatments should start early. Regular laser sessions are beneficial for our skin in the long run and your skin will be thanking you for it in 10 years' time!
I headed for my Clear and Brilliant Laser session at EHA Clinic and because this is the first time I'm doing laser on my skin (except my previous laser hair removal treatment years back), I felt a little nervous.
The Process:
Step 1: Applying numbing cream to lower the ouch factor.
Dr. Tam started working the laser on my face after the numbing cream was removed. It wasn't as painful as I had imagined it to be. I would be lying if I said that it is painless. It felt like little rubber bands snapping on my skin, that's it.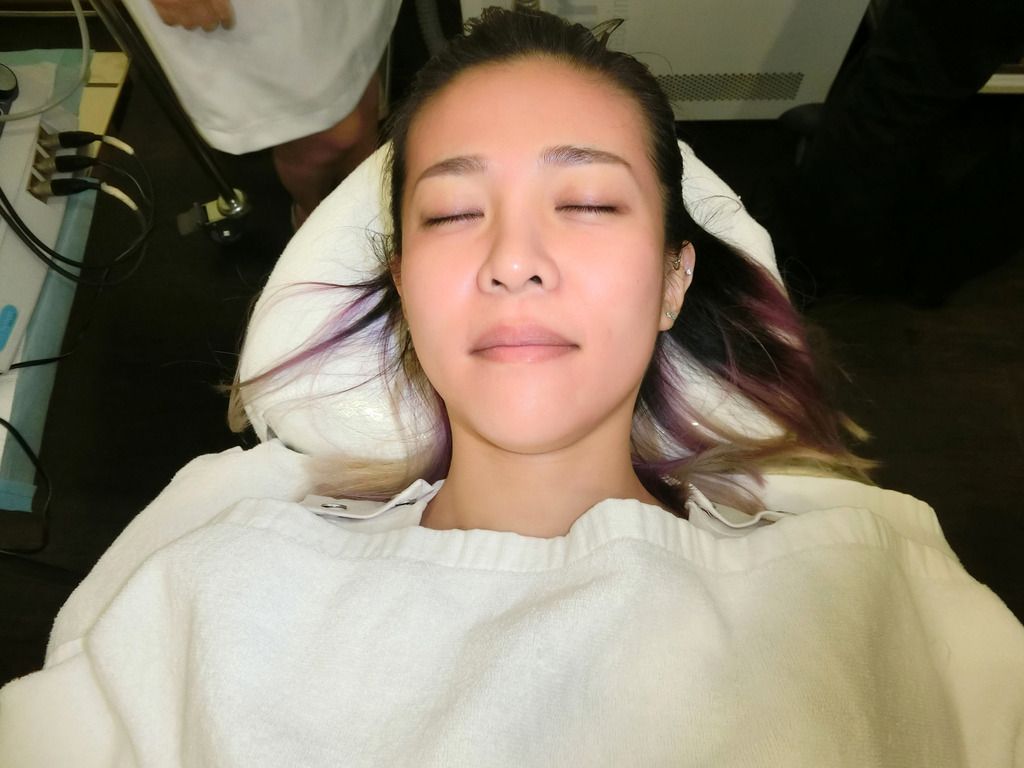 My face was red after the treatment, but there wasn't any stinging sensation. It felt normal.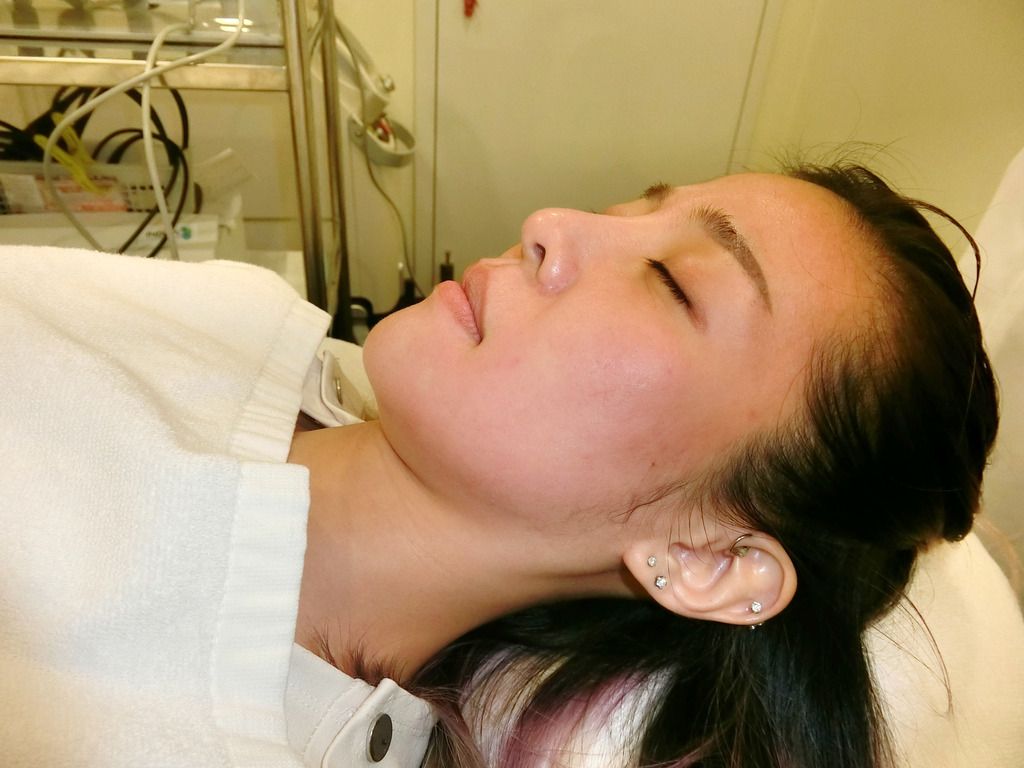 A better look at the redness. Dr. Tam told me that the redness will go away in a day or two so I don't have to worry about it.
A soothing serum was applied on my skin to help it heal better, and enhance the effects of the Clear and Brilliant Laser.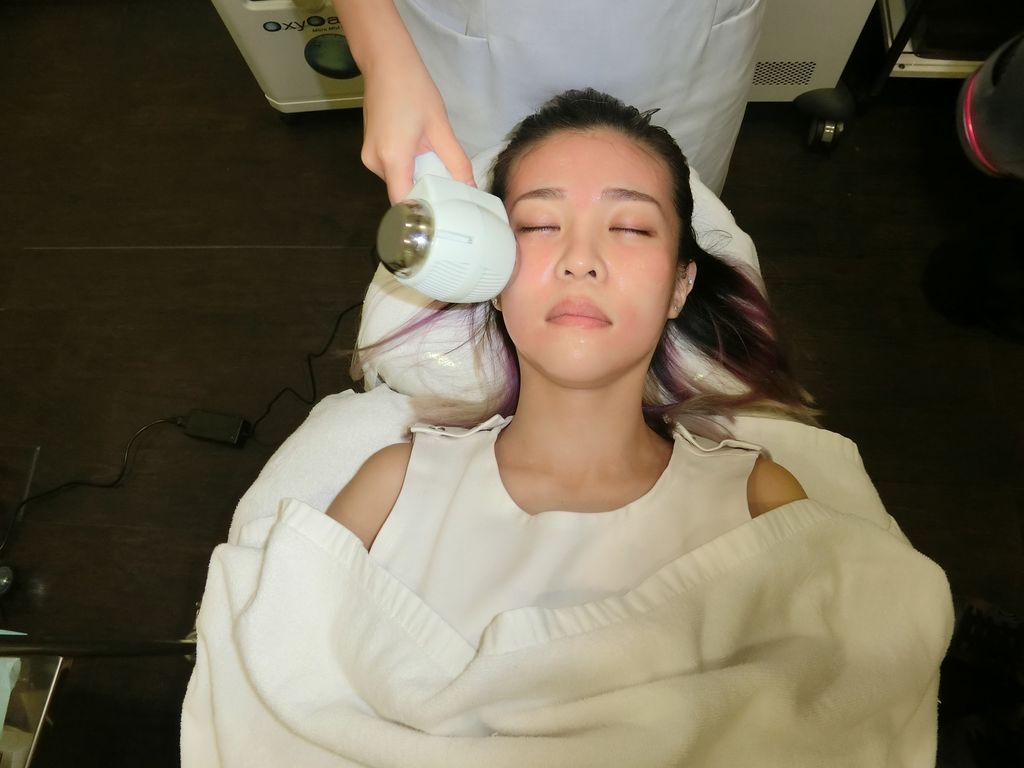 There was no pain or discomfort post-laser but my skin felt a little wind-chapped and sandpaper-like for the next few days. You can't tell the roughness just by looking at it, but you can feel it upon touching. I was worried because I have a photo shoot 2 days later but Dr. Tam told me its ok and I can go ahead with the shoot.
The very next day after the Clear + Brilliant Laser treatment. The redness was gone and I could put on my makeup. But the sandpaper-like feeling was still there. It took a few days before the roughness went away.
I even attended an event the very next day!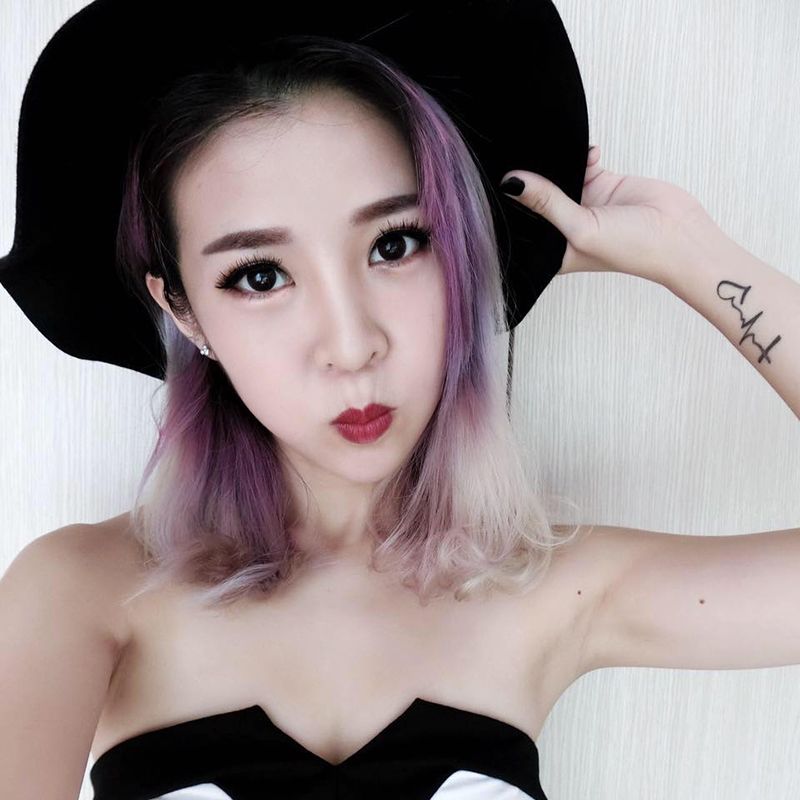 2 days post treatment and I took this photo before heading out for a photo shoot.
So for those who are worried about downtime, there is none. Perhaps maybe a few hours post treatment you will have a reddish face but that is about it!
Will I get Clear + Brilliant Laser treatment again?
Yes, I totally will. Pores are less visible and you cannot ignore the clear skin and the glow on your face after the treatment. Regular Clear + Brilliant Laser will keep my skin youthful and firm and it is definitely a great complement to my regular anti-aging and skincare regime!
EHA Clinic
1 Scotts Road #15-01 Shaw Centre, Singapore 228208
Tel: 6235 3325 or 8168 7235
For Bookings & General Enquiries
Email: This e-mail address is being protected from spambots. You need JavaScript enabled to view it
Website: http://www.ehaclinic.sg
Opening Hours
Weekdays: 11am to 9pm
Saturdays: 10am to 8pm
Sundays & Public Holidays: Closed. By Appointment Only
Page 1 of 253
<<
Start
<
Prev
1
2
3
4
5
6
7
8
9
10
Next
>
End
>>