Beauty
Tuesday, 30 August 2016 07:00
The haze season is back and apart from irritating our airways, the dust particles can also irritate our skin. The thought of having those pesky dust particles clogging up our skin sends shivers down our spines.
Credit: Shape
How can we still look fabulous amidst the rising PSI? Here are some beauty tips to tide you through the haze period.
1. Cleanse your skin thoroughly
Credit: Cosmopolitan
With all the dust particles flying around in the air, it is almost common sense to give your face a good wash when you are home. Remove those irritating grime with a gentle cleanser. Double-cleansing recommended.
2. Use a serum with antioxidants
The haze increases the production of free radicals in the skin and that can cause premature aging. Use a serum with antioxidants to strengthen the skin and heal skin damage. A powerful serum with antioxidants can also up the level of your skin defense when you are out and about.
3. Shield your skin with a moisturizer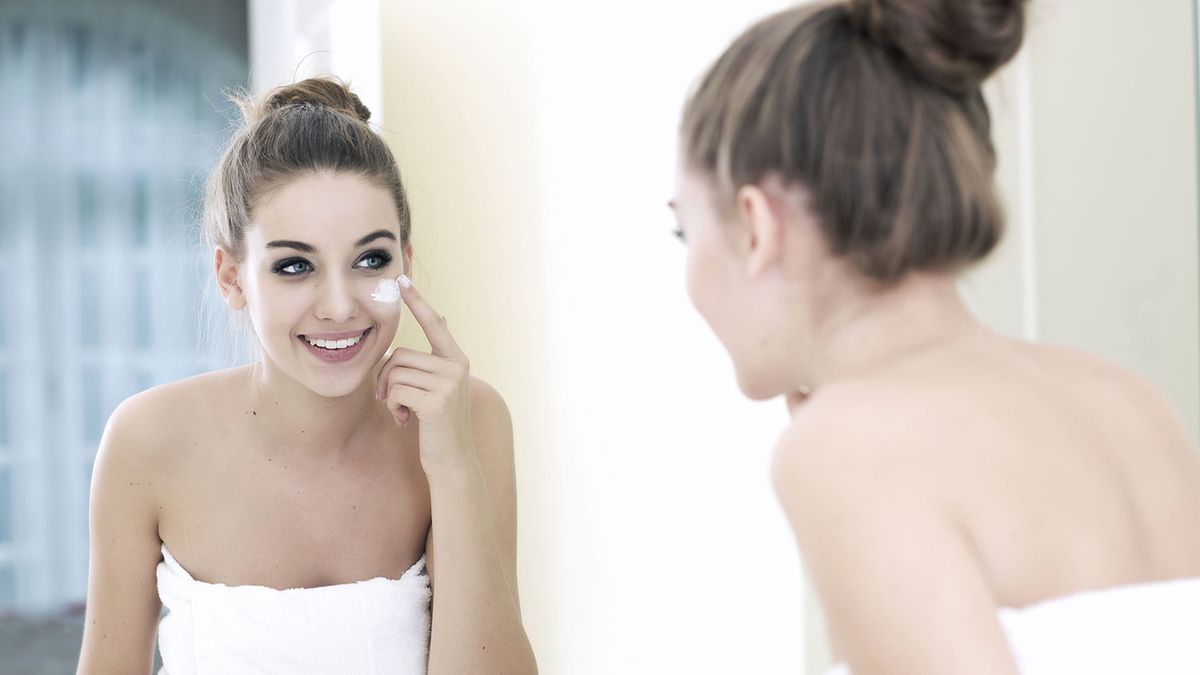 Credit: Ren Dermatology
Apply a layer of moisturizer on your skin to let it act as a barrier to the haze. Furthermore, it is important to keep our skin hydrated during this haze period because dry skin exacerbates skin sensitivity.
4. Don't forget your sunscreen
The haze traps UV rays in the atmosphere and hence, UV exposure is higher during the haze period (and we already know the harmful effects of UV rays on our skin). Do not skip sun protection. Apply a broad-spectrum sunscreen to shield your skin from the harmful UV rays.
5. Wash your hair every day
Credit: Pop Sugar
If you skip a hair wash here and there previously, we strongly advise you to make it a good habit to wash your hair every day during this period. The dust and the grime will land on your hair and scalp, and imagine them mixing together with your natural hair oils to clog up your hair follicles. Ewww.
Monday, 29 August 2016 09:27
We continue to show our #SingaporeanPride in the month of August as we round up the best Made-in-Singapore beauty brands that everyone should know about. We are not world-famous (yet), but these homegrown brands are slowly putting our Little Red Dot on the map with products like the Rachel K CC Cream, founded by ex-Miss Universe Singapore Rachel Kum, going global.
Skin Inc
Making waves in the beauty scene, Skin Inc began as founder Sabrina Goh's search for products that were suitable for her sensitive, eczema-prone skin and the idea evolved into the world's first Skin Supplement Bar and highly customizable serums developed by its R&D team in Japan. Thanks to the partnership with Sephora, the brand's reach across the world is tremendous and has offices in Singapore, New York and Italy.
Handmade Heroes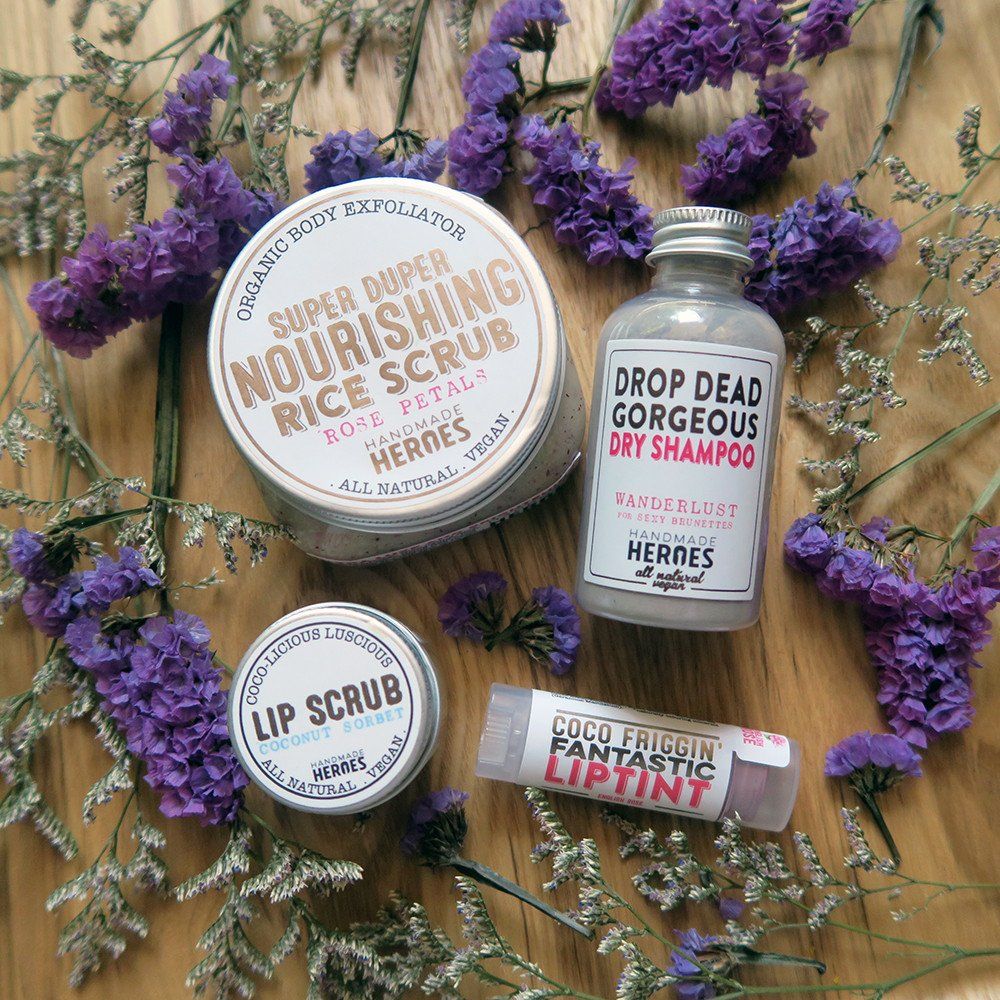 Handmade Heroes is another of our homegrown beauty brands, and its natural products are parabens-free, cruelty-free and completely vegan – but feel perfectly luxurious on our skin. Their lip balms and tints are bestsellers, and definitely smell good enough to eat! Founder Lynsey Lim has been making her own products since 15 years old as she always loved natural skincare, but such products were usually too expensive. Other than being stocked in local Naiise outlets and Isetan Scotts, the brand is also sold in Malaysia and available internationally on Amazon, where the dry shampoo seems to be a hot favourite.
Shophouse Sixtyfive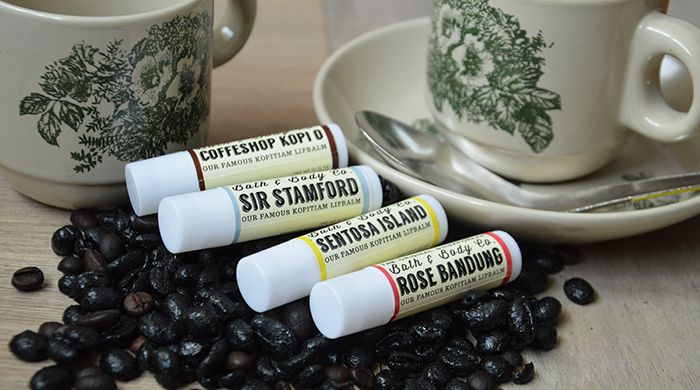 My first impression of the brand was "the names of these lip balms are cute AF!" Naming the balms after Singapore icons like Sir Stamford, Sentosa Island, Honeydew Sago, Rose Bandung and Coffeeshop Kopi O, you can't help but feel that Shophouse SixtyFive is #sosingaporean, accompanied by feels of old school nostalgia. Only 24 years old, founder Petrina Yuen launched the petroleum-free handmade lip balms in 2014 after graduating in fine arts from La Salle. The name is inspired after our retro shophouses and the year of Singapore's independence in 1965 – can't get any more nationalistic than that!
Dermagold
Founded by Dr Lim Luping and Dr Grace Ling more than a decade ago, Dermagold is the answer to their mission of finding simple, yet effective skincare. Back then, there were only either medical-grade skincare which were too harsh for long-term use, and over-the-counter products that were seemingly less effective and unable to produce long-lasting results.
Unable to find something in the market that met their needs, the two medical doctors, also childhood friends and firm believers in au naturel beauty, decided to create their own line of skincare products that were only sold to a selected group of patients, family members and friends until early 2013 when the brand was made more accessible to the open market. The Dermagold line is currently stocked at Hadara Aesthetics Boutique and also sold at their e-shop.
Allies of Skin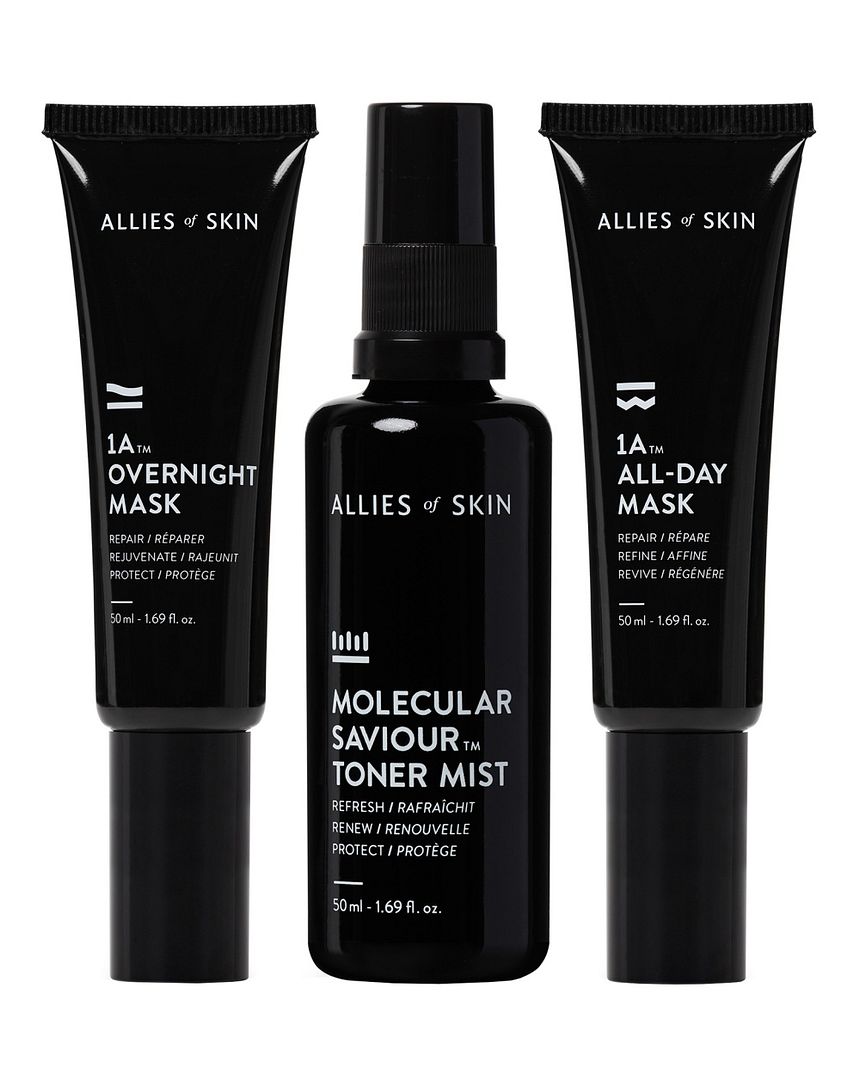 Who said guys can't be beauty lovers too? Nicolas Travis started his skincare brand Allies of Skin with one goal in mind – to create effortless and time-saving products that are fuss-free and easily layered with the rest of your skincare regime. This is especially perfect for busy people who are unable to spend 45 minutes in the bathroom just to complete an entire regime. His formula goes through multiple clinical tests in US (where the products are manufactured) to ensure the products' efficacy and their suitability for everyone from their 20s to 60s. The 1A All-Day Mask is a game-changer and has a loyal following of even beauty editors!
And we're not done! There continues to be many amazing homegrown beauty brands like DrGL, Daux Fayc, Frank Skincare, Mmerci Encore, The Skin Pharmacy, Katfood, Basic Theory, and the list continues to grow. While drugstore and luxury skincare might also work for you, these local brands are also worth a try and who knows? You just might find your ultimate "Holy Grail" for beauty right under your nose.
Friday, 26 August 2016 09:00
Expect nothing but the most intriguing makeup trends from nowhere else but Korea. And we have to say, most often than not, those tricks work wonders!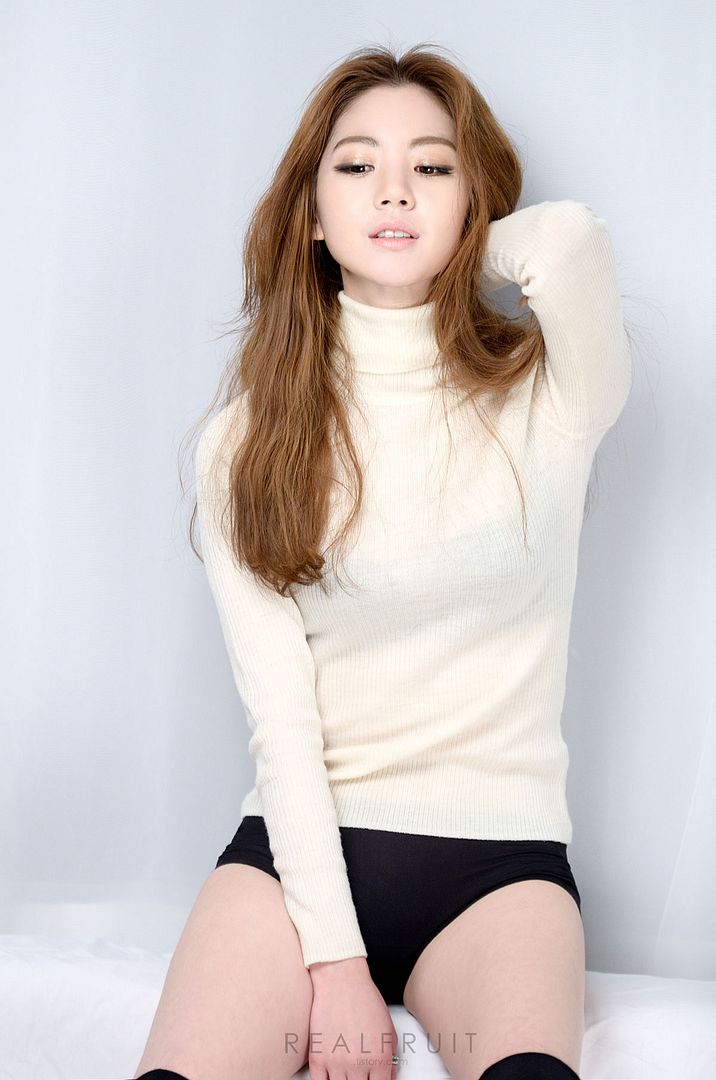 Credit: koreangirlshd
New in from kimchi land is the makeup technique that promises a matte and flawless base makeup. According to writer Monica Kim, this Jamsu makeup is the hottest in Korea right now. "Jamsu" roughly translates into "submerging", and yes, one important step of Jamsu makeup requires you to submerge your face into the water.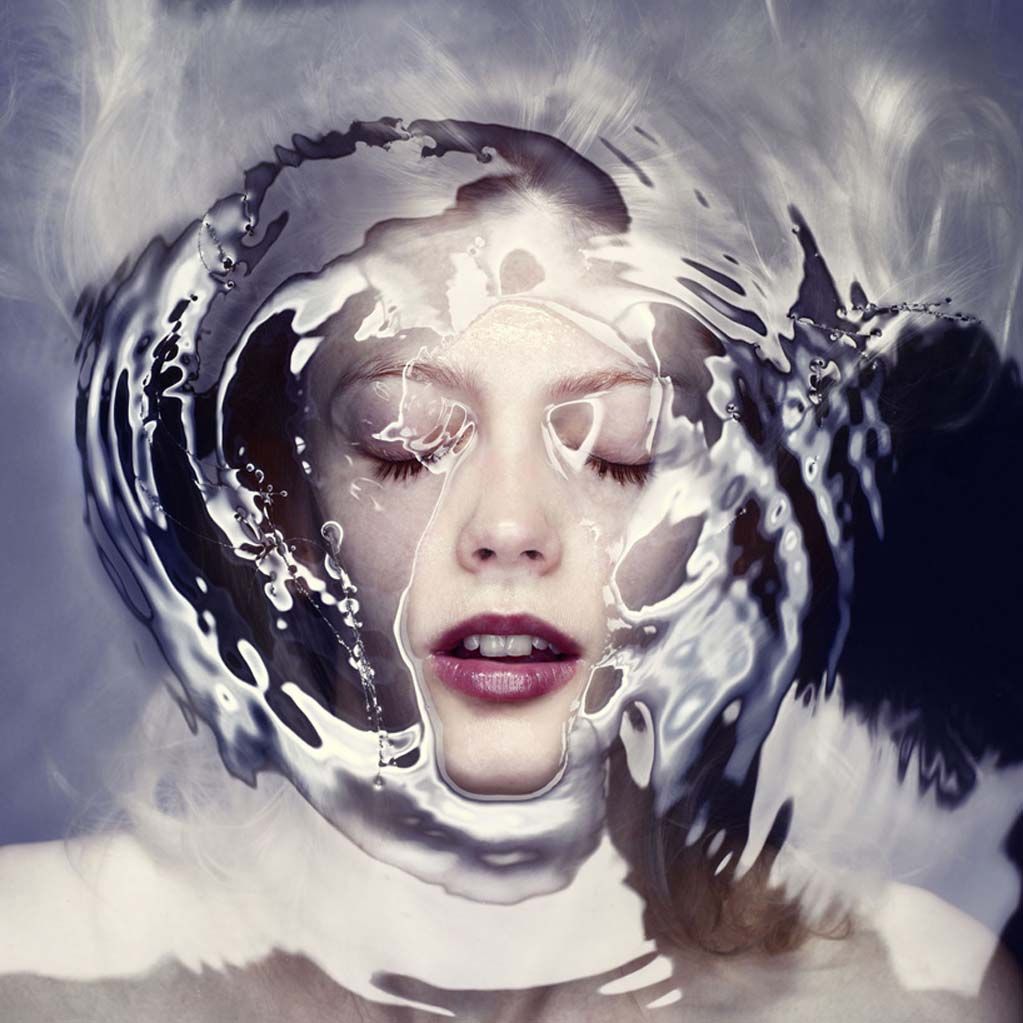 Credit: Creative Boys Club
After applying your primer, foundation and concealer, pat lots of baby powder (your usual loose powder works just as well too) until you look like you walked out from the Kabuki theatre. Prepare a little basin of water and submerge your face into the water and hold it there for around 30 seconds. Pat dry your face gently and lo and behold, you now have a smudge-proof, matte, and flawless makeup base.
According to Kim who tried the Jamsu makeup technique despite finding it a bizarre one to begin with, she mentioned that her skin was incredibly matte throughout the day, and it was also smooth and even-toned. It was also easier to apply her other makeup on top of the base after Jamsu.
Mind-boggling, yes. But as long as it works, right? We are keen to give it a shot and see if it works. Leave a comment to let us know whether it worked for you if you are planning to try it!
Thursday, 25 August 2016 07:00
Hi friends, I had taken a break from blogging as I was busy for the competition of Miss Singapore International (MSI) 2016 which happened just a few weeks ago. Prior to the competition, I was so busy juggling work and trainings; I had so many breakouts multiple times a week (the thick makeup I have to wear made my skin so much worse too). Usually, I battle with small pimples on my forehead, but this year, (to my horror!), I've started having a few big pimples on my cheek and chin area together with some stubborn red marks from old breakouts.
For awhile, I relied on over-the-counter products but quickly I realized they don't treat the root problem of acne, and they take very long to decrease inflammation. Dryness of the skin usually comes with it too. That is when I decided I needed to seek professional help and here I am back with trusty Dr. Terence Tan from Halley Medical Aesthetics.
Why I like visiting Halley Medical Aesthetics:
For

customized solutions

that address my specific skin concern. This visit, Dr. Tan professionally designed an "off the menu" laser treatment specially for me.
There are

no downtime solutions

for me! I can get treated and go up and about for my daily schedule right after the treatment.
After a comprehensive consultation, Dr. Terence Tan customised a no downtime laser treatment combining two different lasers to address my acne concerns and improve my skin texture. The first was a long pulsed laser treatment to treat acne by clearing and rejuvenating pores. The second was a Q-switched laser to minimise pigmentation. The treatments came in timely as I was just one week to the finals of MSI competition and I want nothing but perfect skin for the big day.
Double cleansing on the face before starting the treatment
For any treatments to be effective, the first step has got to be thorough cleansing. Halley Medical Aesthetic has an experienced and professional team that always make me feel at ease when they work their magic. I was comfortably lying down on their reclining treatment chair, while Dr. Tan's assistant helped with the removal of my existing makeup. The facial cleanser they use removes impurities on the surface skin and helps prepare my skin for the treatment thereafter.
You can spot many stubborn red acne marks on my face
The red spots on my face are actually acne marks that have been there for a long time. As a perfectionist and someone who is in the beauty industry, I am emotionally disturbed every night by the presence of such unsightly scars. I am sure many of you will know what I mean because these tiny scars take what seems like FOREVER to lighten or even disappear.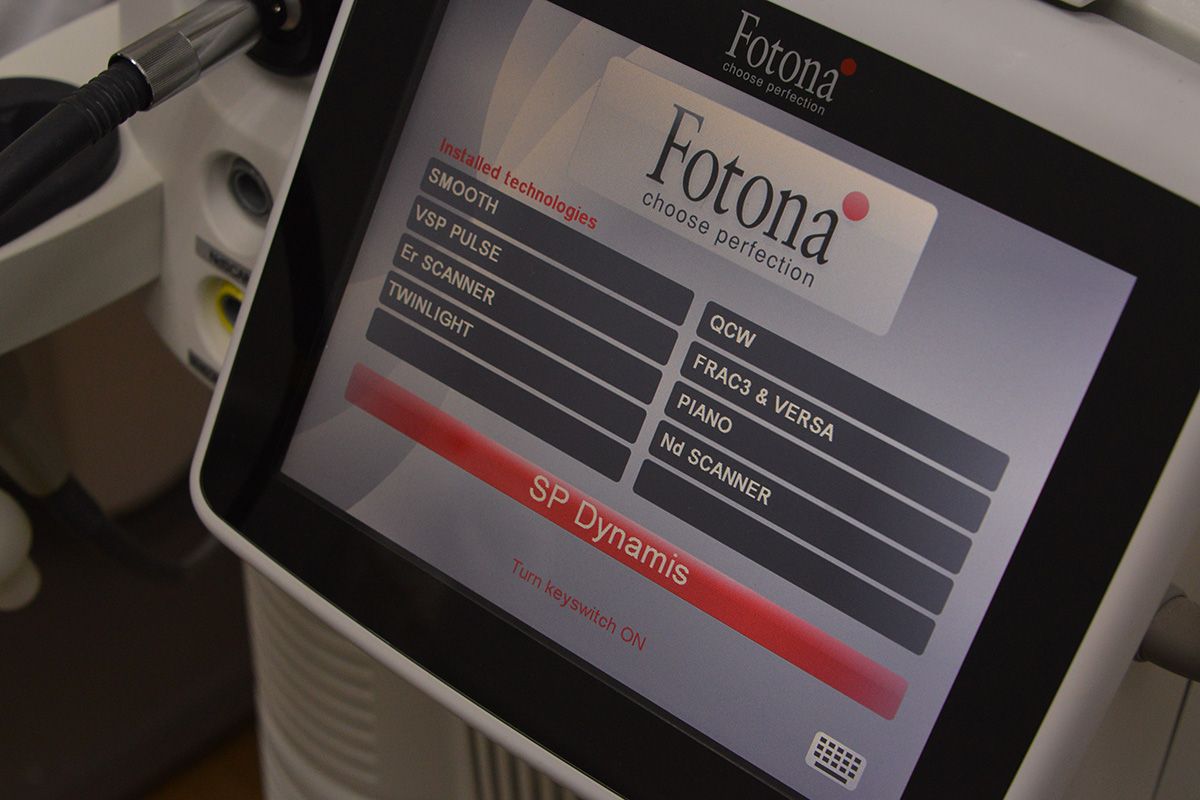 Different modes for different skin concerns
The first part of the laser treatment is the long pulsed laser prescribed for me by Dr. Tan because it can accurately focus on small spots with very high energy. The aim is to target the specific problematic spot without harming the surrounding tissue. The whole process was almost painless (discomfort level is 1 out of 10 with 10 as most uncomfortable), and the whole procedure was so relaxing, I hardly felt any discomfort or pain. Along with the laser therapy, Dr. Tan used another hand piece that provided a constant stream of cooling air to cool and provide comfort on my face. So imagine an intense cool stream of air like air con being blown on your face during the entire therapy, the feeling was so SHIOK (sorry for the lack of a better word!)!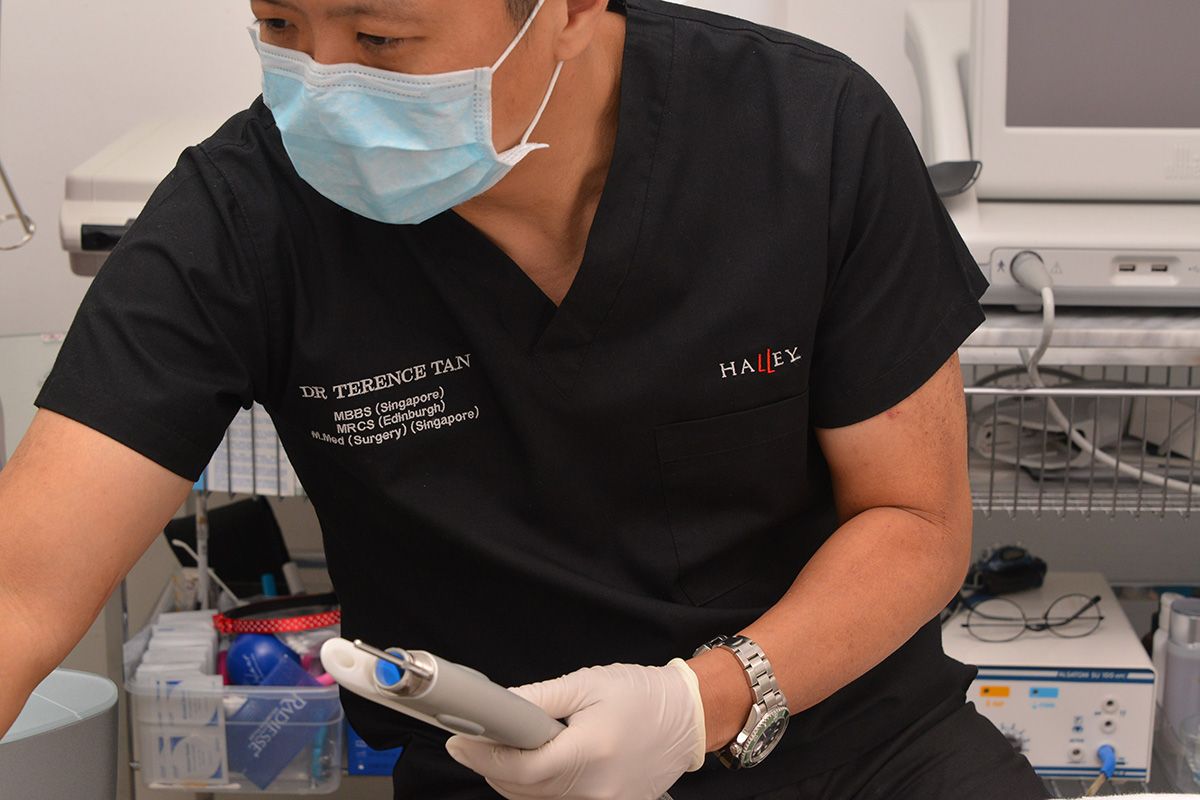 Dr. Tan working his magic on me
Dr. Tan's professionalism always wow me every visit as the process is usually very quick, fuss-free and delivers results. He chats with me during the process to make me feel very relax.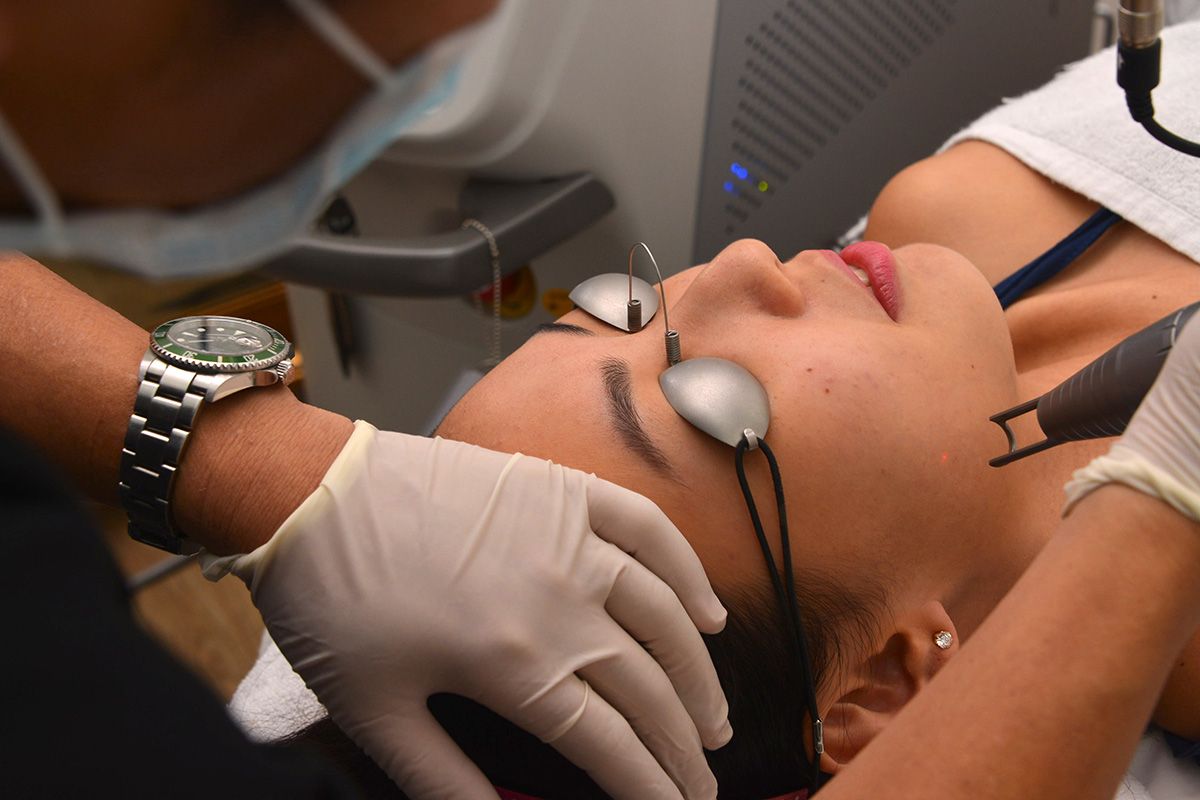 As a safety precaution, I am wearing the appropriate eye protection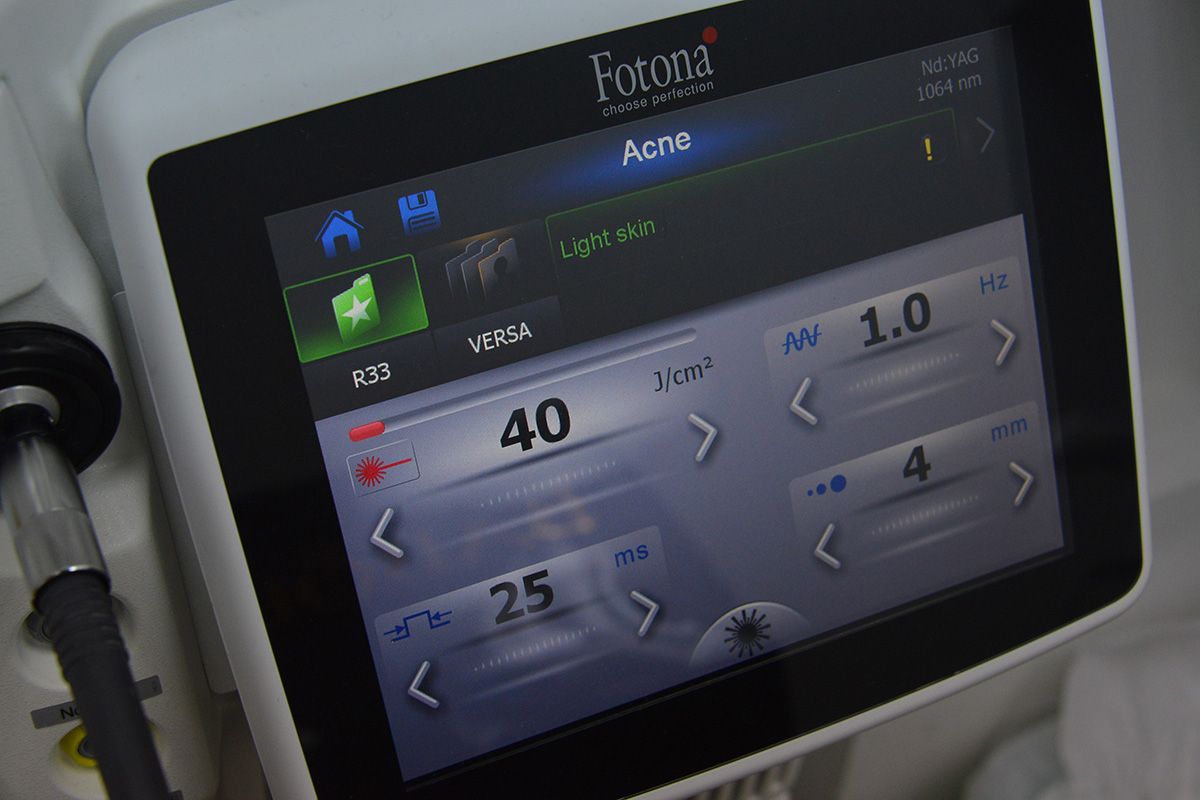 Long pulsed laser to treat acne and rejuvenate pores
The second treatment is the Q-switched laser, it is made of extremely short pulse duration and it targets very small pigment cells and particles. Comparing the two lasers, this second one has a tapping effect that could be felt. You could feel short pulses of energy being directed onto your face. Discomfort is only a low 3 out of 10, where 10 is the most uncomfortable. The process was quick; it took only around 5-10 minutes to cover the whole surface area of the face. The two laser treatments combined makes it perfect for a lunch time rejuvenation or an express acne recovery treatment when you need it.
What do I love about this treatment? There is no redness, bruising, blistering, and pain AT ALL. Throughout the process, I could almost fall asleep. Also, I am so impressed that Dr. Tan is so meticulous! He wouldn't miss any spots; I have some acne scars below the area where the goggles was covering and Dr. Tan would lift the goggles up to make sure he covered every single spot. For the two laser treatments, there was no needles or anaesthesia involved. It took only 20-30 minutes for the whole face. Anyone of any age who suffers from acne, acne scars or enlarged pores are recommended for this procedure. The laser treatment stimulates deep collagen production to improve the scars from within. As mentioned by Dr. Tan, laser treatments improve the skin, but it will take a few sessions, hence, expectations need to be managed when undertaking this treatment to clear or remove your acne concerns.
The result? Beautiful, clearer skin!
In summary, this procedure is safe, has no side effects and no downtime. After only one treatment, I could visibly feel that my skin is brighter and smoother. The cost for each individual treatment is at $370 each. For optimal results, minimise exposure to the sun right after treatment and repeated visits are recommended!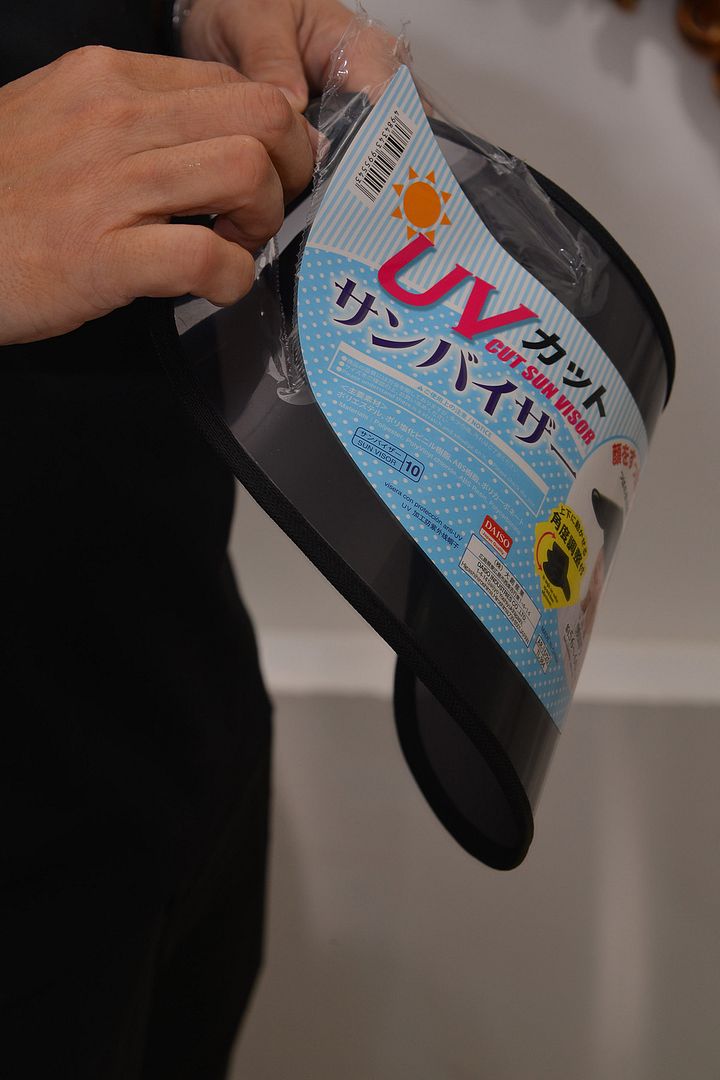 Avoid the sun at all cost with this sun-protection hat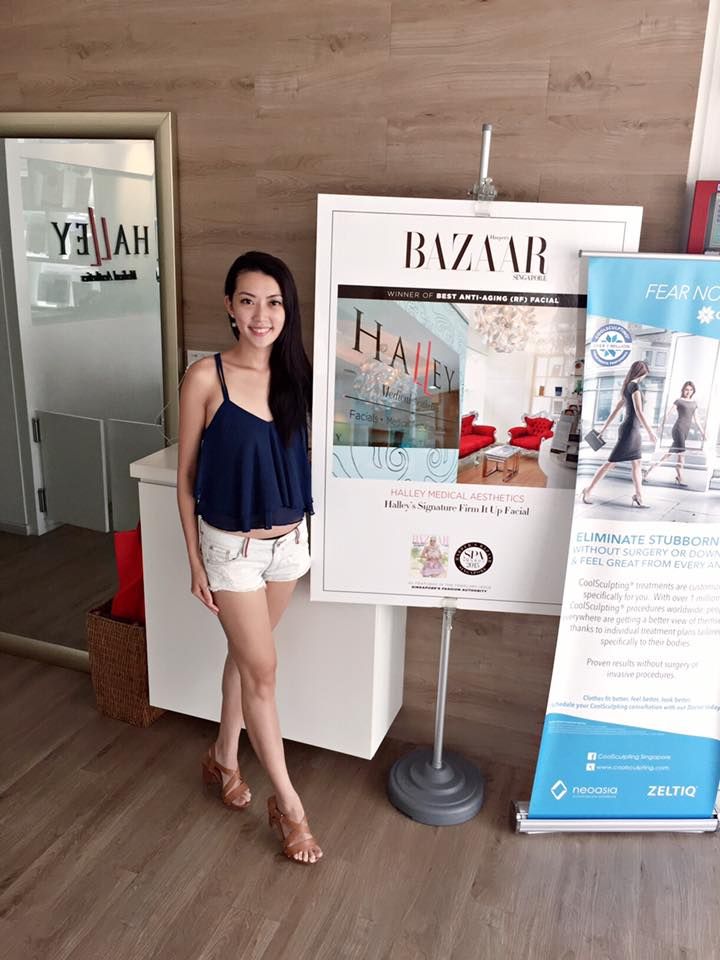 Photo taken right after the treatment
Here's a photo of me taken right after the treatment, and you can see that my face is practically glowing even without makeup. I was ready to go for my next appointments for the day too! On a side note, here's presenting to you the First Runner-Up and subsidiary award title Miss Elegance from Miss Singapore International 2016. A big thank you to Halley Medical Aesthetic for taking care of my skin needs for me to look perfectly flawless before the audition (when I did my fillers) and attentively taking care of my acne scar marks just 16 days before my finals.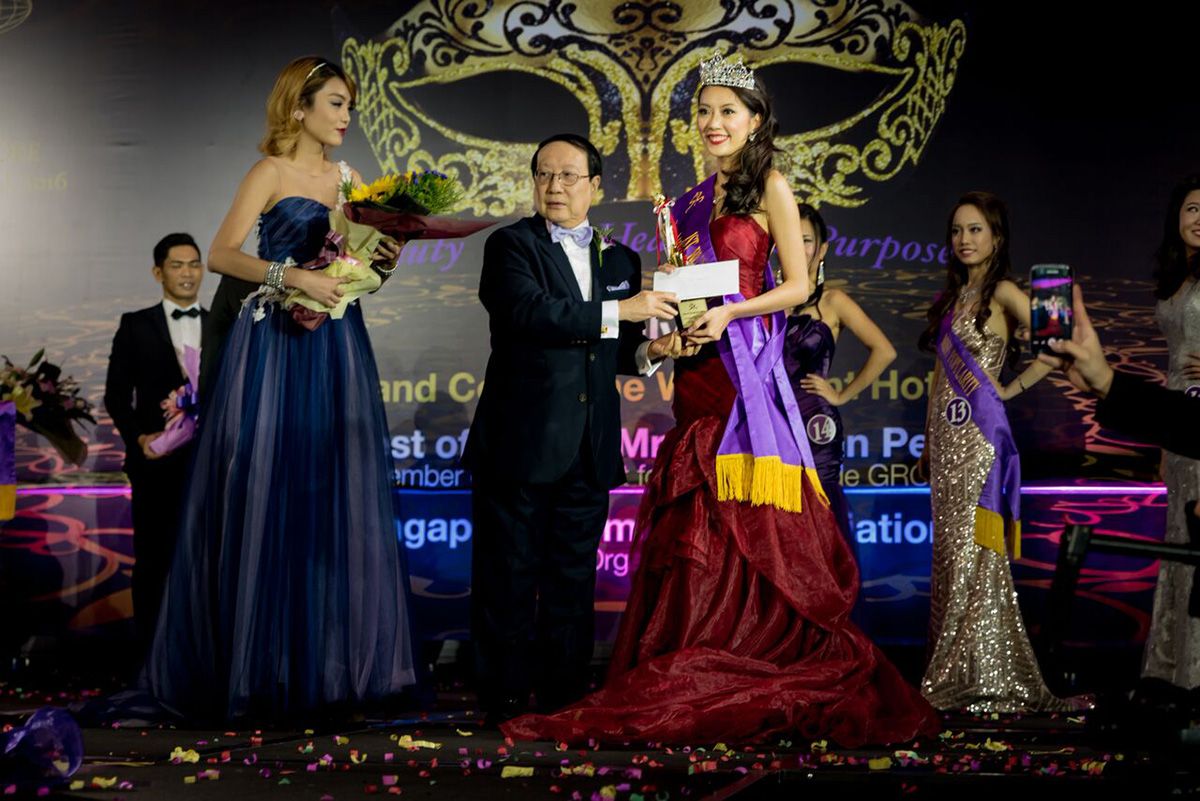 I always feel the best doctors are those who care about your concerns and find the most suitable solution for you. Thank you Dr. Tan for making me feel at home whenever I am at Halley Medical Aesthetics! For my readers, if you had been plagued with any skin issues, be empowered to improve things and learn ways to achieve the perfect skin you have always desire too!
Halley Medical Aesthetics is now located at:
277 Orchard Road #03-15
Orchard Gateway
Singapore 238858 (they just moved!)
Telephone: 6737 8233
Fax: 6737 8232
Website: www.halley.com.sg
Facebook: www.facebook.com/halleymedicalaesthetics
Instagram: www.instagram.com/halleymedicalaesthetics
Blog: www.halleymedicalaesthetics.wordpress.com
With love,
Jacelyn
Wednesday, 24 August 2016 07:00
Always wanted to have those soft, bouncy c-curls ala the Korean actresses? You don't actually have to head to the salon and sit there for hours for a perm. Instead, we realized that a good flat-iron is all that you need to look like you just walked out from a salon.
Credit: Youtube Littlemissboo
Youtuber Littlemissboo showed us how easily the c-curl can be achieved right in your own room. Watch the video to pick up a tip or two!
Page 1 of 248
<<
Start
<
Prev
1
2
3
4
5
6
7
8
9
10
Next
>
End
>>