Hello V-Line Face Winner! How do you like your sexy new face now, Ashley?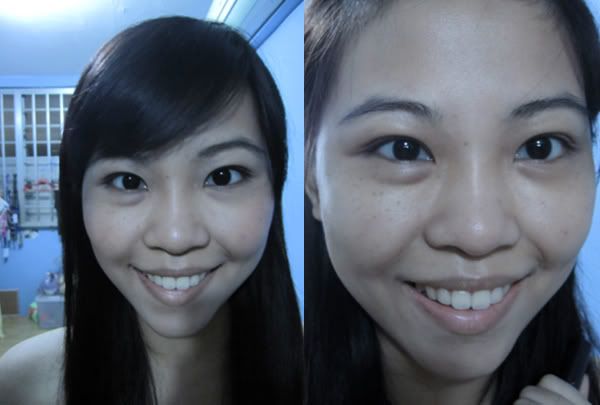 Ashley, after one month of her jaw botox and, eye and nose fillers.

Last month, MFP ran an aesthetic contest. In conjunction with Prive Clinic's 2nd anniversary , we gave away one treatment to a reader who convinced us (and everyone else) that she needs a more defined jawline and a heart shaped face.

A lady who is bothered by sagging skin and jowls that make her look tired and old. Or simply want the famed V-line face like celebrities you see on TV and magazines but dread the thought of discomfort and long downtimes associated with surgery.
Did we find the perfect winner? We sure did. Ashley, an air stewardess, opted for the quick, simple and painless way to achieve a V-line face!
With a combination of Botox and fillers is your answer, Ashley got the face she has always dream of - all thanks to the lovely Doctor Karen Soh from Prive Clinic.

At Prive, they set no limits with beauty and perfection as anything is possible. Improving your appearance has always been easy with their latest innovation in medical aesthetics. Factors like age, stress and society are easily managed if you have the expertise like what we have here in Prive. Giving you all the options that you have, Prive not only gives you your needs to look and feel better but here we make you feel that you yourself is such a masterpiece.
Prive Clinic is known to be one of the outstanding medical clinics in Singapore that delivers excellent service for your skin, face and body in terms of laser technology, dermal fillers, slimming and age management programs with high satisfaction rate among our clients.
With the expertise of the medical director Dr. Karen Soh, all these are possible! Medical aesthetics has been highly appreciated here in Prive headed by Dr. Karen Soh together with her experienced team who look after you so you can be the best that you can be.With the combination of our non-invasive and minimally invasive procedures here in Prive, we ensure that you get what you deserve depending on your needs giving you higher appreciation of yourself and confidence to face the society.
Prive Clinic is located at:
390 Orchard Road #03-03
Palais Renaissance
Singapore 238871
Call: 6737 6639
Email: This e-mail address is being protected from spambots. You need JavaScript enabled to view it
We bet you will love these too!