Audi Fashion Festival (AFF) Singapore returns with a mission to light the future! 5 show days. Established top-class designers. Elite Model Look Singapore 2012 Model. Glam & Grand. The main fashion event in Singapore will be hotter than ever!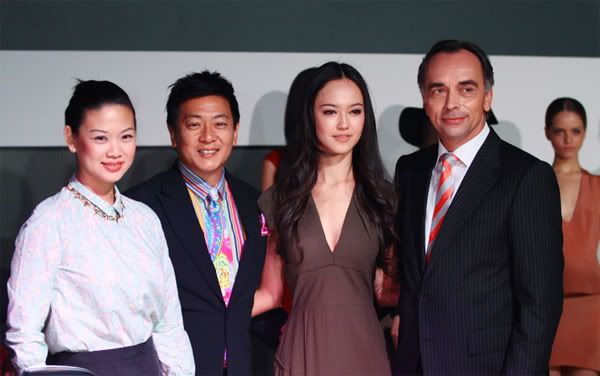 Opening the festival on 16 May is avant-garde French fashion house Thierry Mugler. Guests will be treated to a presentation of Mugler's Autumn/Winter 2012 collection in the presence of Creative Director, Nicola Formichetti. Formichetti has been awarded the Isabella Blow Award for Fashion Creator at the British Fashion Awards 2010, and is well known for being stylist to the legendary pop icon of this generation, Lady Gaga and as Fashion Director in the Haus of Gaga. He is also consultant to many leading fashion brands including Alexander McQueen, Prada, D&G, Missoni and MAC.
One of the most influential creative forces working in fashion today, Formichetti regards the digital world as his muse and avidly uses the web and social media. He is currently also the Contributing Editor of Dazed & Confused Magazine as well as the Fashion Director of Vogue Hommes Japan.
Bringing its signature opulence and glamour to the festival will be Roland Mouret. With a loyal A-list clientele that includes Nicole Kidman, Sienna Miller and said to be the favourite designer of Victoria Beckham, the designer is known for his iconic hourglass creations, such as the galaxy dress and moon dress. Mouret has served as mentor to Victoria Beckham when she began designing her own collection of dresses. The French designer will be presenting his Autumn/Winter 2012 collection at the Audi Fashion Festival 2012, and captures perfectly the festival's theme of Lighting the Future.
Audi Fashion Festival Singapore went live last year by web streaming most of its fashion shows and garnered more than 500,000 viewers in 90 countries worldwide. This year, it is introducing a revolutionary digital concept that will reinvent the business model – Future Fashion Now.