As the highly anticipated event of the year is drawing near, we are counting down the days to feast our eyes and immersed ourselves as the dazzling couture dresses swooned us over at Fashion Week 2013.


The world-class fashion event will see over 30 inspiring presentations of the latest season. From French designer Pierre Balmain to China's Empress of Haute Couture Guo Pei, Fashion Week will once again set to blaze Asia's fashion scene since its debut in 2011.

This year, The Shoppes at Marina Bay Sands presents Fashion Week 2013 organized by FIDé Fashion Weeks. This event creates Singapore and Asia's first complete fashion season, where we will be presented with Men's Prêt-à-Porter, Women's Prêt-à-porter and the Couture collections in one spectacular offering. Over the course of 11 days from 9 to 19 October 2013, guests will be enthralled with the world's most iconic and talented designers.




We will see the return of renowned French couturiers Alexis Mabille, On Aura Tout Vu, Julien Fournie and Stephane Rolland. Representing the very best of Asia Couture, they will be joined by Singapore's own Frederick Lee, Lie Sang Bong (South Korea), Sebastian Gunawan (Indonesia), Yumi Katsura (Japan), Michael Cinco (Philippines), Vatit Itthi (Thailand) and Guo Pei (China).

The who's who in the industry will also be returning at the front row this year, as we welcome back fashion editor Suzy Menkes and iconic designer Kenzo Takada.

As quoted by Frank Cintamani, Chairman and Founder of FIDé Fashion Weeks, "We continue in our journey to keep fashion exclusive, but never exclude." The end result is Singapore now offers a unique blend of Asian designers, couture designers and ready-to-wear collections.

Fide Fashion Week 2013 Showcase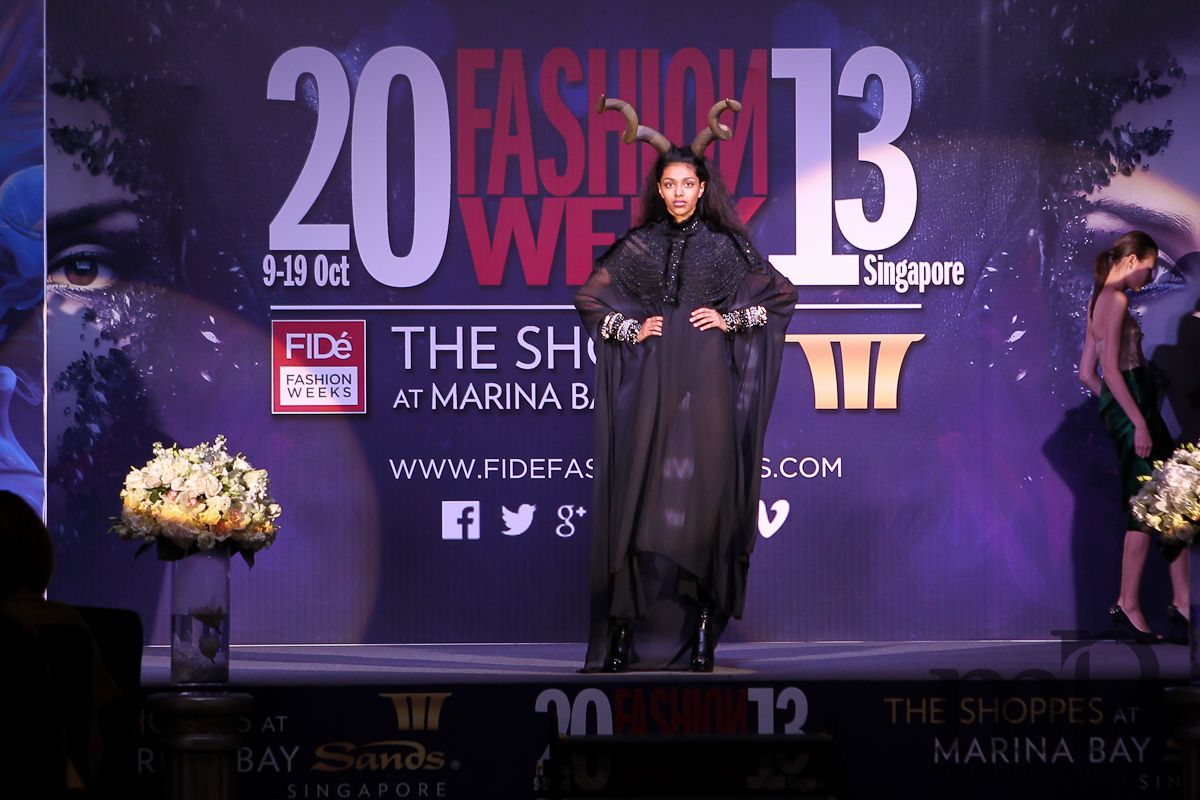 Frederick Lee
Fide Fashion Week 2013 Showcase
Vatit Itthi
Fide Fashion Week 2013 Showcase
Yumi Katsura
Fide Fashion Week 2013 Showcase
Junko Koshino
Fide Fashion Week 2013 Showcase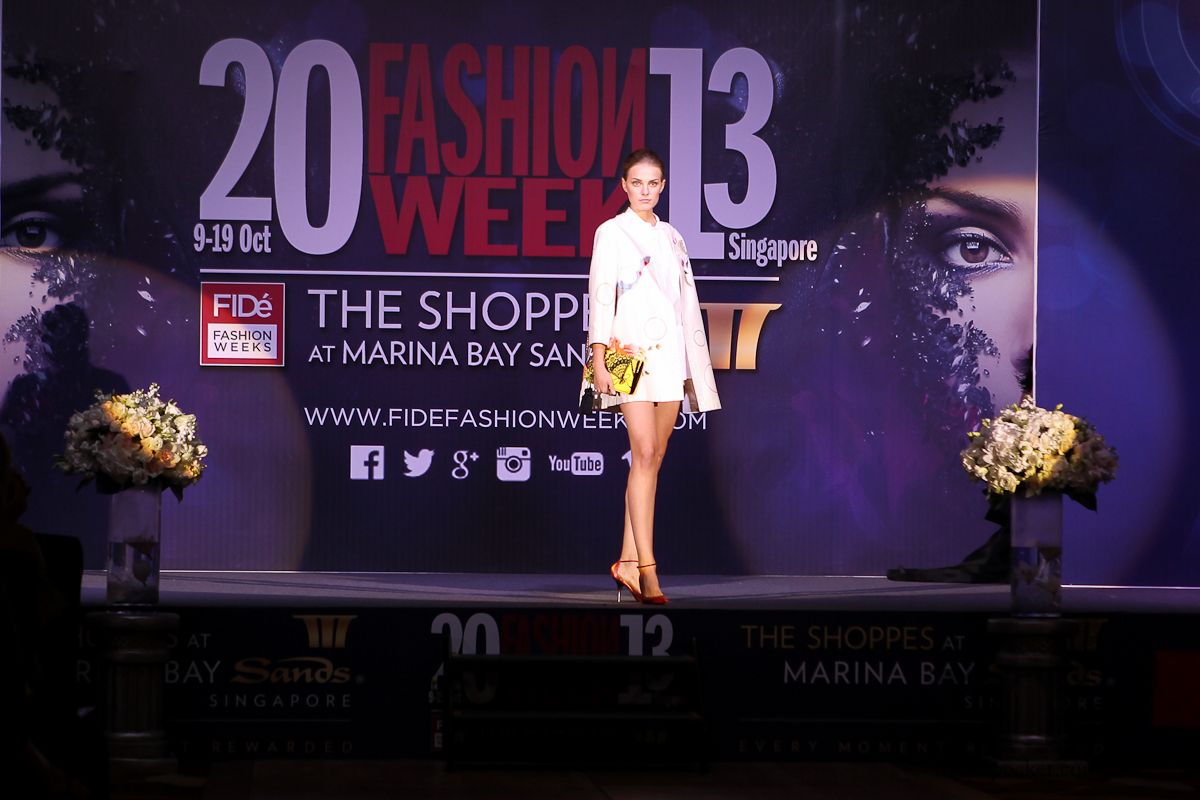 Keita Maruyama
Fide Fashion Week 2013 Showcase
Lie Sang Bong
Fide Fashion Week 2013 Showcase
P Ari Dein
Fide Fashion Week 2013 Showcase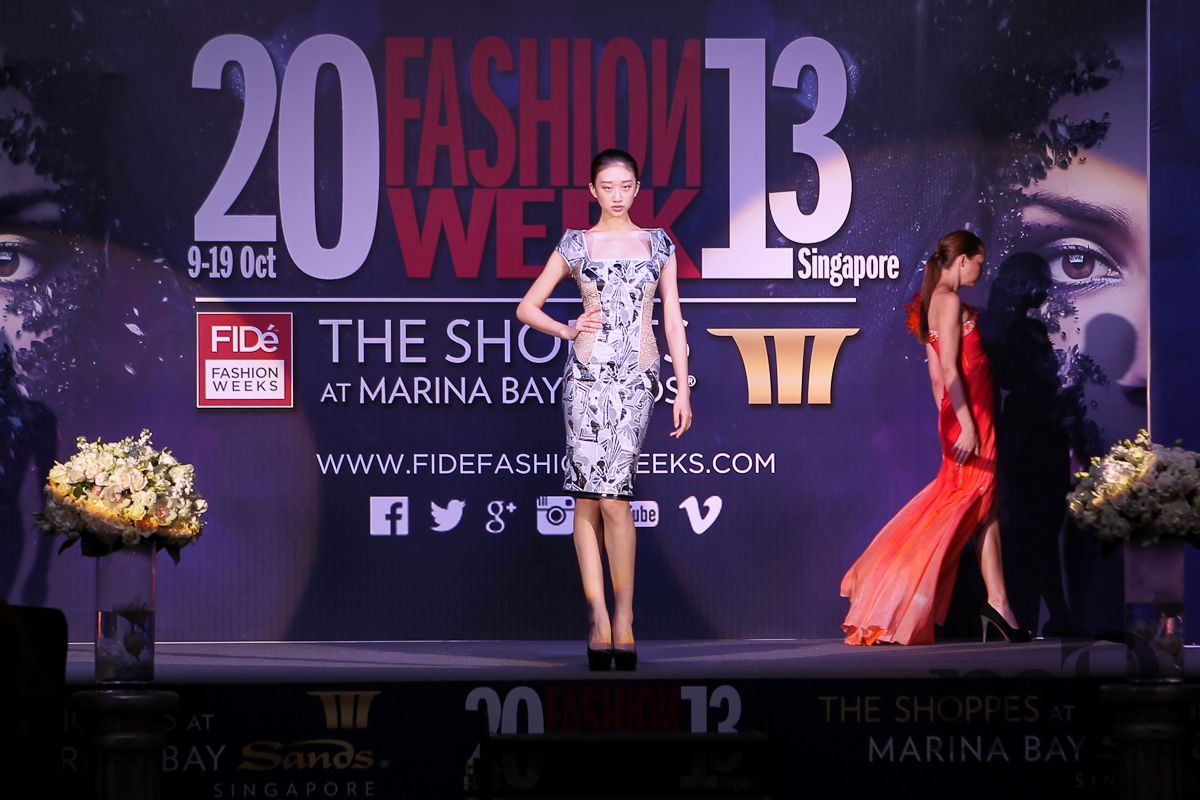 Julien Fournie
Fide Fashion Week 2013 Showcase
Aura Tout Vu
Fide Fashion Week 2013 Showcase
Alexis Mabille
Fide Fashion Week 2013 Showcase
Stephane Rolland
Fide Fashion Week 2013 Showcase
Benedict Goh, Frank Cintamani& John Postle