As the model emerged down the aisle, the first thing that I thought of was Kate Middleton. If Valentino were to design this collection for a person in mind, it would definitely be Her Royal Highness the Duchess of Cambridge herself. Such a demure, pure, elegant and graceful line up of Valentino fall and winter collection. A mixture of past tradition with a modern touch.
Black leather cape worn over white chiffon bow necktie sheer blouse and paired with A-line leather skirt was quite powerful look to open a show. To me it was like an exciting adventure and curiosity sets in waiting eagerly what unfolds next.
It was followed by a black leather coat-dress with bobbin-lace black rose on the bodice. Such an inspiration to see how the leather was construct into dainty and palatable pieces for women with a ladylike charisma. Now, who said leather need to be a hardcore rocker look?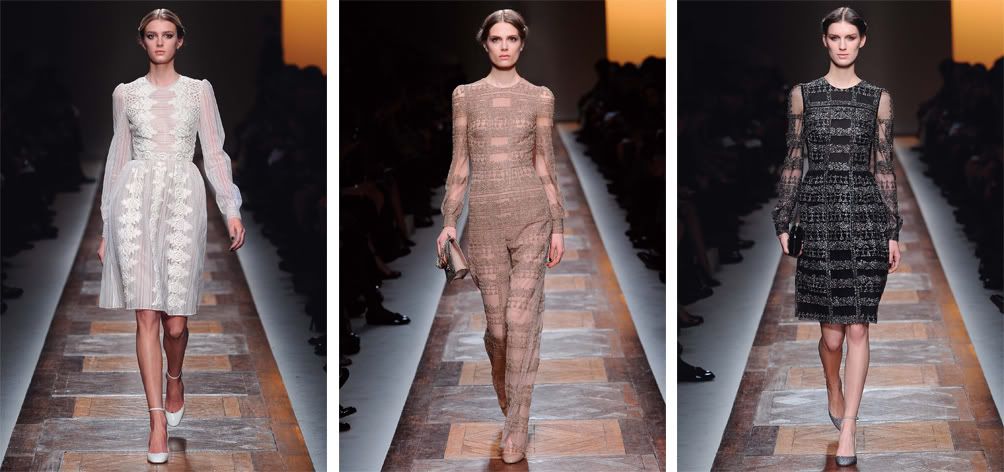 Although the iconic fashion designer retired in 2008, creative directors Maria Grazia Chiuri and Pier Paolo Piccioli have been maintaining the classic, high end Valentino tradition. The fall/winter collection features a range of satin dresses, brocade jumpsuits, embroidered jackets and floor-lengths capes that are feminine yet not too delicate. Shimmering fabric and beautiful prints accompany sleek silhouettes for a fashion line that encompasses the essence of what it means to be womanly - beautiful, commanding and elegant.

This winter, the fashion house release Noir, a dark, punk accessory capsule collection. They aim to make this non-colour dazzling kaleidoscopic by shifting the focus from the line to surfaces. Just as black avoids any distractions and reveals the personality of its wearer.



The iconic glamour and the rock-chic attitude are a match made in fashion heaven, and their rock studs bow boots are my latest obsessions from the storied fashion house. A beautiful silhouette toughened with pyramid studs, these shoes are an elegant way to add city edge to polished looks.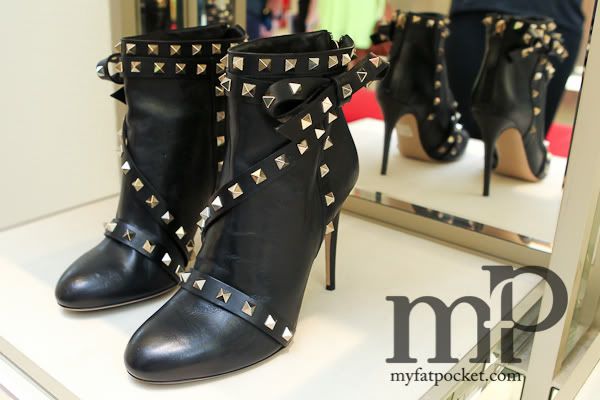 Haute Couture is many things and one of them is the designers dream imagination for a collection in retrospect and here, reality is a product of the imagination. Luxury has been transformed into a splendid story. Lightness and density, dazzling splendour and subtle embellishment create a contrast in which opposite blend. Isn't that what Haute Couture is made of. This collection stayed true to the house of VALENTINO.

We bet you will love these too!