1 Xiao S. 500 screaming ardent fans. 1 stylish Taiwanese celebrity. 1 prominent location in Singapore. 1 famous Taiwanese fashion brand with 3 seasonal collections of City, Casual and Party.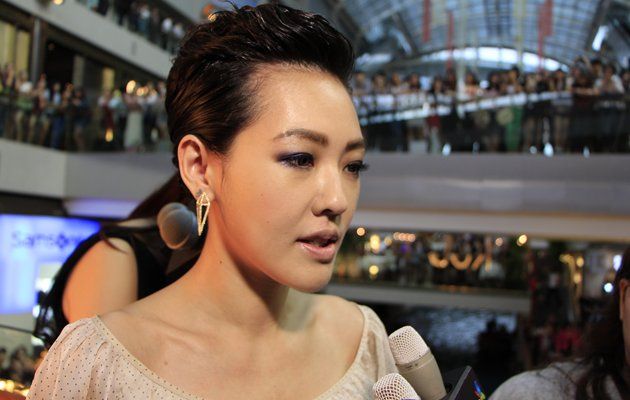 Image Credit: Yahoo Singapore
Dee Hsu, also known as Xiǎo S or Little S, was at The Marina Bay Shoppes on 9 November 2012. This 34 year-old Taiwanese Host has always been known for her hilarious comebacks and sharp wit. She was the Best Host in a Variety Programme with Tsai in 2005 at the Golden Bell Awards.
She was in Singapore for promotions as the new face for leading Taiwanese fashion label, iRoo. Styled in a cream long chiffon dress that embraced her lanky figure, this mother of three looks like a demure lady and if I may say, the Asian version of Nicole Kidman. Until she did a flamboyant hand wave and exaggerated pose on the runway, the Xiao S we all recognise emerged!
Fans - teenagers and young adults, guys and girls - were hysterical as they repeatedly shouted her name from all three floors of the Shoppes like idol worshippers. Her entrance were made grander the moment the estimated 500 fans welcomed her with excited screams when she teased the crowd, "Am I popular here? If you say no, I'll jump down immediately."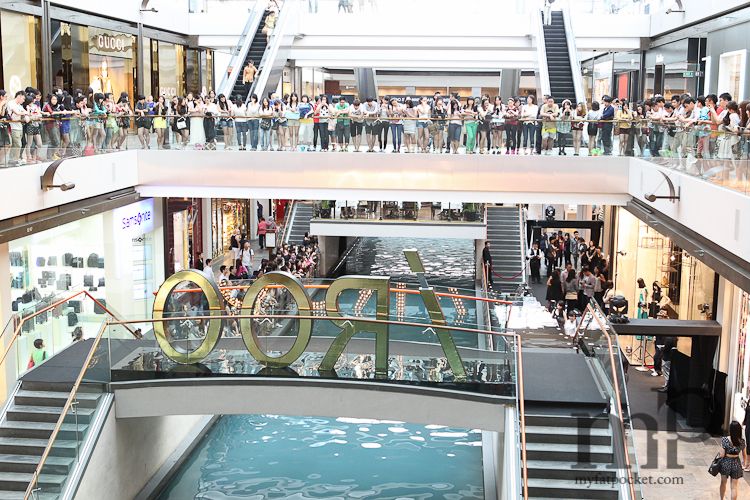 iROO has been delivering accessible runway looks to its loyal clientele of cosmopolitan ladies. The brand operates 70 stores in Taiwan and the flagship store at Marina Bay Sands is the label's first foray out of Taiwan.
The label pioneered the concept of "weekly collections", launching new designs in sync with runway fashion trends each week and in three distinct collections – City, Casual and Party, to cater to different occasions and tailored to fit the hectic lifestyle of today's women.


The City collection comprises of office wear and outfits perfect for the busy career women while the Casual collection are basic and casual pieces that are great for everyday wear and weekend outfits. The Party collection hosts an array of cocktail dresses and evening dresses great for events and an evening out.
iRoo recently launched a new store at Great World City at #01-45/46.