Fendi's new iconic bag is characterised by a sense of opulent modernism.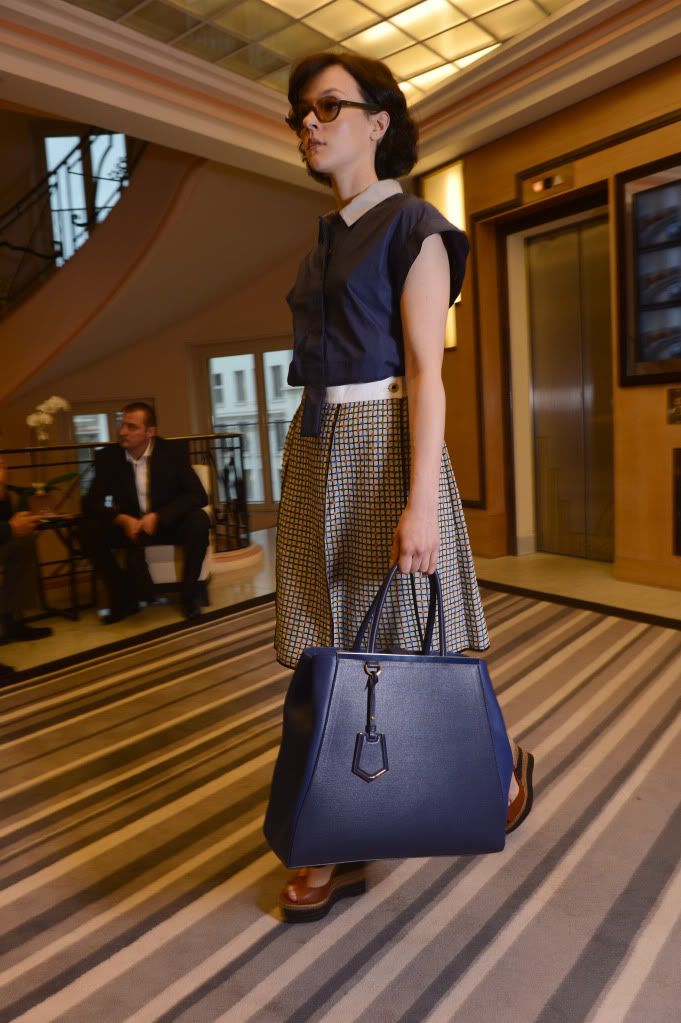 It embodies the essence of Fendi's spirit: the appreciation of rules and at the same time its creative spirit.
2Jours is a tote bag in two sizes with short handles featuring a small logo.
A sharp line of enamelled metal running along the top edge of the bag draws its linear shape. The materials and workmanship enhance the geometric design of the bag and its juxtapositions and contrasts distinguish it.
Structural simplicity serves as a backdrop for rich, extravagant materials such as galuchat, crocodile, python, fox, pony skin mix, capitonné patent leather, felt, leather, backgammon velvet.
A unique customization touch relies in the possibility of adding the initials on the bag's tag.
Fendi's unique style vocabulary originates from a combination of clean-lined designs and the tension between meticulous experimentation and fearless exploration of craftsmanship.
FENDI 2012 Main Collection 2Jours (Available in July)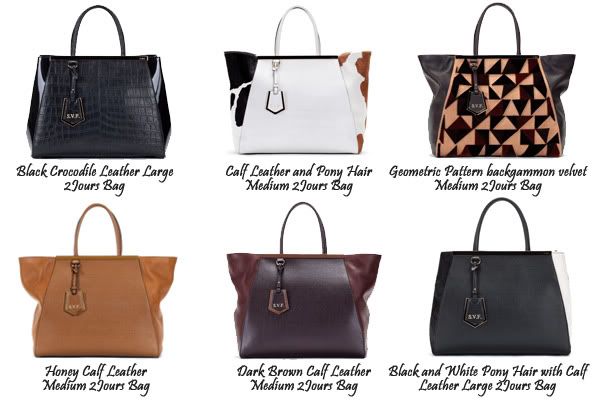 Celebrities carrying the 2Jours
Kate Moss, Marta Gastini, Tilda Swinton, Sarah Jessica Parker, Keira Knightley, Bianca Brandolini d'Adda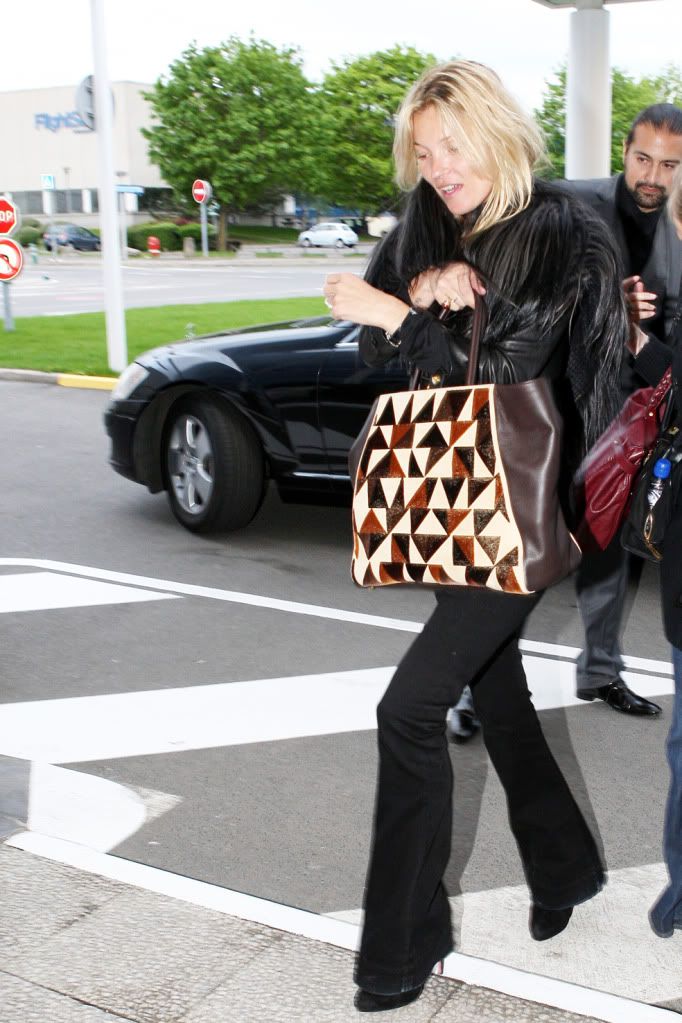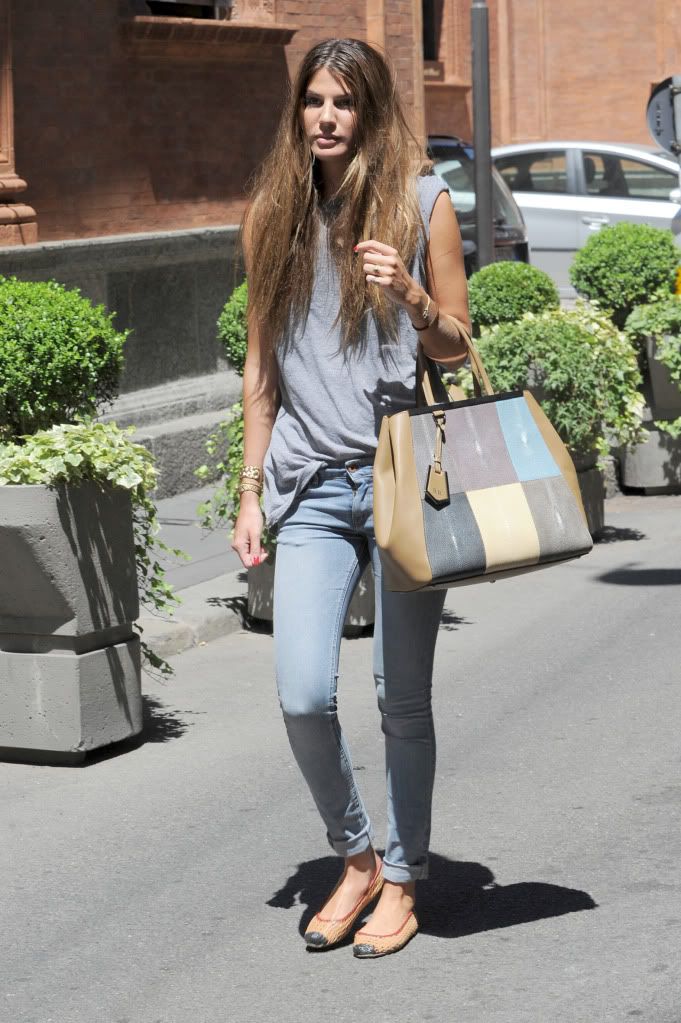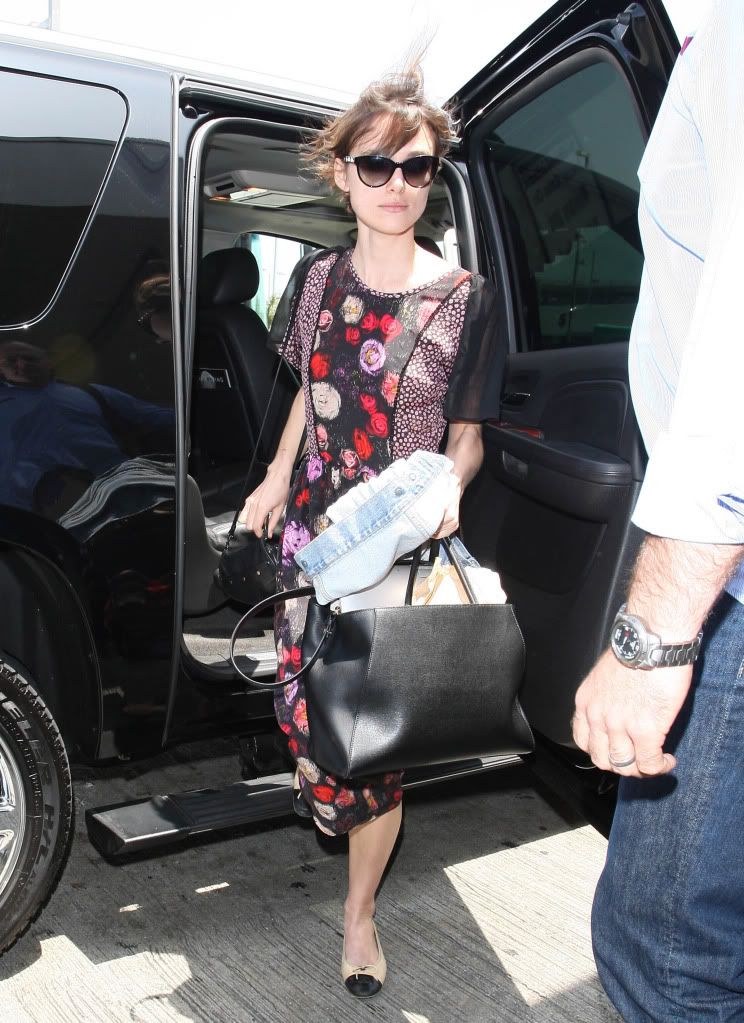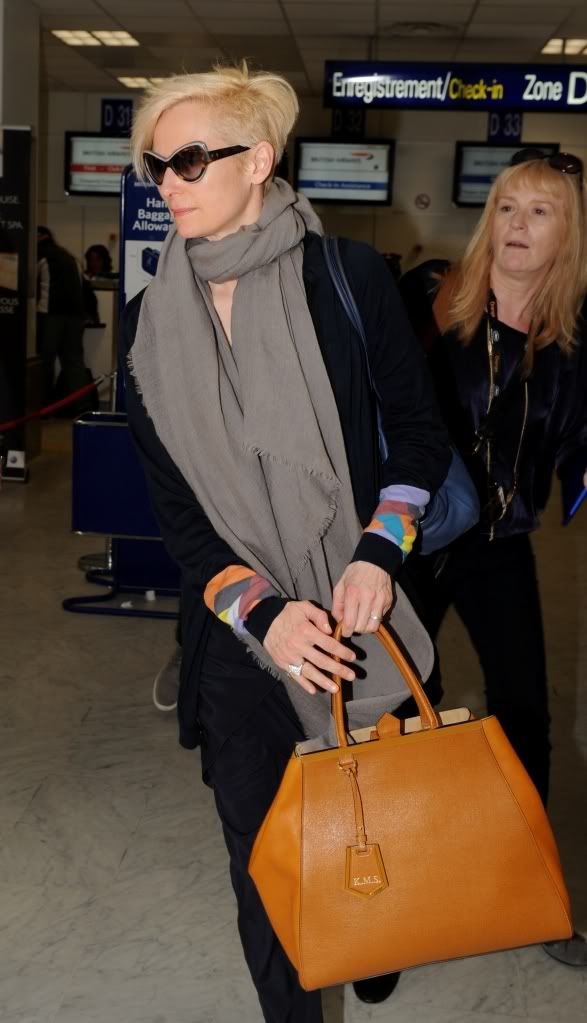 Check out what the rest are sharing about Fashion, Trends & Accessories in our Forum!

We bet you will love these too!