Trendy shoe brand Melissa introduces its Spring Summer 2013 collection.


Melissa Rainbow with new collaborations with world-renowned designers like Jason Wu, Pedro Lourenço, popular swimwear brand, Salinas and stylish blogger and TV personality, Julia Petit.

For the Spring Summer 2013 collection, iconic Melissa shoes are updated with candy colours and modern designs with new and current designers also taking their own signature spin on classic Melissa silhouettes. Fans will find all they need for the coming summer in Melissa's latest collection.




Alek Wek as Melissa Ambassador

Also new this summer is Melissa's latest ambassador, Alek Wek. Wek lends her bubbly personality and striking smile to the Melissa brand fronting the Spring Summer 2013 campaign – Melissa Rainbow. With her colourful character, Wek embodies the Melissa brand perfectly and is sure to charm Melissa fans worldwide.

The South Sudanese British model first appeared on the catwalk at the age of 18, sparking a career lasting to date. Wek has walked for numerous international designers like John Galliano, Chanel, Donna Karen, Calvin Klein and Jasper Conran. She has also designed her own range of designer bags called "Wek 1933".

Wek has done a lot to help raise awareness about the situation in Sudan as member of the U.S. Committee for Refugees' Advisory Council. She is also a missionary for World Vision, an organisation which combats AIDS, as well as ambassador for Doctors Without Borders in Sudan while devoting her time to UNICEF.

New Collaborations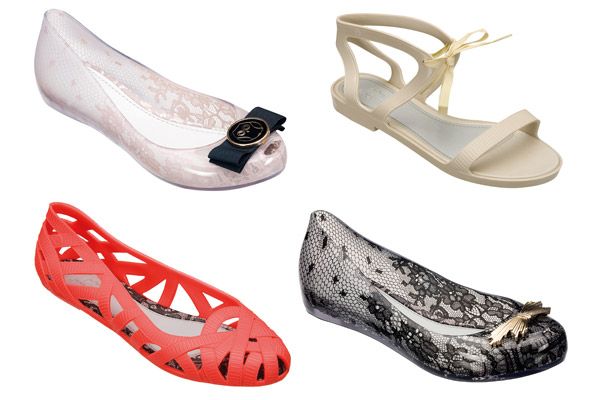 Jason Wu lends his design expertise to the Spring Summer 2013 collection with the creation of four new designs. The Taiwanese Canadian designer adds chic ribbons together with the signature "Miss Wu" owl logo to the popular Melissa Ultragirl. The Harmonic and Jeans are updated to incorporate the grosgrain design which is a feature that can be seen throughout the collection. Wu also releases a new model, the Artemis, which is a gladiator-inspired flat featuring a grosgrain fastener.




Pedro Lourenço, a young Brazilian designer releases the Melissa N° 1 for the Spring Summer 2013 collection. The sexy Melissa N° 1 features a colourblock design and comes in an assortment of vibrant hues. Lourenço has also given the Divine a new look by adding a stylish frosted twist.

Melissa releases another collaboration with Brazilian swimwear brand, Salinas. Inspired by the Franciscan monks, the Morning flat is the epitome of casual chic. With a cute gold fastener and bright citrus colours, the Morning flat combines both comfort and style.

Julia Petit, famous Brazilian blogger and TV personality, designs an animal print-inspired version of the Dreaming flats for this collection. This au courant fashionista incorporates the latest trend of animal print into the classic Dreaming flat to create an edgy and rockstar chic shoe. Other Collaborations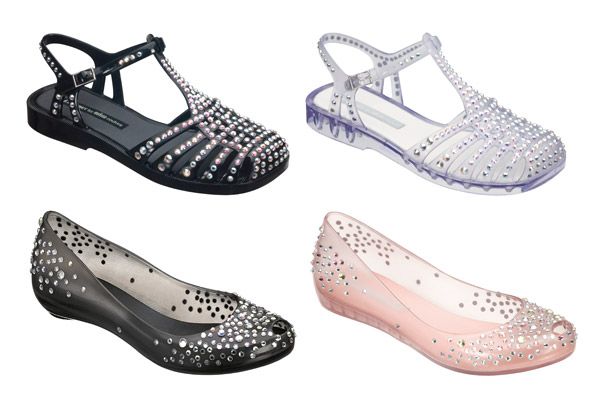 Other collaborations include British designer, J Maskrey, who transforms the timeless Ultragirl with dazzling Swarovski crystals for a refreshingly classy look. Also, The Muppets collaborate with Melissa to feature Kermit the Frog and Miss Piggy on the Ultragirl.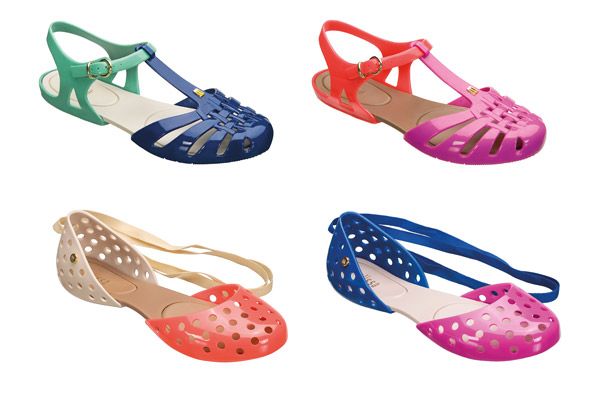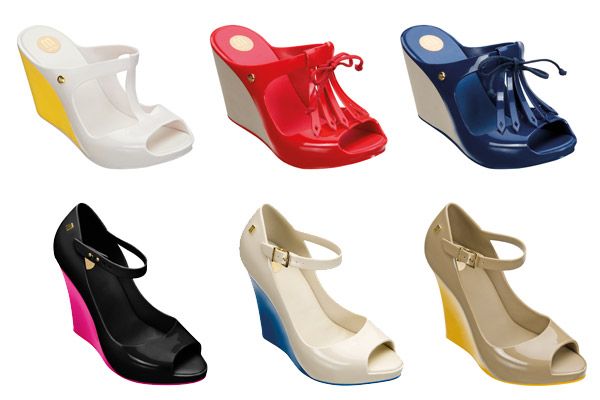 Part of the Spring Summer 2013 collection is also the Melissa classics where iconic Melissa shoes are given a splash of summer colours. Following the colour-blocking trend, the collection incorporates this design throughout the range of shoes. Featuring the colour-blocking design are Dance Hits, Aranha Hits, Prism and Gradient where two striking colours match to create an amazing summer look. The Dance Hits are also perfect for those long summer nights partying as they come foldable with an exclusive bag that you can bring along in your purse.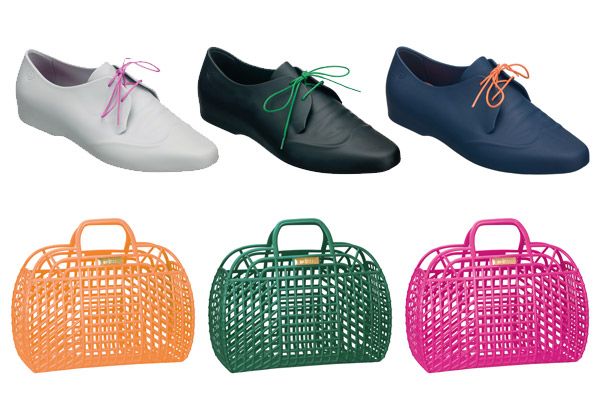 Men can also take their pick from the MZero range where the lace up shoes feature shoestrings in contrasting summery colours, ideal for the coming season. Also in the collection are the range of Mini Melissa shoes for the little ones where sweet designs combine with comfort. To complete the collection, the famous Refraction makes a comeback. Redesigned for the Spring Summer 2013 collection in fabulous pop colours, this lightweight and practical beach bag will retail exclusively at MDREAMS and is a must-have for the coming months. In addition, the Clutch by Jason Wu, with its sophisticated black lace overlay will also be available in-store come January.