Another reason for you to love Fridays - Friday Freebies! We are giving away a Crystal Ball Bag on 27 December 2011 and a Mimo Bag on 9 january 2012. Log into our forum to find out how you can win one.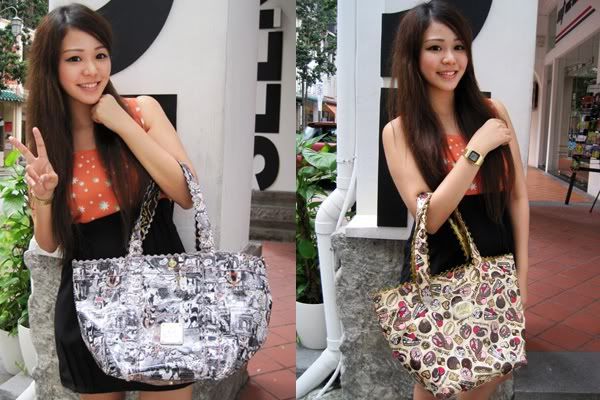 Crystal Ball, a Fashion Brand famous in Japan, famous for its signature colourful tote bag and unique prints, is yours for free.
Crystal Ball (a sister brand of Mimo) is like no other fashion brand. From its signature tote bags in countless unique prints, to its specially detailed jeans and tee shirts, to its one-of-a-kind atelier made line, Crystal Ball stores are packed full of styles that you won't find anywhere else. Often imitated but never duplicated, Crystal Ball's products are truly original.
For a decade, visitors to Crystal Ball's flagship store in Omotesando, Tokyo have been bringing home Crystal Ball bags and tees as souvenirs for friends, family and themselves.
Other Crystal Ball stand-alone stores are located across Asia in Osaka, Fukuoka, Okinawa, Niigata, Taipei and Hong Kong, and products can also be found in some of the world's best department stores and fashion boutiques.
Log into our forum to find out
how you can win one.

TGIF, ladies!
We bet you will love these too!