According to a study by Triumph, an alarming seven out of 10 women are wearing the wrong bra size – and some of them know it. There are also an alarmingly amount of visible panty lines which are, well, visible on the street. Even though (most) people cannot see it, having proper underwear is of utmost importance and constitutes to looking better and feeling better.
Here are some Dos and Don'ts of lingerie shopping, and it is something that every girl should take very seriously.
DO get an expert's opinion on the correct bra size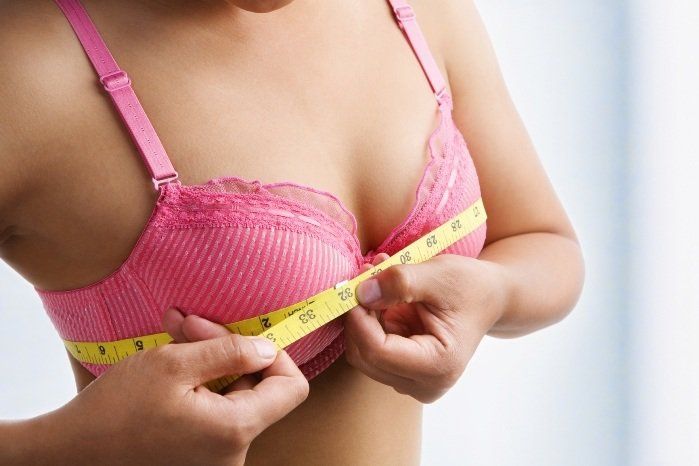 Credit: makeupandbeauty.com
Your bust size does not stay constant year after year and it is important to re-evaluate your bra size by an expert (or at least a sales associate) from time to time. We can try measuring on our own at home with the help of tape, but nothing beats solid advice from a pro. If your bra does not fit correctly, it might result in back aches, posture problems or even lymph node failures – yes, it is that serious!
DO go for quality lingerie
Quality lingerie can be expensive, with its near-perfect engineering and other high tech qualities, but they are worth it. If it is comfortable and possibly long-lasting (and of course, something the boyfriend would love), lingerie is definitely an investment to make. All lingerie eventually loses its elasticity, but if it's well-worn, provides great support, and lasts for a long time before going into frumpy mode, it's worth it.
DO invest in a matching set
Credit: www.asos.com
What's a nice bra without a matching thong or boxer short to go with it? Although no one can see it, you know that you have a perfect matching set of underwear – it is a wonderful confidence booster, believe it or not.
DO shop online
It's actually pretty hit-and-miss when it comes to sizing, but there are so many varieties online and the regular sales (*ahem* Black Friday!) make it pretty much irresistible to buy lingerie online. Before purchase, unless you are really sure about your sizing for that particular brand, you can check if the retailer has a return and exchange option so that you can be worry-free if the lingerie bought online is not a perfect fit.
DON'T be intimidated by labels
Many women make the mistake of getting a size larger because they refuse to admit that they have smaller cup sizes. A well-fitted bra, despite its label, actually flaunts your body shape better and make your clothes look better! A woman's attractiveness is not all about having a large bust, but one which is well-supported and looks good in whatever you are wearing.
DON'T be reserved. Wear fun lingerie!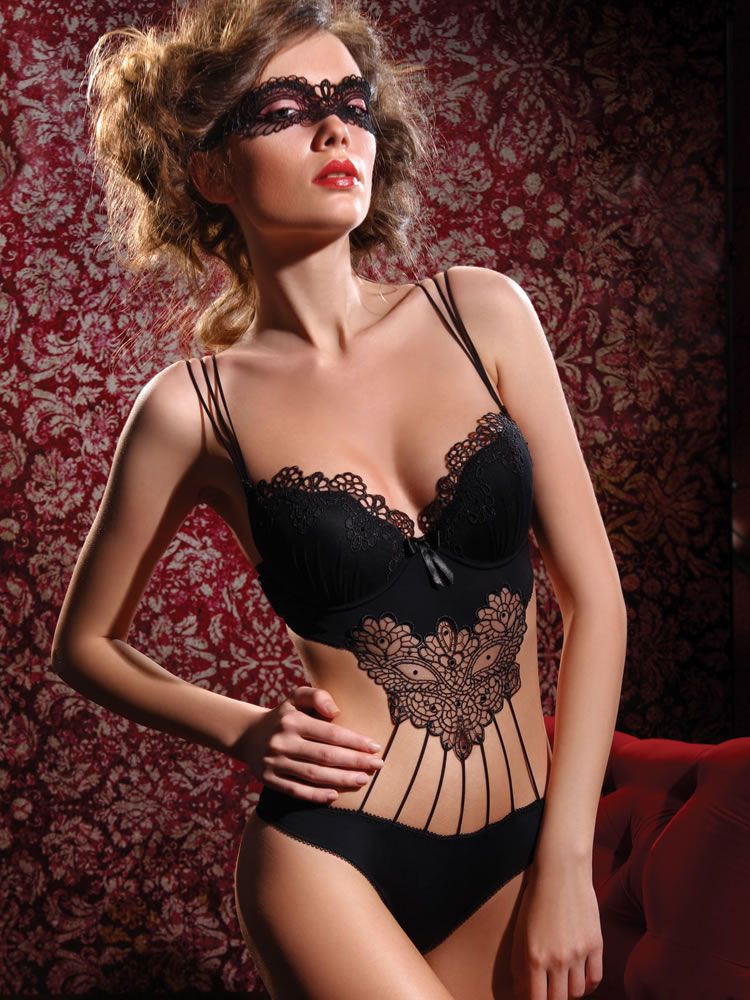 Credit: wheretoget.it
If you have not tried wearing a teddy before, do it! If a corset caught your eye but you're too shy to buy, do it! Even though most of us mortals do not look like a Victoria's Secret Angel, it doesn't hurt to have fun every once in a while, and maybe even give the boyfriend a treat on a special occasion!
DON'T pick ill-fitting bottoms.
There is nothing more embarrassing than wearing ill-fitting underwear that totally shows on your clothes. If the top of the underwear rolls down all the time? It's time to either lose weight or get new underwear. If the underwear shows up on your butt? Change into a seamless or a thong. Underwear that is overly tight will also show off your curves, in a bad way.
DON'T bring the boyfriend for lingerie shopping.
It ruins the element of surprise, 'nuff said. Just bring his card.