This January, H&M celebrates the year of the monkey with a salute to a fresh and lively collection. With a contemporary punch and a hint of oriental touch, the collection with over 30 pieces consists of modern pieces in strong palettes of red such as a kimono jacket, a flared dress and a tasselled skirt. Fronted by Siwon Choi and Liu Wen, this collection offers the perfect outfit not only for women and men, but extends its assortment to kids for the very first time. The collection will be sold exclusively in 9 selected markets in Asia from 21 January 2016.
"Lunar New Year is a rare time of the year where we have the opportunity to dress up and catch up with our loved ones. The menswear collection is a fun and modern interpretation suitable for the joyous occasion, and they can be mixed and matched with existing items in the wardrobe all year round," says Siwon Choi.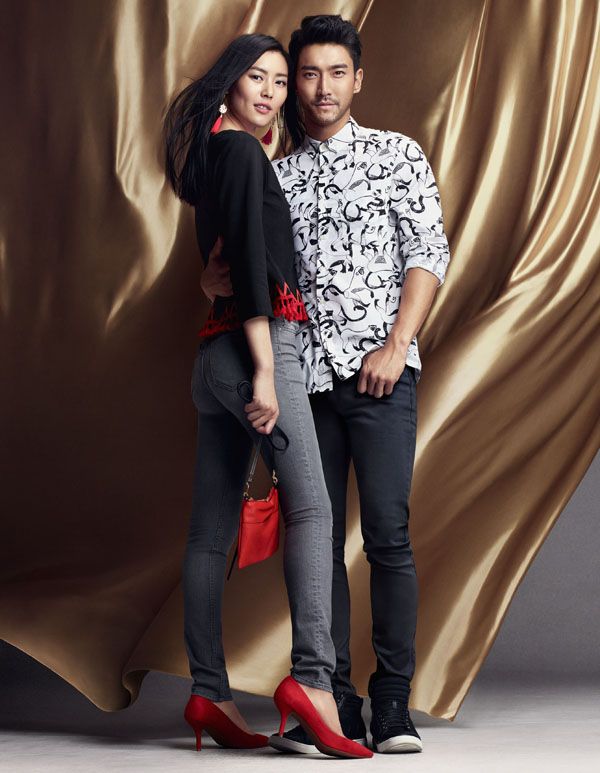 "Shooting the campaign together with Siwon in H&M's Chinese New Year collection was such an enjoyable experience! I love how the collection goes beyond the typical festive wardrobe by adding in a combination of modern silhouettes, ethnic details and a variety of lively prints," says Liu Wen.
To commemorate this auspicious occasion, H&M fans will get to enjoy Chinese New Year deals from S$9.90 and up to 50% off selected items at all H&M stores in Singapore starting 21 January. In addition, with any purchase from 30 January – 6 February, shoppers will receive a special CNY voucher and get to enjoy S$8 off their entire purchase from 15 – 20 February, while stocks last.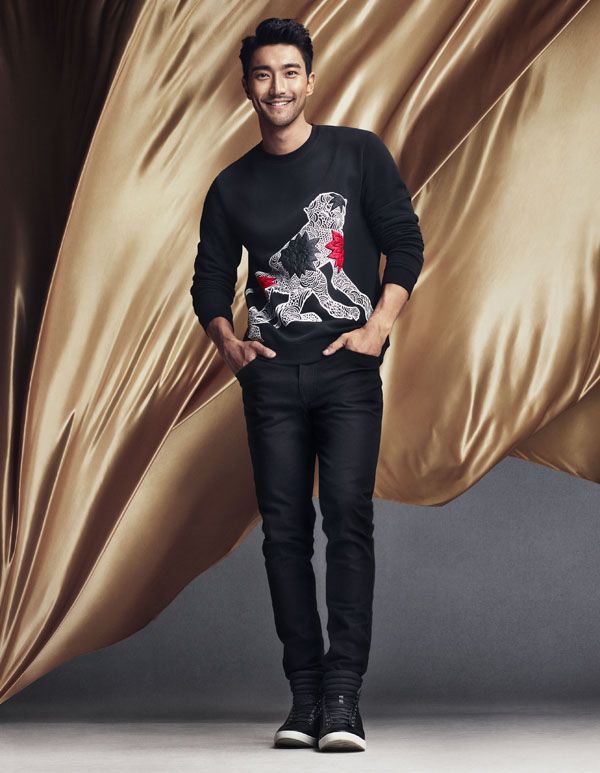 As Chinese New Year preparations such as spring cleaning are underway, H&M continues its commitment to social and environmental responsibility by offering a convenient solution for customers to leave their unwanted garments or home textiles of any brand and in any condition at H&M stores across the country. Customers will receive a 15% discount voucher for every bag of unwanted garments or home textiles they bring. Terms and conditions apply.
The H&M Chinese New Year 2016 collection will be available exclusively in 9 markets in Asia: China, Hong Kong, Macau, Taiwan, Singapore, Malaysia, Thailand, Indonesia and the Philippines.