"What makes this red leather wallet so different from the red leather wallets at Forever 21?" my sister asked, as she turned my new Chloé Faye pouch over in her hands at the dinner table — and I silently prayed she didn't have any remnants of food on her fingers.
Image Sources:
Instagram user slwasz
and
ShopStyle Photography
"Well, the quality of the leather, for one. And do you see how the chain's not quite silver but not quite gold? It's like a rose gold, and it's not going to tarnish — I'm obsessed!" I explained. She shrugged and handed back the wallet so I could delicately wrap it in the white slip of fabric that it came in — the one I still use to protect my new purchase when I'm carrying it around in my large tote bag.
You see, I appreciate the craftsmanship of a designer piece for all its worth — the logo, embroidery, or hardware that makes the fashion house it came from instantly recognizable. As I've gotten older, I've started to set aside a portion of my salary for luxury goods I really love or classic items I know I'll wear forever. But the truth is, the majority of my wardrobe is from Zara, H&M, and Forever 21. And without my favorite stores, I simply wouldn't be able to survive.
OK, that's a little extreme. I'd still be living and breathing, but I'd be missing out on a whole lot of shopping. And as a fashion girl, shopping is a big part of what makes me happy, gives me confidence, and motivates me to wake up and get dressed every day.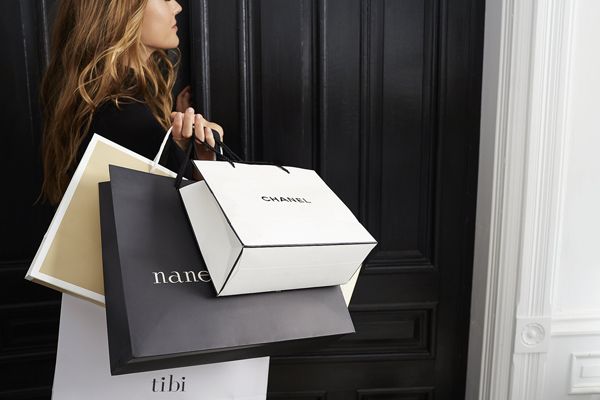 Recently, fashion editors have begun to question the speed of the industry. With Raf Simons, Alexander Wang, and Alber Elbaz departing their fashion houses — Dior, Balenciaga, and Lanvin, respectively — there's question as to why designers and brands have developed relationships that are only "Tinder-match short," as Véronique Hyland refers to them in The Cut.
It all boils down to pressure — to churn out six fresh collections a year, all of which must feel unique but also perfectly fit into a label's DNA. "You have no incubation time for ideas, and incubation time is very important," Raf Simons told The Cut.
Those ideas then trickle down to the quickly changing trends spotted at "fast-fashion" stores — the Targets and H&Ms of the world — where I so readily shop for clothes and where I can expect fresh, new pieces constantly.
I understand why designers are feeling "burnt out," perhaps even grasping for inspiration in a digital age where the rapid pace of social media drives consumerism at unprecedented speeds. Millennials move on to the next best thing before anyone can even identify what was so special about the trend, the cut, the pattern, or the silhouette in the first place.
Though I look forward to designers debuting their new lines each season — and I certainly wouldn't want any of them to "crash" — I'm going to continue to buy lower-priced pieces inspired by the high-fashion looks I love so much, even though I'm pulling my money out of a red-hot Chloé wallet. Read on for six reasons I believe fast fashion is a necessity, even though I will always support luxury designers, too.
1. You Can Re-Create Celebrity Looks in an Instant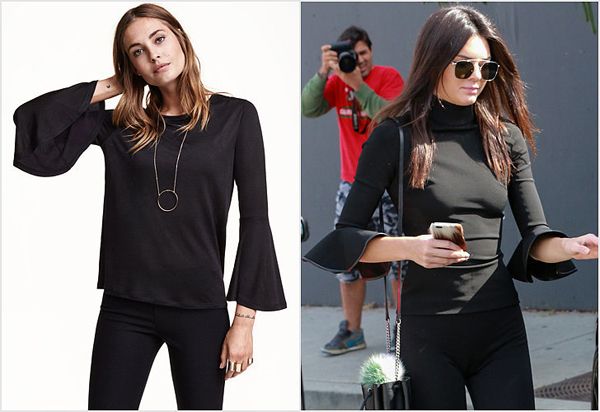 Image Sources: Getty / Bauer-Griffin and
H&M
When Kendall Jenner wore this peplum-sleeved David Koma sweater out to fro-yo with Gigi Hadid and Cara Delevingne, my eyes widened. "I need that top," I thought. Sure enough, a quick search at H&M landed me on this slightly slouchier style, which I actually prefer, seeing as I'm going through a boho phase.
As an editor who's constantly admiring the outfits I spot on It girls, this occurs almost every day. Knowing that H&M made Kendall's look attainable, bringing it down to a $25 price point, is comforting. Even if I don't end up making the purchase, I could — and with zero buyer's remorse.
2. You Can Master a High-Low Look While Still Supporting Designers and Their Artistry
Image Source:
Getty / Raymond Hall
Olivia Palermo pulls this off better than any other It girl — with total sophistication. Here, she wears a pleated black-and-white skirt (as a dress, mind you) that came straight from Zara. Though her luxe accessories might be pricier, she mixes and matches quality pieces, creating the ultimate high-low look.
3. You Can Get Your Fashion Fill — Without Emptying Your wallet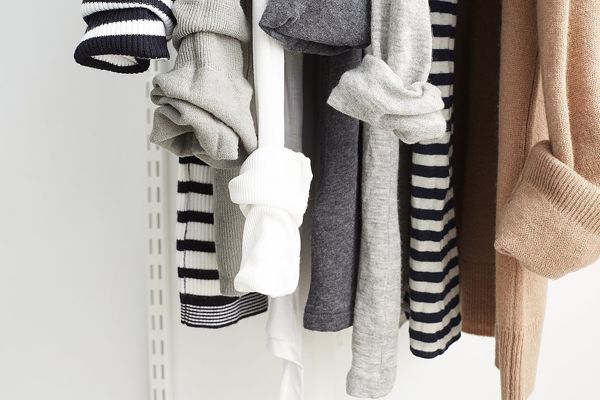 Image Source:
ShopStyle Photography
Product Credit:
Tibi
sweater, Demylee charcoal sweater,
Rebecca Taylor
sweater, 3.1
Phillip Lim
sweater, Vince sweater,
Stella McCartney
sweater
When it comes to buying basics in multiple colorways or prints, I personally feel better about investing in different styles from one affordable brand — so long as the piece really fits me. In the long run, I know I'll feel relieved when I spot a few loose threads or a stain on a sweater from the Gap or Target; I can always replace it.
4. High-Fashion Designers Are Actually Benefitting From Profitable Collaborations
Image Sources:
Yahoo Style
and
H&M
With collabs like Lilly Pulitzer x Target and Balmain x H&M, designers who produce for the runway get the opportunity to spread the love and offer their pieces to the average consumer. Balmain designer Olivier Rousteing hopes his lower-priced offering will "open the doors to [his] stores more." He recalled a time when he used to admire high-fashion looks and think, "I wish I could have this piece." By stocking his line at a fast-fashion retailer, Olivier's making that happen for fans who see Kendall Jenner and Gigi Hadid walk the red carpet in his signature styles and "have" to have them, too.
5. A Lot of What's Produced For the Runway Isn't Ever Made For Stores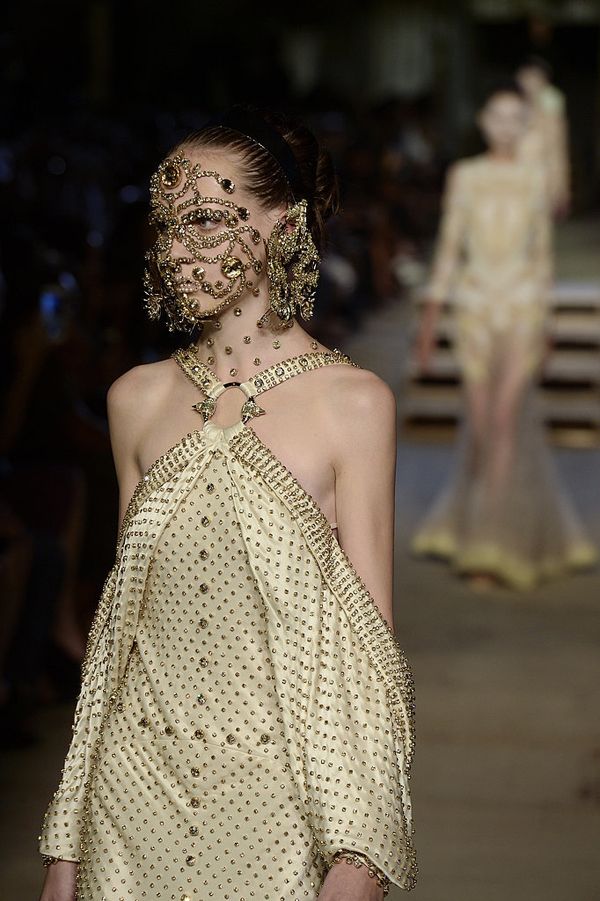 Image Source:
Getty / Catwalking
Some ornate designs that stroll down the runway may be too dramatic for everyday wear, but that doesn't mean the aesthetic won't stick. In fact, fashion designers are the ones who start the trends each season when they show their collections. So, even though Zara and Forever 21 may be reproducing those styles at a faster pace, you can thank those jaw-dropping couture pieces — like, say, this Givenchy standout halter-neck dress — for the wearable clothes you're shopping. You'll see plenty of cold-shoulder designs inspired by looks like this one stocked at your favorite retailers this Spring — Riccardo Tisci isn't the only designer who included the silhouette in his line.
6. It's Changing the Way People Dress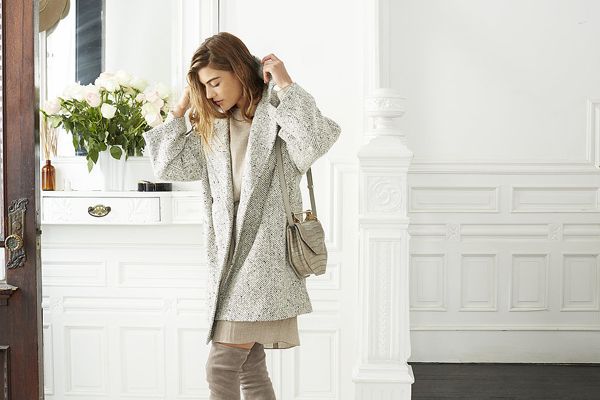 Image Source:
ShopStyle Photography
Product Credit:
Tibi
, Vince,
M2Malletier
,
Miansai
, Stuart Weitzman
Because I am an editor and a diehard fashion fan, I'm being exposed to trends and unexpected styles I never thought I'd try. Trust me, if you told me I'd be living in formfitting, flared overalls and pussy-bow blouses two years ago, I would've called you crazy. But now I use old photographs of my mom in the '70s as outfit inspiration — I can shop all the clothes she used to wear at fast-fashion retailers and feel comfortable experimenting, knowing I'm changing up my look frequently for a small price.
And if tomorrow I feel an overwhelming obsession for all things sporty, I can walk into Forever 21 and trust to find a style that speaks to my taste. The racks are changing right before our eyes, making big, buzzy trends that are elevated accessible to the average shopper. Fast-fashion retailers aren't dictating what I like; they're offering it to me right away, giving me the chance to try something new and delivering runway trends to shoppers who might've not been exposed to them otherwise.
At the end of the day, I think that's what makes fashion exciting. It's fast-paced and ever-changing, yes, but I don't think this industry will ever suffer from a burnout.
In the future, I predict a lot of newness. Perhaps designers will choose innovative ways of showing their collections, just like Tom Ford's recent music video, a dance party that involved Lady Gaga and a handful of models debuting the label's fresh Spring '16 line. As social media continues to evolve and brands learn how to utilize it to the best of their abilities — just check out all the fashion accounts already on Snapchat! — I believe the fashion world will find a way to stay energized. So don't put away your wallet just yet, because girl, you've got more shopping to do.
Source: Pop Sugar