After Gudetama and Doraemon, we are getting excited about the upcoming Kaws X Uniqlo Sesame Street UT collection!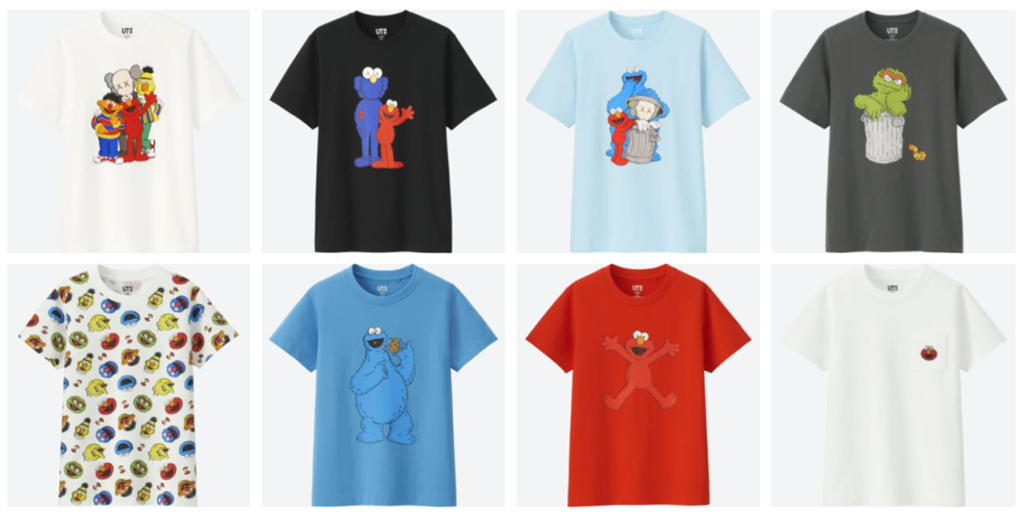 Besides popular characters like Elmo, Cookie Monster, Ernie, and Big Bird, I am really glad that Oscar the Grouch is included in the UT collection too. I'm a fan of Oscar and it has always been hard to get my hands on his merchandises, let alone tees, just because the grumpy guy just isn't as well-liked.
The collection showcases contemporary artist Kaws's uniquely whimsical take on characters from the internationally beloved children's television series. The UT range features carefully selected examples of celebrated pop culture graphics from around the world, transforming T-shirts into canvases of art expressing the individuality and tastes of wearers.
The range will be available in 23 colours and patterns for people of all ages. Unisex items for adults will be in sizes XS through 2XL at $19.90. The 2XL size will be available only through the online store. Kids' items will be sold in sizes 100 through 150 at $14.90. View the full range of designs here.
The Kaws X Uniqlo Sesame Street UT collection will roll out on Friday, June 29. Items will be available at all Uniqlo stores and uniqlo.com.