Looking for something that ain't tinted sunglasses? Yoo In Na shows us how to go back to the basics.
Yoo In Na looked stunning in her new campaign with Fakeme for their Spring/Summer sunglasses. Instead of dressing in classy pieces like how we are used to seeing her in her role as the Fried Chicken restaurant lady boss in "Goblin", she was dressed in a simple tank top and denim shorts to showcase the various sunglasses designs. Still looking sexy nonetheless.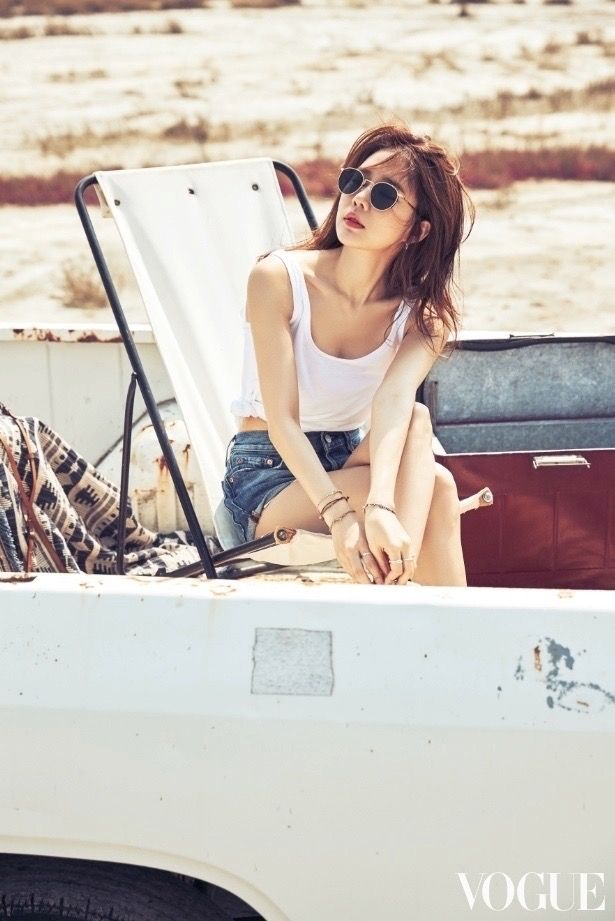 In a humorous take on her role in Goblin, Fakeme specially designed a pair of sunglasses for Yoo In Na and named it "Chicken Dinner". Yoo In Na wore "Chicken Dinner" to the opening of Fakeme's store in Seoul and seeing how good she looked in it, we are expecting it to be sold out really soon.
Yoo In Na at Fakeme's opening in Seoul.
If you haven't got enough of Yoo In Na like I do, watch the video below for the behind-the-scenes of her campaign shoot with Fakeme.
All photos credit: Vogue.