Trends come and go and before you know it, what's hot today is gone tomorrow.
Well, it is time to re-look your wardrobe and purge those passé fashion items. If you are not too sure what to keep and what to ditch, look no further as we have the complete list for you.
1. Stop buying: Fringe
Unless you are a biker chick rocking the fringed leather jackets, maybe you should stop buying them already. Go for ruffles instead, they are going to huge in 2017.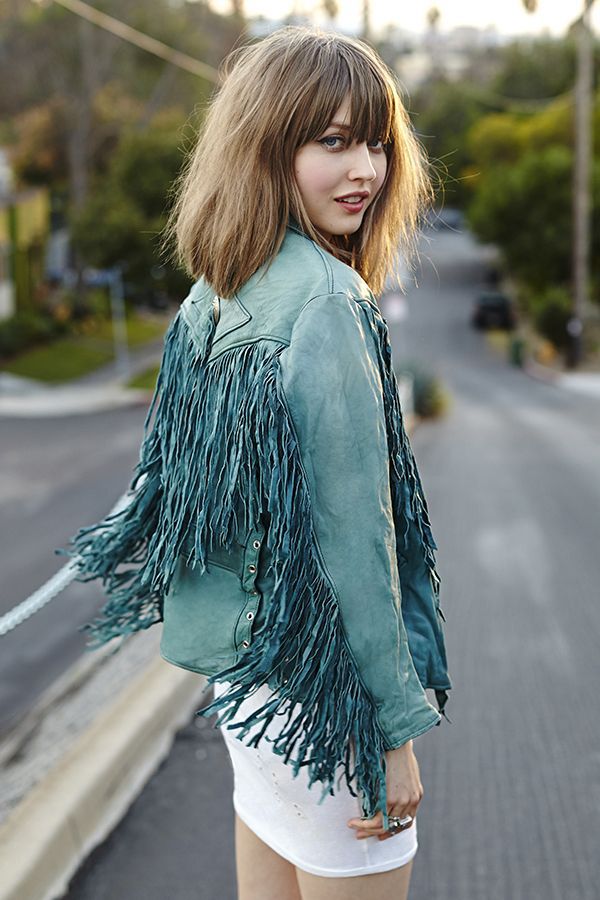 Credit: Pinterest
2. Stop buying: Skinnies
Skinnies took the centre stage for the longest time but we are seeing a move of denim cuts to more vintage silhouettes.
Credit: The Zoe Report
3. Stop buying: Halter necks
The '90s came back fast and furious in 2016 but has since lost its momentum. Opt for choker necklines instead.
Credit: Pinterest
4. Stop buying: Stan Smiths
We always wanted to get out of our school uniform when we were in high school, remember? So if everyone is wearing the same thing, then you shouldn't want to be seen in it anymore, right?
Credit: Pizz Burg
5. Stop buying: Slip dress
Slip dress over a tee had its moment in 2016 and we had fun reviving that '90s trend. Try pairing your slip dress with something else other than a tee to rework the trend, but we suggest not buying new ones anymore.
Credit: Esther Santer