Travelling in December and not exactly sure what kind of winter fashion you need to look stylish and chic in your travel photos for the 'gram?
Cooler year-end weather in Singapore requires you to put on an extra cardigan or a denim jacket, nothing too different from what we wear when we are in the aircon indoors. Therefore, Singaporeans who spend lots of time in our local climate wouldn't be exactly sensitive to what's trending in the fashion scene for winter wear.
We look to Seohyun who recently did a Winter Wonderland fashion shoot with Elle Korea to show us what to bring along in our luggage for our winter holiday.
Shades of cool mauves and pinks are put together to achieve a cool yet feminine style. Layer your plaid suit over a knitted long sleeve to keep warm but still maintain the style factor.
Greys and browns are favourite winter colours but don't hesitate to use some colours to highlight your pieces. Seohyun picked an oversized bright blue and plaids cardigan over a purplish grey knit. Remember to pick oversized coats or puffer jackets to complete the look.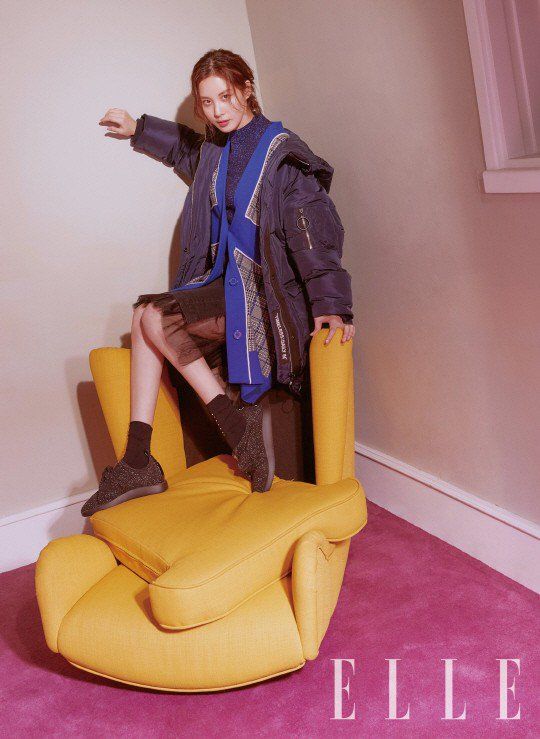 Play up your love for plaids this season with an oversized plaid coat. Browns are cool for winter but take a cue from Seohyun and choose and bright primary colour to pop the outfit. She picked a bright yellow turtleneck and let the happy colour show through her shades of browns right at the neckline. There is no need to go with the norm and pick a pair of skinnies to wear with your ankle boots. Add style by picking a pair of flare-legs pants.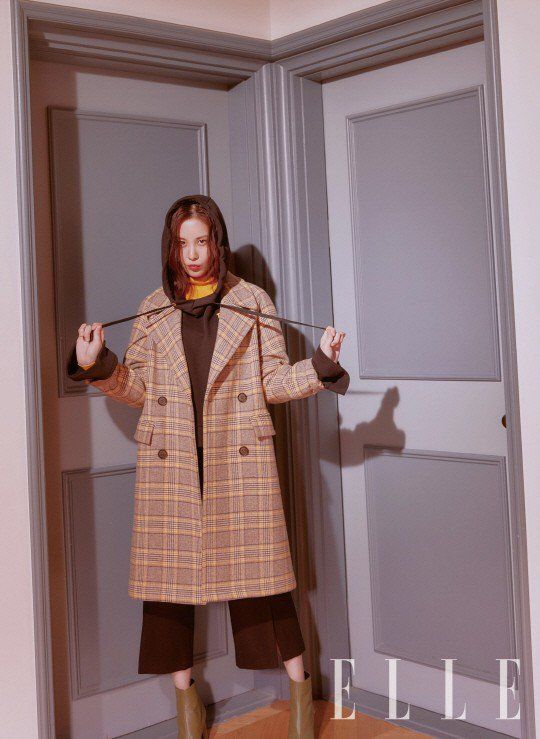 Shades of blues and purples pulled the whole look together and you should already be convinced that oversized jackets and plaids are your go-tos this season. If plaid suits and coats are too much for you, get the 2017 winter look with a simple plaid shirt. Look street-style worthy with a pair of straight-cut jeans and a pair of boots, completed with the trendiest hat in town - the baker boy hat.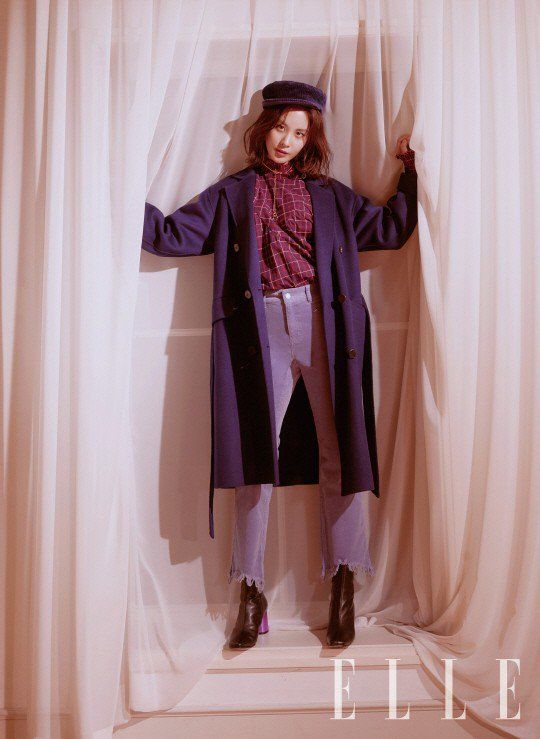 Photo credits: Elle Korea