Our love for heels will never die but we love how the comfy sneakers took over the fashion front for our feet to take a break. 2016 was a year dominated by sneakers and we could almost name Stan Smiths as the shoes of the year. However, a new year means new trends and we would sincerely like to request that you put your Stan Smiths away already and welcome the newer styles that will be screaming 2017.
During the Spring 2017 runway shows, many designers put their models in sneakers down the runway and here are the 2017 sneakers trends that we picked up. Now get your wallets ready!
1. Metallics
Whether it's a full metallic design or just strips of the high shine material, see lots of gold, silver, and the ever popular rose gold coming on strong this year.
Credit: Shot by Gio, Hype Bae 
Credit: Allure
2. High-Cut
Look for slimmer cuts to get a vintage look. Opt for chunkier versions for a more hip-hop style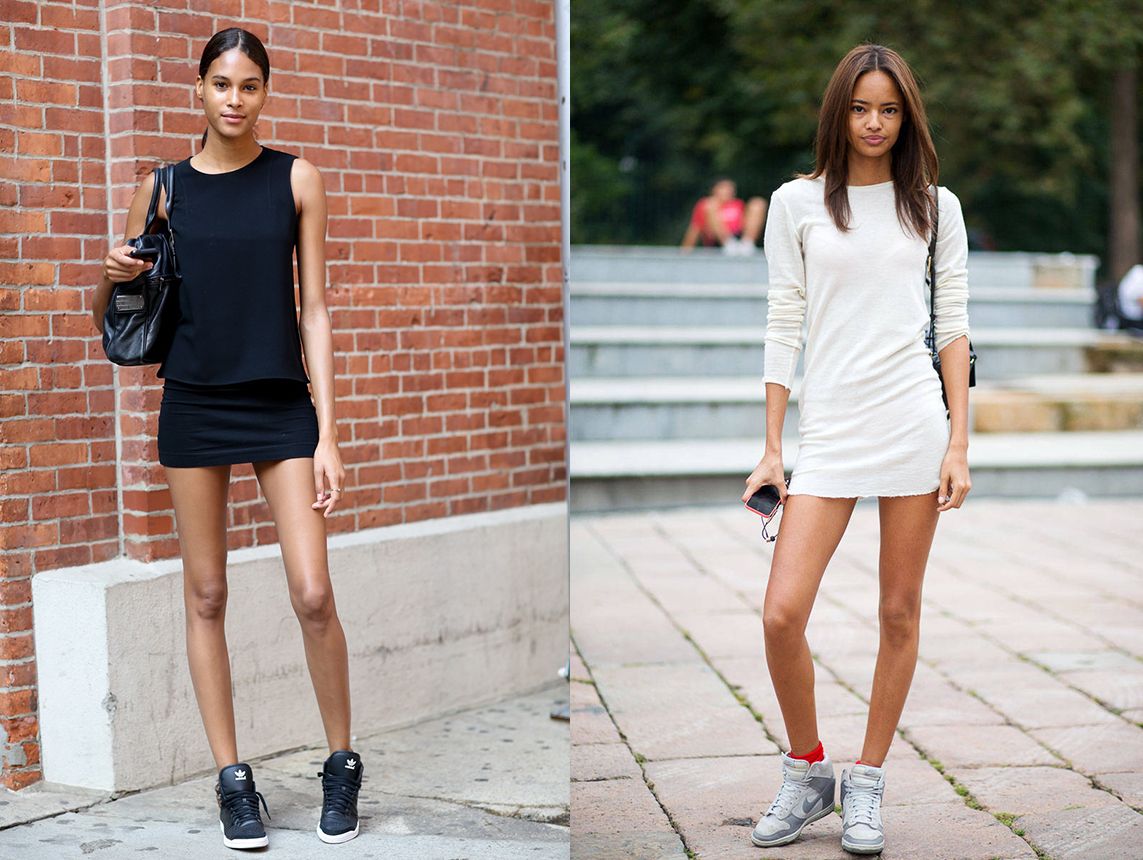 Credit: Harpers Bazaar, Fashion Gum
3. Fringed
Spotted on Alexander Wang's Spring 2017 collections and this detailing is going to change your sneaker look from 2016 to 2017 instantly.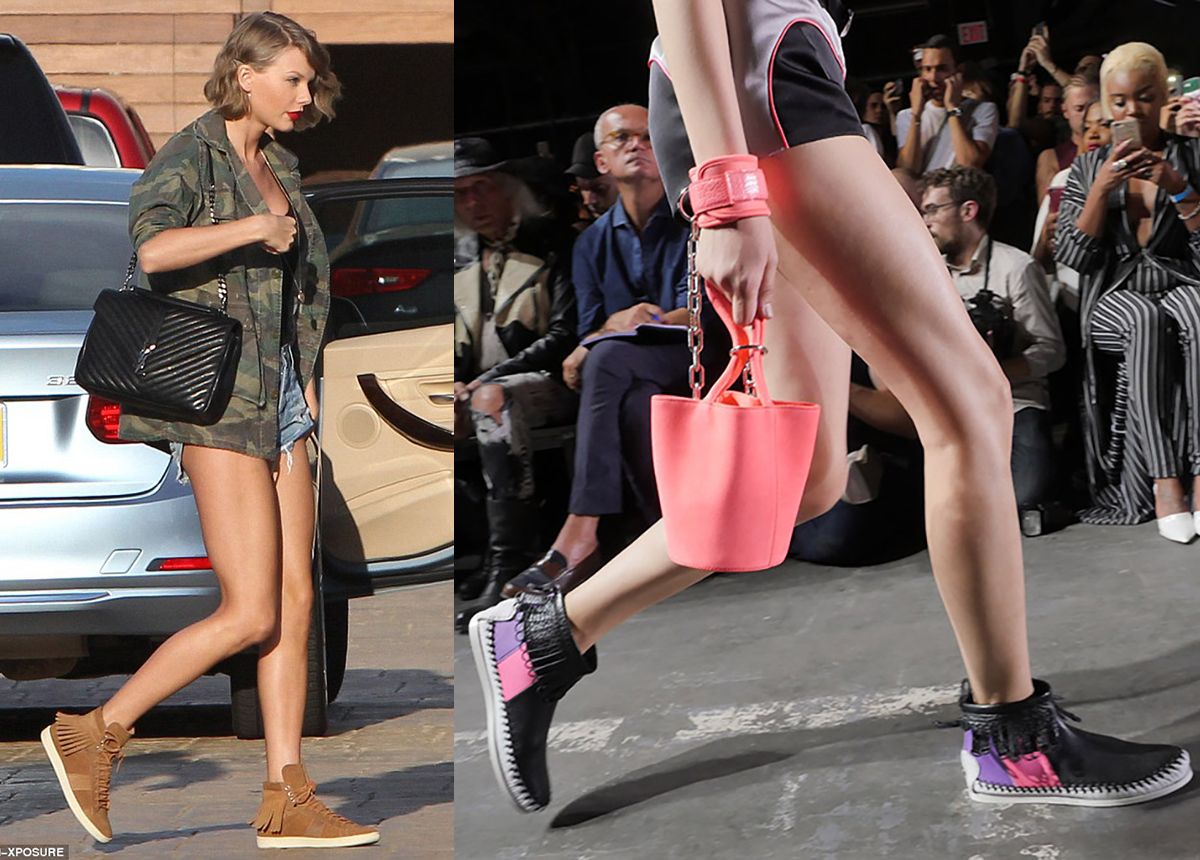 Credit: Dailymail, Alexander Wang by Swan Gallet/Fairchild
4. Flatforms
Flatforms made a comeback since the revival of the '90s last year. Instead of the chunky sandals, flatforms moved over to join the sneakers family too.
Credit: Thrift and Threads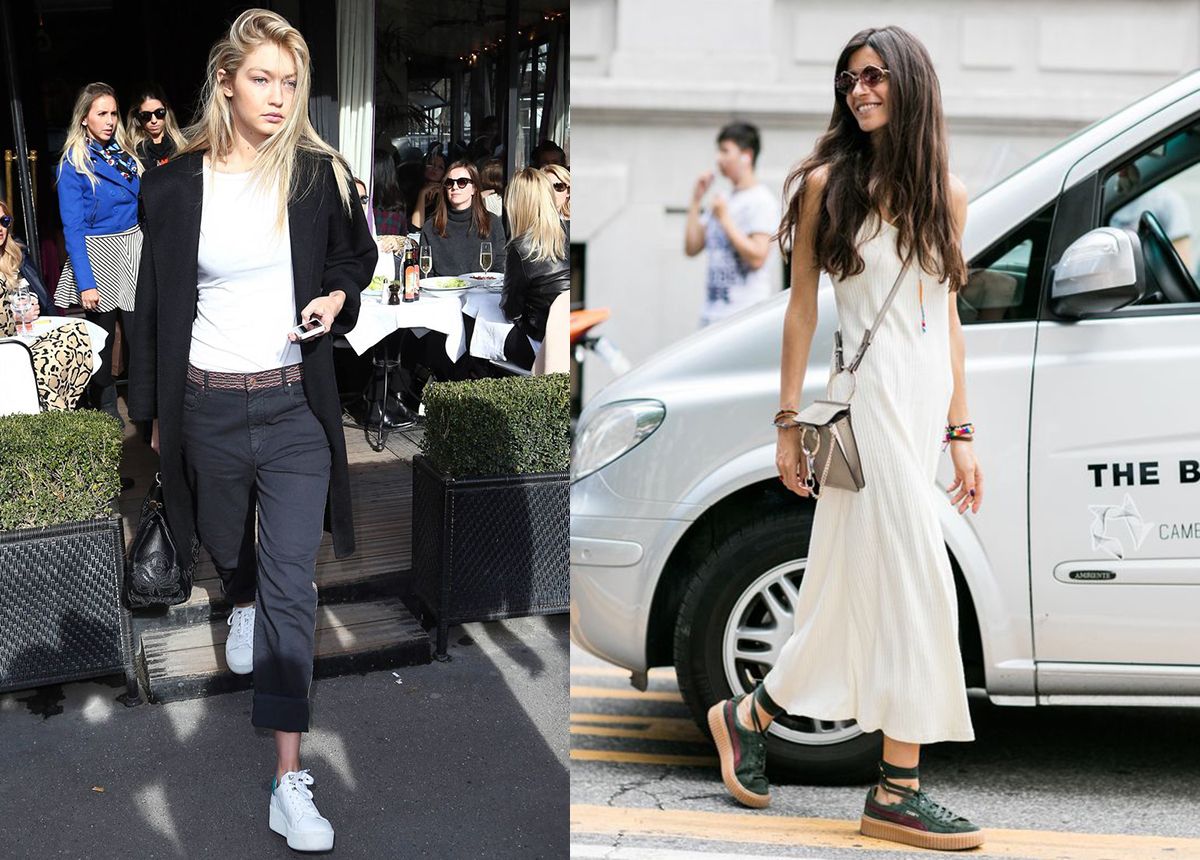 Credit: Pinterest
5. Embroidered
We haven't seen them on many brands yet but the ones from Gucci, D&G, and Converse are all to-die-for.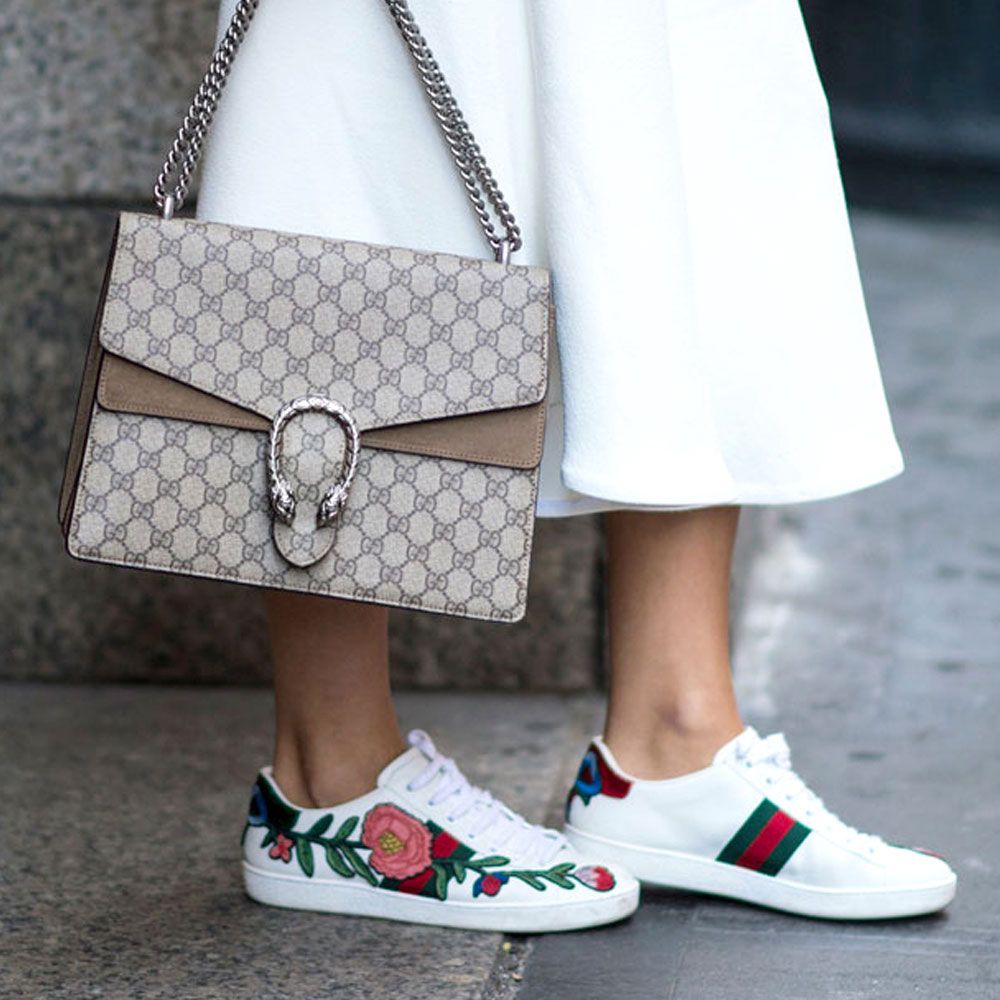 Credit: The Zoe Report
6. Prints
Prints are kept small this year. Opt for subtle ones instead of the OTT flashy versions.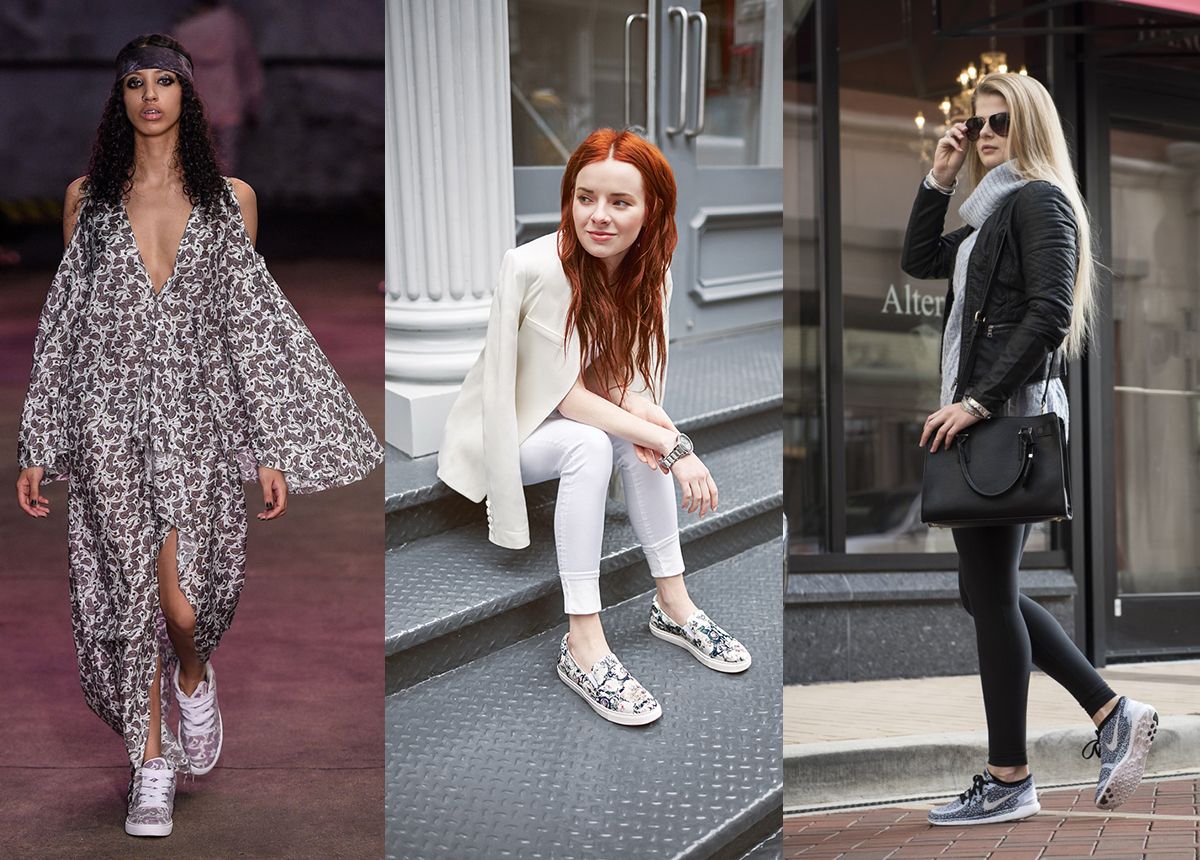 Credit: Footwear News, Fashion Tasty, Blog Finish Line