One of the easiest styling hacks we can pick up from Bella Hadid is to let our swimsuit double up as a bodysuit.
Bella Hadid was seen on the street wearing what we thought was a Chanel top with a pair of mom jeans. However, that wasn't exactly a top, but a one-piece Chanel swimsuit.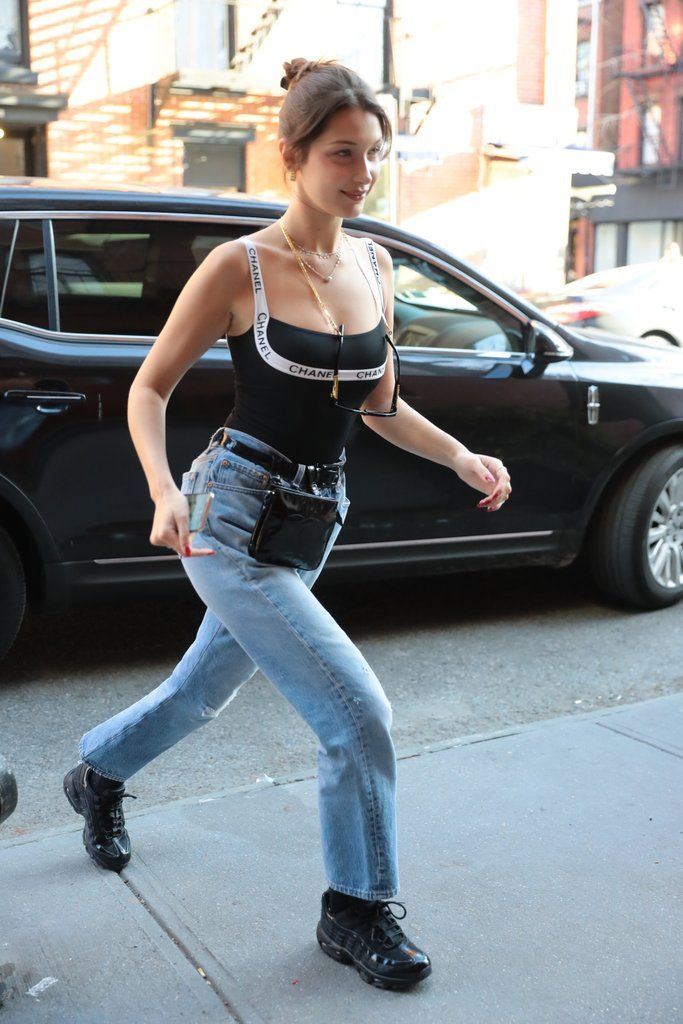 She completed her whole look with a pair of black sneakers, a Chanel waist bag, gold hoop earrings, and a pair of sunglasses with gold straps. Bella Hadid was looking totally street-style perfect and we thought that it was a smart move to wear her favourite swimsuit as a top. Now we can learn from Bella Hadid and perhaps save some moolahs digging into our swimsuit collection to see if we can work them for the summer trends.