You've just finished a great massage and a rejuvenating facial. You feel younger and fresher and would like the world to see how you feel. All that's missing is the final touch to make you look your best. After all the effort you've placed on seeking natural and holistic health, the last thing you'd want is to apply make-up that just dampens the positive benefits that you've had with a cleansing facial. Enter glominerals.


Glominerals Mineral Make-up is packed with anti-oxidants, vitamins, and triple milled minerals to help heal and nourish your skin while offering sun protection. Key ingredients include zinc and titanium; providing sunscreen in every product throughout the glominerals line. These minerals help to reflect light, and provide a soft focus effect to the skin

The benefits of mineral cosmetics are not a new discovery in the beauty industry, but recently spa-owners have begun to take notice. Because mineral makeup offers results that clients can see almost immediately, it is ideal for clients suffering from problem skin and greatly complements the skin of clients who have just completed a facial treatment. To understand how mineral makeup can benefit your clients as well as a spa business, one must first understand what sets it apart from traditional cosmetics.

Mineral makeup, of which glominerals is the preferred choice of professionals, is the biggest trend in the beauty and skincare industry in recent years. Mineral makeup contains no talc, but finely-milled miniature rock crystals such as zinc oxide and titanium dioxide. Thus, glominerals does not clog the pores – a boon to Asian makeup users with oily and acne-prone skin. The makeup also tends to be gentler and does not irritate or cause inflammation to the skin. In addition, glominerals are made from earth's minerals, which are micronized into a very fine powder. These fully pigmented powders offer supreme coverage while mimicking the natural look of the skin, which is ideal for camouflaging redness, bruising, and sun damage.




Glominerals, one of the pioneer mineral makeup brands in the U.S., embodies all the value propositions of nature's makeup. Winning the "2006 Best of the Best Professional Makeup Line" by U.S. based professional magazine Skin, Inc, as well as being an award recipient from the professional magazine, American Spa, glominerals represents the fusion of health with beauty and glamour. The makeup line, seen on the faces of stars like Britney Spears, Cameron Diaz and Keira Knightley, is all the rage in Hollywood.

Glominerals Suits Women of All Ages

For younger women and even men, the skin tends to be oily and acne-prone. Because glomineralsdoes not clog the pores, using this foundation line and concealer will be beneficial as it prevents the repeated formation of pimples. The makeup is also very light and adds a protective sunblock.

For more mature women, the skin may be dry with sun-damage leading to wrinkles. Traditional makeup lines that contain talc tend to exaggerate these skin problems. glomineralsis an appropriate makeup line for this age group because its non-sensitising ingredients and lack of talc content reduce the risk of inflammation or irritation of the skin and can therefore prevent these skin conditions.

Health, Beauty and Glamour…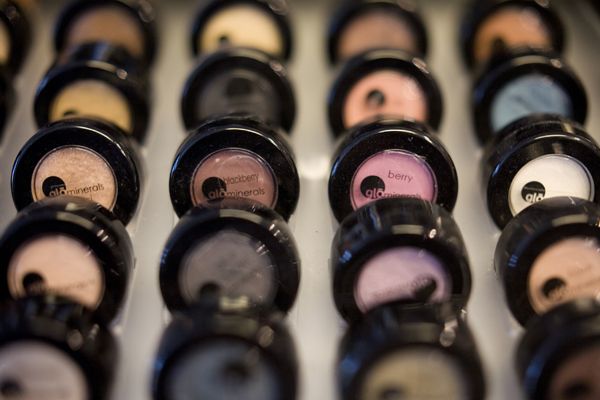 Glominerals is the mineral makeup brand of choice by Hollywood stars such as Tom Cruise, Cameron Diaz, Keira Knightley, Britney Spears and Lindsay Lohan. Taking inspiration from fashion and nature, glomineralsmakeup has become one of the most fashion-forward makeup lines, continually mirroring the season's hottest colors and creating the most striking looks.

Glominerals is distributed by Metamorphosis Holdings Pte Ltd in ASEAN. The company specializes in the distribution of medical grade skin care and mineral make up products.

To create the safest formulations with the most lasting, even and continuous coverage, glominerals blends together through a triple-milled process superior pharmaceutical-grade minerals such as Mica (a light diffuser), iron oxide (a natural colorant), titanium dioxide and zinc oxide (a natural ultra-violet protectant).

The mineral blend allows the product to lie on top of the skin instead of covering it like a lid, allowing the skin to breathe through the makeup. The porous layer also evens out complexions without accentuating faults.

An important benefit of glominerals over traditional cosmetics foundations is the lack of talcum powder (talc) in glominerals formulations. Cosmetic-grade talc, a standard ingredient of traditional makeup lines but not of glominerals, is heavier than a mineral pigment and thus can clog pores and accentuate wrinkles. In addition, the absence of talc in glominerals means that a fuller coverage can be achieved using less of the product, so the makeup feels lighter on the skin. The absence of talc – as well as other chemical dyes – also means that glomineralsis suitable for customers with sensitive skin or other skin conditions.

Highly praised by Dermatologists, Plastic/Cosmetic Surgeons and high-end spas in the U.S., and with its distinctive formulated blends that include antioxidants and vitamins C, A, K, E, UV protection, and green tea extract, glominerals continues to raise the bar of the mineral makeup industry and capture the hearts of all women searching for flawless coverage and a stunning, glowing complexion. Furthermore, glominerals is safe for camouflage and sun protection following microdermabrasion, chemical peel, cosmetic surgery, laser resurfacing and waxing.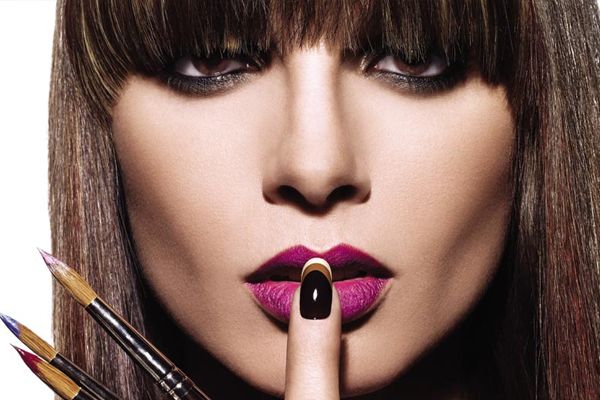 According to Dr KV Ratnam, an experienced Singaporean Dermatologist,

"For the younger and oily skin type, mineral make-up is non-comedogenic which means it does not clog the pores, making it suitable for acne-prone skin."

"For more mature women, the skin tends to be dry and sun-damaged with a tendency towards wrinkle formation. The inert non-sensitizing ingredients in mineral makeup reduce the risks of skin inflammation or irritation of the skin which can result from the use of traditional makeup."

So why not put the finishing touch after a spa treatment with a make-up that is crafted in medicine and beauty. Best of all, glominerals is offered in multiple formulations. Whether your clients seek sheer or full coverage, runway or real-way, glominerals will create a look that is perfect.

Glominerals will be distributed in Singapore via professional channels such as physician clinics, spas, salons and specialty makeup stores. For details on where glominerals is available, please refer to www.glo-asean.com.





Cutis Medical Laser Clinics
9 Scotts Road
Pacific Plaza #03-06
Singapore 228210

Opening Hours
Mon to Fri: 11am to 8pm
Sat: 11am to 4pm
Sun and PH: By appointment only

Tel: 6327 9700
For bookings & general enquiries:
This e-mail address is being protected from spambots. You need JavaScript enabled to view it

Website: Cutis Medical Laser Clinics