Singapore's first radio station, Kiss 92, targeted at women aged 30 to 35 years old was officially launched by Singapore Press Holdings' SPH UnionWorks today at the Jewel Box on Mount Faber.


Named "Kiss 92", the station on the brand new 92.0fm frequency is a female-centric station with music specifically tailored to the target audience's taste, with familiar tunes and the best new music, revealed general manager of SPH UnionWorks Goh Wee Wang.
DJ Maddy Barber from sister station 91.3 will be crossing over to helm the Morning Drive Time from 6am to 10am with The New Paper's Movie Guy, Jason Johnson. Popular newsreader Arnold Gay will be joining the team from Reuters to report the news on the radio every morning. Jeremy Ratnam, another familiar stalwart in the radio scene, will helm the Evening Drive Time from 4pm to 8pm, bringing his trademark easy-on-the-ear coolness.
Also joining the Kiss 92 family is DJ and Jazz Diva Claressa Monteiro, keeping the mid-day fire burning from 10am to 2pm.
Adding a dose of Hollywood glamour on weeknights from 8pm till midnight is Ryan Seacrest, bringing listeners the Biggest Stars and all the latest music and entertainment news and gossip with his "On Air with Ryan Seacrest".
Kiss 92 will also see experts share their knowledge both On-Air and Online on a range of topics including travel, food, relationships and family matters, shopping and entertainment, health and wellness, fashion and beauty, financial planning, and more.

It will also offer listings of family-friendly and community events, give listeners exclusive offers and discounts through the Kiss 92 Mobile App, allow them to directly influence the playlist, and take part in a number of exciting signature events.
HOT FM91.3 will continue to be the home of Singapore's Hottest Morning Show "Rod Monteiro and The Married Men" and their wacky morning wit, while changes in the DJ line-up will see Charmaine Yee taking over the 4pm to 7.30pm show solo in August, to be joined by former MTV star Jamie Aditya in September.

Source: Says.com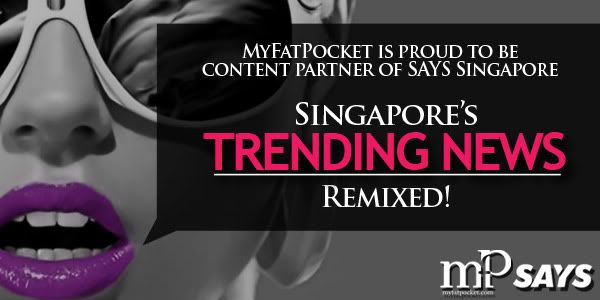 Check out what the rest are gossiping about in our Forum!