Cosplayers dressed up as their favorite super heroes and super villains to participate in the 'Star Cosplay Contest' at Straits Times Appreciates Readers (Star) carnival held at Gardens by the Bay on 15 July 2012.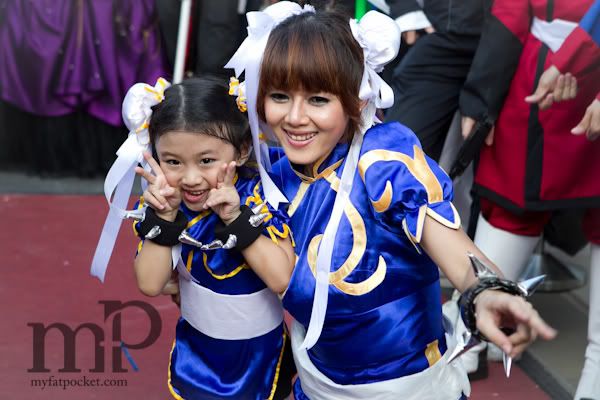 Attracting an interesting crowd of participants from 3 to 61 years old, the event was judged by Life! deputy editors Tan Hsueh Yun, Elisabeth Gwee and Andy Chen.
The overall winner was Jason Koh (pic bottom left), a freelance writer and blogger who runs a cosplay blog called Neo Tokyo Project. He dressed up as Loki, a super villain from The Avengers and has been an active cosplayer for a decade. "His get-up was pretty perfect,'" said Ms Tan, "But he also became the character. He tried to channel a little of Loki." He won $300 worth of shopping vouchers.
The best group (pic top right) that won the $500 worth of shopping vouchers: NS man Lum Jun Yoong, real estate agent Sabrina Wong Lixun and trainee cook Sim Wei Lee, who came in elaborate and fanciful Digimon costumes.

Straits Times Appreciates Readers (Star) carnival was free and open to the public.


Check out what the rest are sharing about Japanese culture and Cosplay in our Forum!

We bet you will love these too!