Big Bang's T.O.P and JYJ's Junsu were enlisted for their mandatory military training on 9th February, and photos of the two K-pop stars in their army uniform were revealed and it gave us a little glimpse into their life in camp.
Credit: Jarkata Post/ Livejournal Omona They Didn't
According to Soompi, T.O.P and Junsu will be training for four weeks, after which they will be carrying out their service as policemen. Their service ends in November of 2018.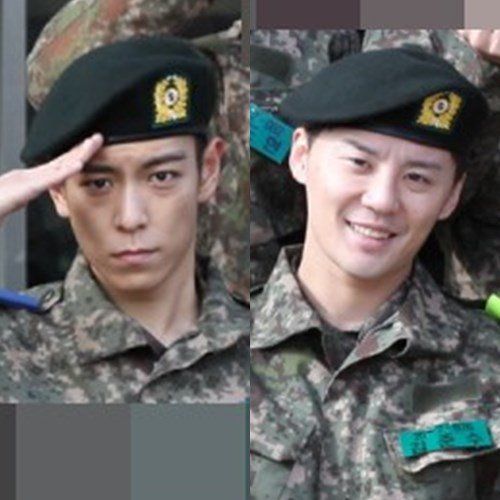 Still looking great sans the stage makeup, T.O.P and Junsu looked bright and cheery and well-adjusted with their fellow trainees.
Good luck T.O.P and Junsu!