Are you a fan of Girls' Generation, EXO, Shinee, TVXQ, or Super Junior? If you are, don't miss SMTOWN Coex Artium on your next trip to Seoul.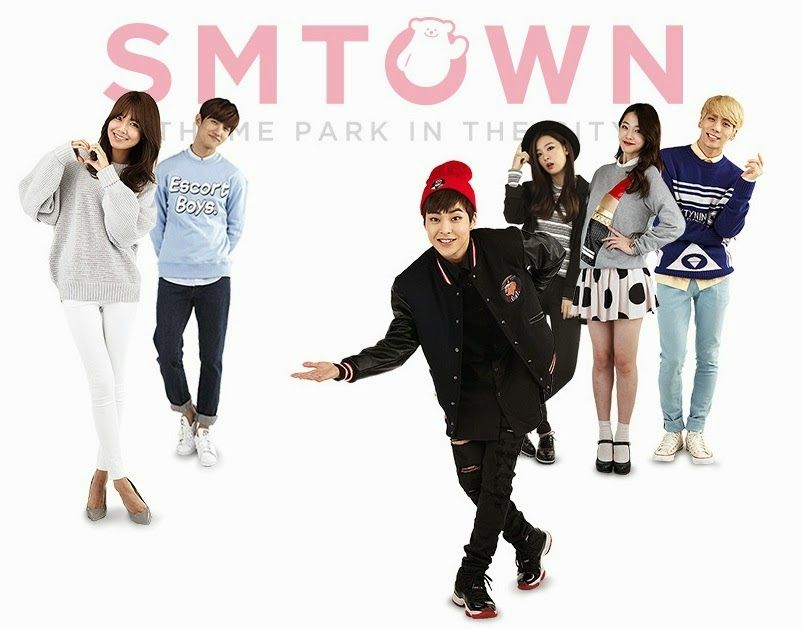 Credit: SMTOWN
For the uninitiated, SMTOWN Coex Artium is an entertainment complex that houses six floors of SM Entertainment artists related merchandises, activities and even a cafe for their fans (non-fans are definitely welcomed too). It is known as a theme park in the city, and so we decided to take a peep at what's exciting there while we were in Seoul.
SMTOWN is conveniently located just next to Coex Mall and accessible by various modes of transport. Let's dive deeper into what's there in this K-pop dream land, level by level.
Level 1: Entrance (Welcome Zone)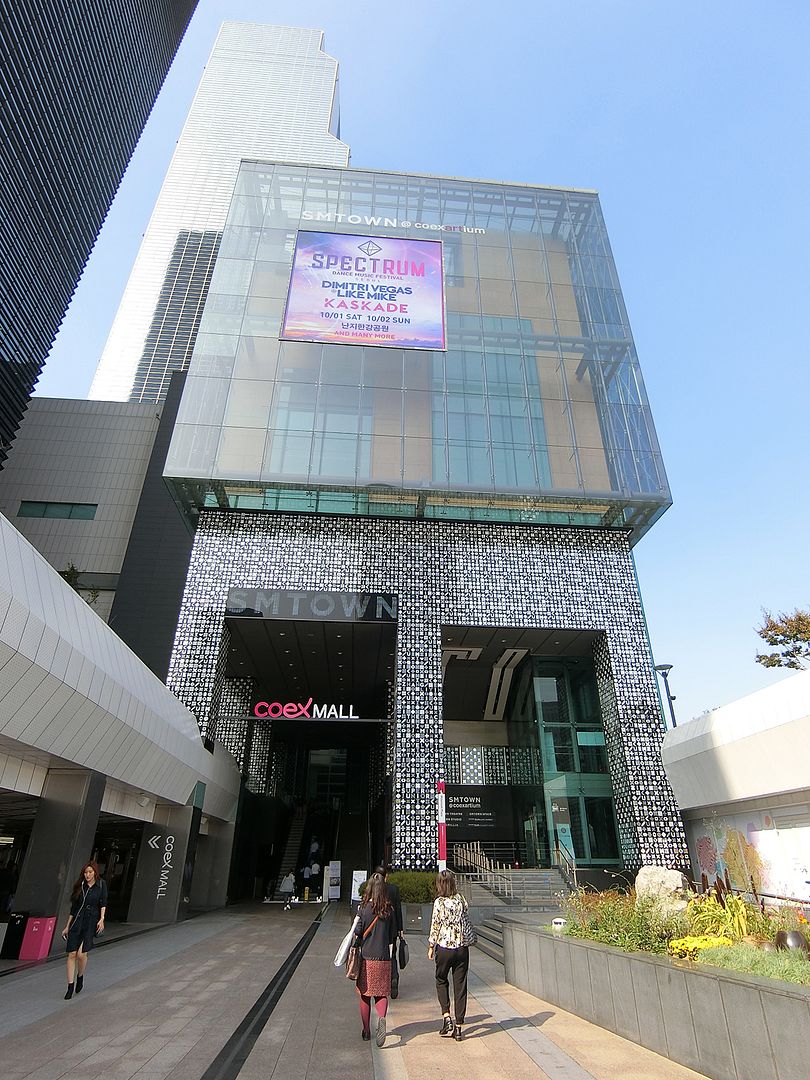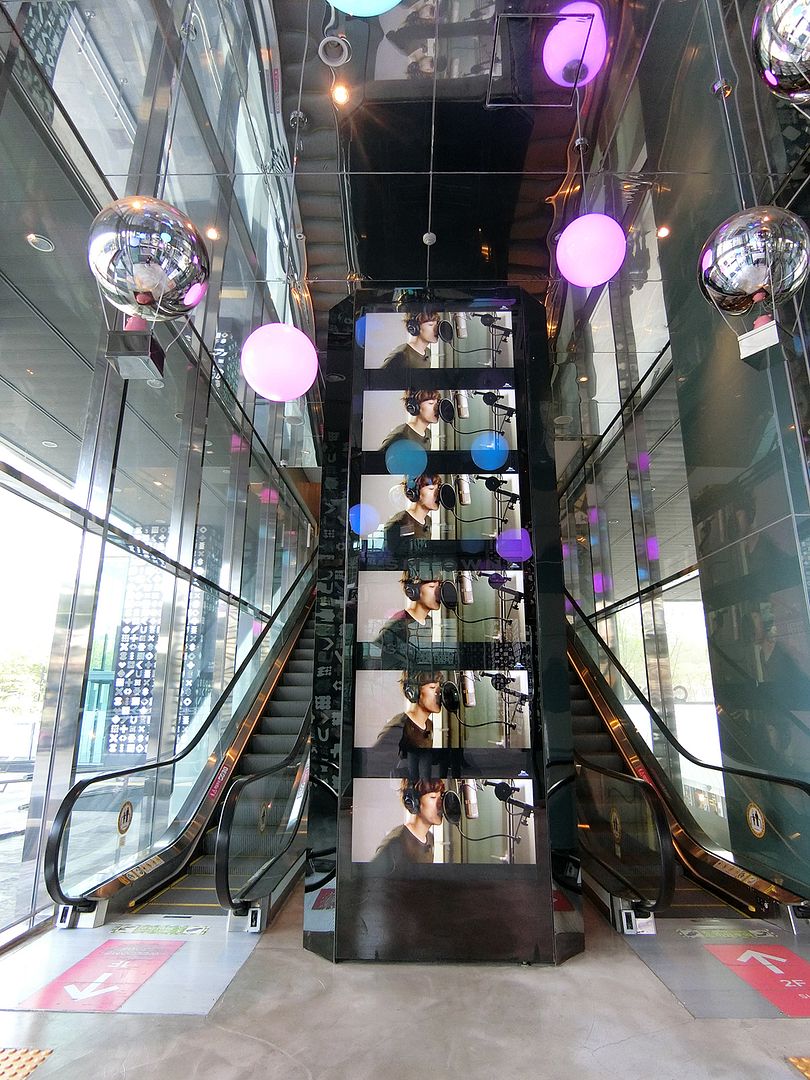 We recommend going in from this side (head to the side that faces the main road) so that you won't miss the EXO members cut-outs that are displaced there. 
Level 2: SUM (Celebrities' Shop)
If you need a Minho pillow to hug at night, a Kai notebook to jot down your daily thoughts, or even some Girls' Generation Korean Hite Beer for your house party, you can find them here. Fans can shop to their hearts' content because you can find all the official artistes' goods, their endorsement products, and even products that artistes' like. If they wear it, you need it too. I guess that's how a die-hard fan should be!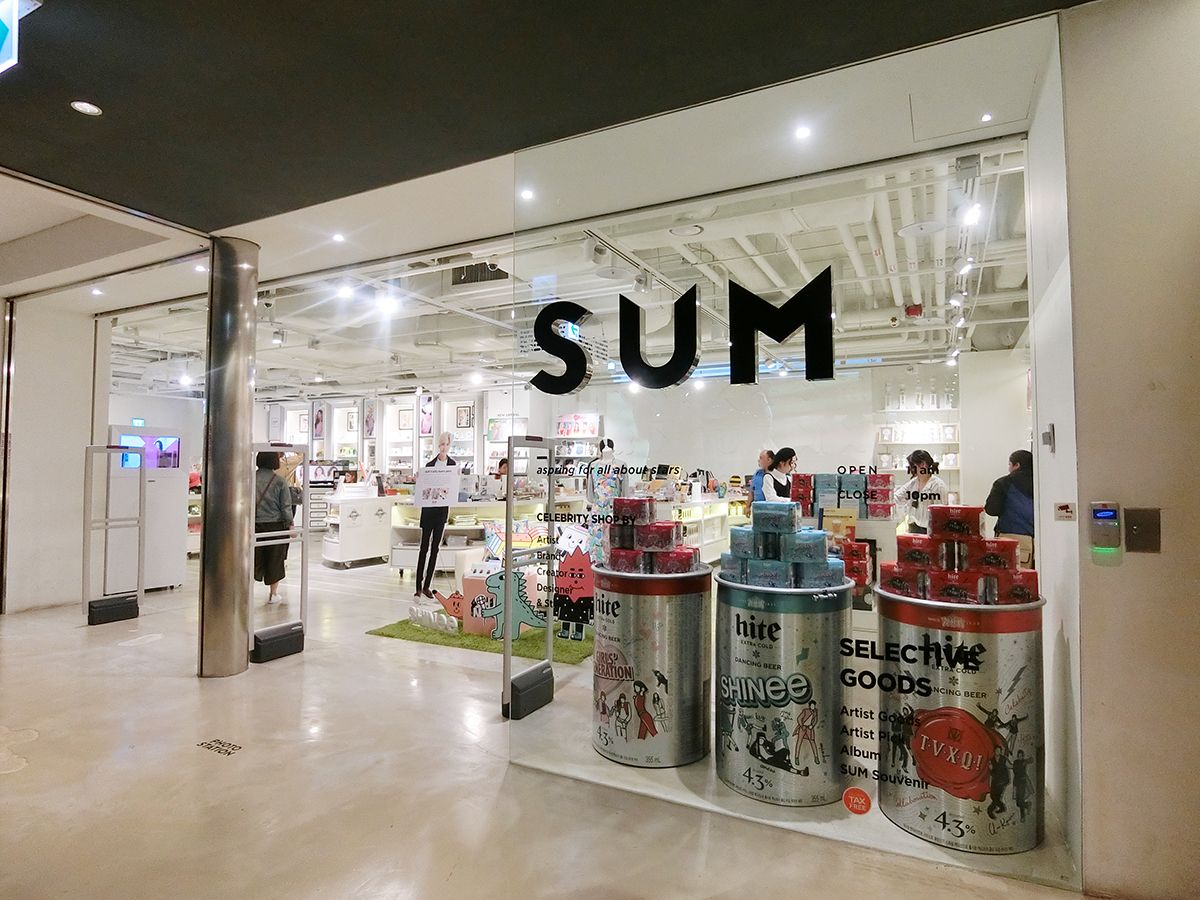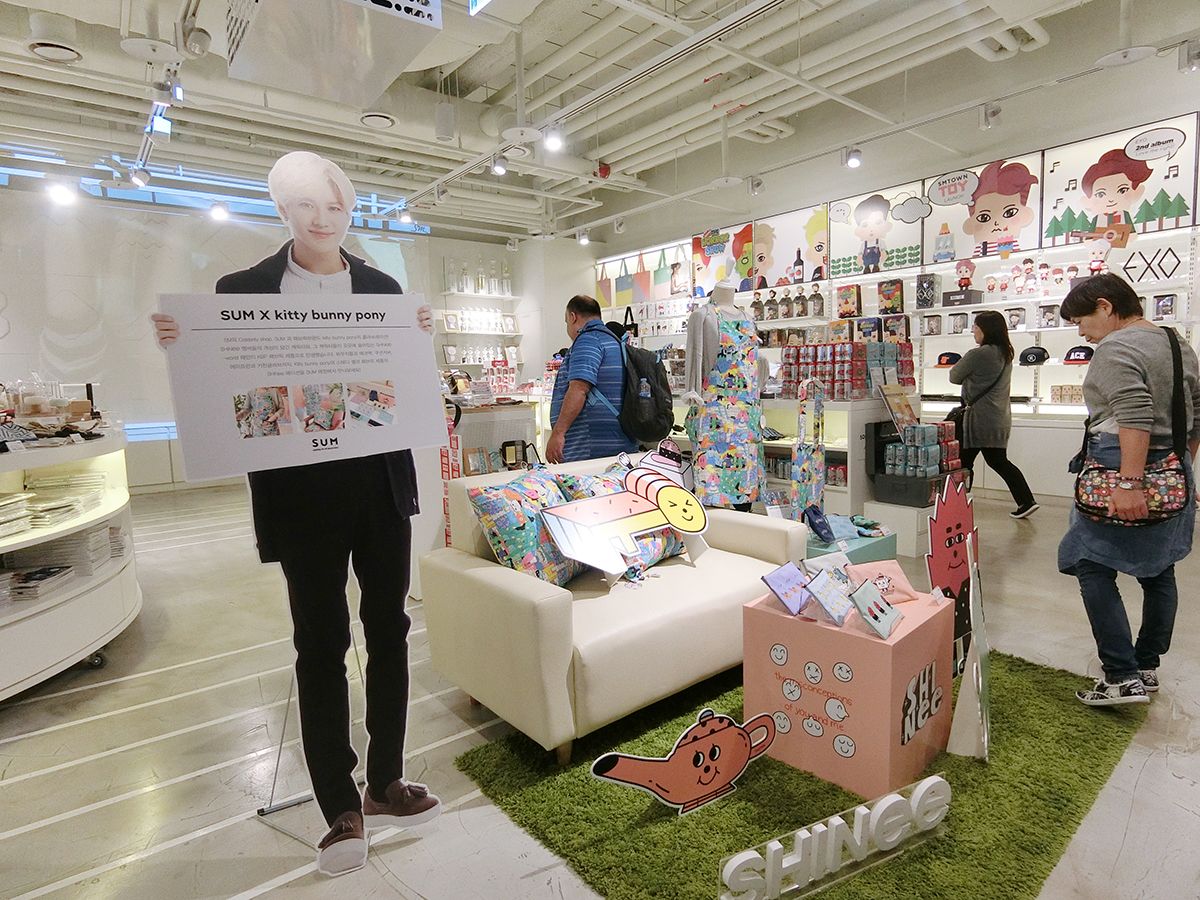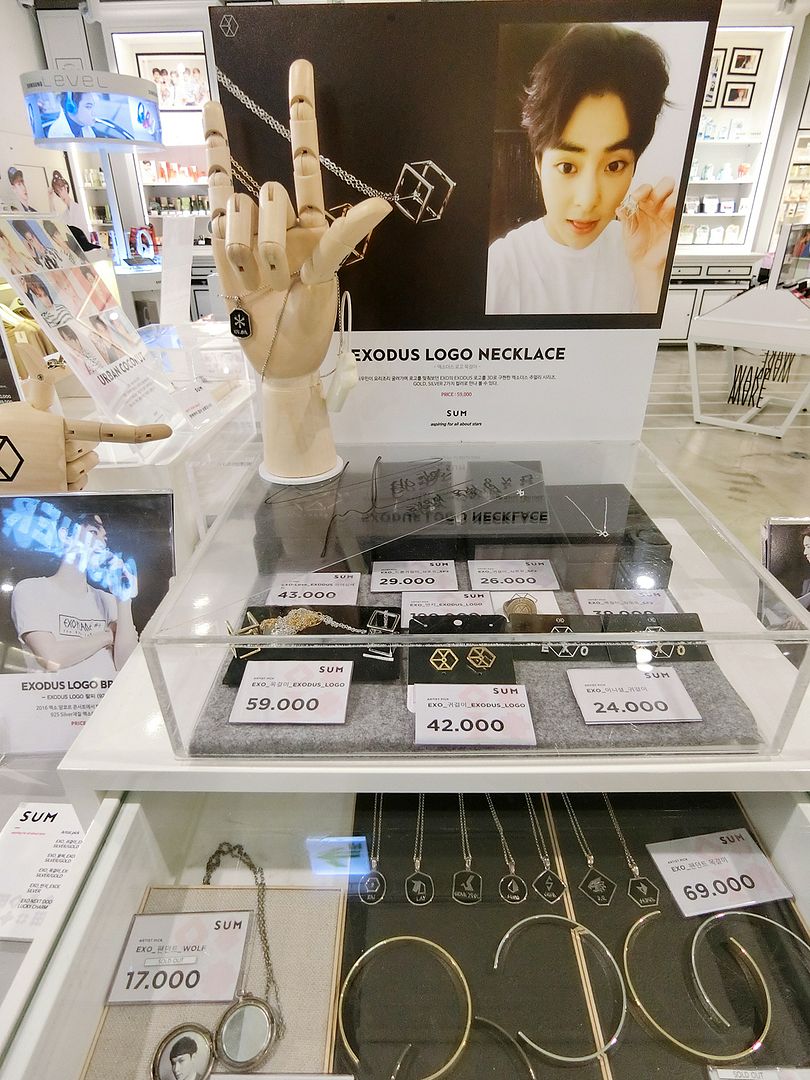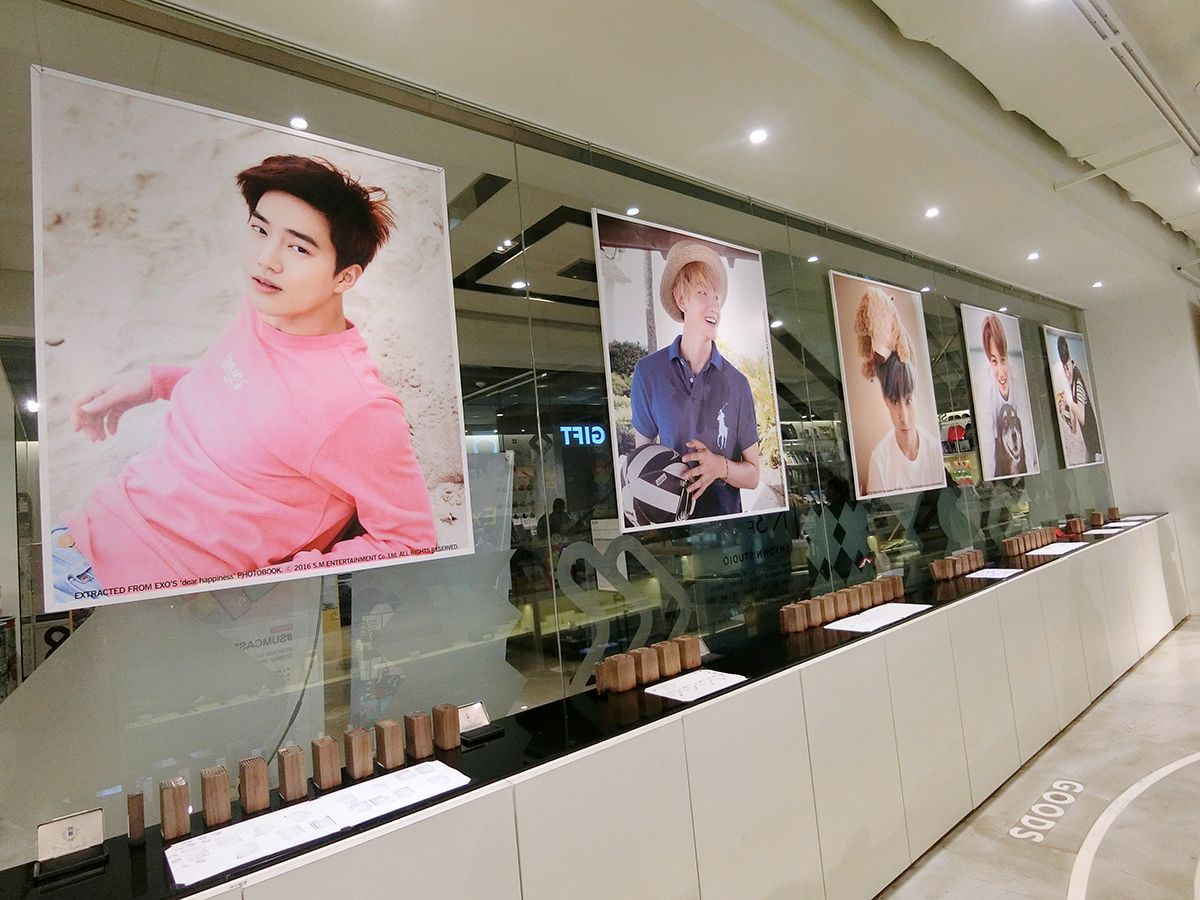 Name stamps of individual members from various Kpop groups. Stamp to your heart contents in your own notebook.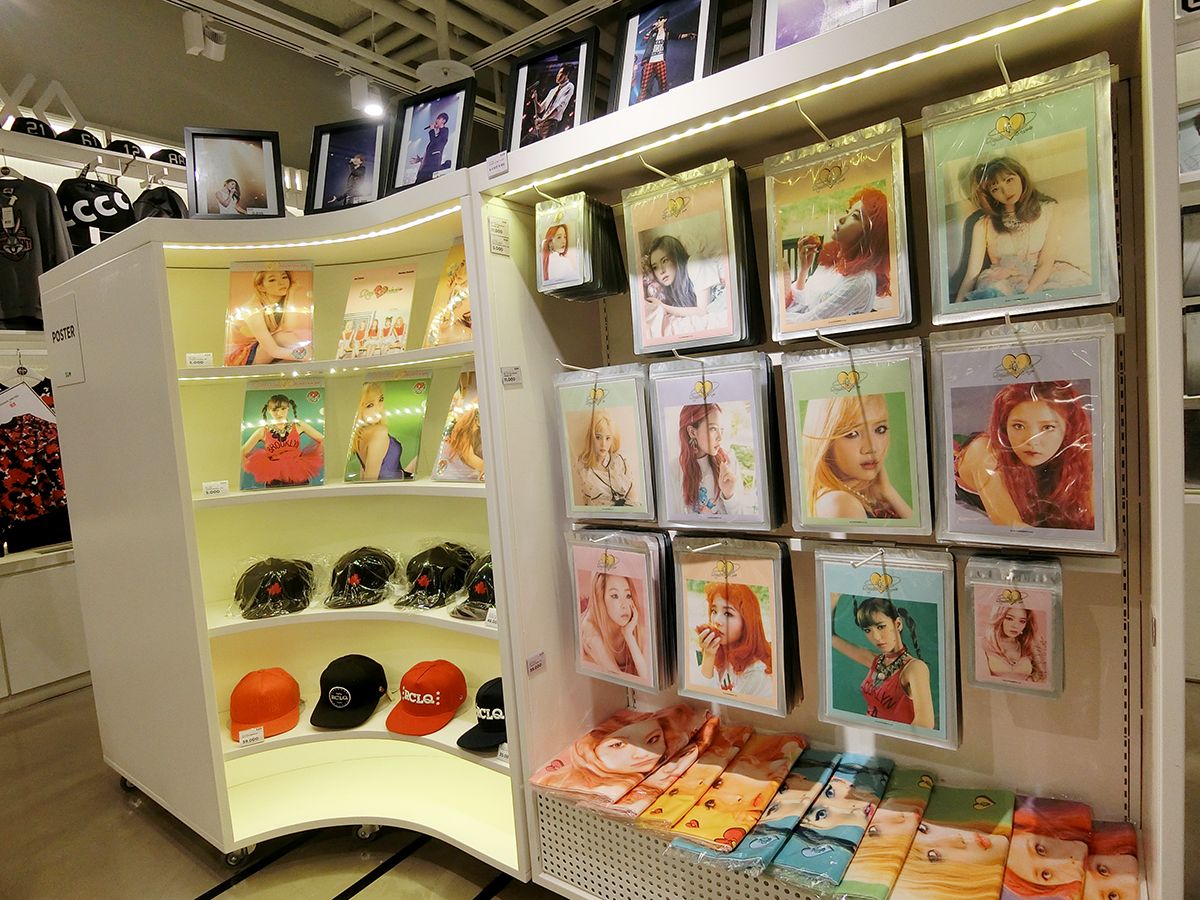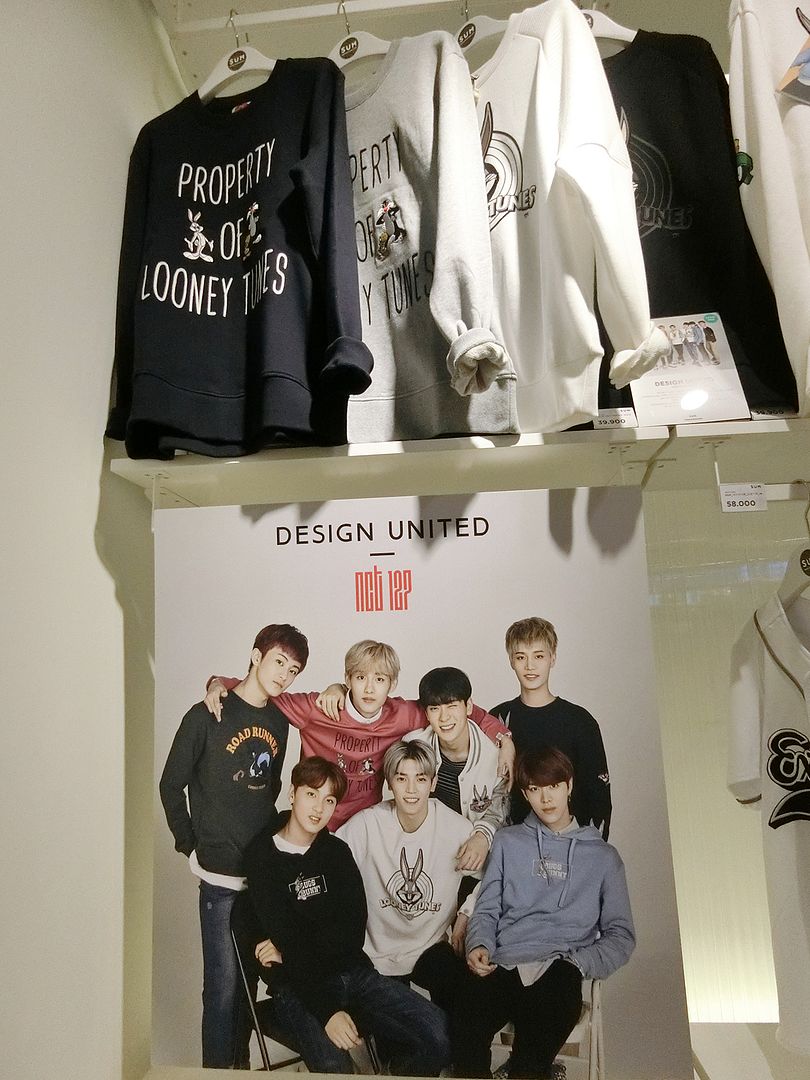 Level 3: SMTOWN Studio
Live your K-pop star dream right here! Live like you are a K-pop artiste for a day with professional makeup, dance training, vocal recording, photoshoot, and even a music video recorded for you, all done with the assistance of the team of professional staff there.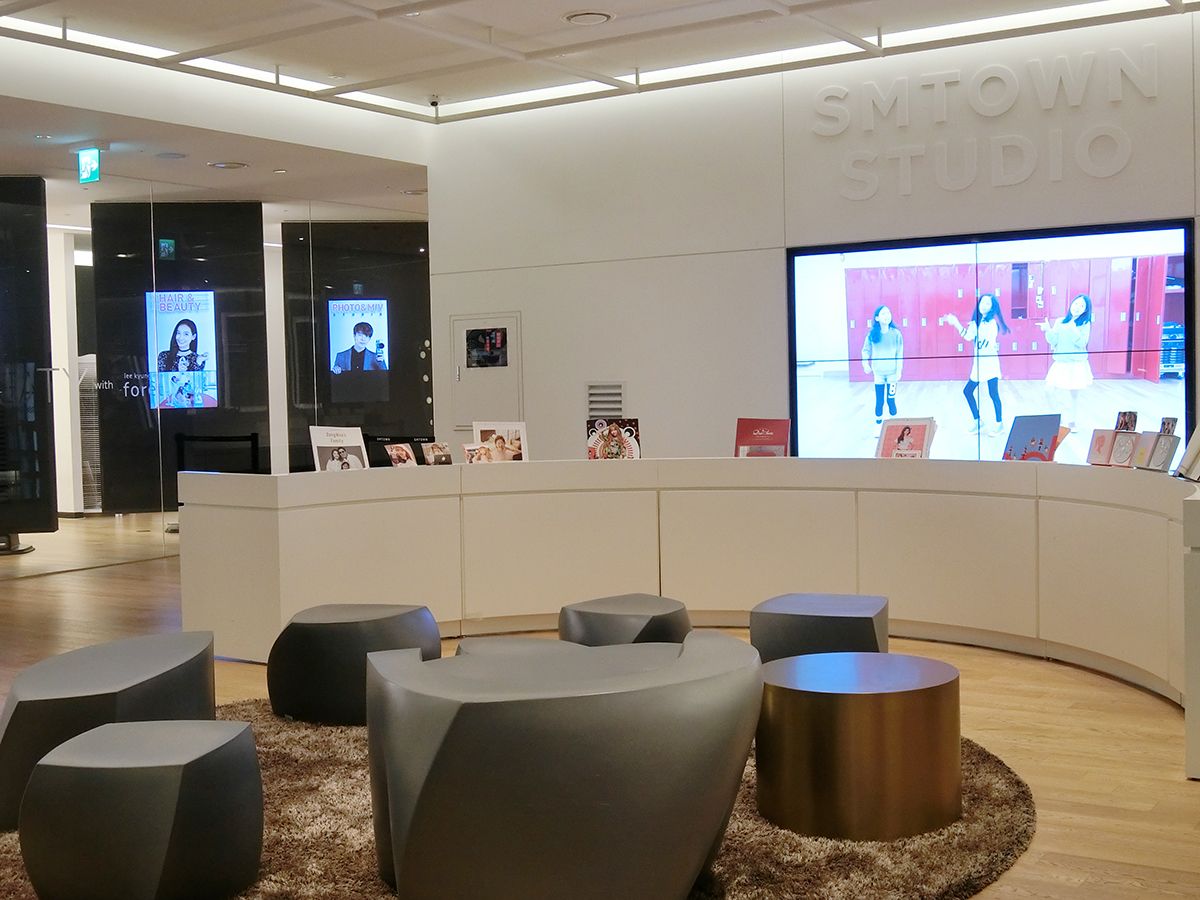 Of course, all these services aren't free. We took a snap of the package pricings for you.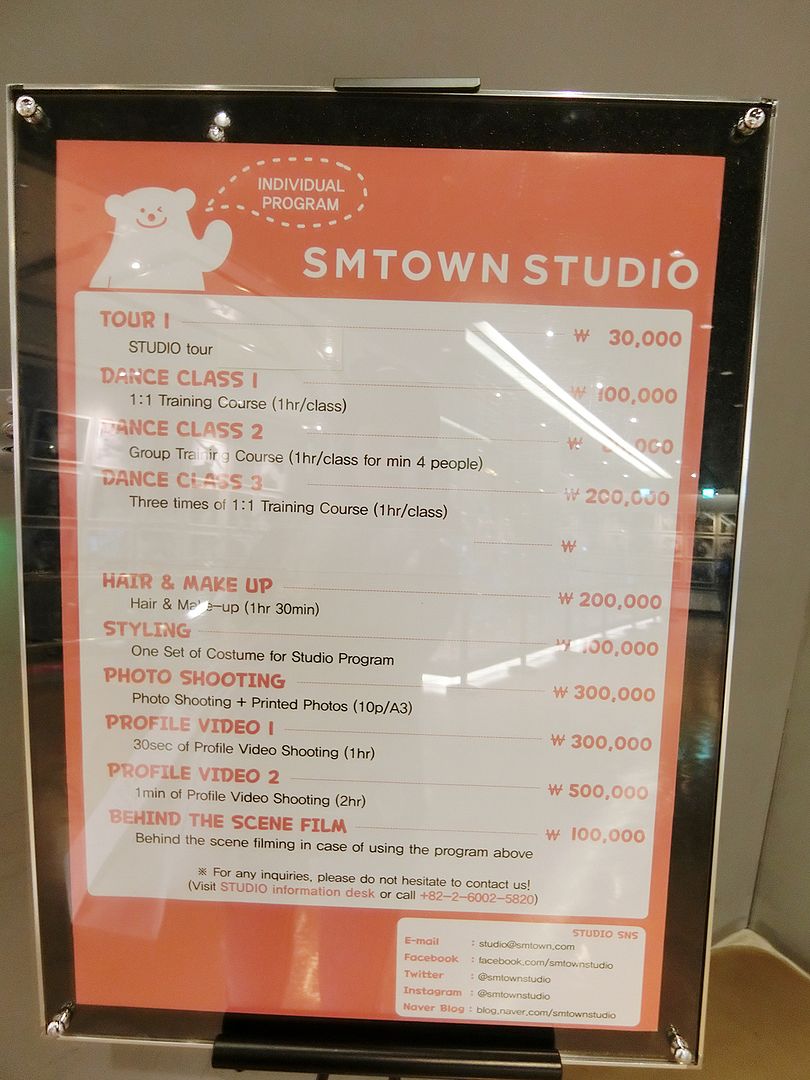 You need to make prior reservations for these services so do your booking before you head there to ensure that you won't be disappointed. 
Level 4: SUM Cafe | Market
After all the shopping up the 3 levels, it is time to continue shopping take a break and have some desserts and coffee at the SUM Cafe. Look out for cute little muffins and macaroons inspired by artistes' characters and their album concepts, and remember to grab an Artiste Ade from their Artiste Bottles!
In fact, there's a little market place right at the entrance of level 4 with a marketplace selling F&B and household goods. Yes, if you need a bar of BoA's chocolates or a packet of EXO's crispy laver snack, this is the place you should head to. Check out the latest music albums and lifestyle products displayed there too.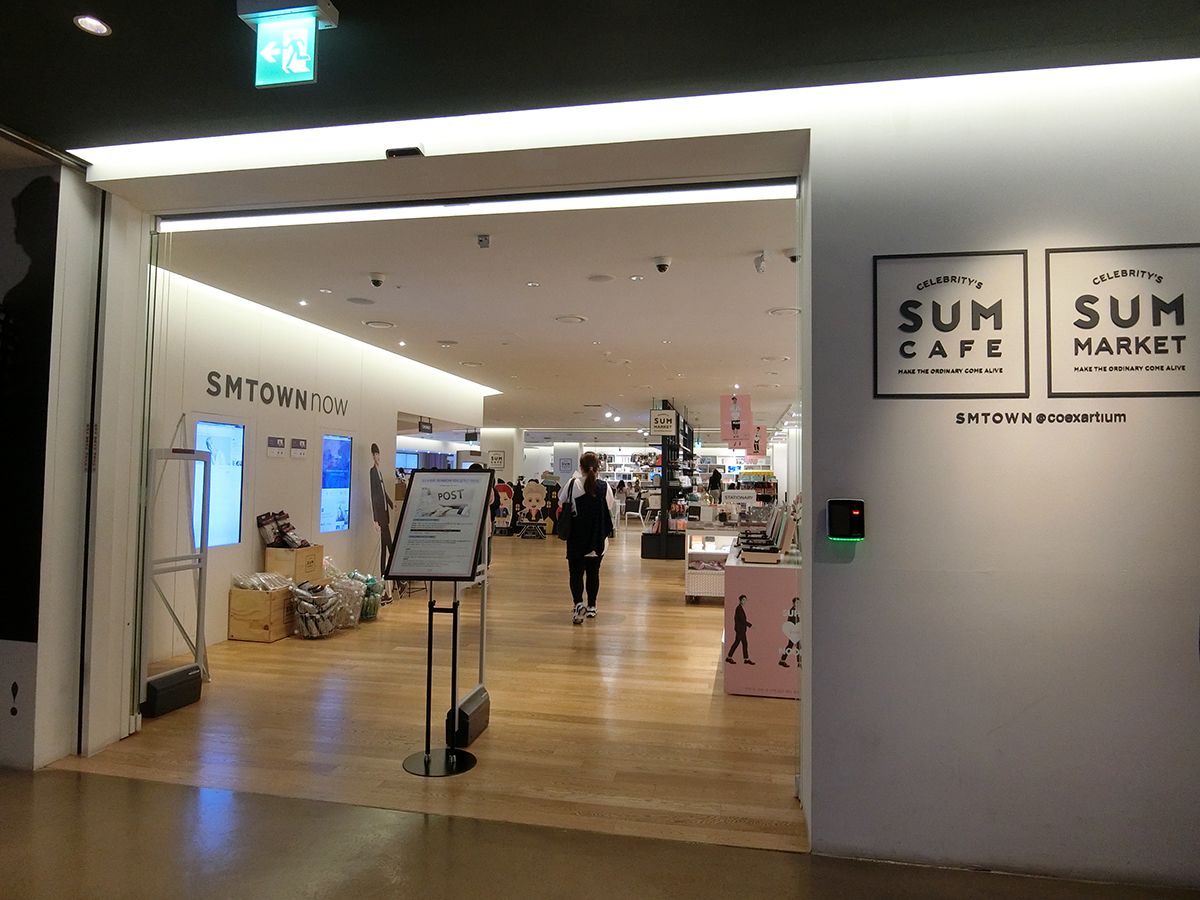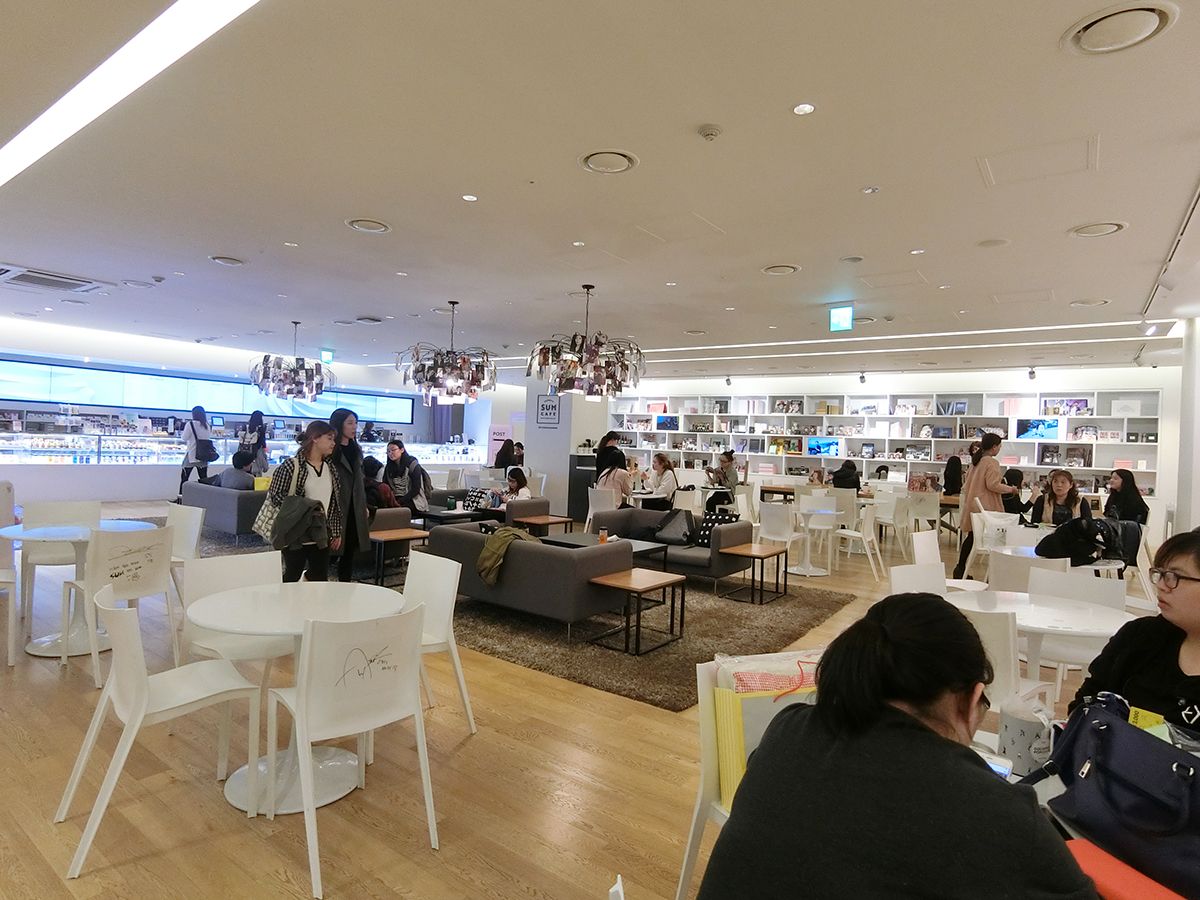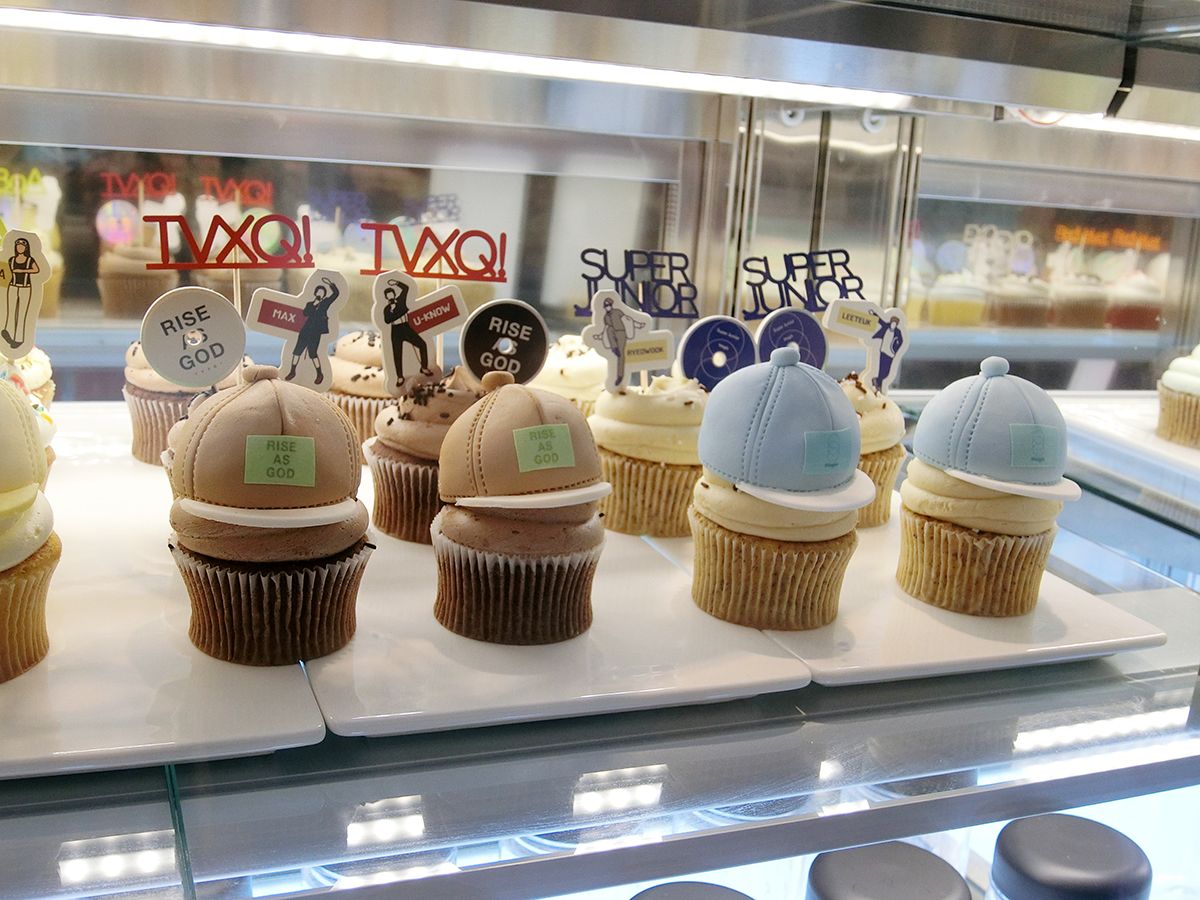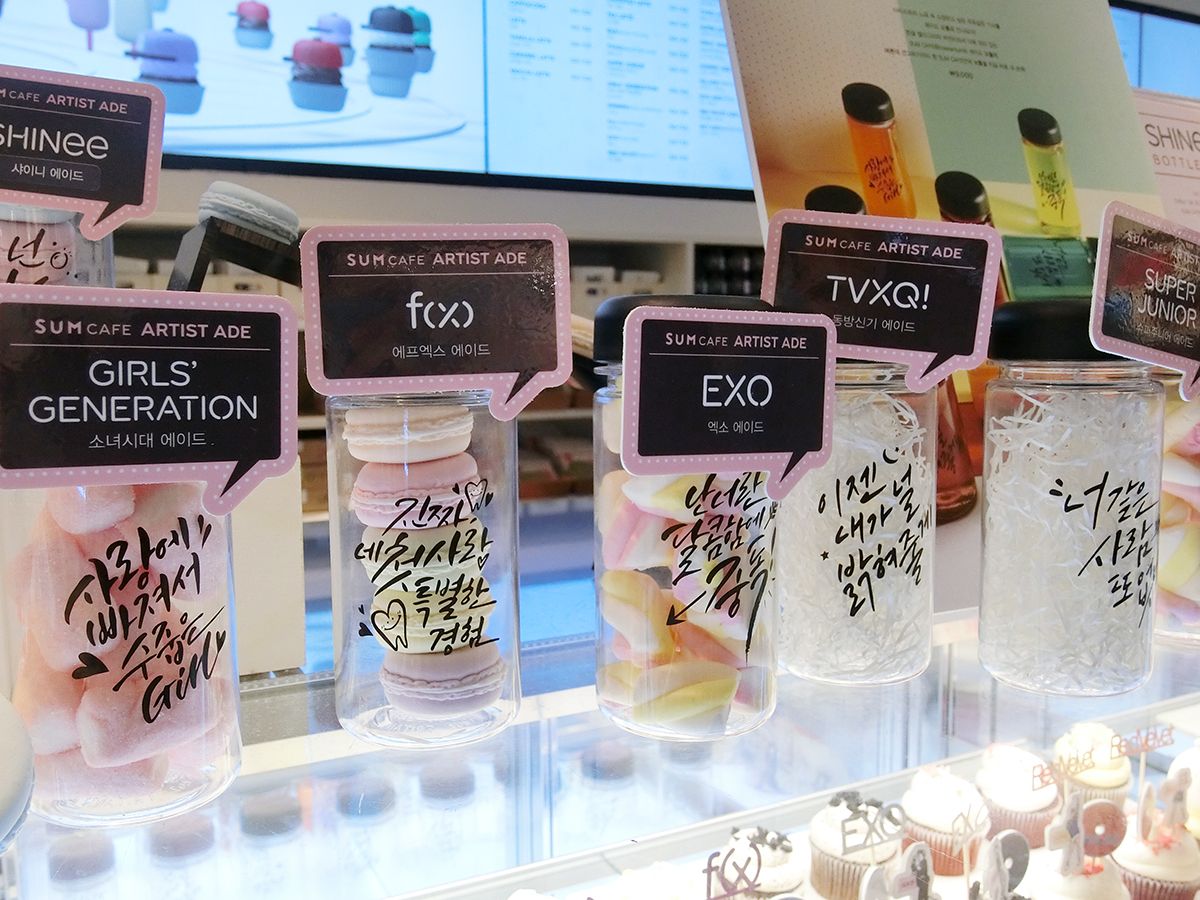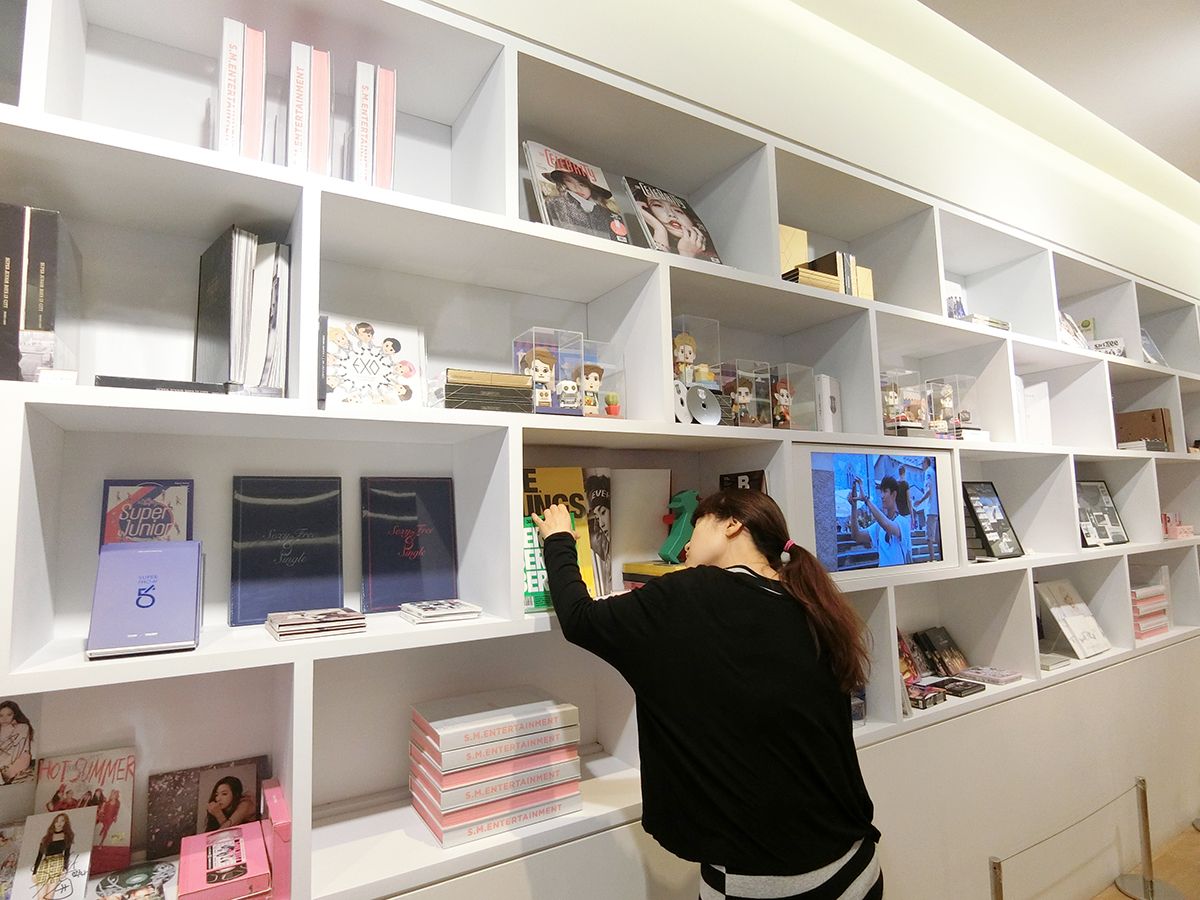 Level 5 and 6: Theatre
Live musicals, plays, fan meetings, showcases, and hologram performances are all found on the fifth and sixth floor of SMTOWN and you can get your tickets from the ticketing booths on level 5.
We had some fun at the Photo Box on level 5 where you can take a photo with your favourite SM artistes. I've got to say that the photos do look rather realistic! Besides, you can also get the photos printed out for a fee.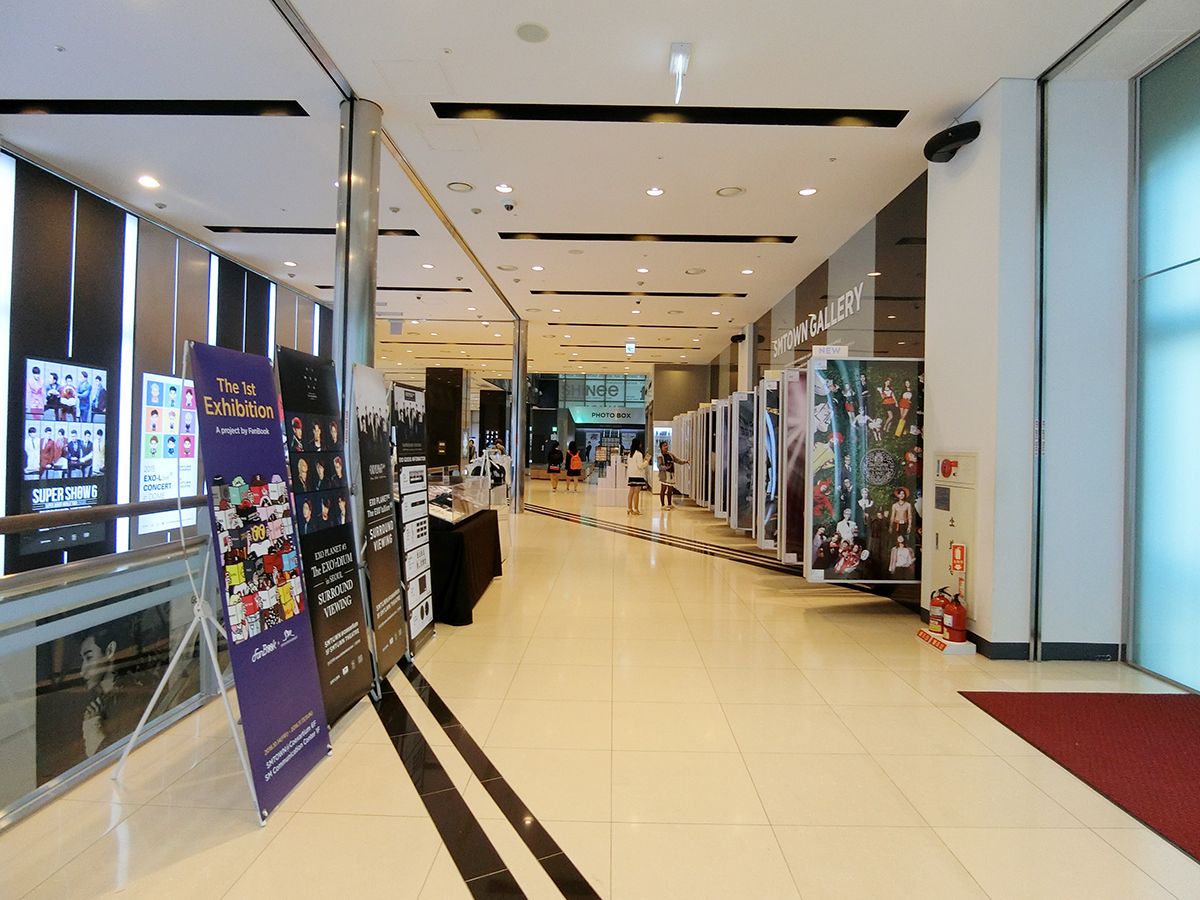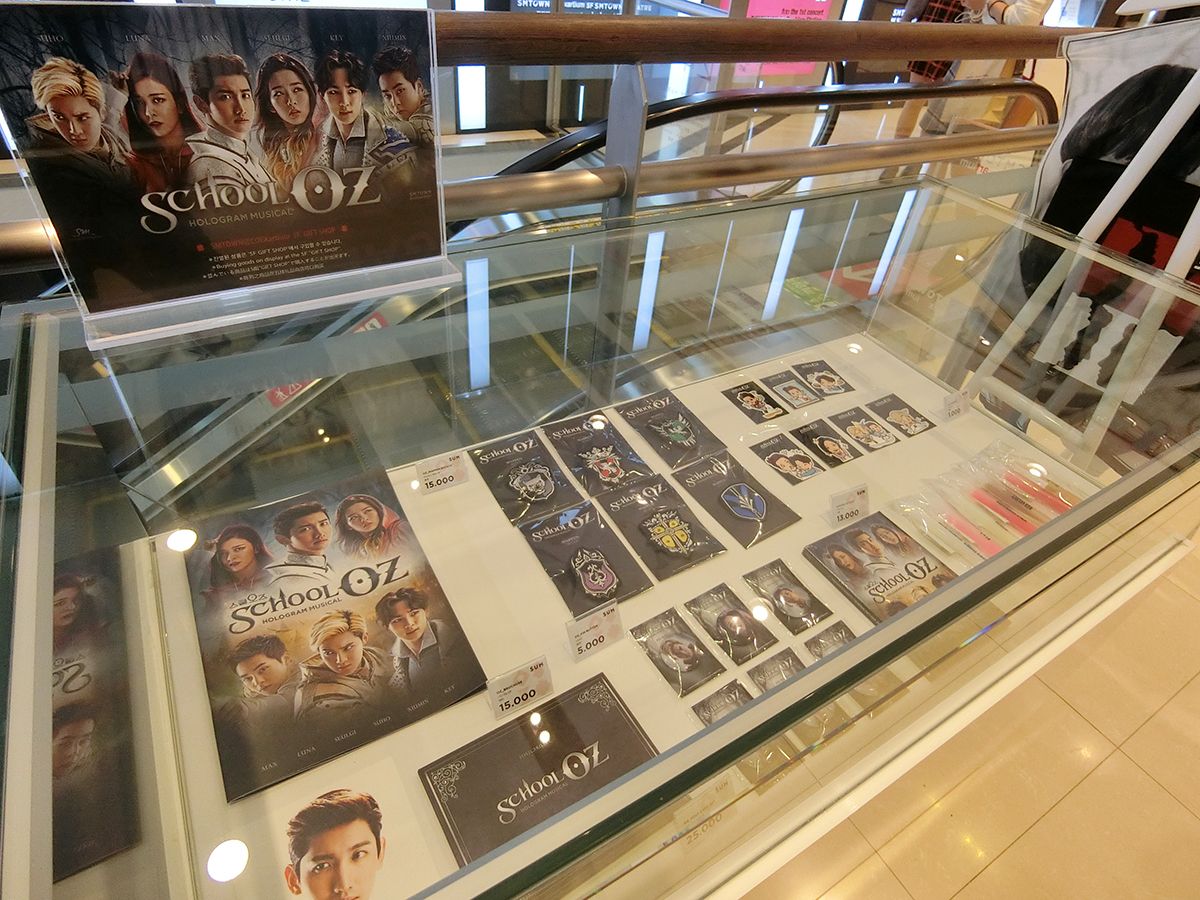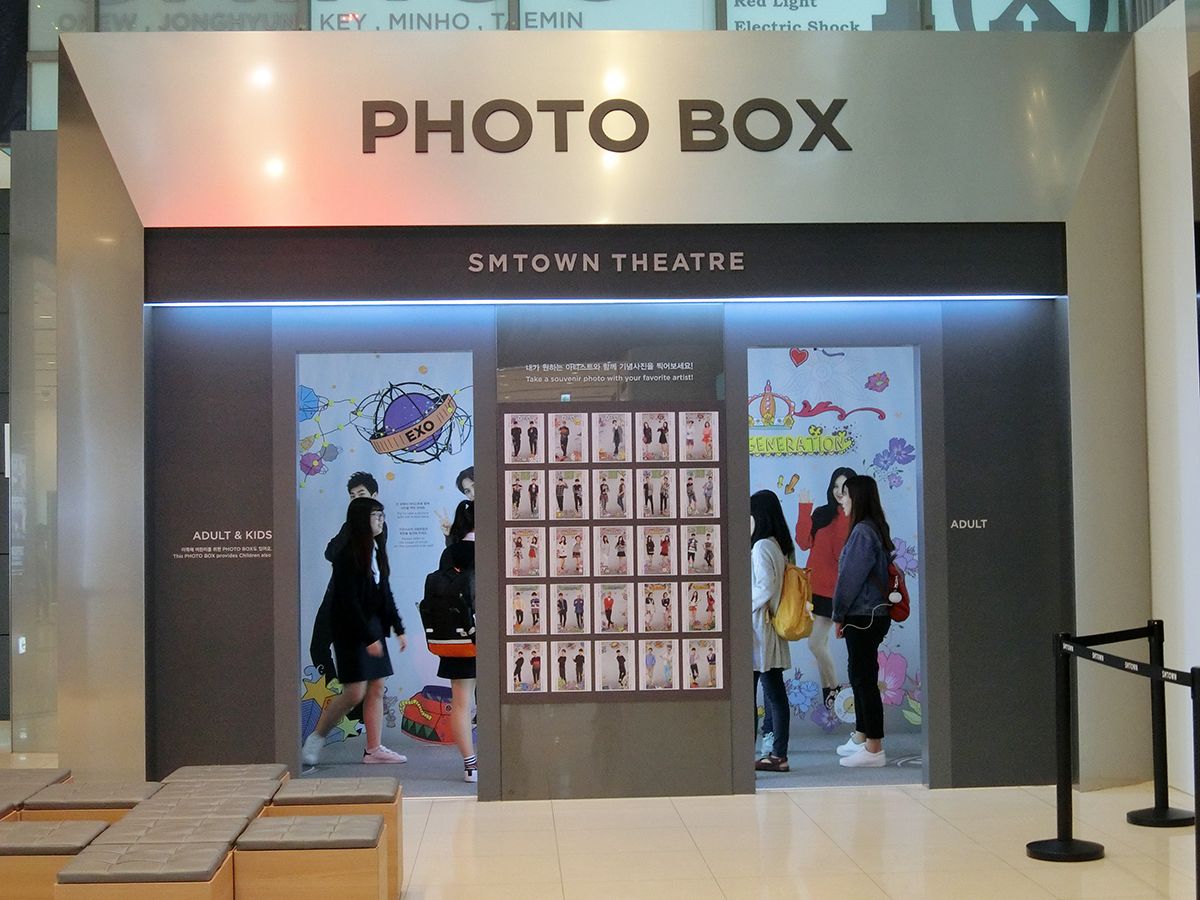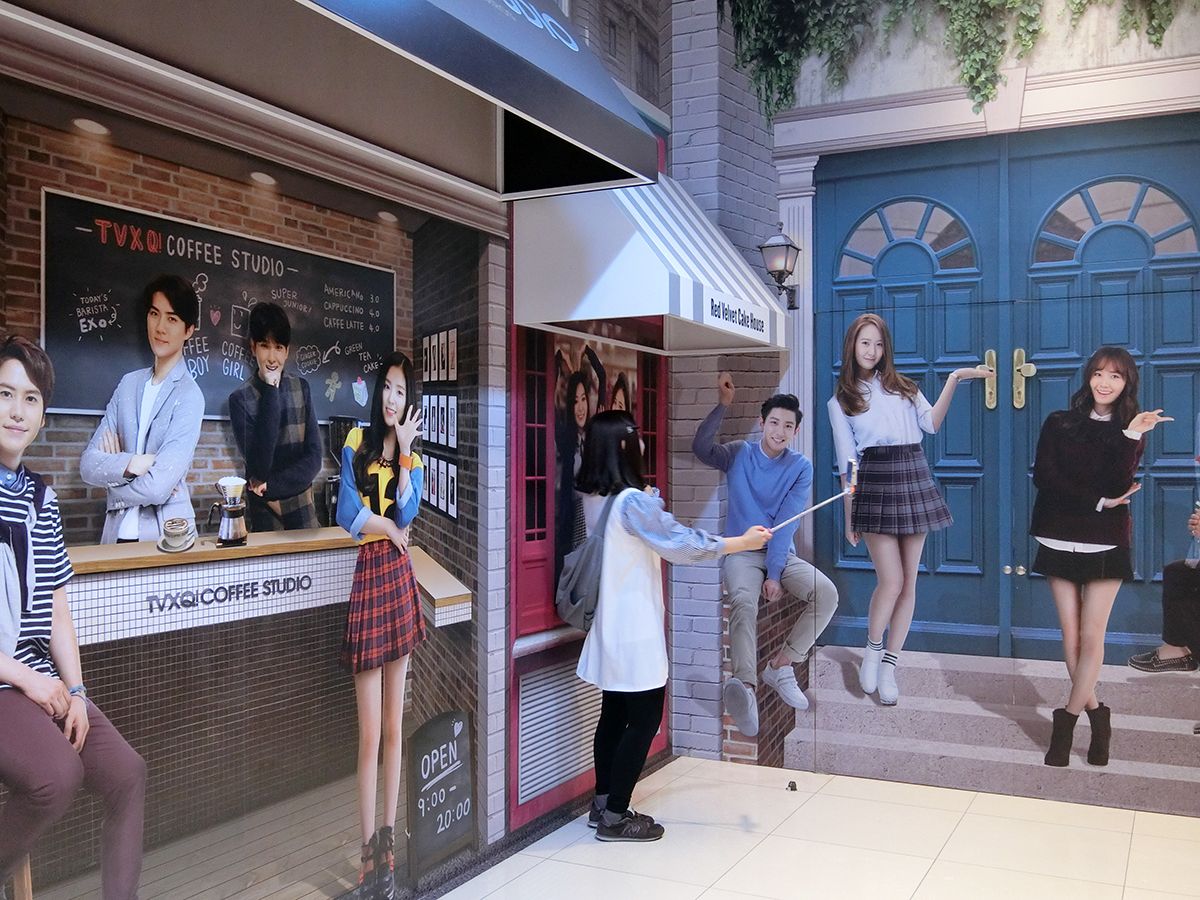 SMTOWN at Coex Artium
Address:
513, Yeongdongdae-ro, Gangnam-gu, Seoul 
Tel: 
2F Store: +82-2-6002-5811 (Korean, English, Japanese, Chinese) 
3F Studio: +82-2-6002-5820 (Korean, English, Japanese, Chinese) 
4F Café: +82-2-6002-5838 (Korean, English, Japanese, Chinese) 
5F Theater: +82-2-1644-0180 (Korean, English)