These days, working out is no longer as simple as putting on your comfiest tee and shorts and heading downstairs to the park for a jog.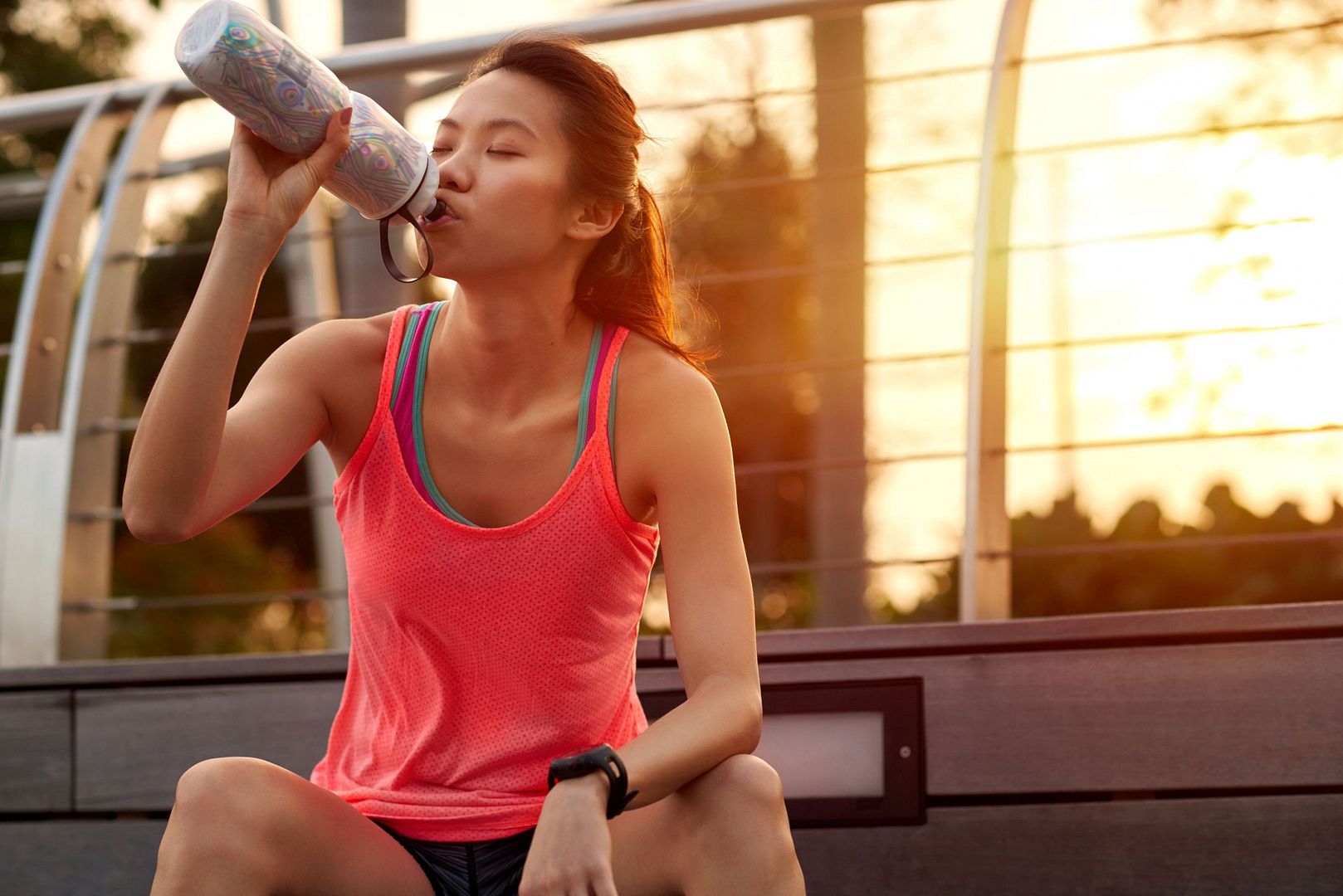 Credit: Just Run Lah
We put on our sassiest workout gear (and why not just don an athleisure outfit and head out instead of having to change at the gym?) and fitness tracker, head over to the gym or the latest Kpop fitness class we signed up for. After flexing our muscles and finishing up our cardios, we won't forget to take a post-workout selfie to post it on social media.
Credit: Brighton Bulletin
Back to the basics, burning calories is an important part of weight management, and tracking your calories in and out can help you manage your weight easily.
What if I tell you, the Crunch app that we have been talking about not just help you track all your calories in and calories out, it encapsulates the fun elements of photo taking and social sharings too?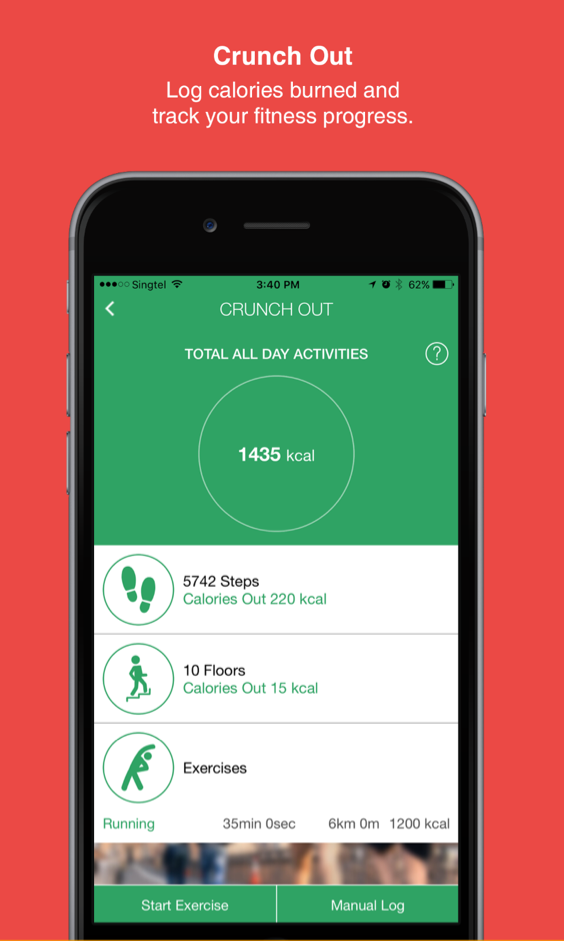 Here's what Crunch Out is all about and why you should join in the fun too!
1. Track your calories burnt
As much as it is important to count how much calories you consumed, it is also very important to track the number of calories you burn daily. Depending on whether your goal is to lose weight, gain weight, or to maintain your weight, it is necessary to keep track of the calories balance daily. As a general rule of the thumb, have a calorie deficit if you are looking to lose weight, a surplus if you are trying to gain some weight. However, that said, according to Harvard's School of Public Health, "rather than focusing on calories alone, however, emerging research shows that quality is also key in determining what we should eat and what we should avoid in order to achieve and maintain a healthy weight. Rather than choosing foods based only on caloric value, think instead about choosing high-quality, healthy foods, and minimizing low-quality foods."
2. Share your post workout selfie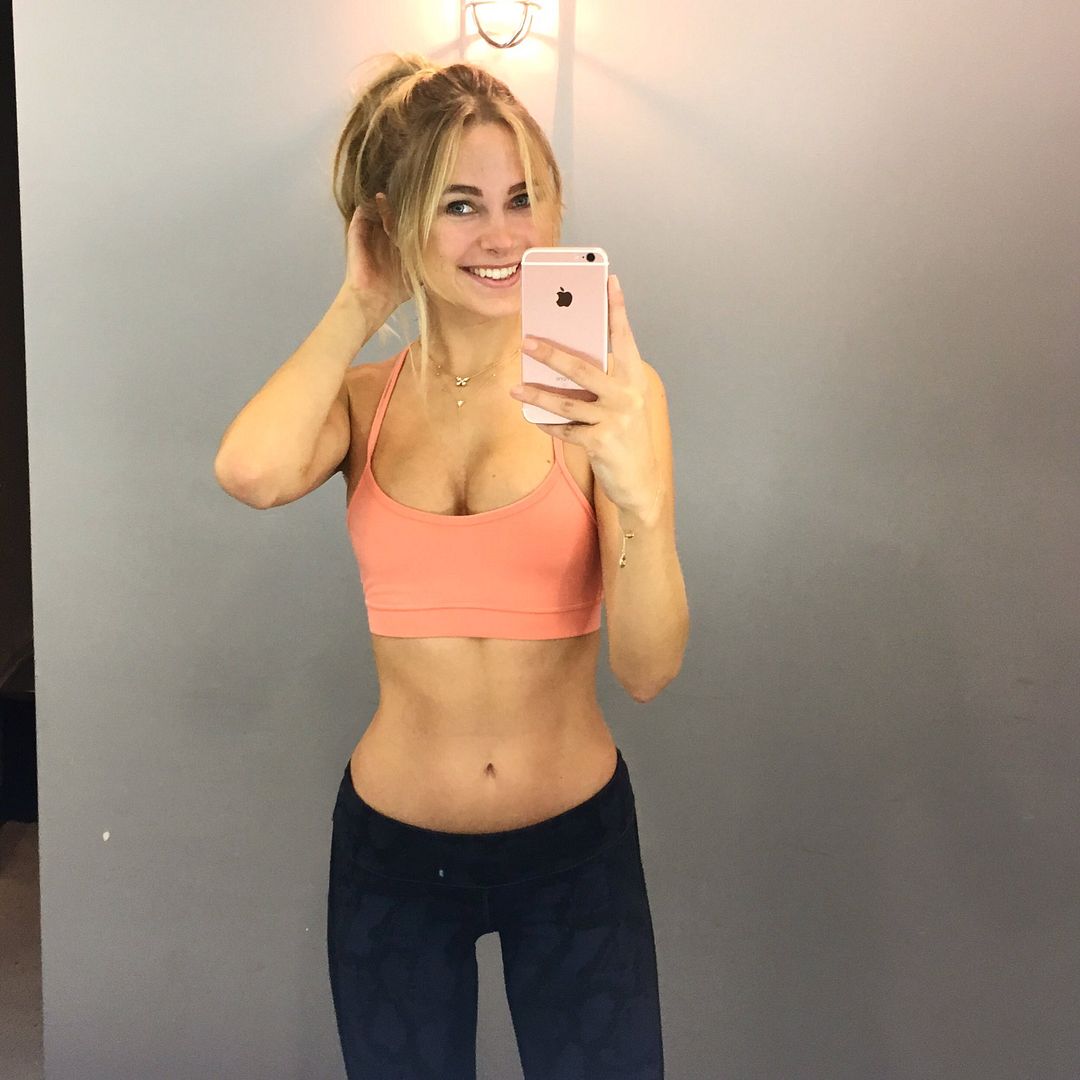 Credit: Imgur
The fun part about Crunching Out, unlike any other calorie counters, is that it requires you to post a photo together before you can complete your Crunch Out process. Snap a post workout selfie, get your gym mate to take you workout OOTD for you, snap a photo of your new found abs, that pair of new running shoes you bought, or the newest pose you mastered in your pole dance class. Of course, this photo is shared on your Crunch timeline for all your friends to see!
3. Confidence booster
Crunching out marks the end of your workout and according to one of our Crunch users, James (@james_awyong), it is a confidence booster as he knows that he has finished his regime and is on the way to a healthier him. Besides that, it helps to motivate us to keep going since you can now track your calories easily, and most importantly, you can also track all the workouts you have complete just by scrolling through your own timeline.
4. See what your friends are doing and get motivated
Just like what our teachers used to say to us, our peers can help to motivate us achieve better results, and the same goes for workout results. Scrolling through your friend's timeline and saw that she achieved his next medal in Crunch? Or did he managed to move on to the next level for Yoga? I'm sure you will be motivated to do your personal best too!
5. Be in the know for interesting workout options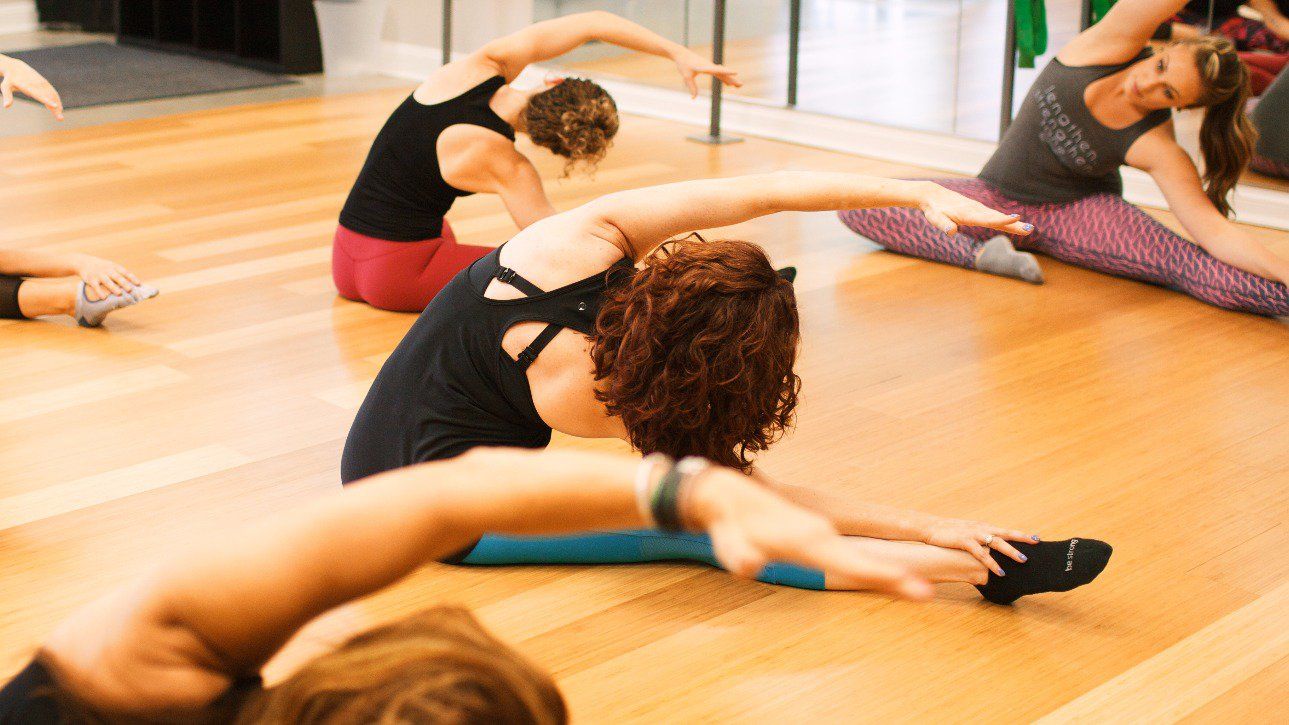 Pilates Barre /Credit: Studio 7 Pilates
Instead of heading to the gym and going for a jog all the time, look out for exciting workout ideas that your friends may post, or fitness classes deals that you can find in Crunch. Your buddy may post a photo of herself doing the new Pilates Barre and another one hanging onto the straps for her Aerial Yoga. Ask them about it and get started on the trendiest workout regimes too. Calorie burning can be fun too!
Read this article here to see how you can Crunch Out easily and I'm sure your friends would love to see these photos on your Crunch Out timeline!
6. Be in the know of what's fashionable
Sports wear are just like our regular fashion, they too have got their trends and what's hot and what's not. For the trendy us, workout gear has got to be nice and fashionable, and not just functional! Find out from your friends where she got her pretty sports bra when she Crunch Out on her timeline. Ask that fitness geek which about the fitness tracker that he highly recommended in his feed too.
WIN A STAYCATION FOR TWO!
Download Crunch, between 15 Dec to 15 Jan, and stand a chance to win the grand prize of a staycation for two at Oasia Hotel Downtown valued at $189!
Unwind, relax at their infinity swimming pool or practice yoga on a lawn right in the middle of the lobby. A 24-hour accessible gym enables you to recharge anytime you want. Feel refreshed after your stay with Oasia!
*Terms & Conditions apply
Bonus Only For MFP Members
Our Trendy Dishes Cheatsheet specially curated by our in-house nutritionist is filled with healthy eating tips.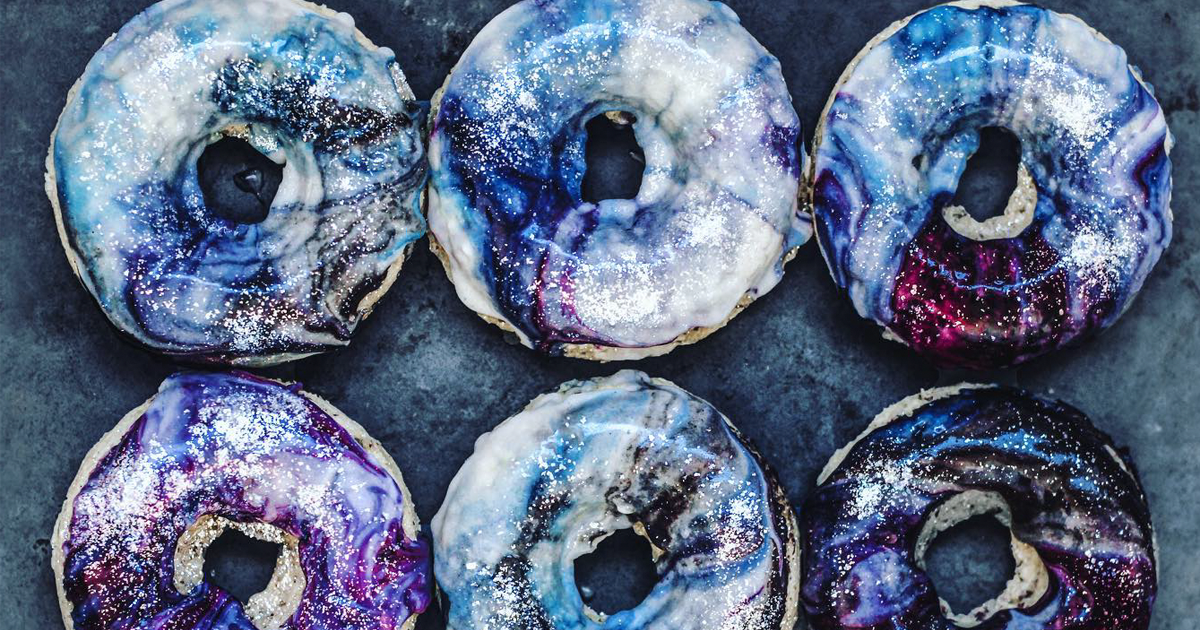 Credit:Bored Panda
Galaxy-print donut, rainbow cheese toast, salted egg yolk carrot cake – we will show you how you can still makan and share a foodfie of all the trendy food you want – but still do so in a healthier way!
Stock your brain up on sneaky little ways your stomach will thank you for.
Early-bird Access
A customised nutritional plan for the first 100!
5 days Detox plan
5 days Skincare plan
5 days Anti-constipation plan
5 days Bye-bye High Blood Pressure plan
What's more our nutritionist will check-in with you at the end of your 5-day journey!
Wait no further. Eat Well, Live Better. Try out Crunch app that is available for both Android and Apple iOS devices now.