Great news for the adventure seekers! You don't have to break your bank account for a trip to African safari to sleep with the wild creatures anymore. With the Camp Fest organised by Wildlife Reserves, you can experience all the wild right on the land of Singapore!

Credit: The Independent
Sleep with the Manatees @ River Safari (25 - 26 Nov 2017)
Ever dream of leading a lifestyle like Ariel? If so, this package is indeed a dream come true for you. Imagine being surrounded by the manatees and waking up to the glorious sight of them swaying happily in front of you! Not only that, you get to feed the Arapaima too, in case you didn't know they are one of the largest freshwater fishes in the universe.
If Ariel's lifestyle doesn't satisfy you, you can even experience being Jane by having a sumptuous Asian and Continental breakfast buffet with a family of orangutans. And yes, the adventure continues with exploring the Wild Africa area, where you meet face to face with some African greats- the giraffe and white rhinoceros. Meanwhile, we are playing this on repeat.
Adult: SGD 214, Child (5-12 years): SGD 181.90
Sleep with the Beasts @Singapore Zoo (2-3 Dec 2017)
For this package, glampers can anticipate a ride on the teleport machine and travel through the Konso and Amharic villages in the depths of the Great Rift of Ethiopia. At there, glampers not only get to explore the Hamadryas baboon exhibit that features a colony of more than 90 baboons with different clans but also get to feed them. The magic of the teleport machine continues by taking glampers deep into the domain of nocturnal creatures from Himalaya, Indian, Africa, Nepal, Burma and Asia all in 40 minutes.
Last but not least, glampers will be teleported back to the resting site for a campfire party before entering into a deep sleep with the beasts.
Adults: SGD 181.90, Child (5-12 years): SGD 155.15
Sleep with the Night Critters (9 - 10 Dec 2017)
Contrary to popular belief, you need not be Katniss Everdeen and game-hunt while you're out in the wild! Just sit back and get ready to be treated to an appetising 3-course dinner in Singapore's first ever atas tipi tent. And if you think you need to ramble through the wilds on your foot, fret not! Hop on your private buggy and explore the Night Safari with your personal guide (yes, we are going all glamorous). At the end of the tour, be wowed by the spectacular performance from the animals in 'Creatures of the Night'.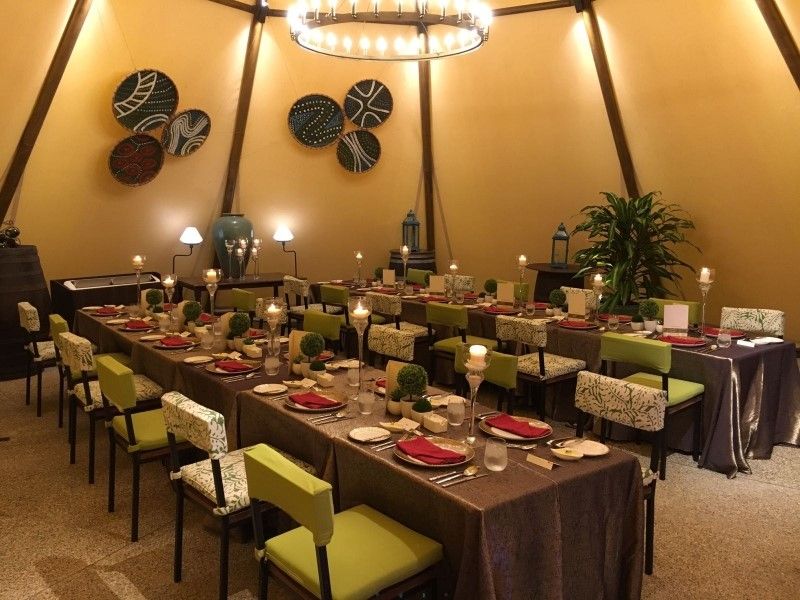 Adult: SGD 300, Child (5-12 years): SGD 255
Visit here for more details.
30 minutes of tent pitching burn 79 calories 
30 minutes of singing camp songs burn 58 calories
*Activities calculated based on 60kg adult and METs adopted from 2011 Compendium of Physical Activities 
All photo credits go to Wildlife Reserves Singapore unless otherwise stated.