Are you scratching your head and letting out a loud "Taihen" thinking of what to get at Food Japan 2017 (because all Japanese food looks yummy)? If so, fret not! Our team actually picked out 5 penny-worthy products that will not only make your taste buds happy but also your body feel healthy!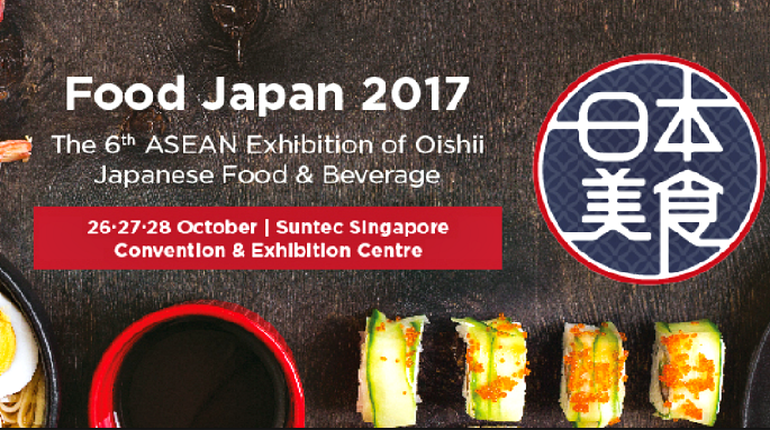 For the uninitiated, this year's edition of Food Japan focuses on Functional food (whole or fortified food that provide health benefits) and Elder Care Food amongst the wide array of authentic Japanese ingredients, culinary equipment, plus demos and classes from over 37 Japanese prefectures.
Here are the items that we picked:
1. Jerusalem Artichoke Tea from Sanwatsusyo Co Ltd [Fukuoka Region]
Also known as sunchokes, this artichoke is definitely nothing like your regular artichokes. Jerusalem artichokes contain a rich source of inulin (a type of prebiotic fibre) that has been identified with many health benefits due to its medicinal properties. Many of the health benefits are in fact attributed to the ability of inulin to stimulate the growth of bifidobacteria, which eliminate harmful bacteria in the intestines to prevent constipation. In case you're wondering, the tea tastes like our local herbal beverage- Chrysanthemum Ginseng Tea.
2. Gluten Free Veggie Tofu from Habutae Tofu [Ishikawa Region]
 
These oishii tofu nuggets are indeed delectable options and alternative for the vegetarians or vegans among us! Besides being MSG free, they are also made from non-GMO ingredients and are gluten-free (yay for those with celiac diseases!). Our team totally dig the lotus tofu nuggets (sorry edamame) for the crunchiness and juiciness it adds to the tofu. Though consuming tofu is generally considered to be safe, you want to moderate your intake if you have: kidney stones, breast tumours and thyroid issues.
3. Amazake from Marukome [Tokyo Region]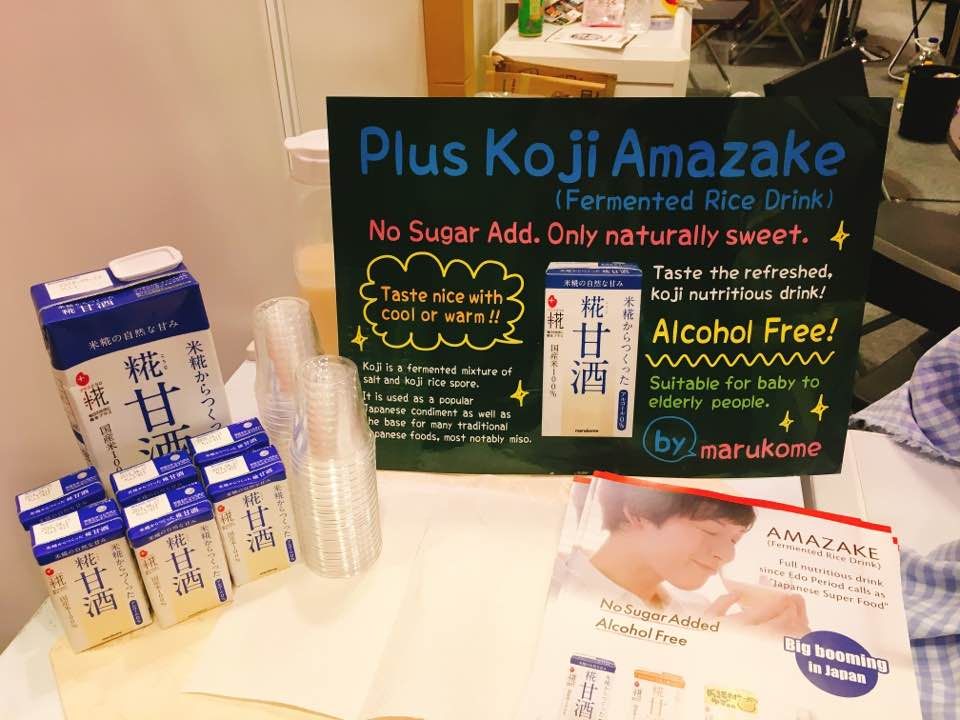 This is not some sake from your ah ma, rather it is a nutritious sake with less than 1% to 0% alcohol. If you do not know, the naturally sweet drink is made from fermented rice and is said to be a 1500 years old Japanese culture (Wah!). Besides containing digestion-friendly enzymes, Amazake also contains Koji acid which acts as a tyrosinase enzyme inhibitor to reduce the skin's ability to produce melanin (the nemesis of all ladies who want bright skin).
For the adventurous, do try the yuzu flavoured amazake or apple amazake jelly! 
4. Gluten Free Pasta from Ogata Village Akitakomachi Rice Producers [Akita Region]
Before you dismiss this as yet another gluten-free product on the shelf, you will be surprised to know that these kinds of pasta are actually made from sprouted brown rice! Sprouting not only enhances the bio-availability of nutrients via neutralisation of phytic acid but also maximises the nutritional content of the rice grain. In fact sprouted brown rice contains 10 times, 5 times and 4.3 times more gamma-aminobutyric acid, fibre and Vitamin B1 respectively than white rice. 
Among the 3 new products- macaroni set with white sauce, arrabbiata penne set and linguine set with mushroom white sauce, our votes go to the arrabbiata for its resemblance to our favourite chilli crab!
*spouted brown rice (soaking brown rice in water for germination)
5. Brown Rice Coffee from Kurohime Wakanyaku Kenkyujo [Nagano Region]
We are surprised to learn that roasted brown rice is the only ingredient used to produce this product (yes there's no coffee beans). Though that's the case, rest assured that the taste is not compromised. In fact, we did not suspect that we were served "fake" coffee with its rich and comforting flavour. Eating more whole grains (like brown rice) has been shown to reduce the risk of certain diseases, and these grains are more nutritious than refined grains (e.g. white rice) as they pack more vitamins, minerals and phytochemicals.
There are several stores offering brown rice coffee at Food Japan 2017, so do sample all of them and find your favourite one.
Other Interesting Stuffs…
Food Stickers

Credit: Instagram/mummyprissy
Bak Kut Teh Ramen

Credit: Instagram/ramen_keisuke
White Peach Castella
 
Credit: Instagram/eonnifood
Instagram Contest

Credit: Hotel Metropolitan Sendai
Remember to share your photos of Food Japan 2017 on IG to stand a chance to win a one night stay at Hotel Metropolitan Sendai! 
To participate, simply
1. Share a shot of Food Japan 2017 exhibitors' F&B product/s during your visit to Food Japan on Instagram
2. Hashtag #FoodJapan2017
3. Follow Instagram @FoodJapanSG
4. Contest entries must be submitted between 26- 28 October 2017
Exquisite Gift Set Contest (24th October- 24th November 2017)

Credit: Instagram/FoodJapanSg
For those who couldn't make it for the event, no worries! You can still stand a chance to win some lovely gift by answering 7 simple questions at this link.
Terms & Conditions
1. Must be of age 16 and above
2. Limited to 1 submission per person
3. This survey is open to all Singapore citizens, Permanent Residents and foreigners residing in Singapore
4. Winners will be notified via email.
Do note that the event is only open to members of the public at $4 per person on 28th October 2017 (11am-4.30 pm)