Mooncakes are must-haves during the mid-autumn festival (we will worry about the calories later). With the many innovative flavours like bird nest flavoured mooncakes to salted toffee ones, mid-autumn festival gets more and more exciting every year.
Besides picking the best tasting mooncakes to gift our loved ones with, now we want them in the most unique and interesting packagings too. In fact, a closer look at all the mooncake offerings from the bakeries to the hotels got us spoilt for choice. In case you get too overwhelmed with the huge variety, we sussed out 6 mooncake sets with unique packagings for you.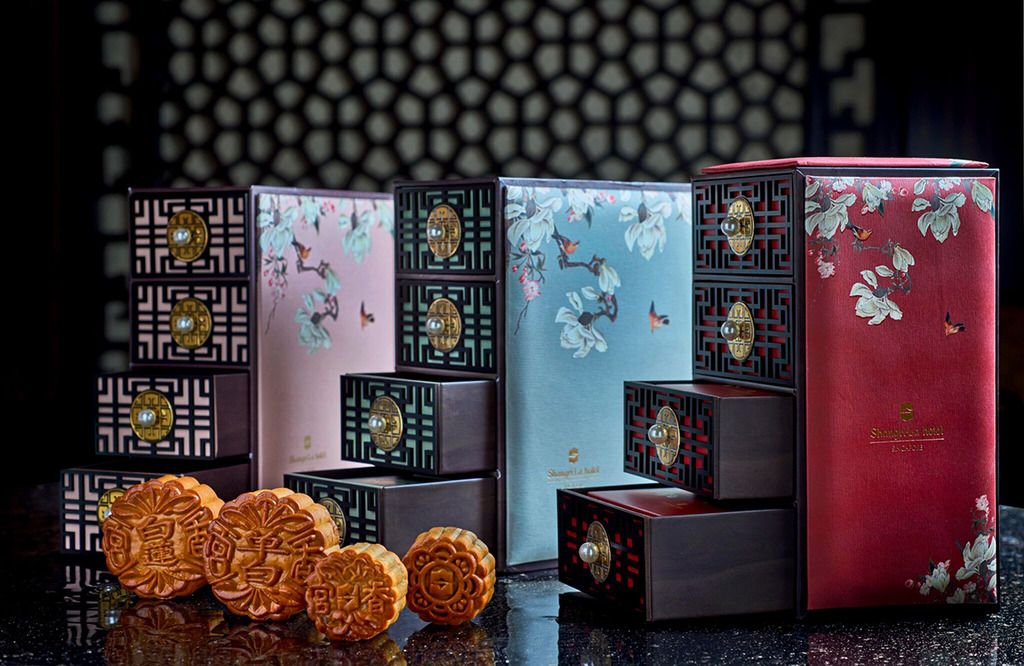 Join the royal ranks with mooncakes that are all wrapped in handcrafted blush-celadon and crimson-hued silk boxes that resemble imperial jewellery boxes adorned with pearl buttons. There are three limited edition Shang Palace gift boxes on offer for sharing or gifting: the Mini Snow Skin Eight Treasures collection, the Mini Eight Treasures collection, and the classic Four Treasures collection.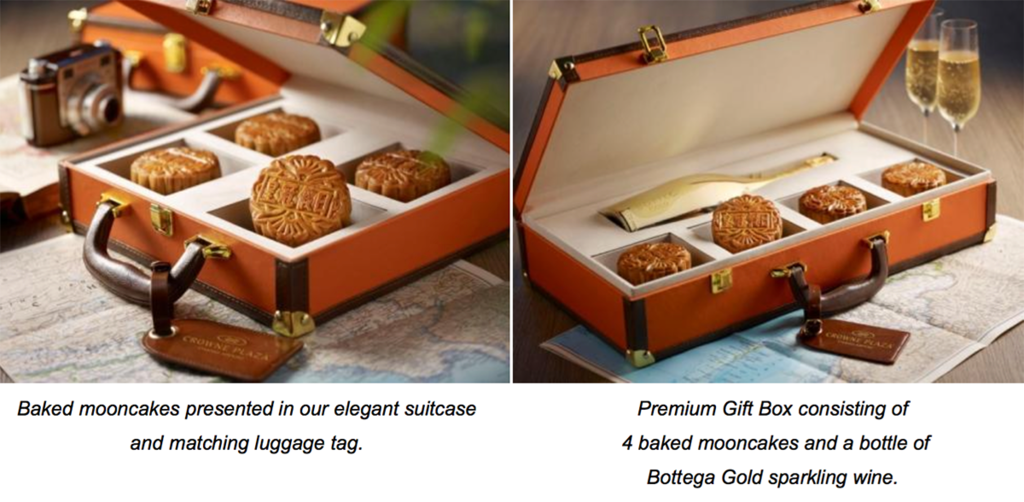 The perfect gift for that friend bitten by the wanderlust bug is Crowne Plaza® Changi Airport limited edition travel-themed suitcase mooncake series. The traditional baked mooncakes will be presented in a chic and sturdy orange suitcase, complete with vintage brown trimming, shiny gold hardware and a matching leather luggage tag. The snow skin mooncakes will be presented in our sleek silver metal suitcase, which is back by popular demand. The suitcases can be reused for other storage purposes by removing the inserts.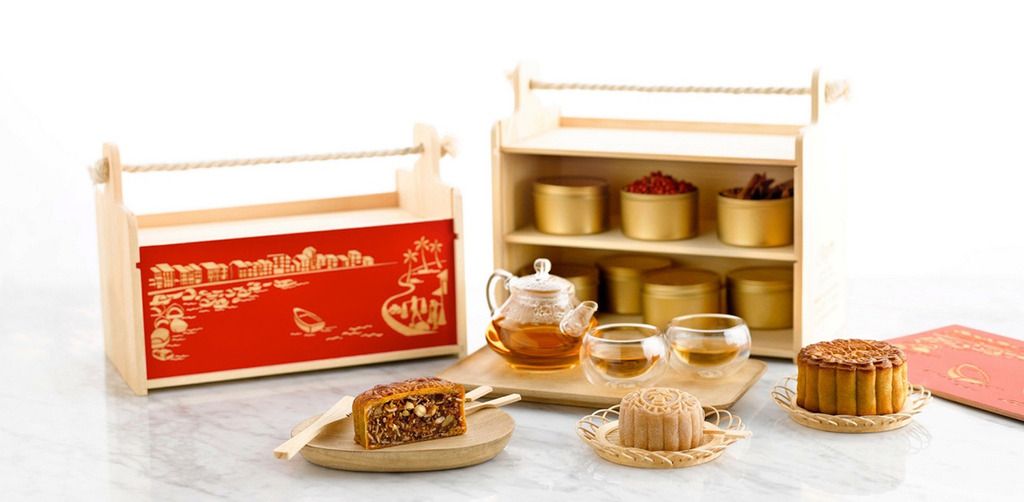 For the history buff who loves Singapore history, or the one who explores Singapore nooks and corners searching for wall murals that are insta-worthy, this carry-and-go mooncake box design with scenes of old Singapore intricately etched in an illustration is totally made for them. A structured box made out of premium fine-grained pine wood, the box is a creative interpretation of a spice carrier, and its red and neutral wood shades perfectly complement for a most elegant look.
For the modern urbanite who is always trendy, they will definitely be impressed with the LED mirror chest which instantly lights up when opened.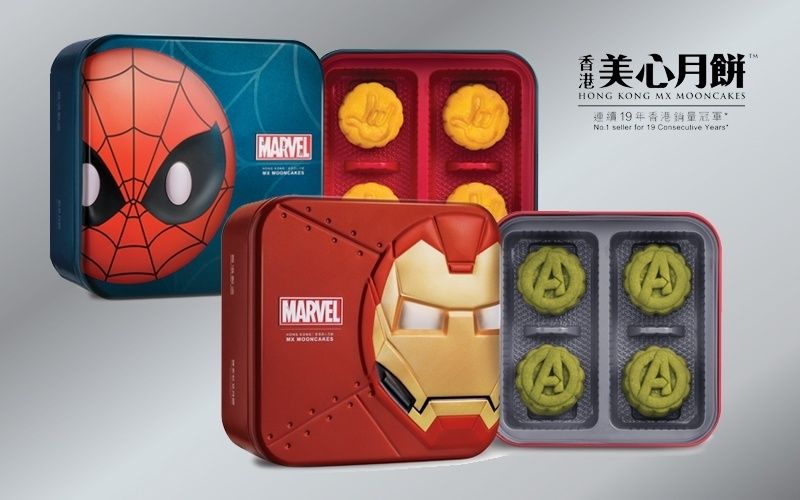 If you have children, or even adults at home who are Iron Man or Spiderman fans, they will be delighted to have Mei Xin mooncakes and we can be sure that they will be keeping the boxes and using it to store their Marvel toys collections too.
The tiffin carrier, or the tingkat, adorned with beautiful Peranakan artwork is used as the packaging for Chang Ho Sek's traditional or snowskin mooncakes. This limited edition food carrier can be reused to deliver food to your loved ones.